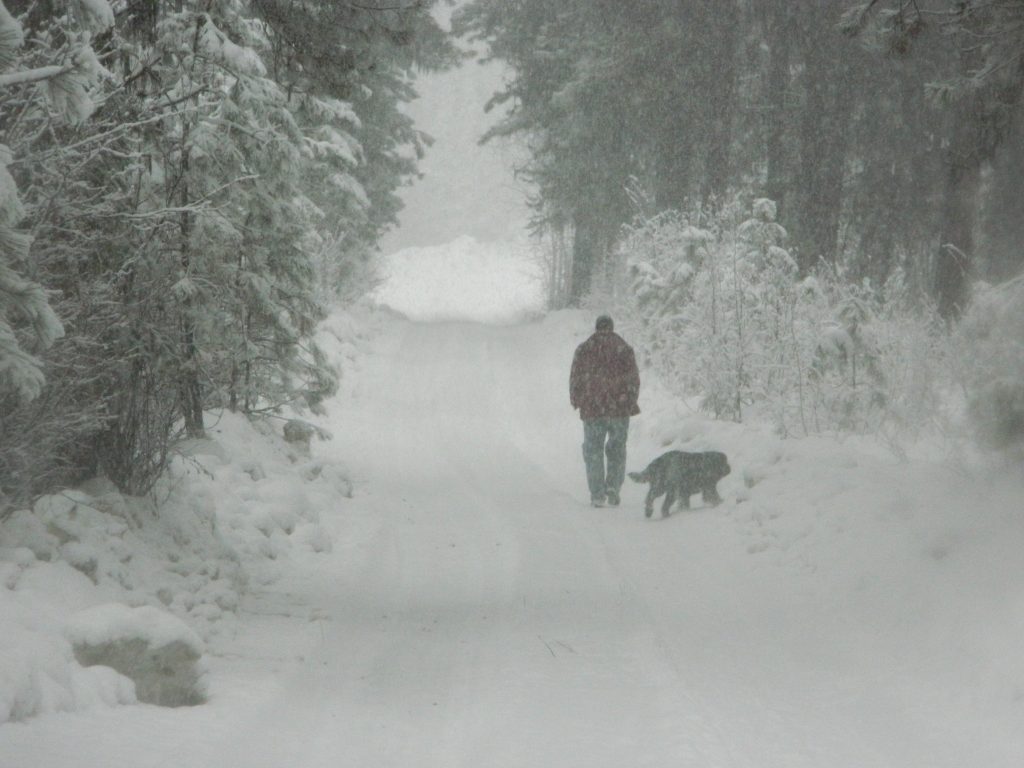 Our dog, Princess Leia Freyja Wilks, is incredibly talented at ensuring that she gets to come along on car rides. In fact, it takes real foresight and a bit of sumo wrestling skill to leave her behind. One time, I made certain that each of the boys had their car doors shut and there was no way for her to gain entrance to our vehicle, no way except through the driver's side. Quickly, I opened up my door and darted inside. I held my arm up to keep her from making a leap for my lap but Leia sensed another weak spot. She dove for my feet, scrambled across the pedals and under my legs in a scrum of paws, feet, and a thrashing tail and plopped herself triumphantly in the passenger seat. Another time, I had my door well-guarded but one of the children wasn't fast enough and she wedged her snout into his door hurtled herself onto his lap and, like a giant attacking sand worm, wriggled across all three boys' laps until she lay stretched across them, victorious.
There is really no room for her in the car and she knows this. When she's sitting in the front seat, she huffs and sighs and switches position here and there giving me long-suffering glances and the occasional raised brow. Yes, dogs really can raise an eyebrow at you, watch her sometime, it's amazing. When she is in the back seat, stretched across all three boys' laps, she pants and wriggles and is clearly too hot. When she is in the back with the groceries she hangs her head over the seat gazing at the boys, giving them the occasional slurp and obviously longing to be closer to the fun.
No matter how smooshed and squashed. No matter what indignity she must endure to gain access to the car or upon the ride itself. Leia always wants to come along.
Always.
Matthew 19:21-23—"Jesus said to him, 'If you wish to be complete, go and sell your possessions and give to the poor, and you will have treasure in heaven; and come, follow Me.'
But when the young man heard this statement, he went away grieving; for he was one who owned much property.
And Jesus said to His disciples, 'Truly I say to you, it is hard for a rich man to enter the kingdom of heaven.'"
Princess Leia Freyja Wilks knows with absolute certainty what is most important to her. Leia knows what it means to give up any security or comfort to follow. No trouble or hardship is too much to squelch her desire to come with us.
Jesus gave such a simple command and yet He was so bold. When He called His disciples the words were simple.
"Come, follow me."
He did not qualify this request with a guarantee that we would not be smooshed into the backseat of life. He did not explain that we would never have to ride with the groceries, curl up in the passenger seat on top of a lumpy purse, or flatten ourselves out like a giant worm across three constantly moving boyish laps.
"Come, follow me."
There is a part of our hearts that wants to know exactly what to expect, what to steel ourselves against. But this is not God's way. Are we His or are we our own? Follow me. Will we or will we not. That is the only question because who knows what the journey will have in store. Yes, God does, but we don't need to know. We have only one thing to consider. God is going somewhere. Do we want to ride along with Him or not?
Some car rides take Leia to the river where she gets to chew sticks and chase dandelion fluff and dig in the sand. Some car rides are for shopping and she must squish between cans of green beans and watch the gray buildings whiz past the window. But she always knows the answer to the most important question of all.
"Come, follow me."
I pity any individual who dares to stand between our 90 pound dog and a car ride with her family, because Leia may not deign to fetch a stick or leave a pan of warm rolls alone upon the counter, but she knows exactly what it means to follow.
Now, the most important question of all.
Do we?
Boo Boo