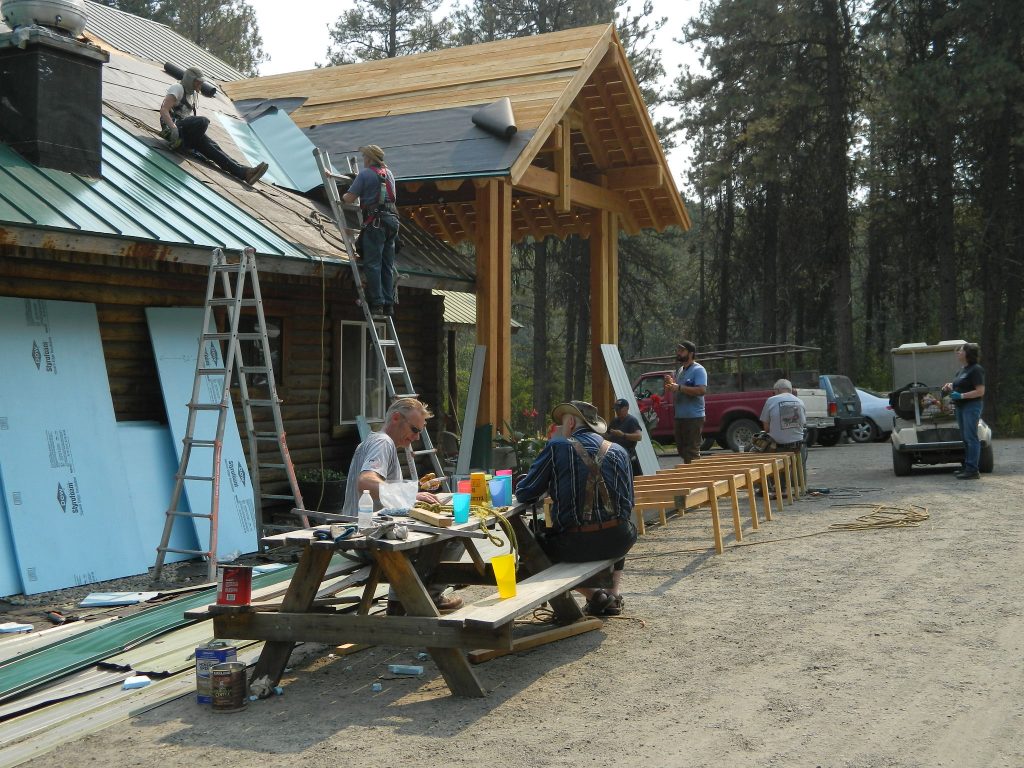 Labor Day work retreat is a weekend where volunteers young and old, first time helper or veteran, skilled or just enthusiastic all come together to make the camping ministry of Camas Meadows Bible Camp possible.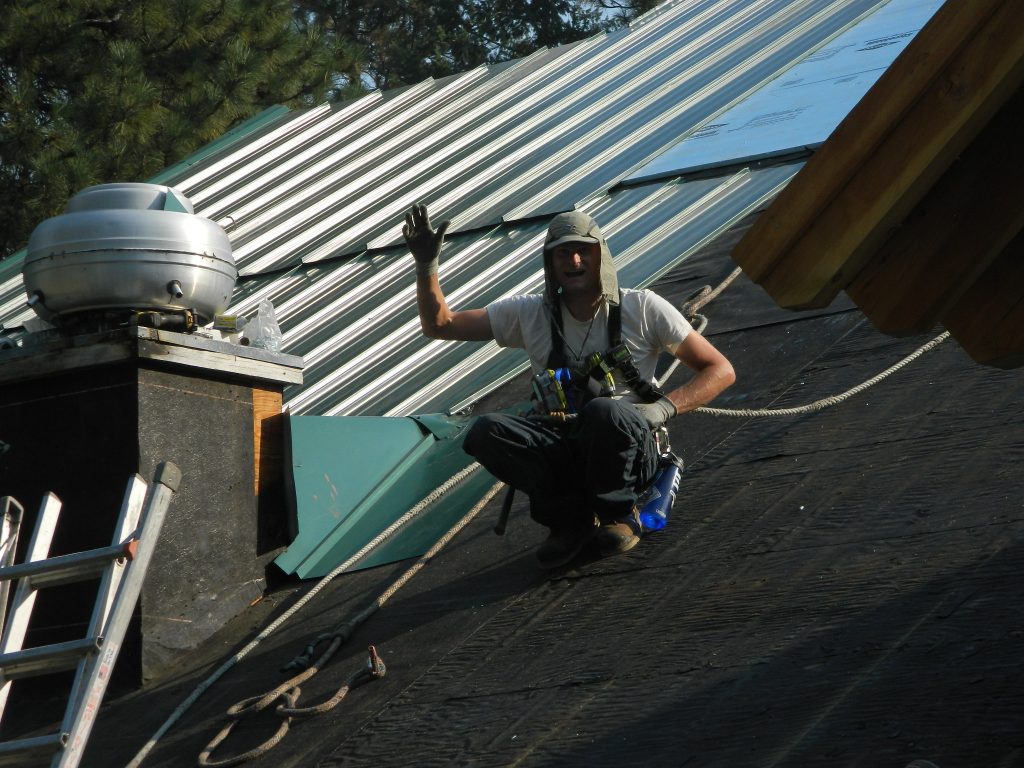 The big project for this fall was to replace the twenty-something-year-old metal roofs. A huge endeavor which would not have happened without a whole lot of help and many many safety ropes! In fact, we are still working on it. So if you are bored … .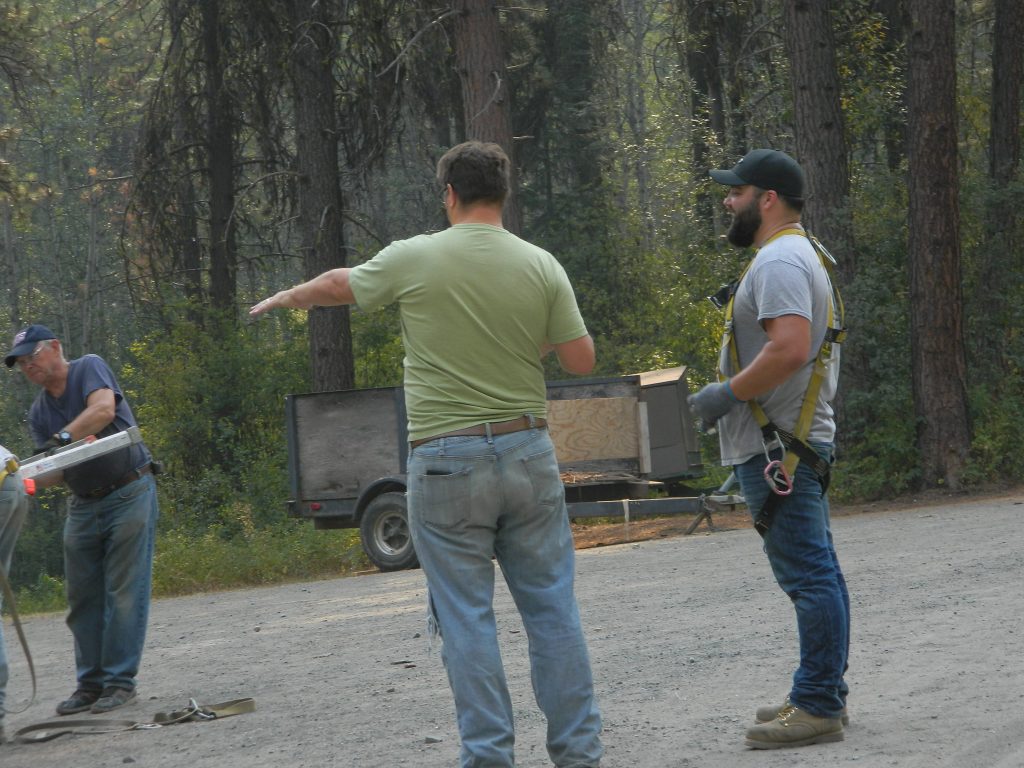 Scruffy made sure that everyone knew where to go and where exactly to find that mysterious shovel, hammer, or pick-up truck that had wandered away.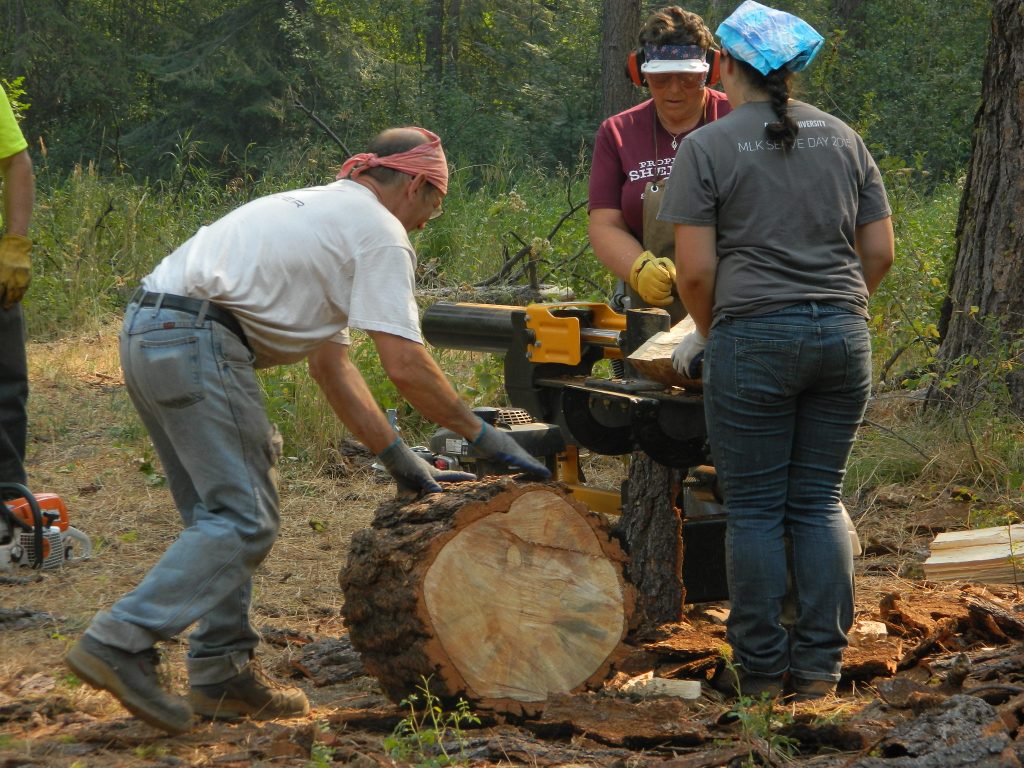 Felling trees, trimming and cutting up the logs, splitting the rounds, and hauling and stacking the firewood necessary for a winter of delightful warmth was another important job.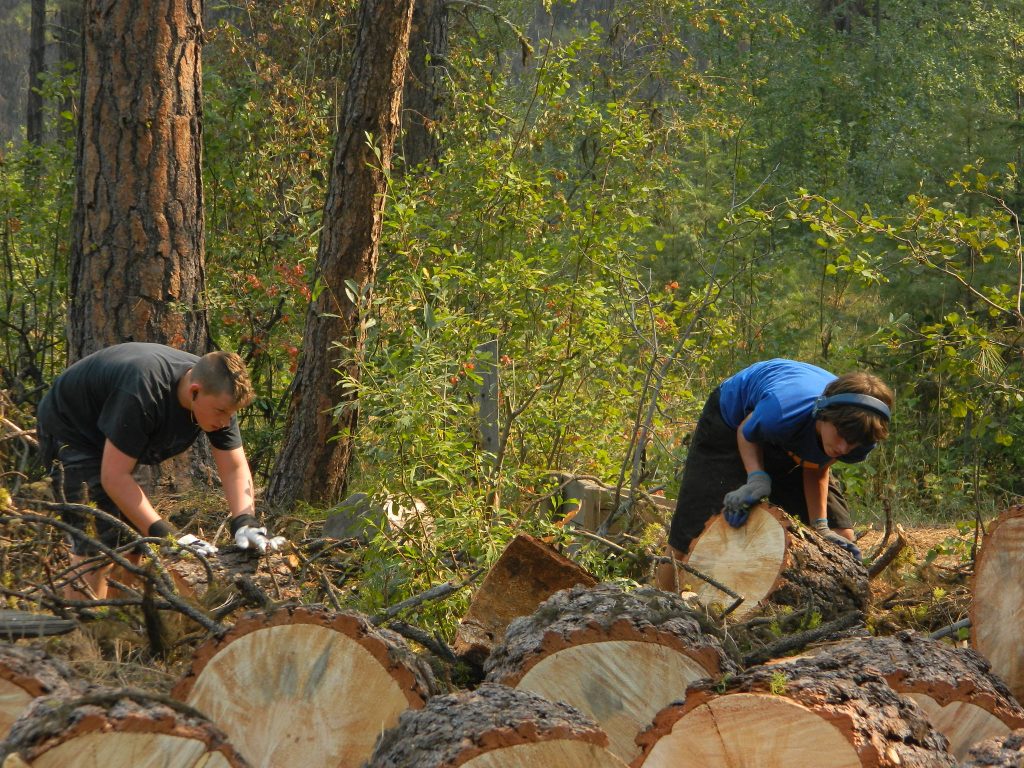 Rolling rounds to the splitter was accomplished by our strong young teens.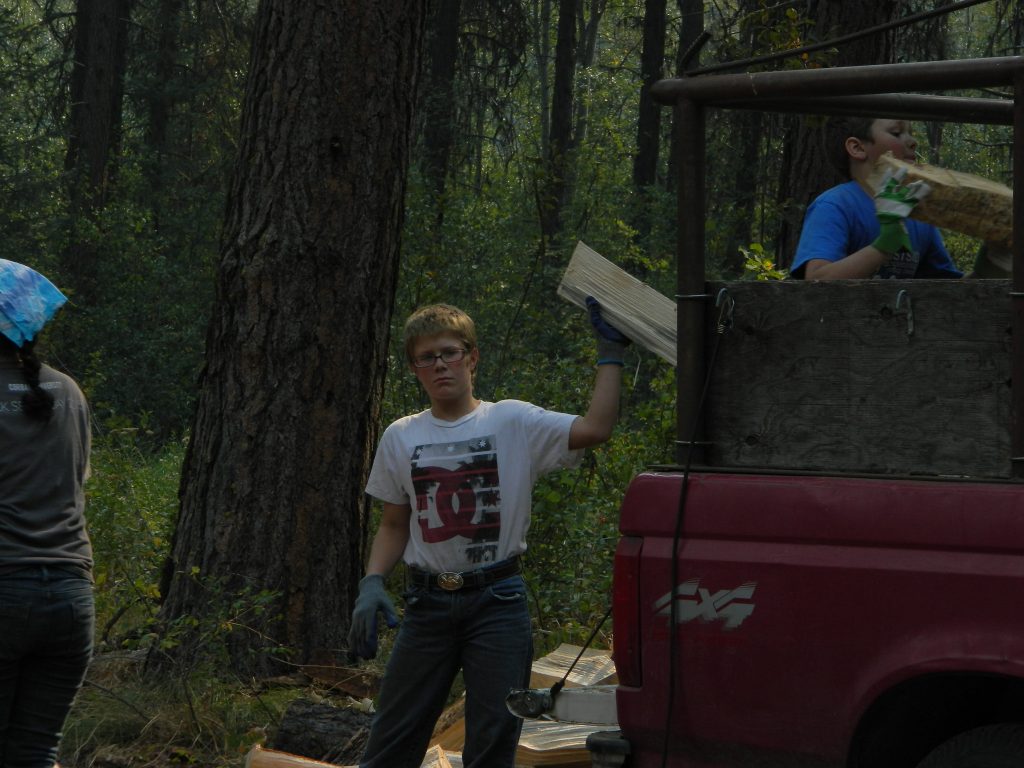 "Enthusiastic" middle grade helpers assisted the seasoned wood crew in stacking the newly split firewood into the camp truck.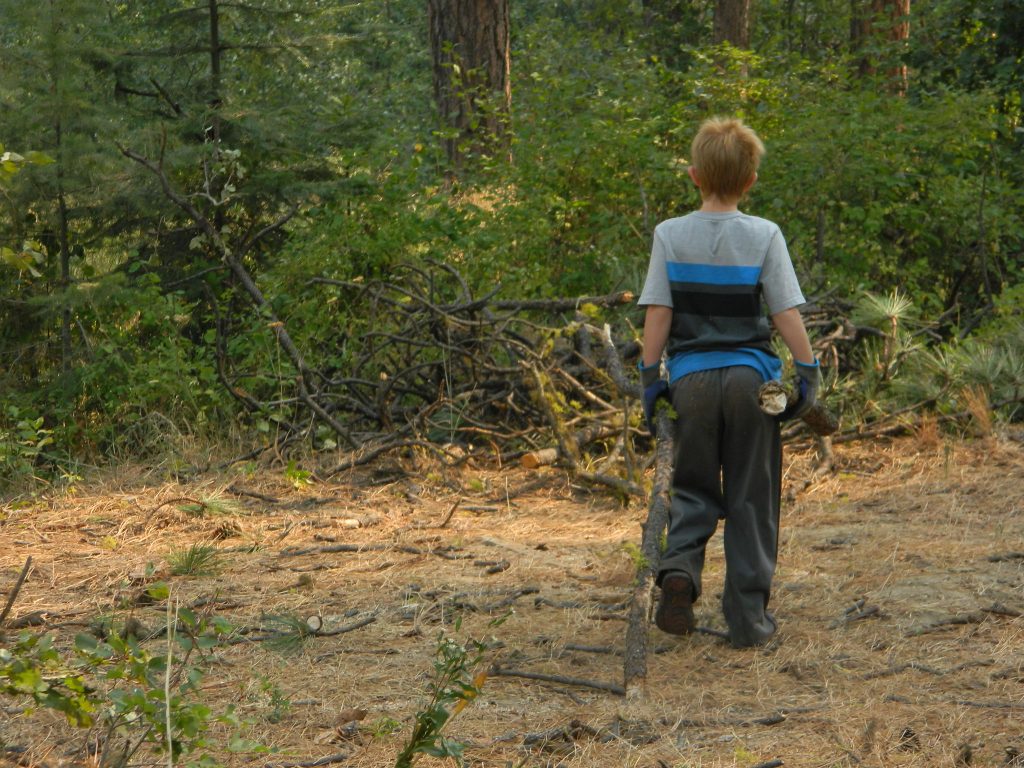 Everyone did their part.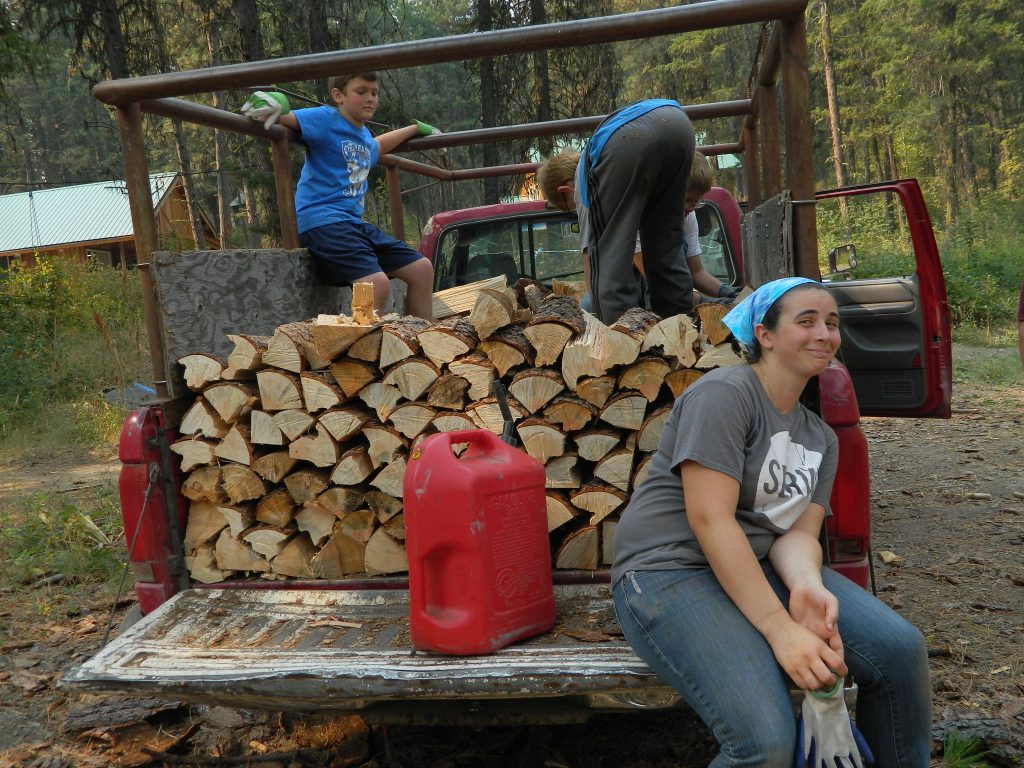 Including supervising and instructing and spurring on our young helpers to wood crew greatness.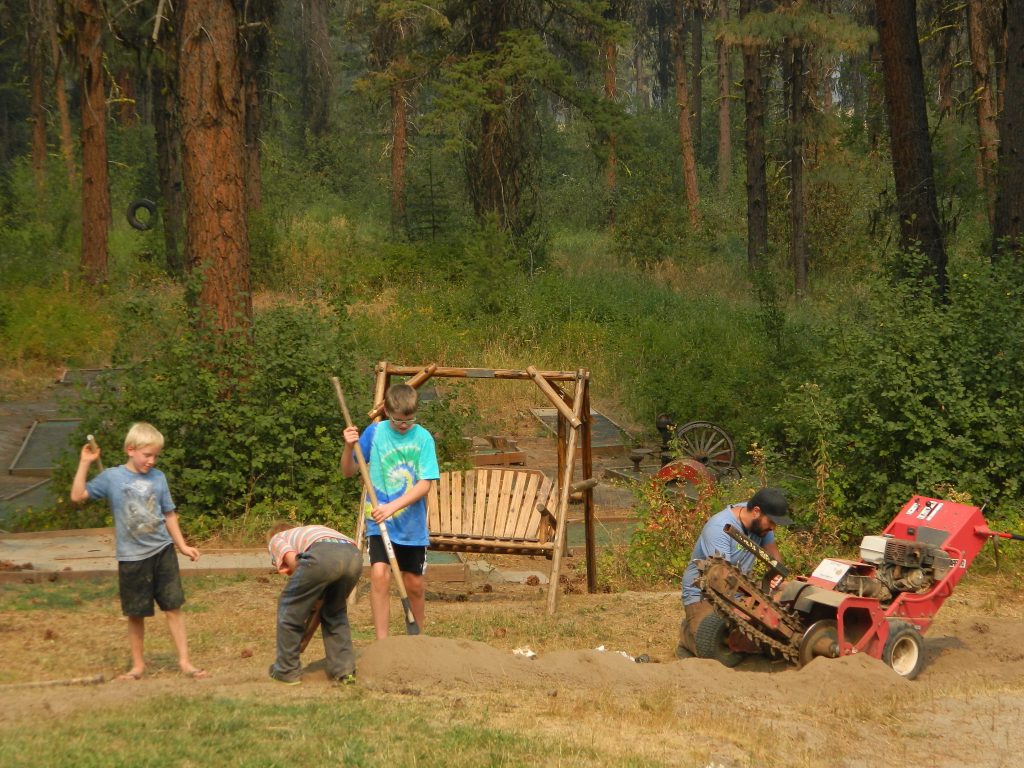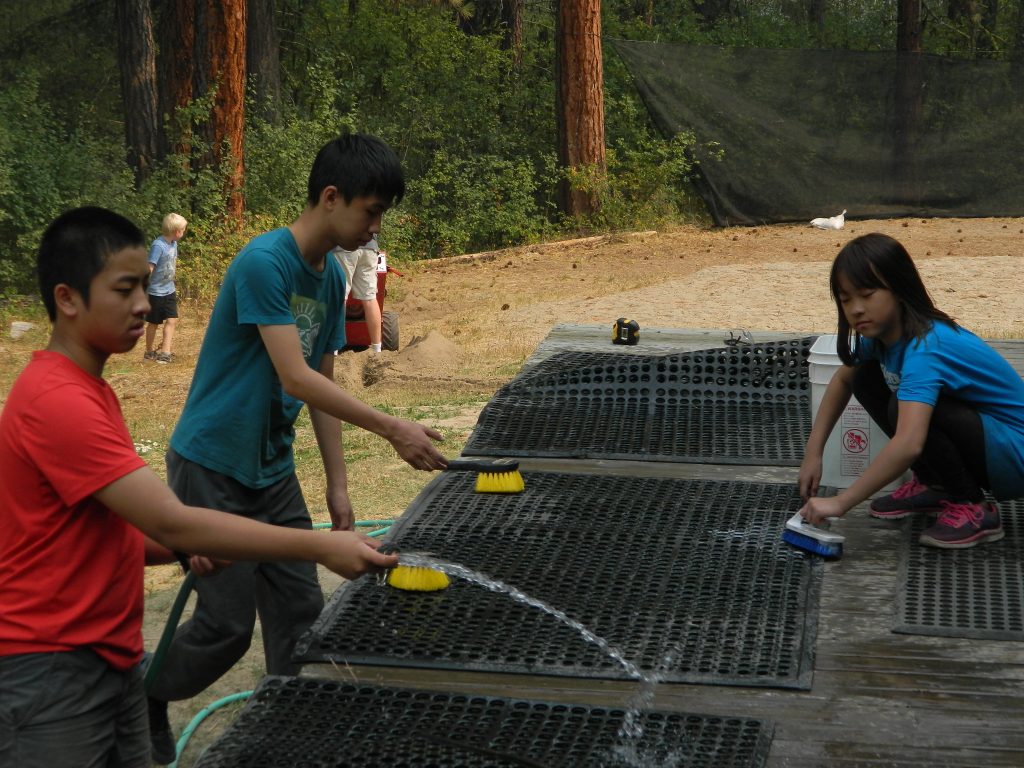 There were many jobs available.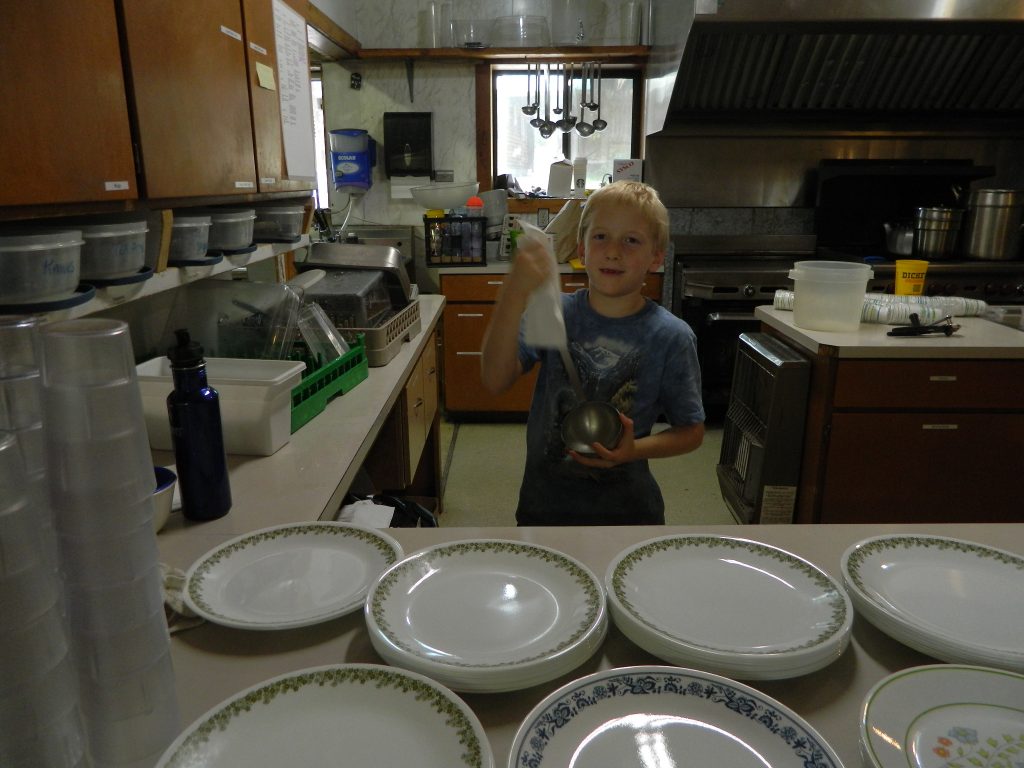 Something for both young …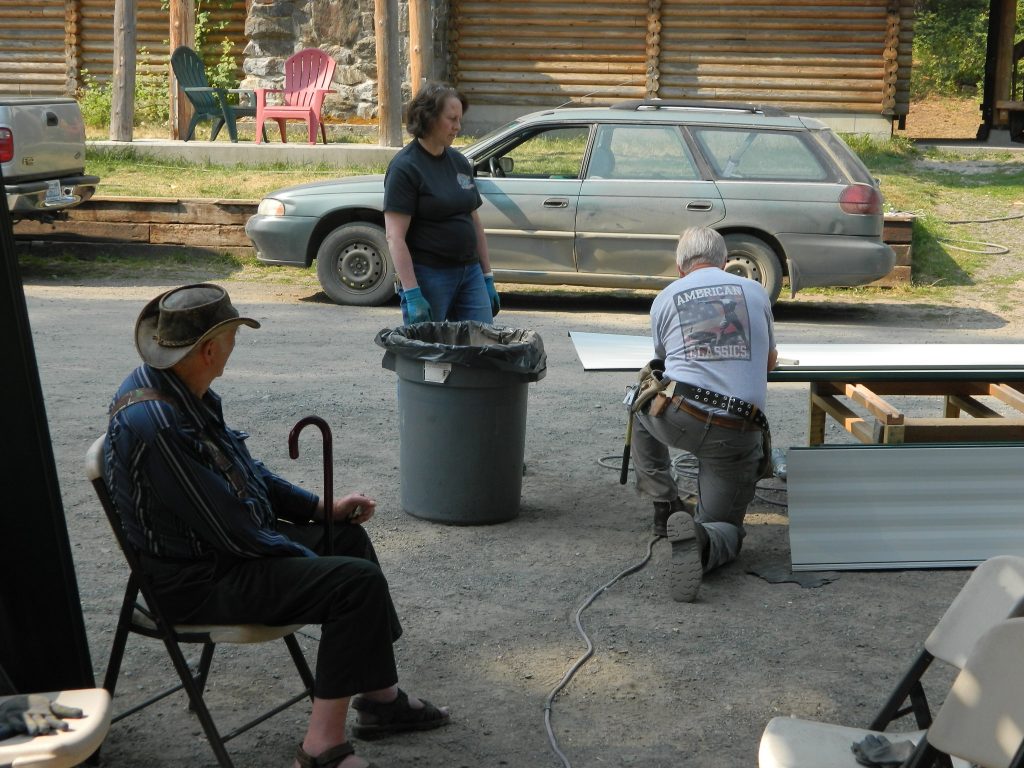 … and old. Yes, Dean, that means you. The young, I mean! Yes, the young.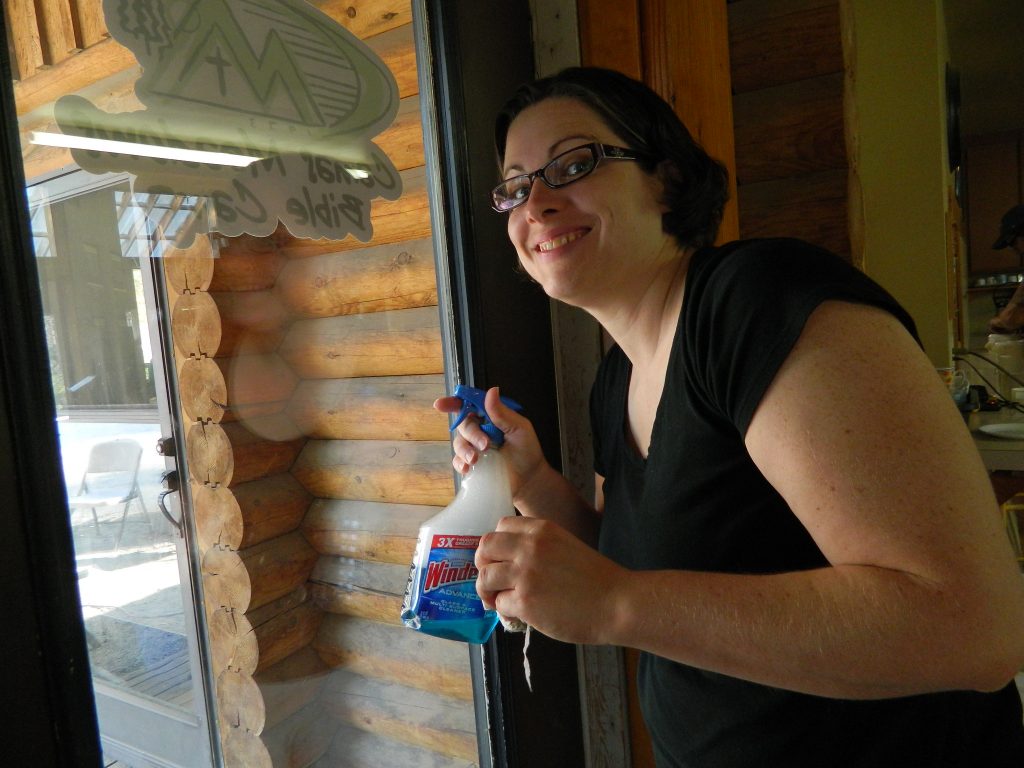 From washing a plethora of fingerprints off the many windows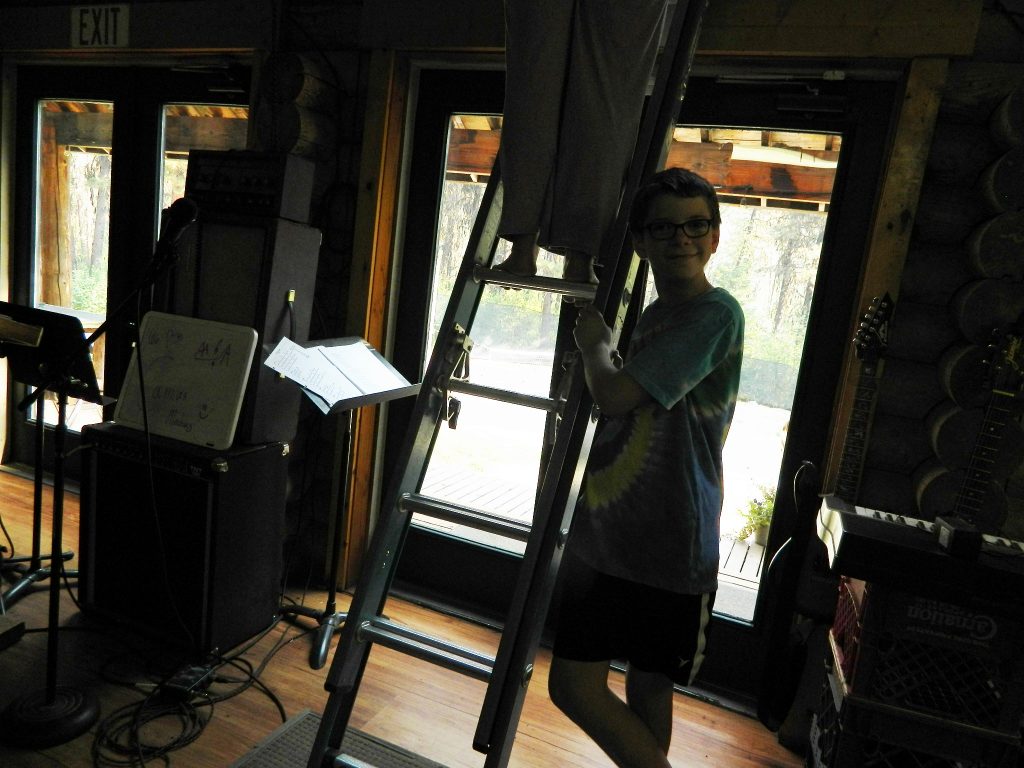 to holding the ladder so that Momma doesn't fall to her doom.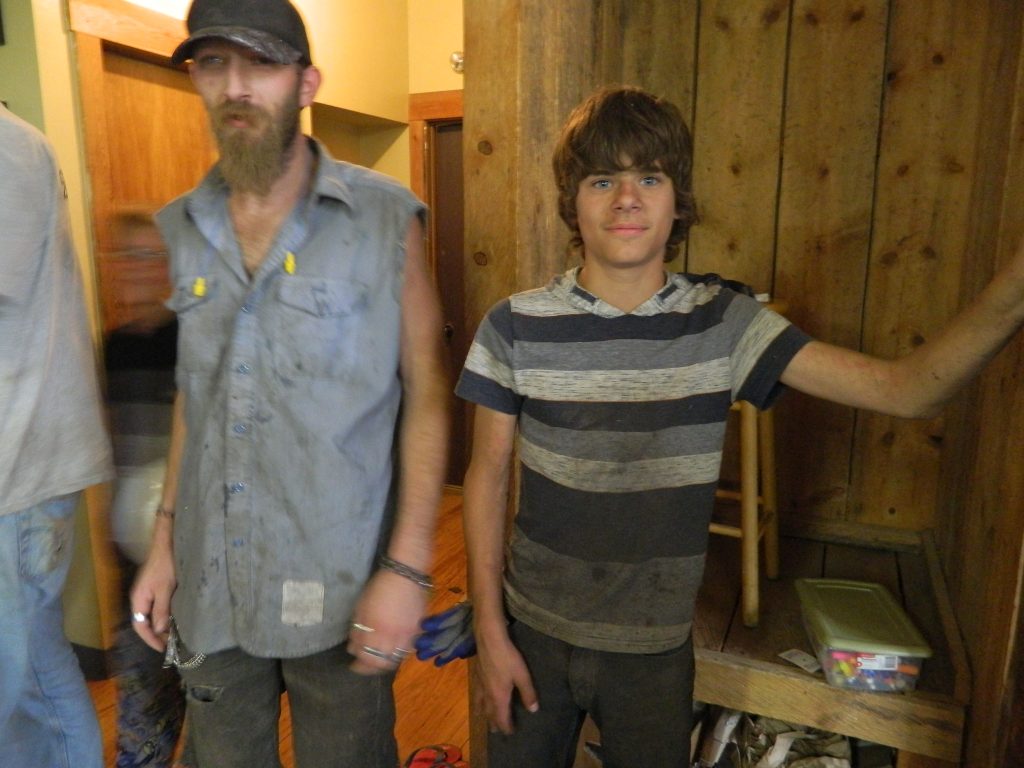 Most people found a whole lot of dirt, sweat, and the joy of a hard day's work done well.
Although, some found true love.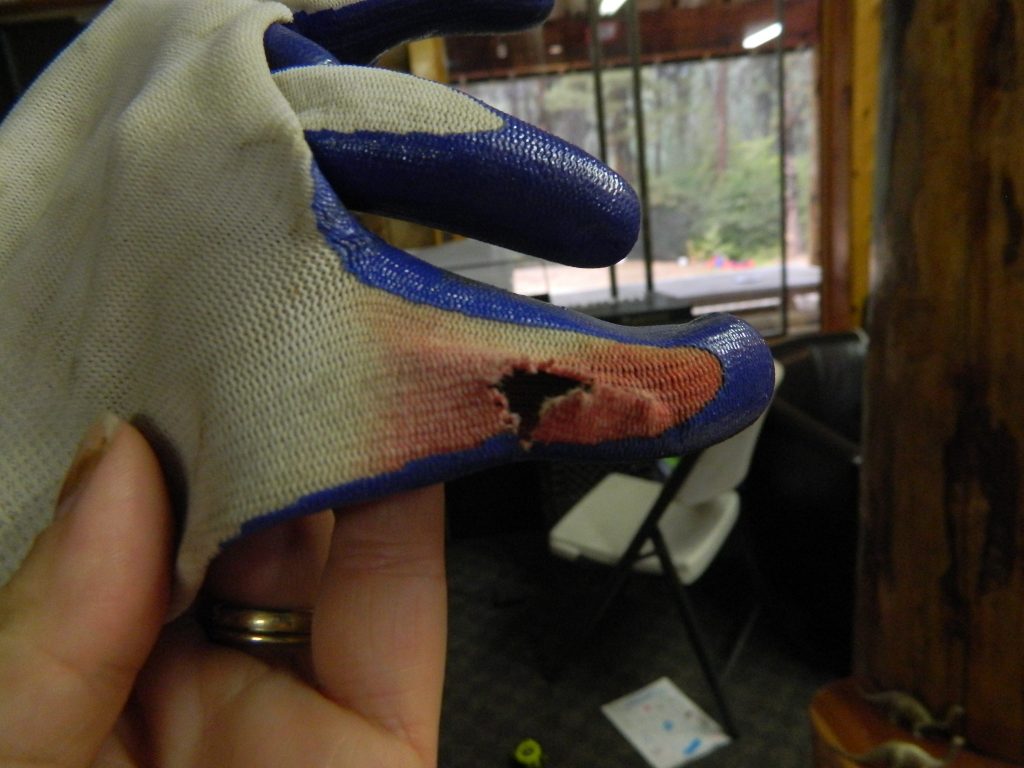 And Scruffy found that sharp objects are always sharp, even through gloves.
Boo Boo