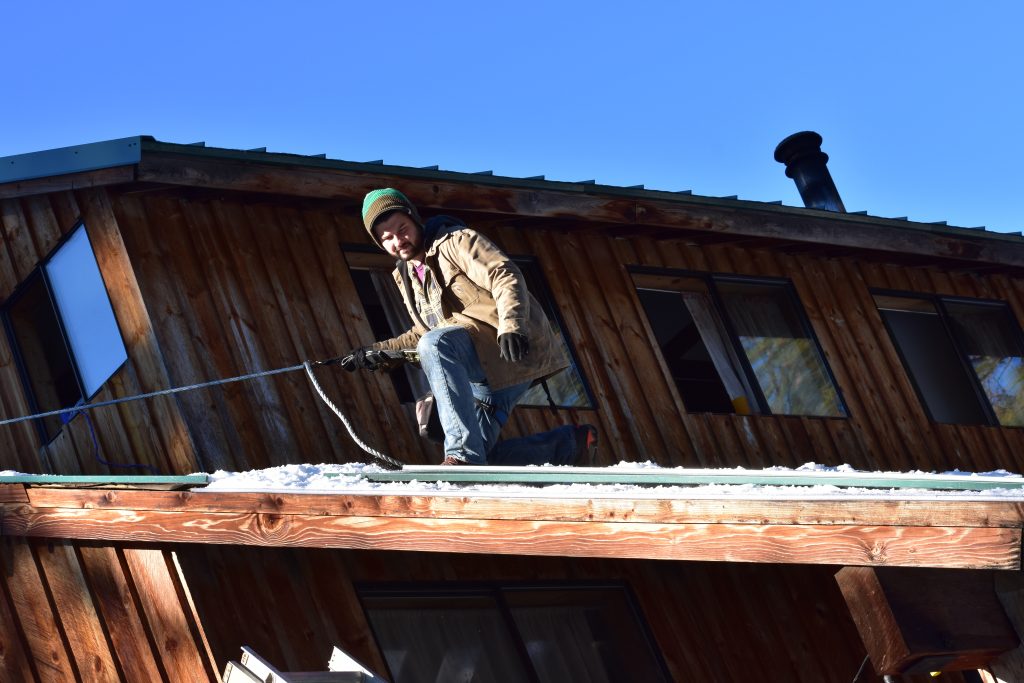 Yes, it has been a long and arduous journey, but the new roof is finally on the main lodge!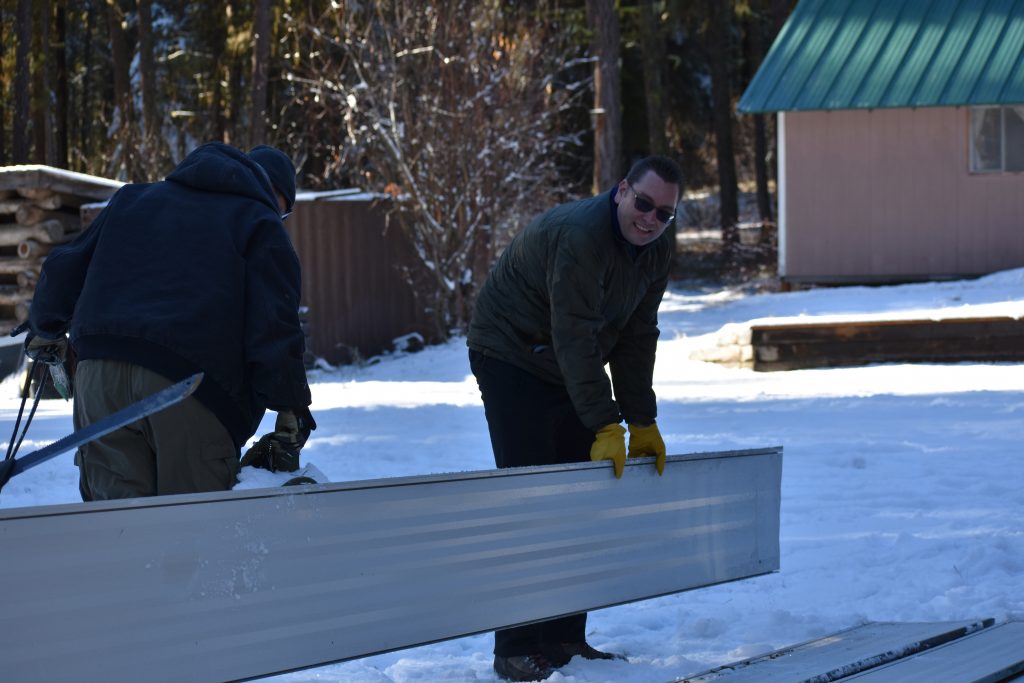 There were many setbacks and difficulties, but through the assistance of good friends along the way, the mission was accomplished.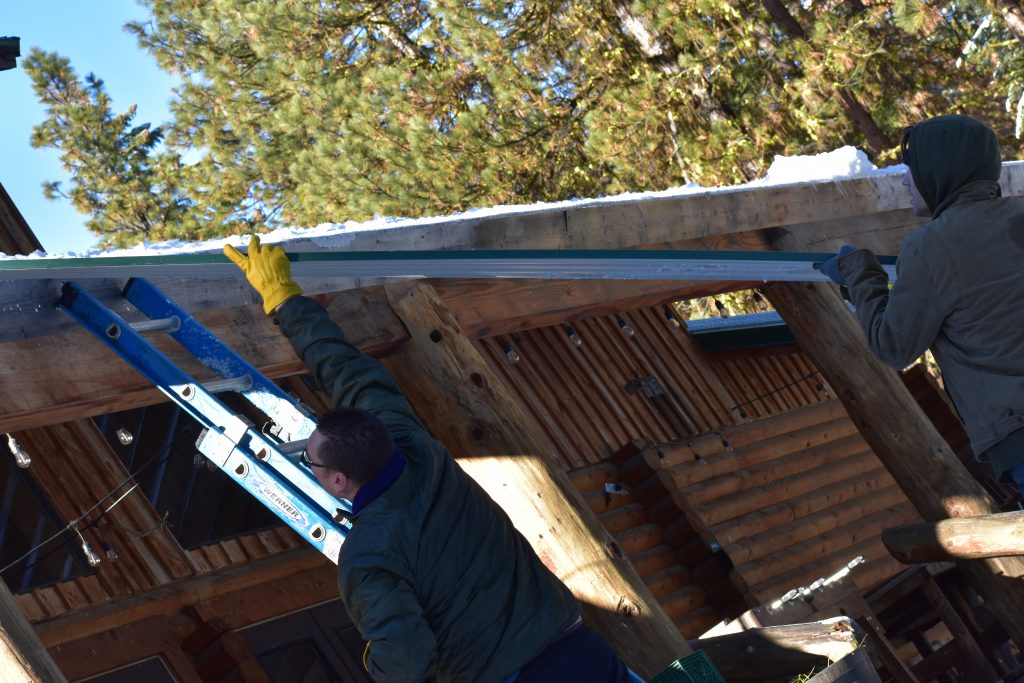 Sure, they had to sweep some snow off the roof to finish, but the whole thing looks lovely. Even Princess Leia Freyja approves.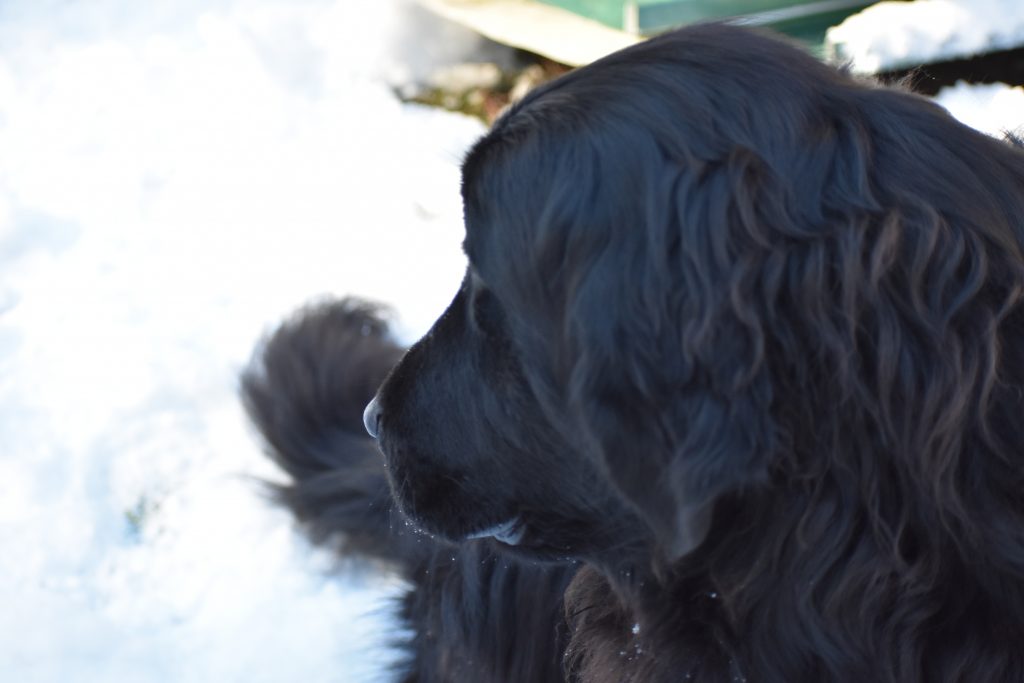 Now, we can enjoy the snowfall, knowing that the roof is solid and ready for every glorious fake and drift.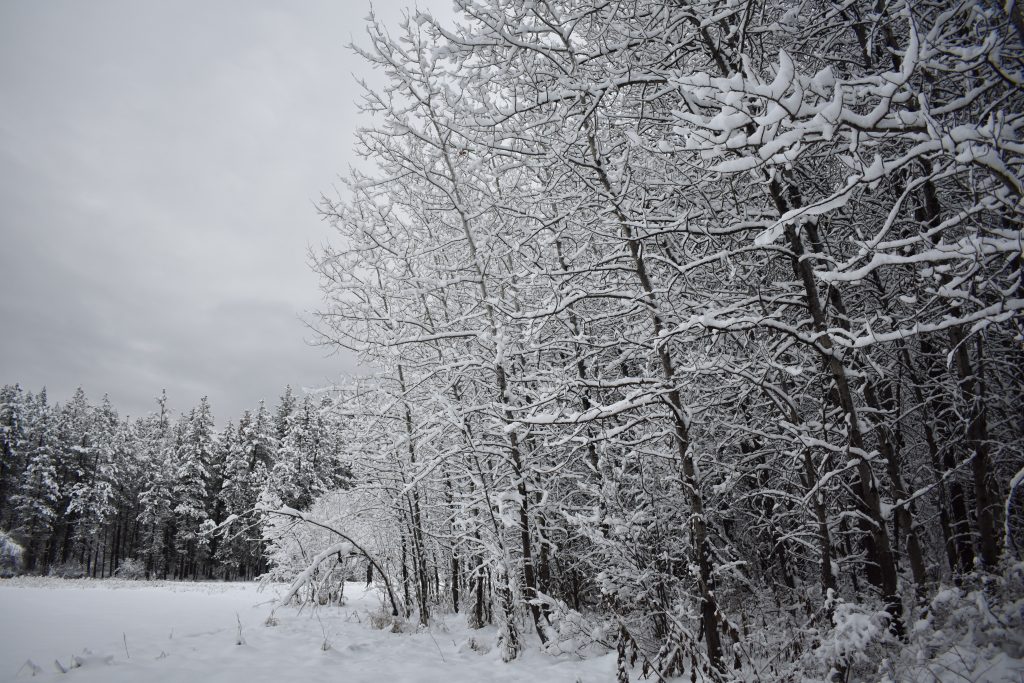 In addition to the roof, we finished scrubbing the logs on the Mountain Panther cabin and then put on a nice red-tinted oil finish that will protect the wood for years to come.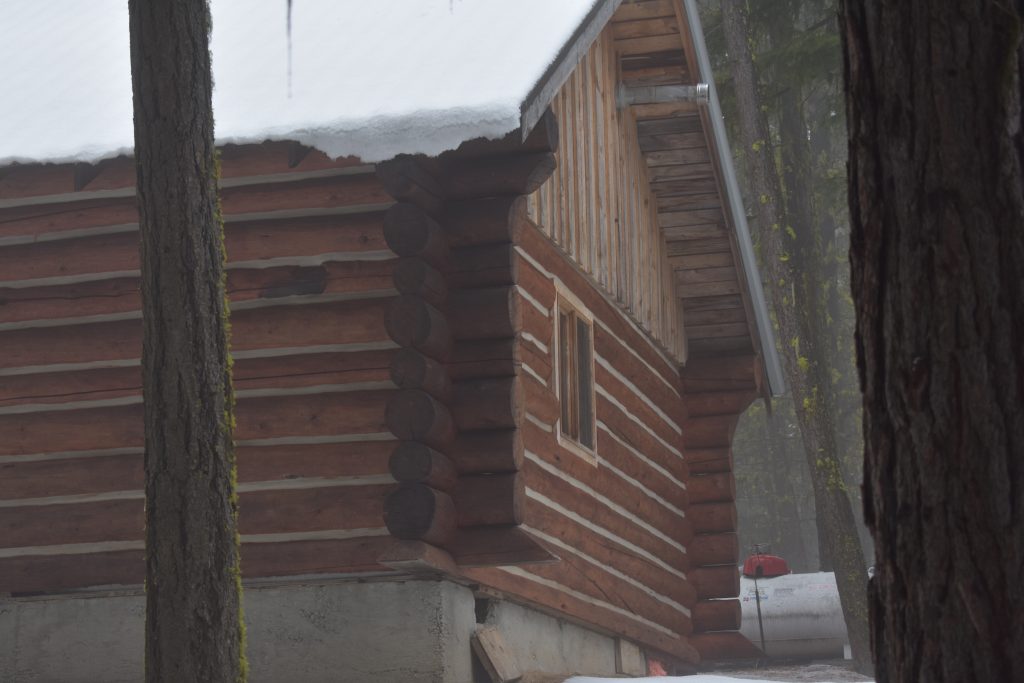 Here are some finished logs next to the old ones.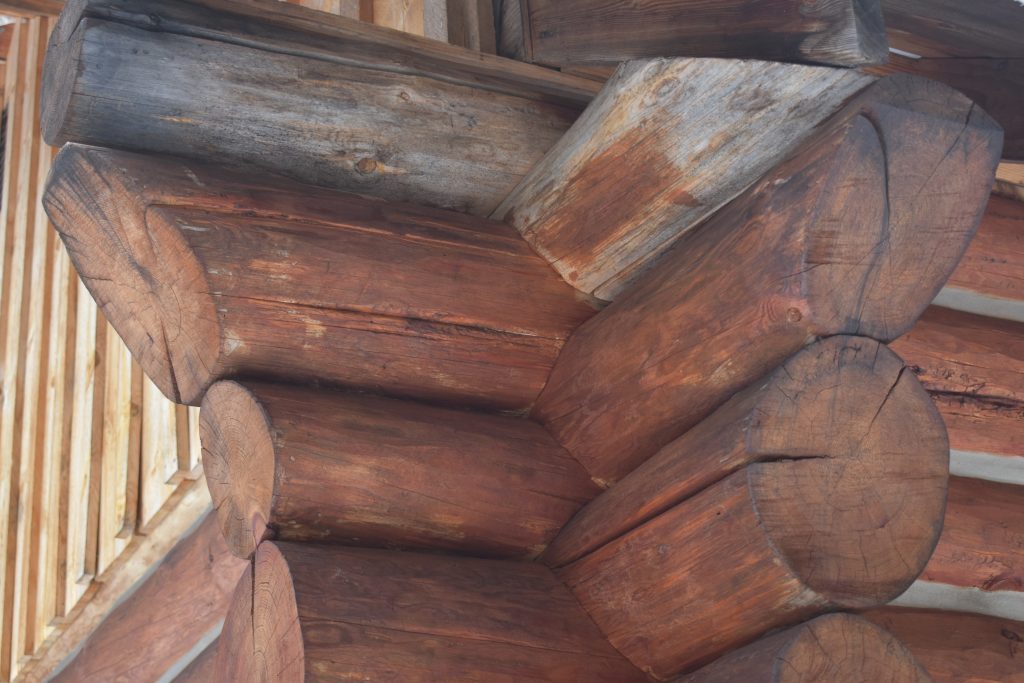 It definitely brings out the natural beauty of the wood, as well as protecting the building from our harsh winters.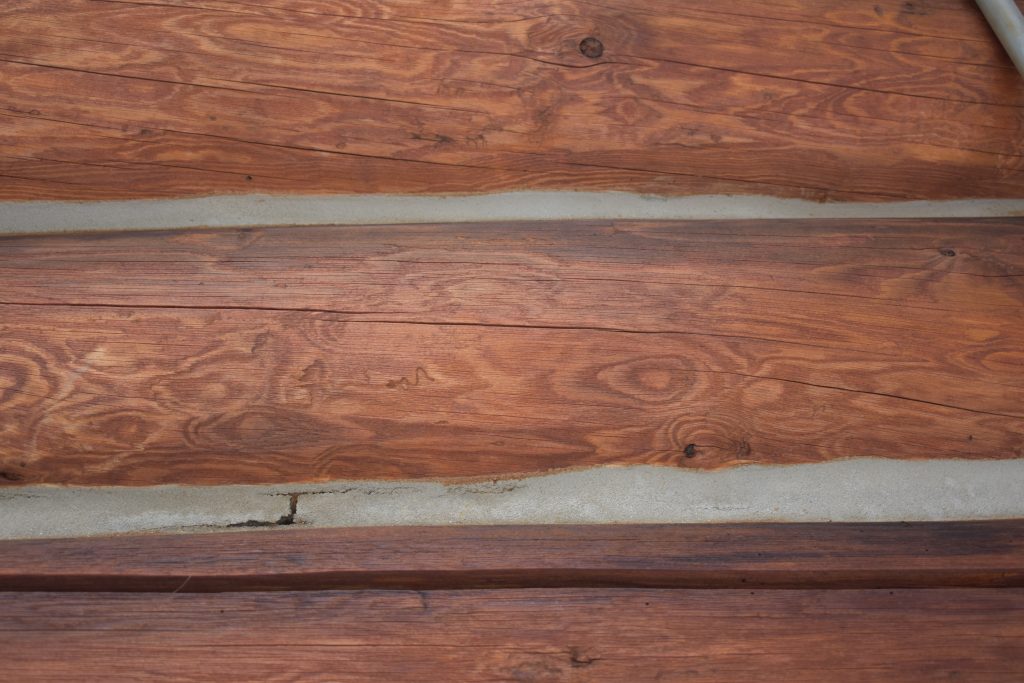 So many people jumped into this project. Scruffy spent many many hours as well as each of our boys and various folks from work retreat campers to kitchen crew.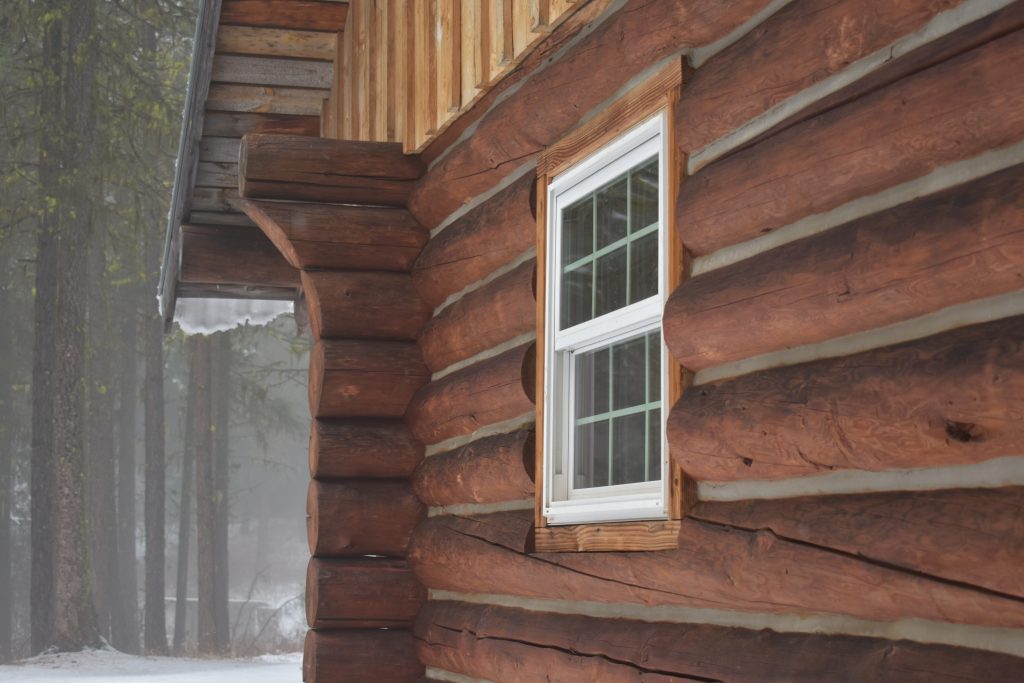 Their hard work has finally paid off and as winter blows in across the mountains, it is good to know that Mt. Panther is not only lovely with a fresh coat of finish, but well protected from both sun and snow.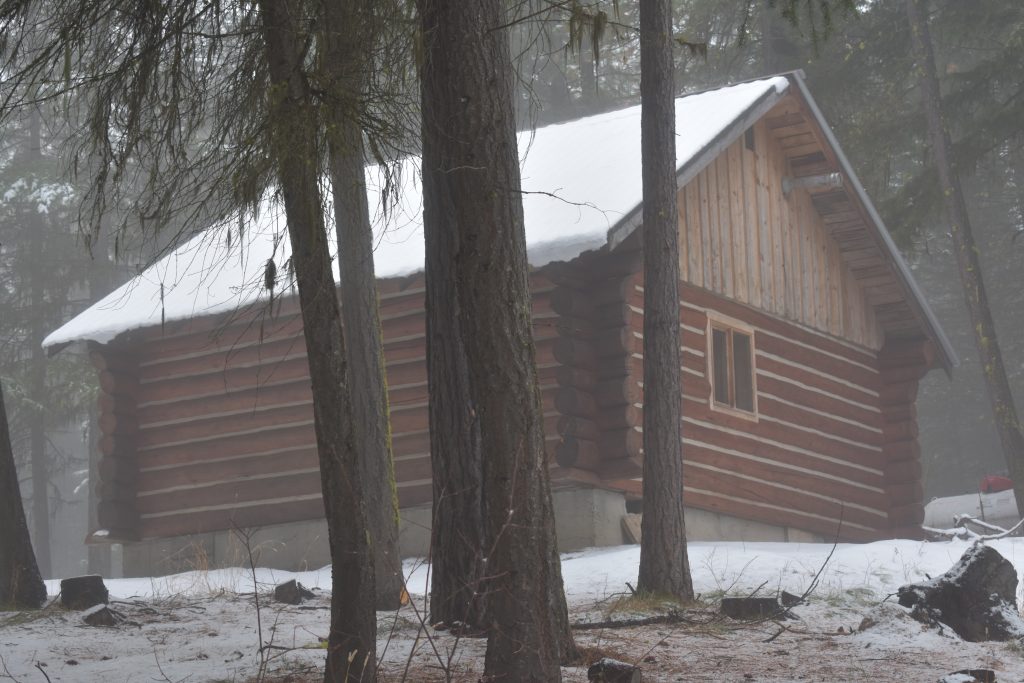 Thank you so much to everyone who gave their time, money, sweat, and blood to each of these projects. Your love and hard work is greatly appreciated! Campers will be enjoying these improvements for years to come. With the fresh snow and blustery weather, it is so good to be able to come inside and thaw out somewhere safe and warm after a hard day of play out in the beauty of God's creation.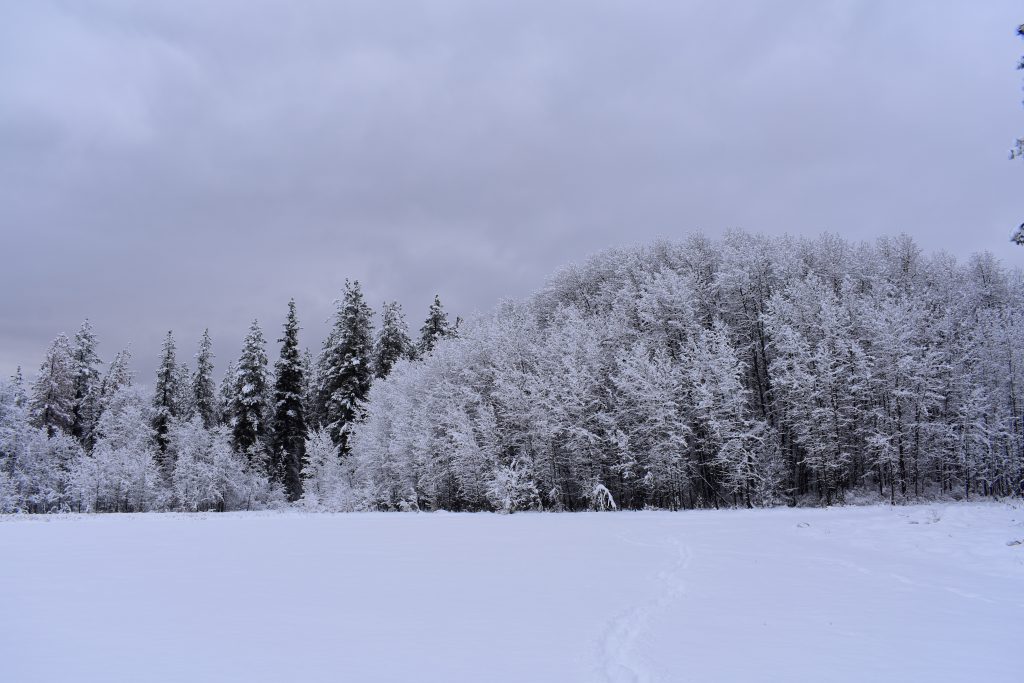 Boo Boo