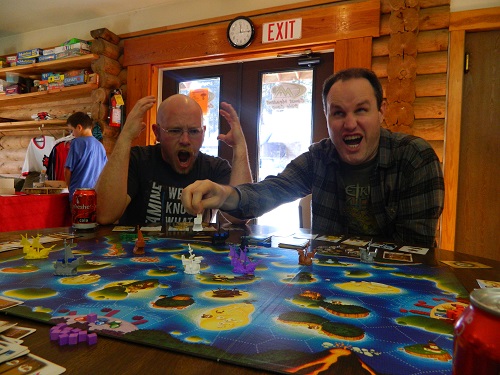 This last weekend was the 9th annual CamasCon Christian Board Gaming Retreat. This is a camp where Christian gamers get together to play strategy boards until their eyes are crossed and their behinds are numb from sitting still through epic board game experiences such as the seven hour long Twilight Imperium III, or the Settlers of Catan tournament where sixteen campers battle it out for the title of Champion of Catan.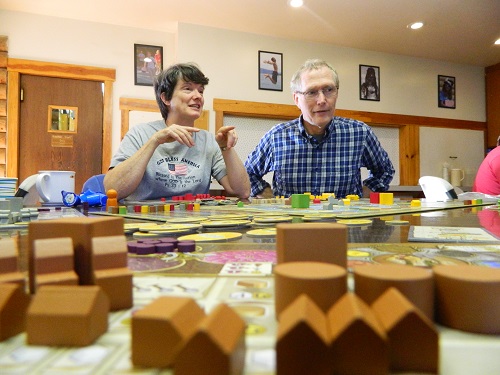 In preparation for the big event, Scruffy moved his personal board game collection over to the camp. This year he weighed all the games as he moved them. There is a reason Scruff's back is always hurting after CamasCon. The total is in… his collection weighs an amazing 667 pounds.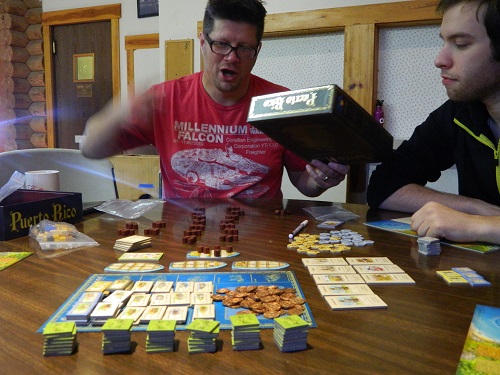 Nearly 700 pounds, plus all of the games that other campers brought with them, produced a ton of fun for big kids at heart and younger gamers alike.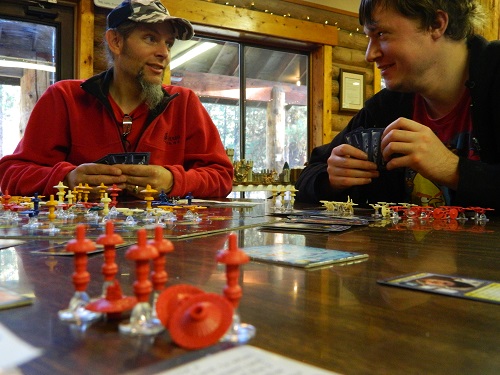 Mike Vanderveen was the speaker this year and he challenged the campers to use the fun of gaming to develop true friendships where Christ can be shared with others.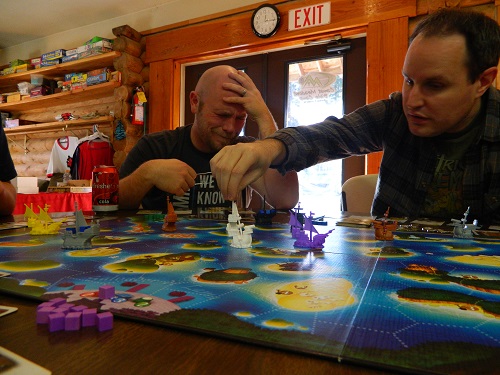 So whether they won or lost, CamasCon brought Christian gamers together for a time of deepening their relationship with the Lord and with each other and quite possibly finally taking home the victory from that one particular person who always beat them at Settlers, every single year.
Boo Boo