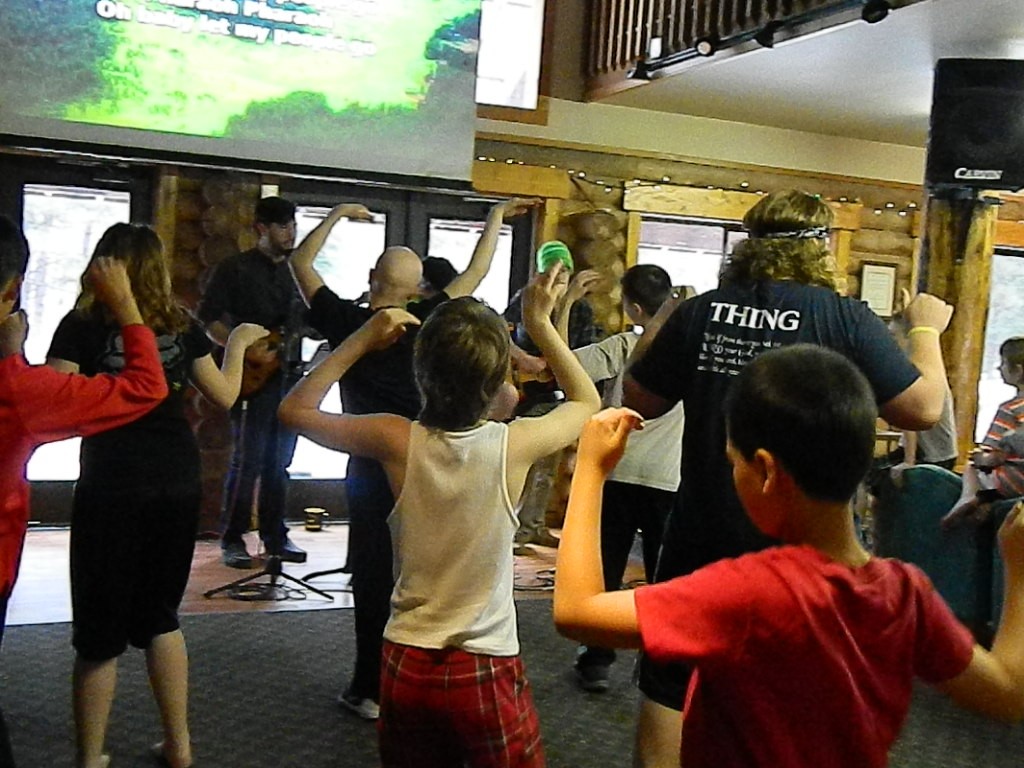 Camas Kids Camp finished out our winter camping season with some singing and snow tubing and one or two crazy camp games.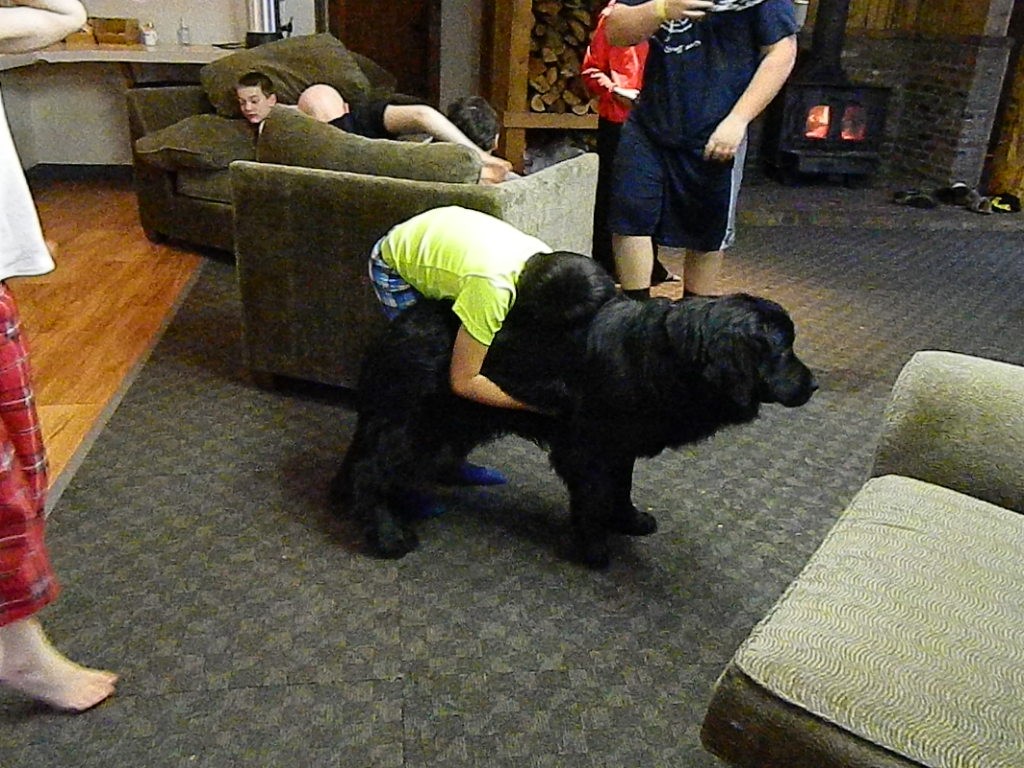 Of course Princess Leia came over to make sure that the children had a fuzzy friend to hold in the calmer moments when they weren't…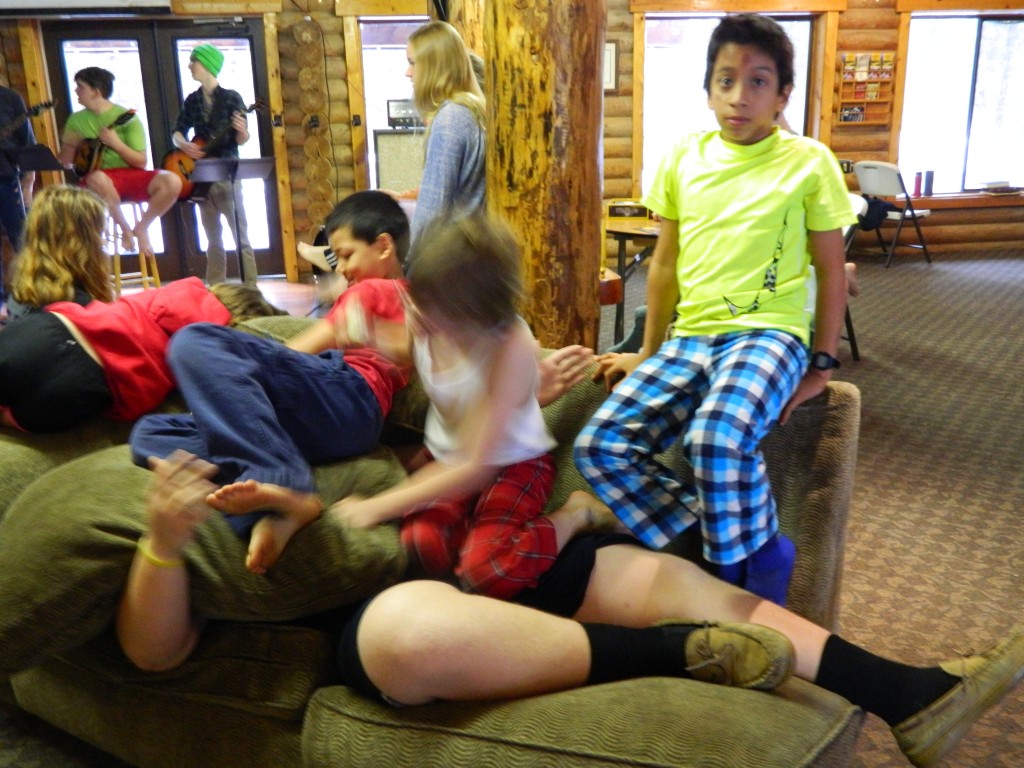 Wrestling their camp counselor! There is a counselor under there, right?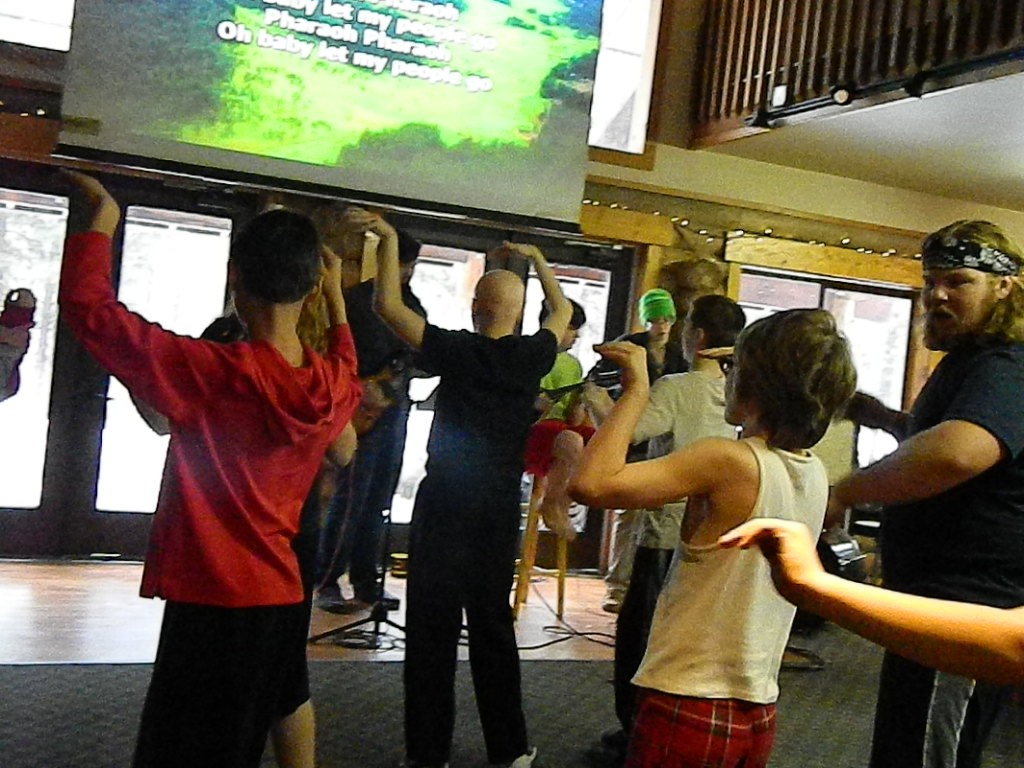 A chapel lesson from the fun and fabulous Pippin and some more singing. This was just the right length for a taste of camp for those kids who are wondering if they want to visit for an entire week this summer. What is your favorite part of camp? Singing, night games, inside games, hugging the dog, the tubing hill, attacking the counselors, chapel, eating, more singing…
Boo Boo