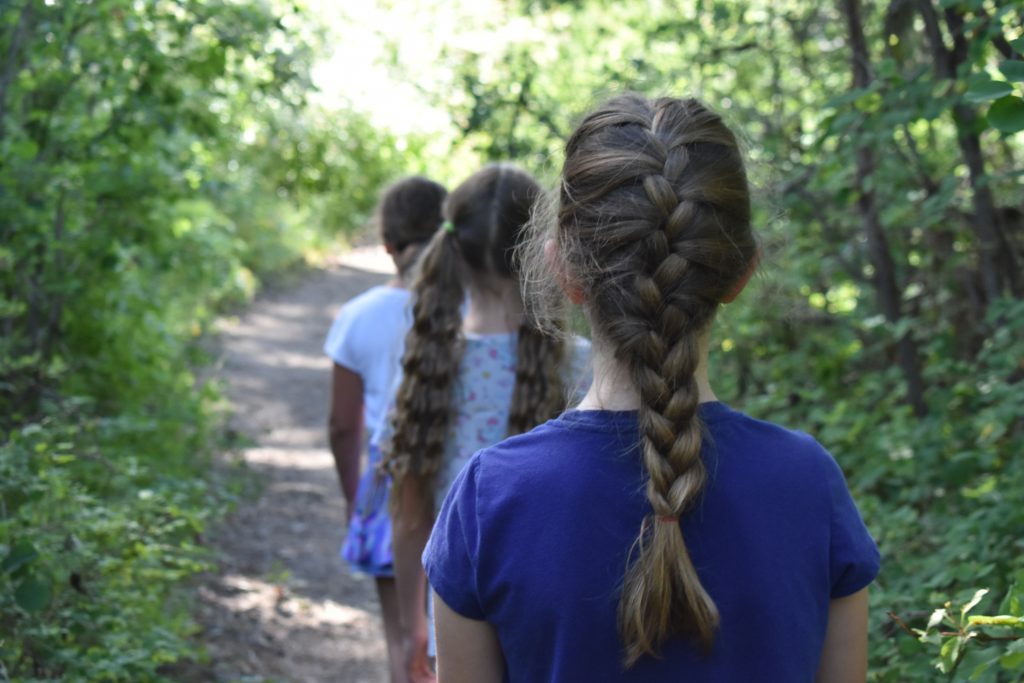 Our second junior camp brough a whole crowd and running leaping shouting nine to twelve-year-old's to Camas Meadows for an amazing week of camp fun.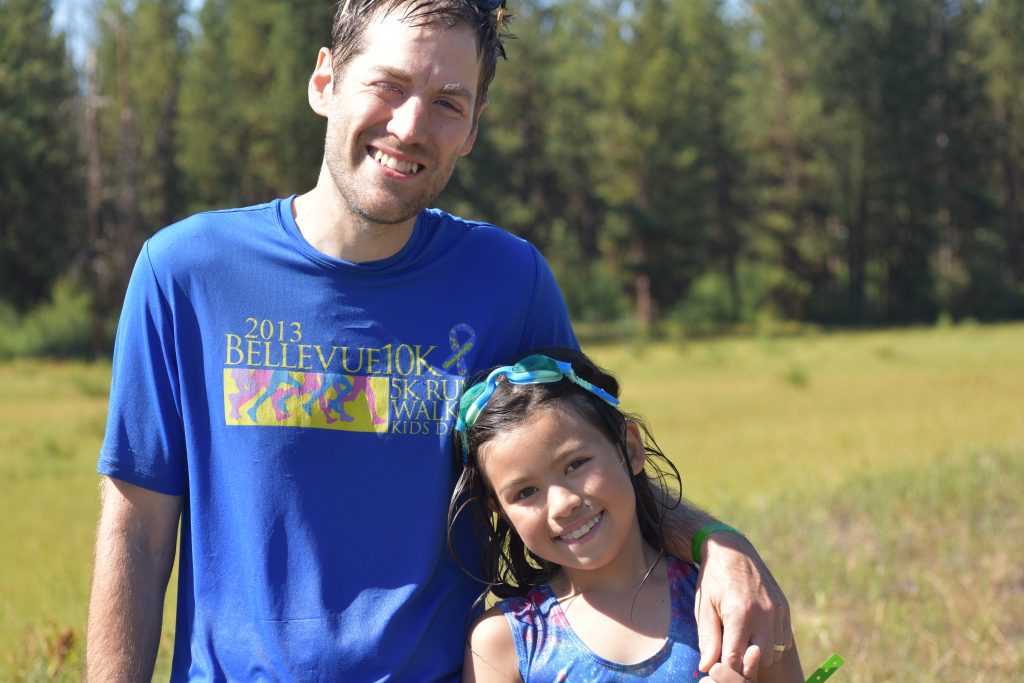 Our speaker for Jr. B Camp was Squeegy, a long time counselor who was actually our camp intern when Scruffy's oldest son Hiccup was a baby. We have so many amazing memories of serving the Lord together with Squeegy. Yes indeed, we even have photos of Squeegy holding little Hiccup in his arms.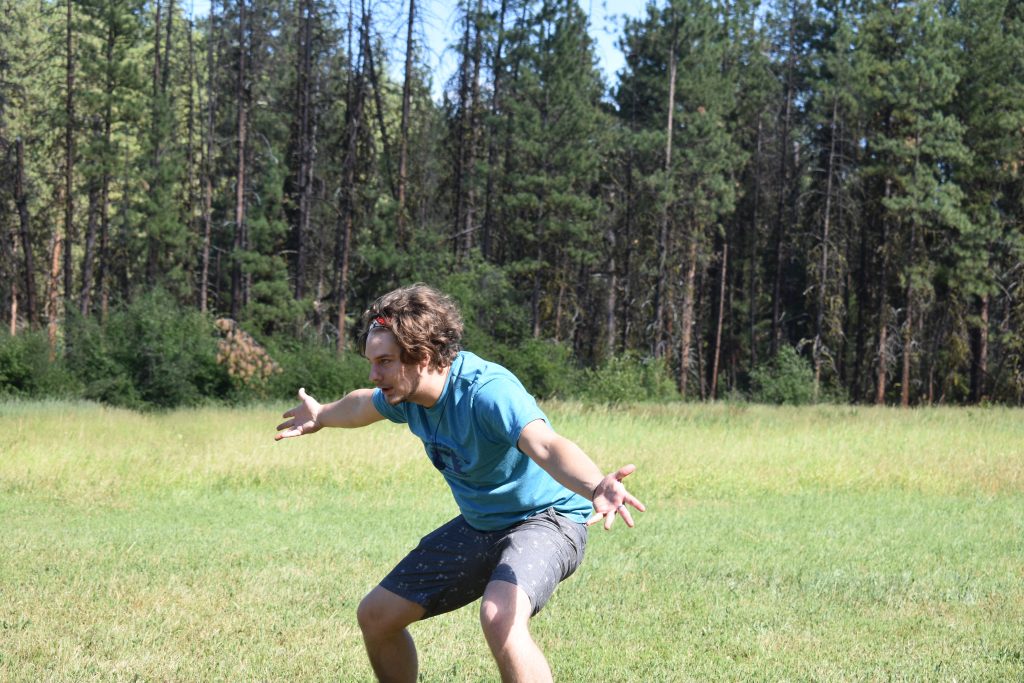 Now Squeegy is a father of three and accompanied his own young camper here this week. He spoke on the apostle Peter and his many ups and downs with Jesus.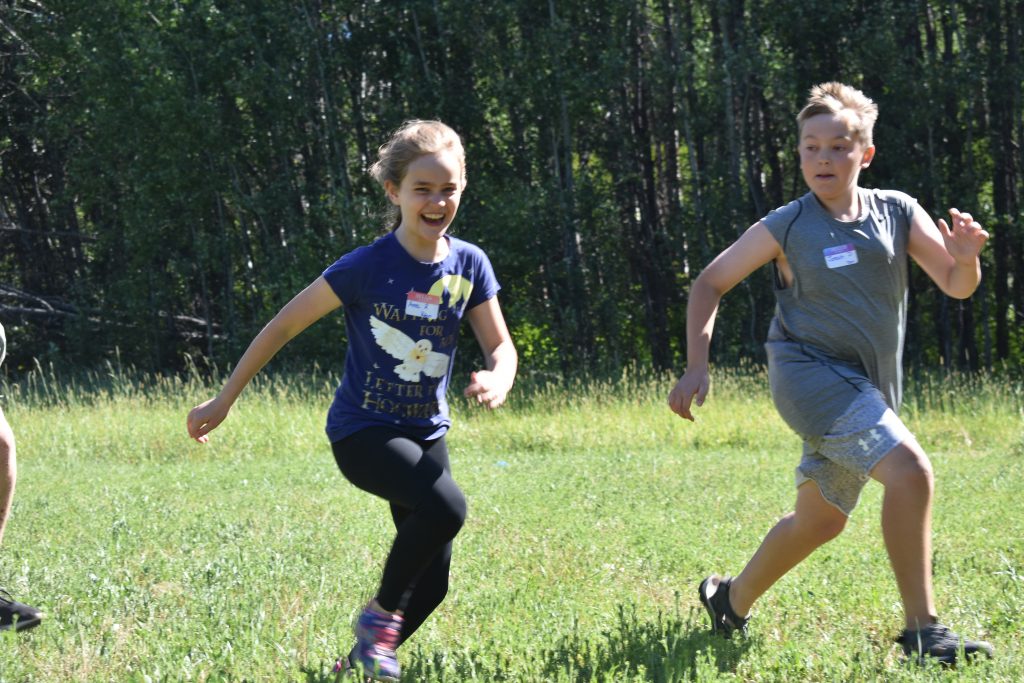 During the Monday chapel, Squeegy talked about the calling of Peter. How Jesus didn't look for someone who was especially talented or brilliant at studying the Scriptures.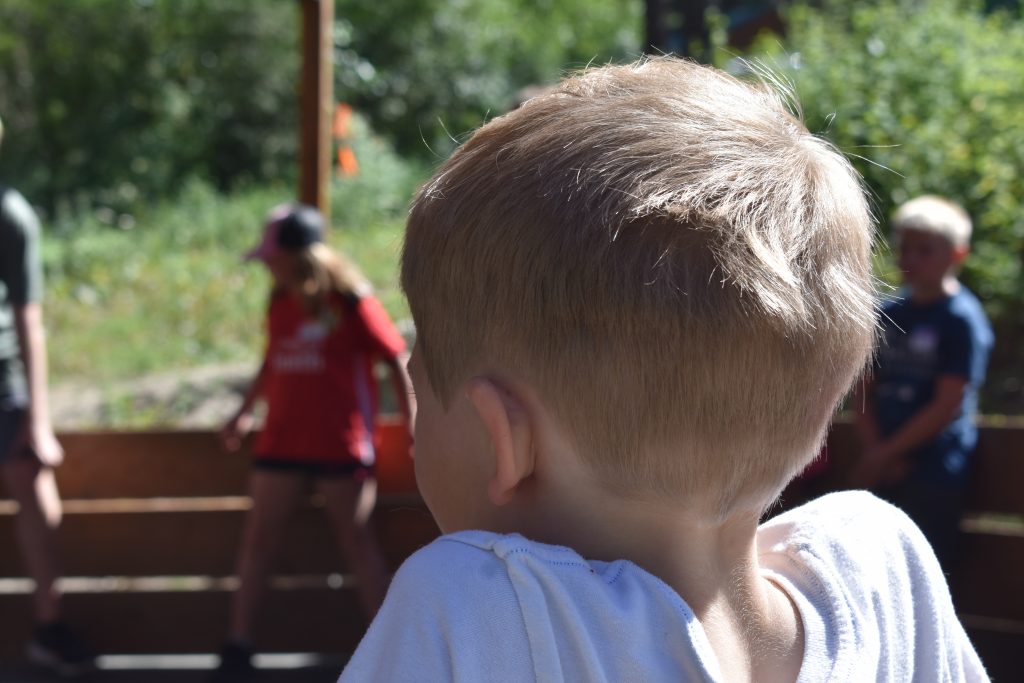 Jesus sought out Peter, a simple fisherman, and asked if he would follow. In the same way, Jesus calls each of us, just as we are, into a new life with Him.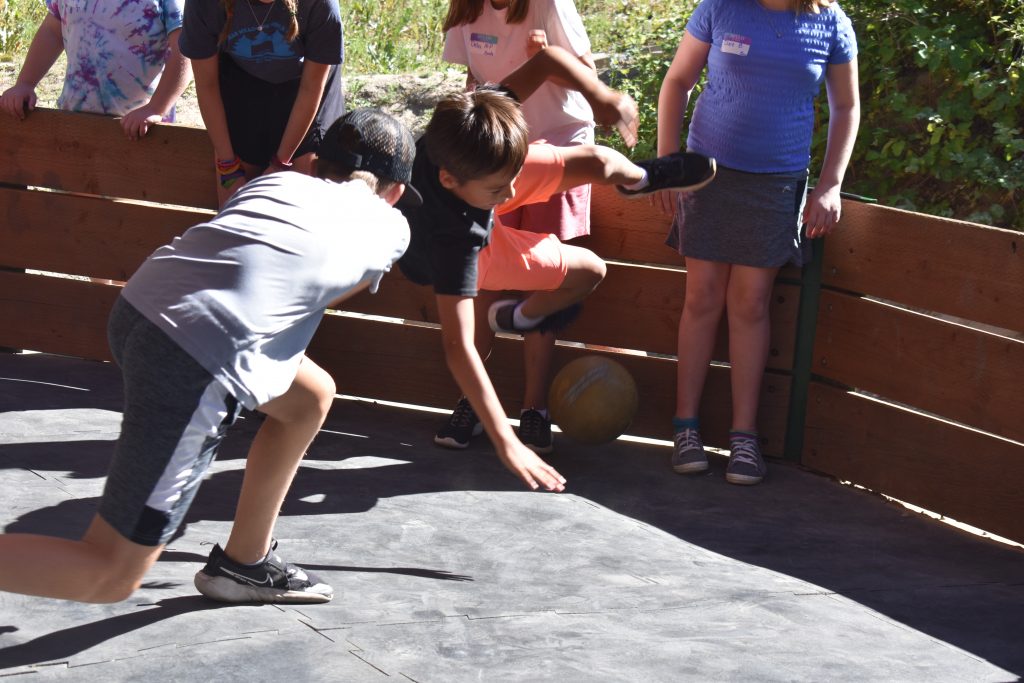 "Come, follow me," Jesus said, "and I will send you out to fish for people." Matthew 4:19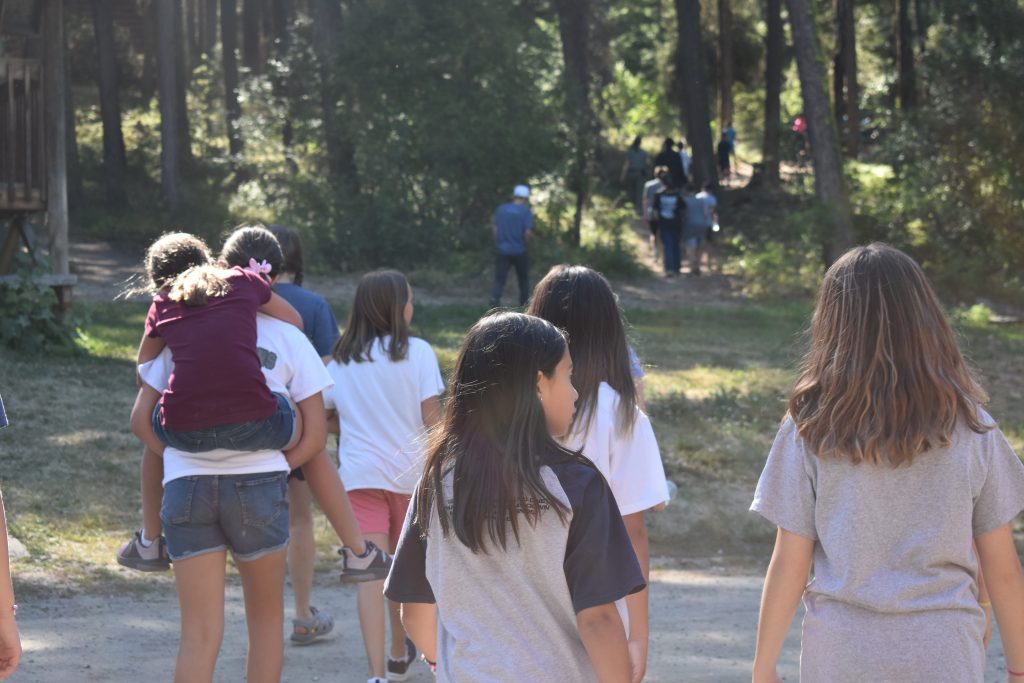 And thus the week began! There are so many stories interwoven throughout a week of summer camp. Too many to tell. But one of my favorites, one that started months before this camp began was about someone who wasn't even here this week.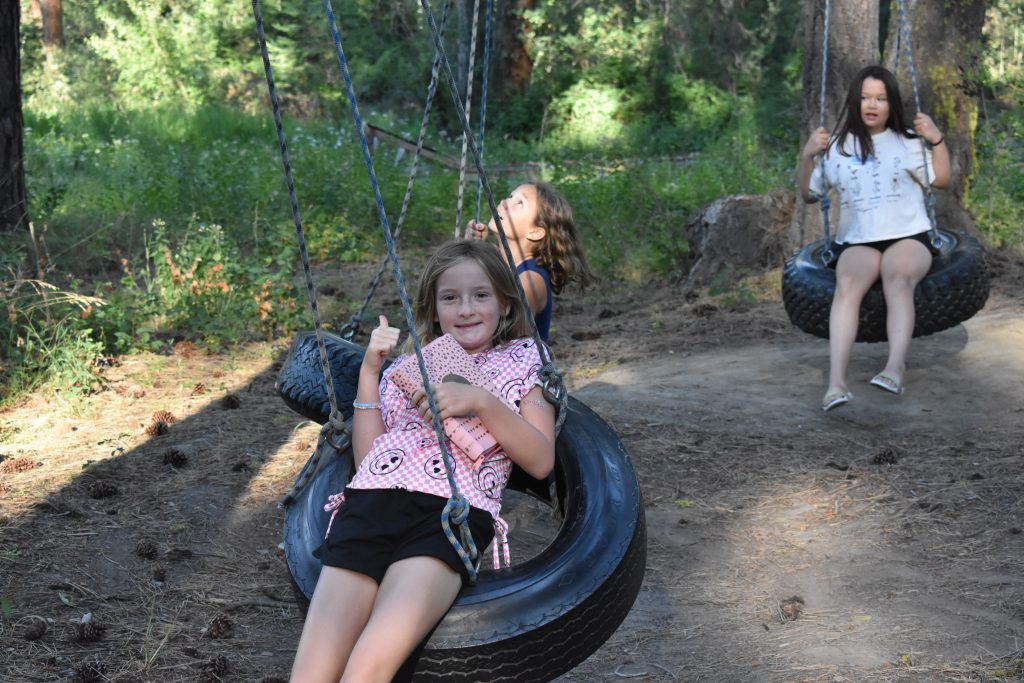 Many years ago, the son of Scruffy and Boo Boo's pastor decided not to serve as a counselor at camp. However, when his summer baseball plans didn't work out, he ended up at Camas and training to be a counselor.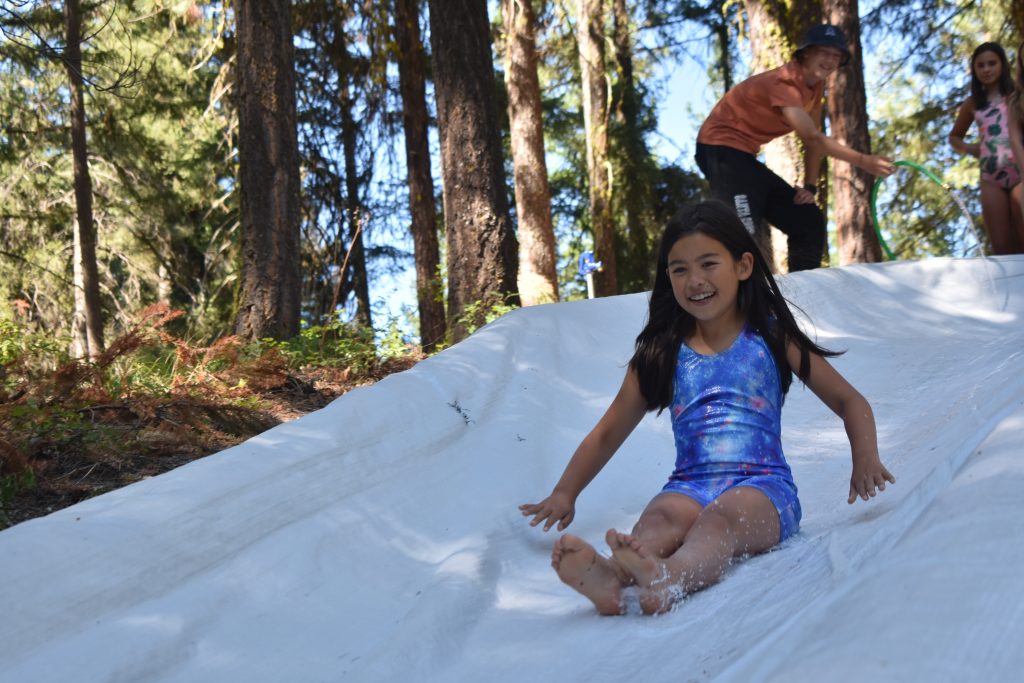 He did a fabulous job! His new enthusiasm for camp passed to his sister and she became a counselor as well and we had several wonderful years of serving together. Camp became a deeply important part of their walk with God and they passed that love of Camas Meadows Bible Camp on to their grandmother.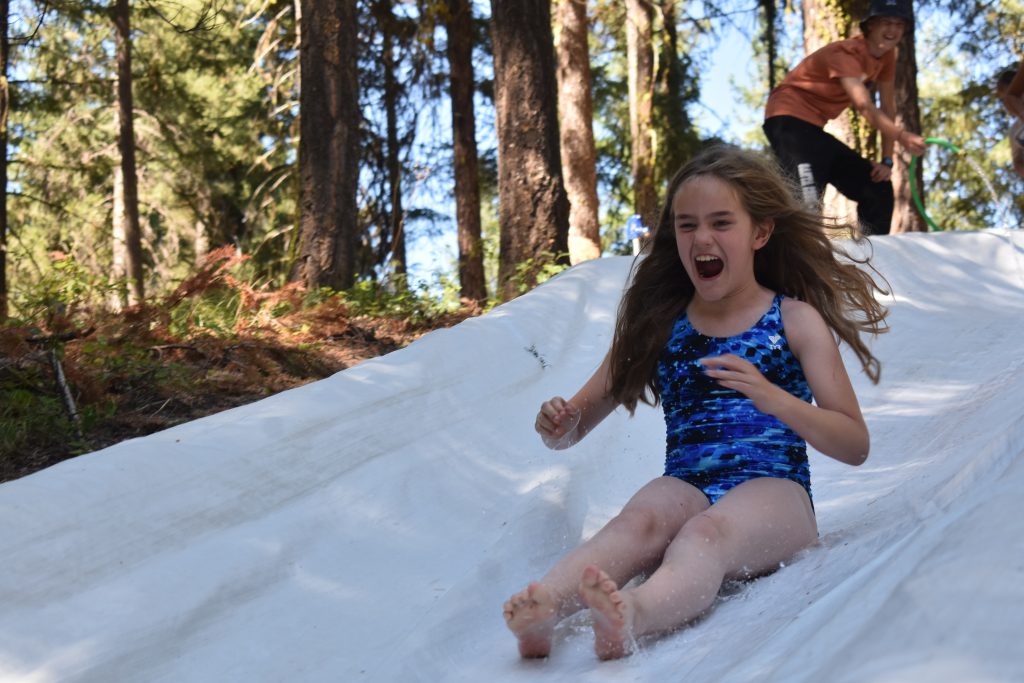 Well, long before summer was upon us, their grandmother contacted Scruffy. She had been chatting with someone who was working maintenance in their building. With grandmotherly skill, she talked him into sending his kids to Camas. She got ahold of Scruff and arranged to cover their camper fees because through her grandchildren, she had grown to love camping ministry too.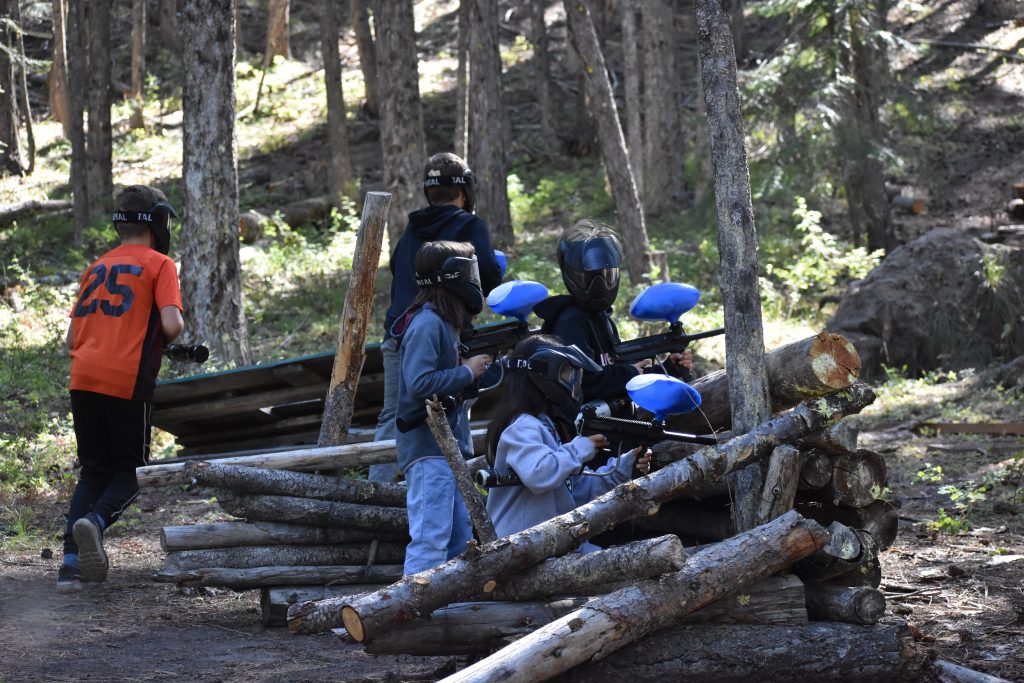 And so a young family was able to attend camp all because one teenage boy took a risk and became a camp counselor.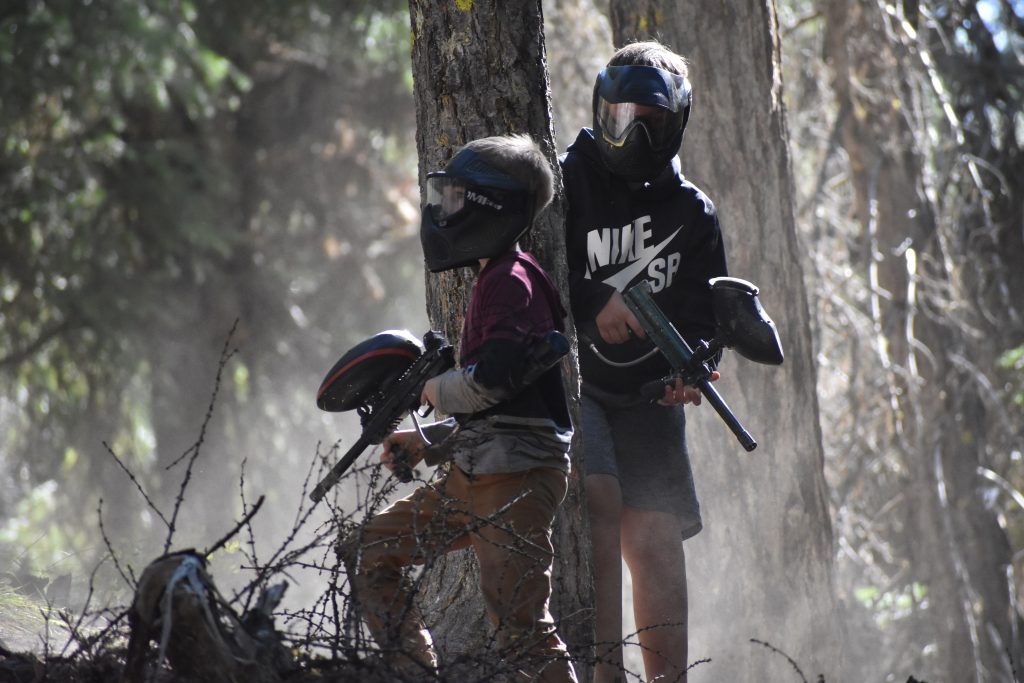 On Tuesday, Squeegy spoke on how Peter walked on the stormy sea while his eyes were fixed on Jesus. What a beautiful thing for these little ones to learn. That while the world around them may be in utter chaos, with eyes and heart fixed fast on Jesus, Peter could do the impossible. With eyes and heart fixed on Jesus, we can do the same.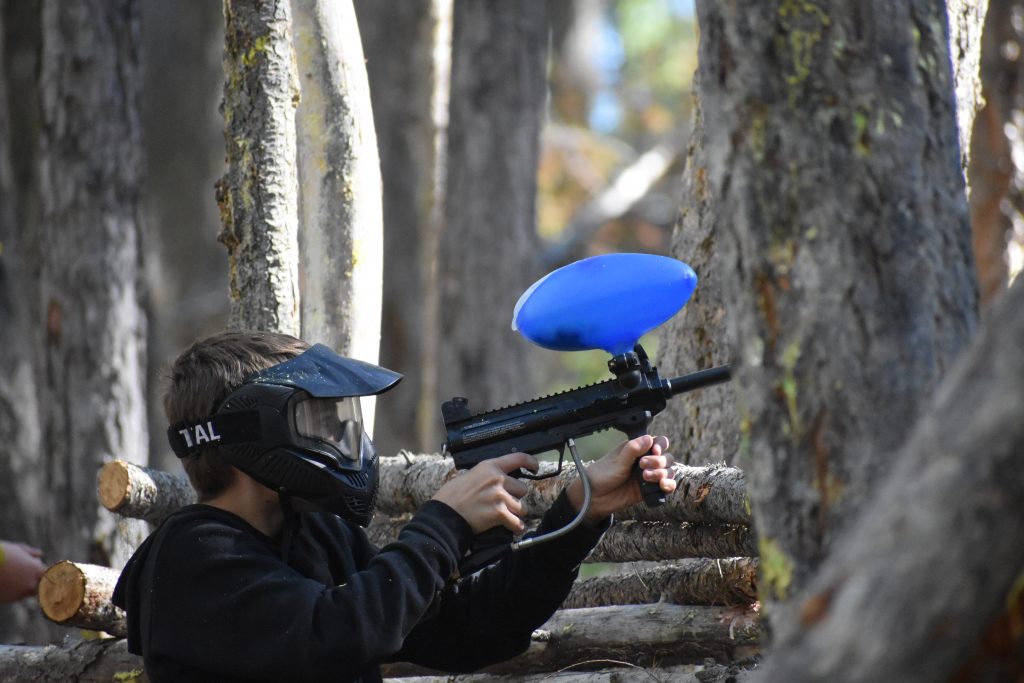 Psalm 46:1 – God is our refuge and strength an ever-present help in trouble.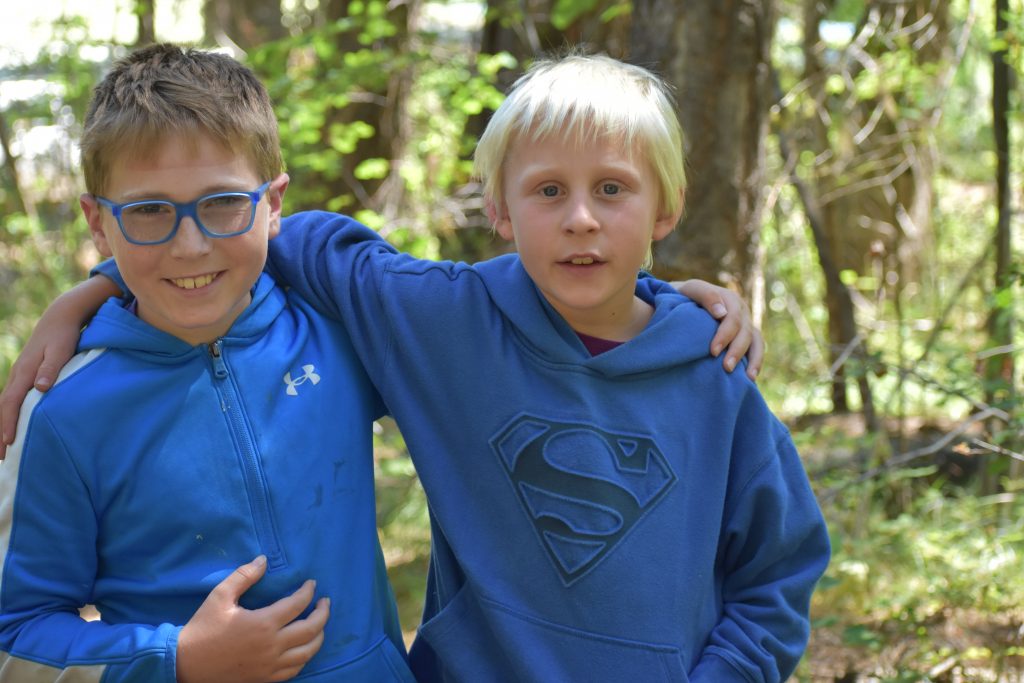 One fun thing that our camp nurse Trauma Trooper does is keep track of which cabins are in the lead for scrapes and bruises.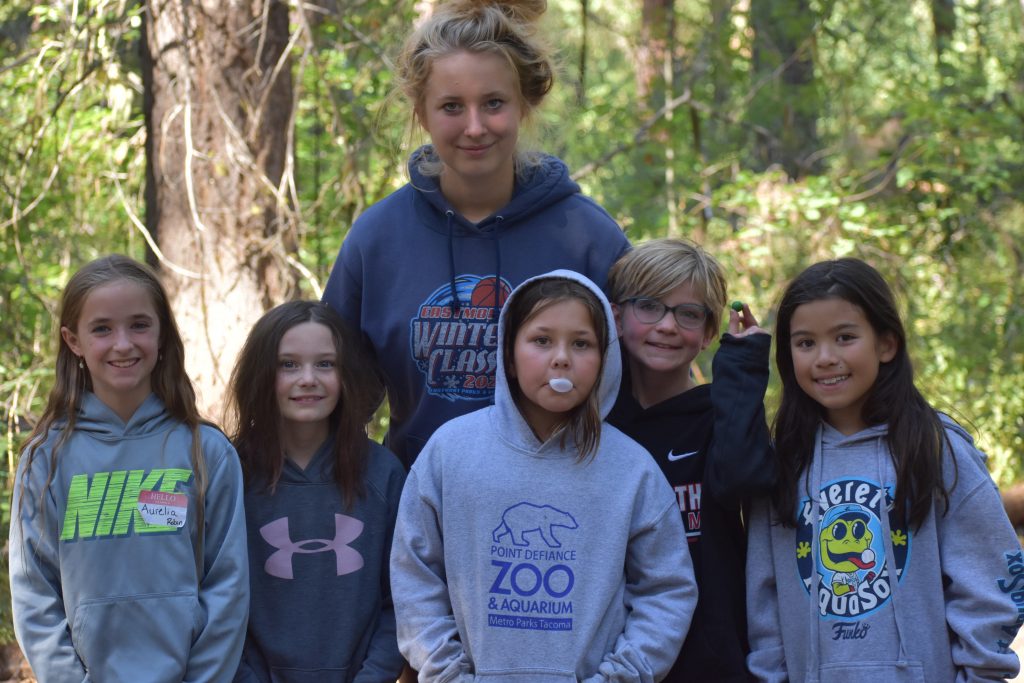 She did it last year and the campers found this so entertaining that they rushed to the nurse again and again in order to make sure that their cabin was competitive! In fact, one of Mina's campers said: "If you haven't visited the nurse at least once you are not having fun!" On the last night, Mina's girls in Eagle's Loft went to the nurse before chapel, during chapel, after chapel, and during snack!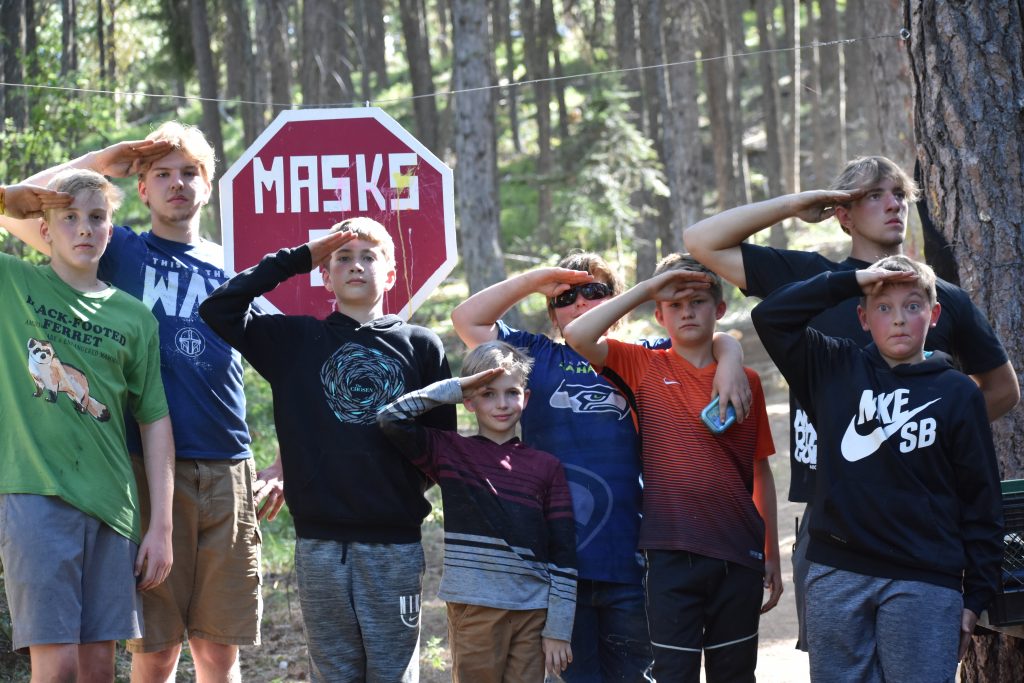 So, without further ado, mathematically accounting for cabin size, here are Trauma Trooper's nurse stats for Junior B Camp.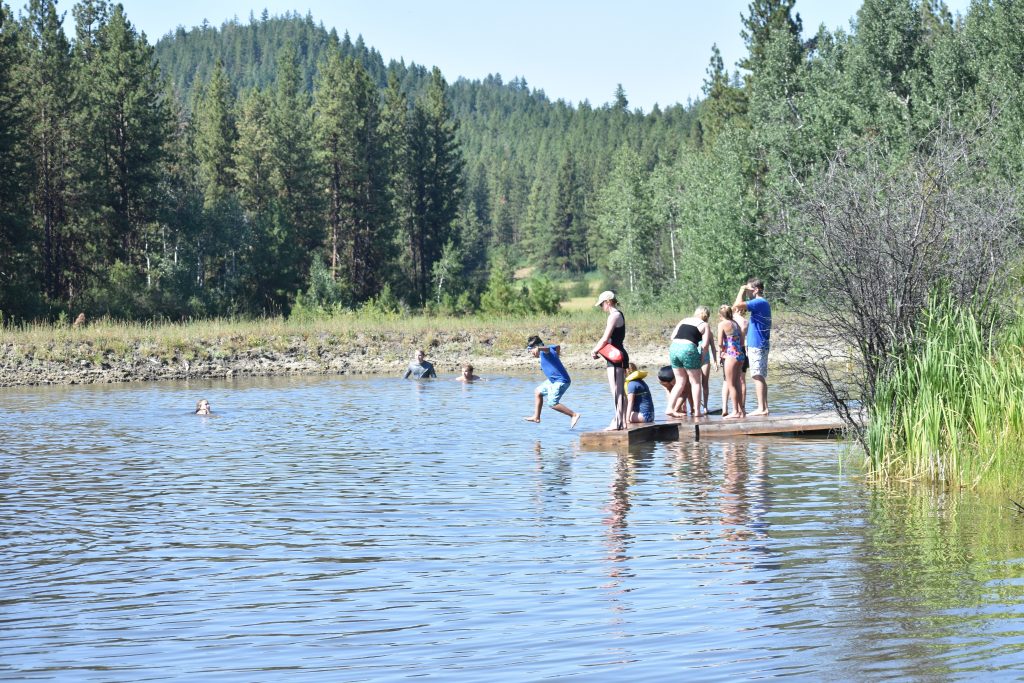 Most cuts/scrapes visits: tie Robins (10) and Eagles (15)
Fewest: Sasquatch (4)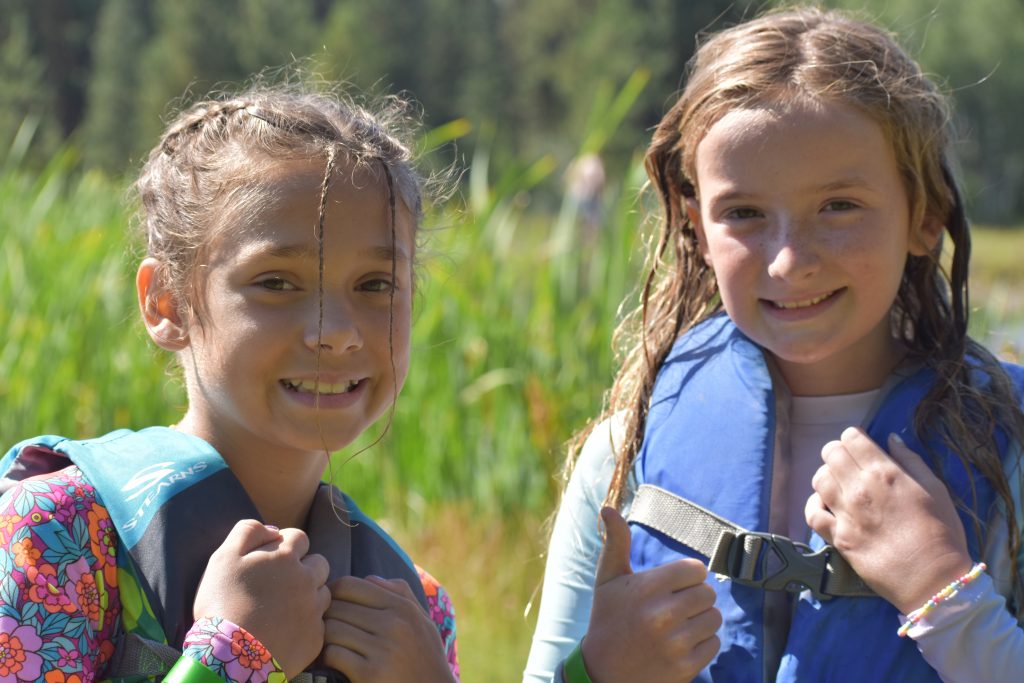 Most bloody nose visits: Squirrel (3)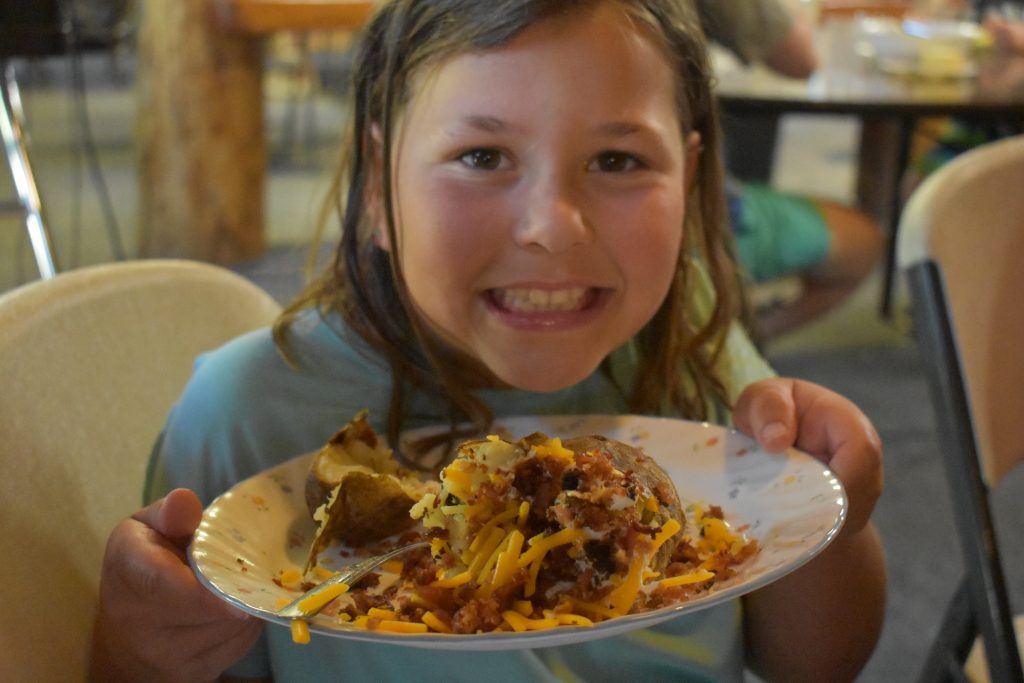 Most stings/bites visits: OwlCats (8)
Fewest: Chipmunks (0)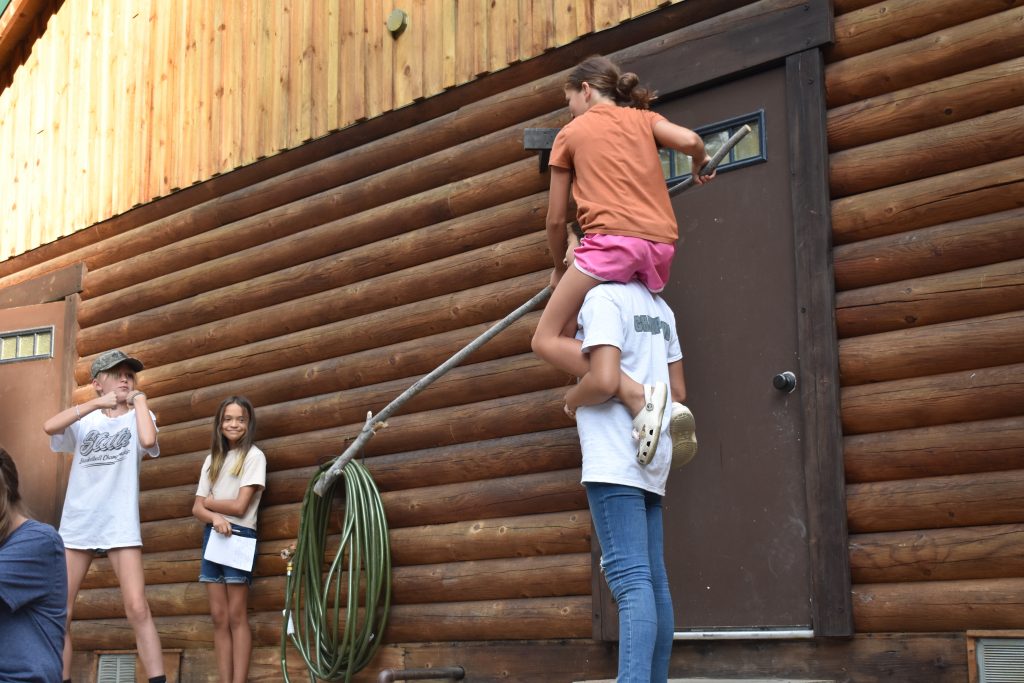 Most strains/sprains visits: Eagles (11)
Fewest: Mountain Panther, Bears, Squirrel (0)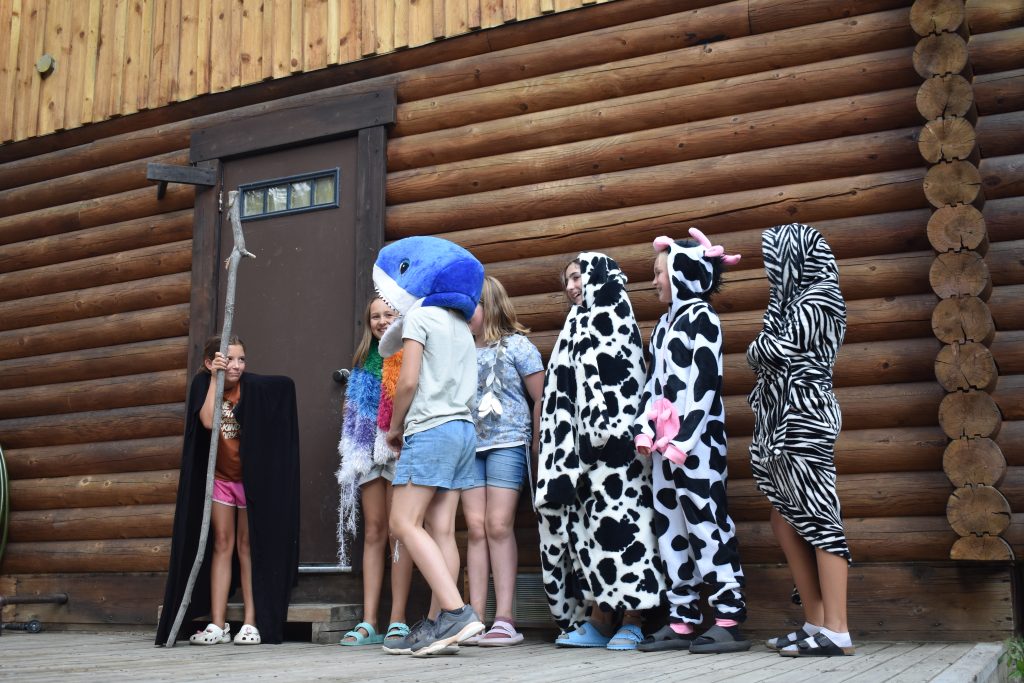 Most stomach, head, throat pain: Robins (10)
Fewest: Sasquatch, Bears, Squirrel (0)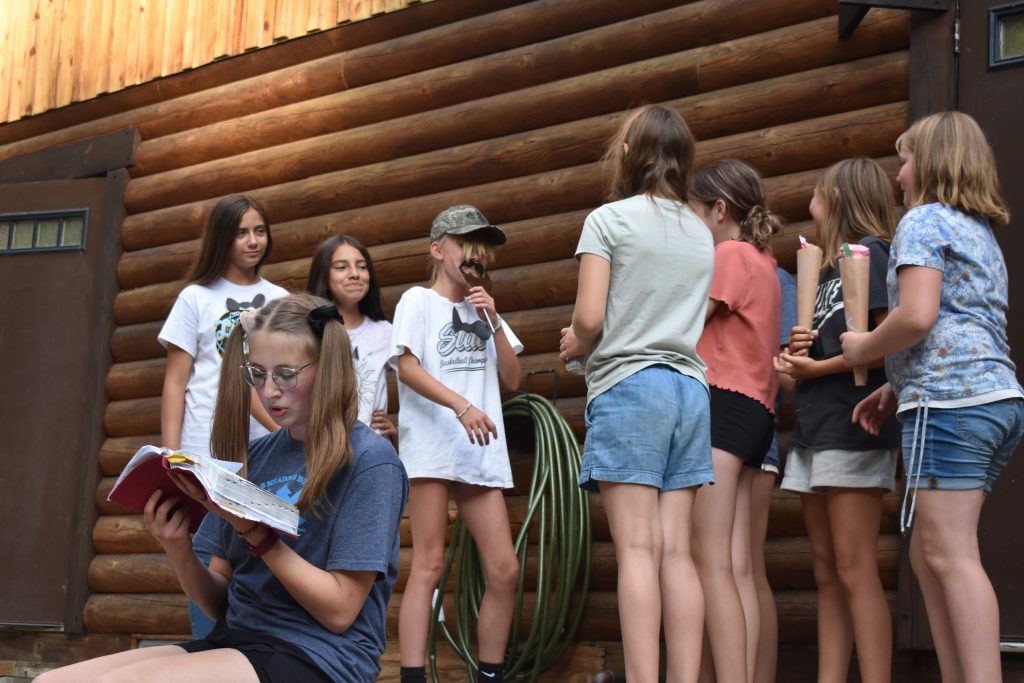 Most hit head bangs, sore heads: Squirrel (5)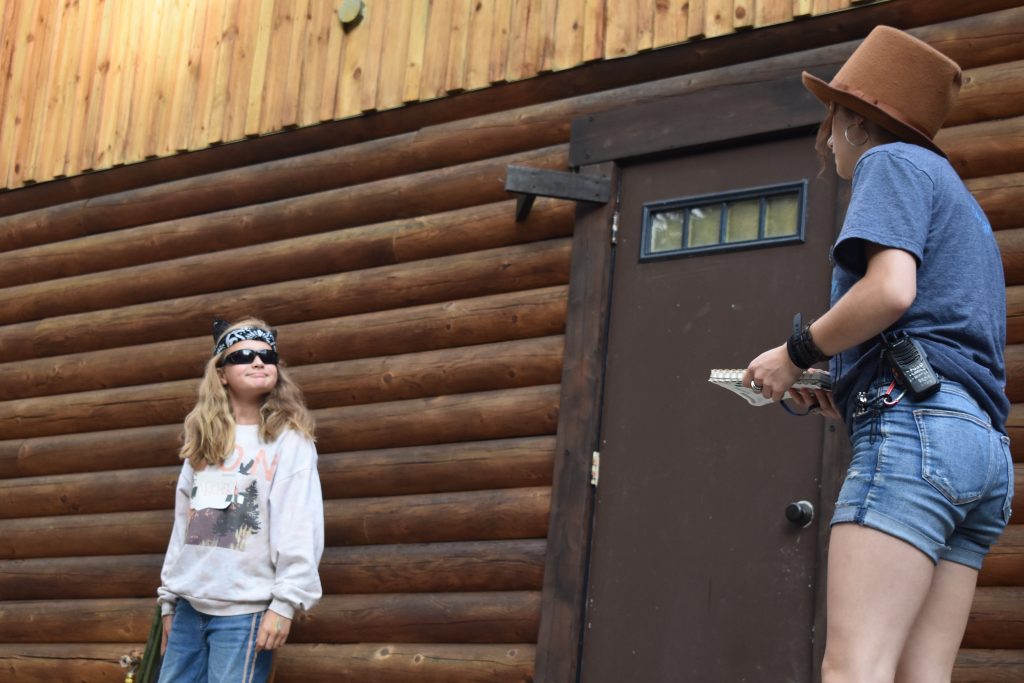 Most allergy problems visits: Support staff (3)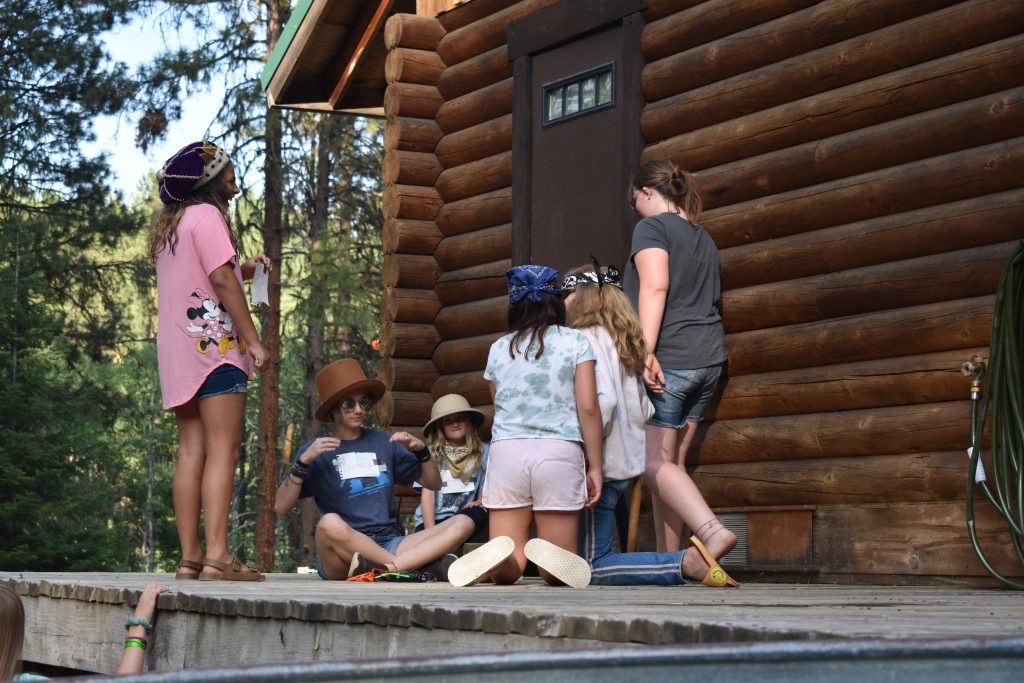 Most eye visits: Robins (3)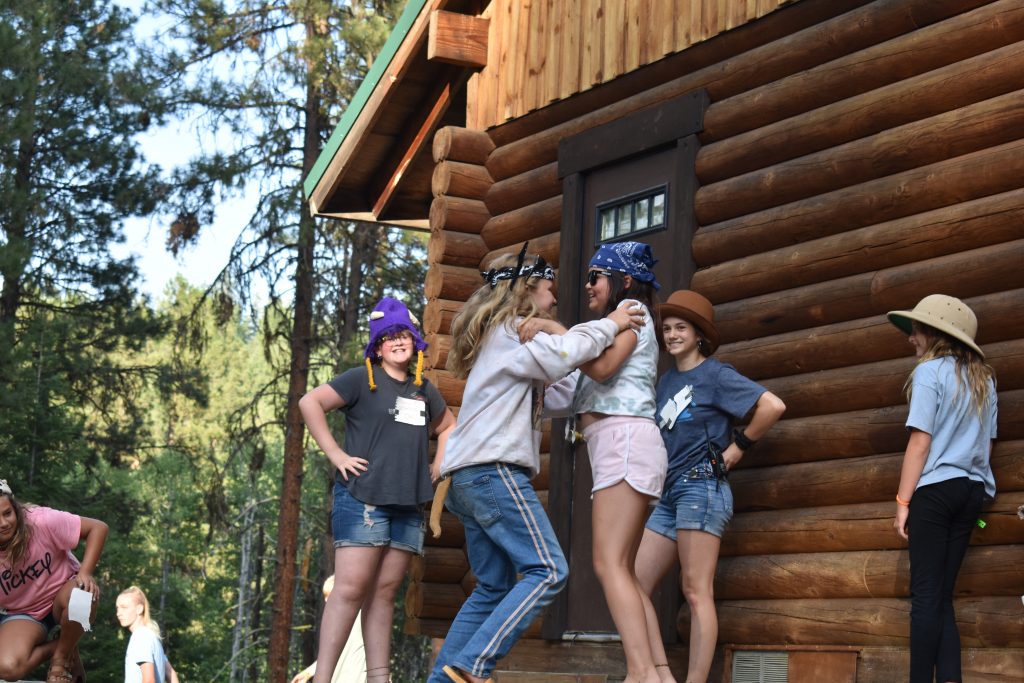 1st visit: Squirrel at 3:25pm Monday
Last visit: Mountain Panther at 12:30pm Saturday
Most serious visit: Robins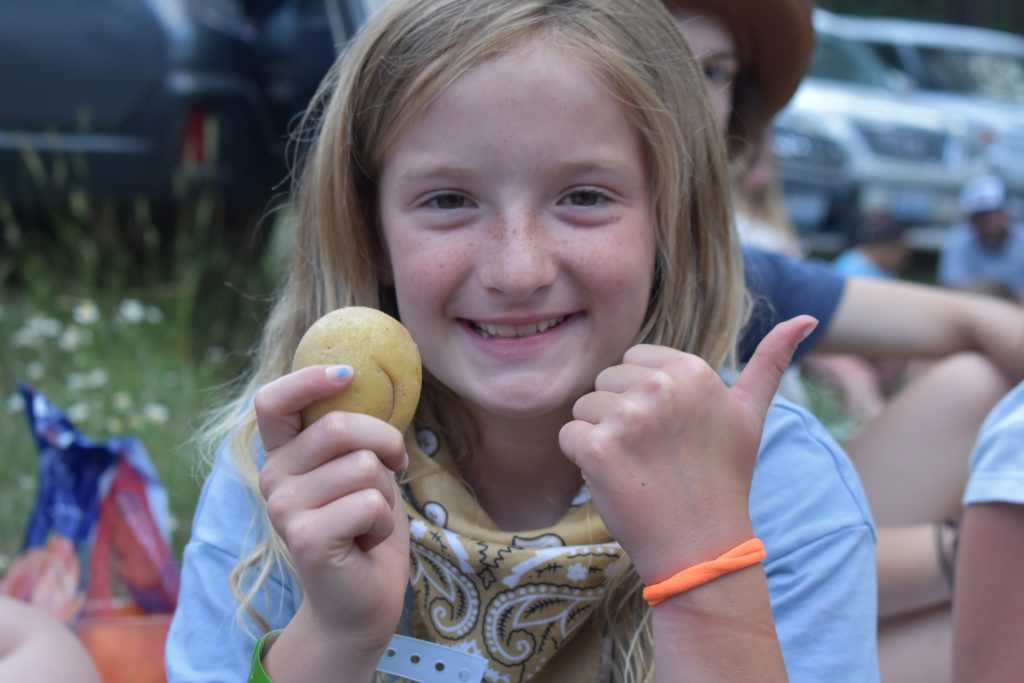 Average visits per camper for the week by cabin:
Most: Robins- 6.55
2nd Eagles- 3.9
3rd Owls- 3.7
4th Squirrel- 3
5th tie Sasquatch and MtP- 2
Fewest tie Bears and Chipmunk- 1.8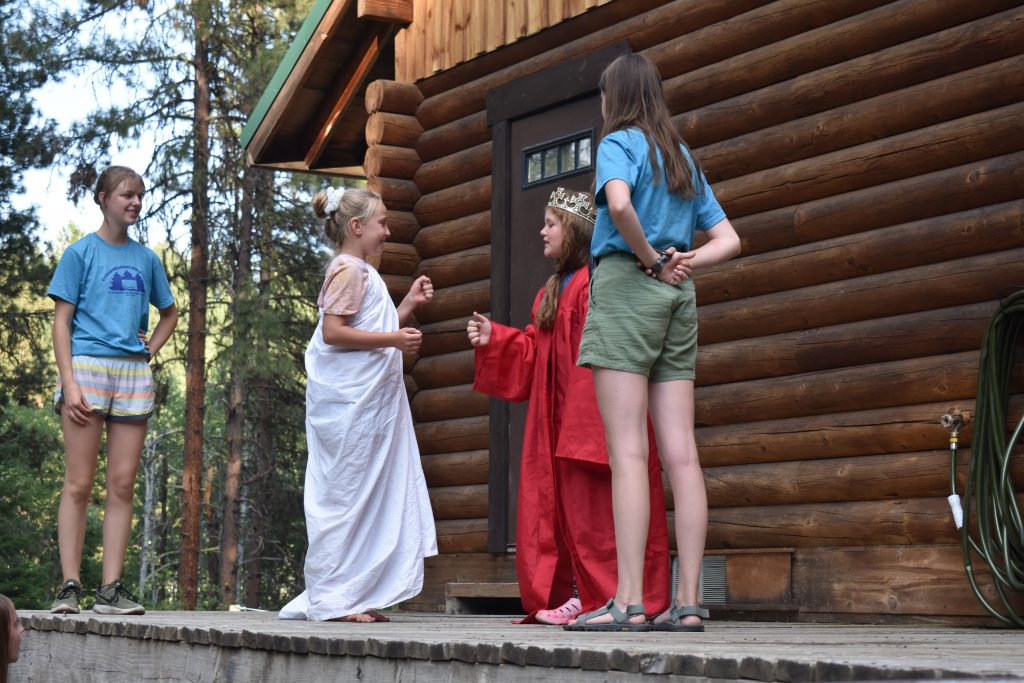 There you have it. The consensus, Junior Campers visit the nurse a lot! Thankfully, those visits did not include anything too exciting like broken bones or a mauling Sasquatch. The camp nurse position is so important because children this age often simply need someone to check in with them. To ask how they are doing. To find out if that stomach ache is from the stack of brownies they ate or from homesickness. Thank you Trauma Trooper for your fine work!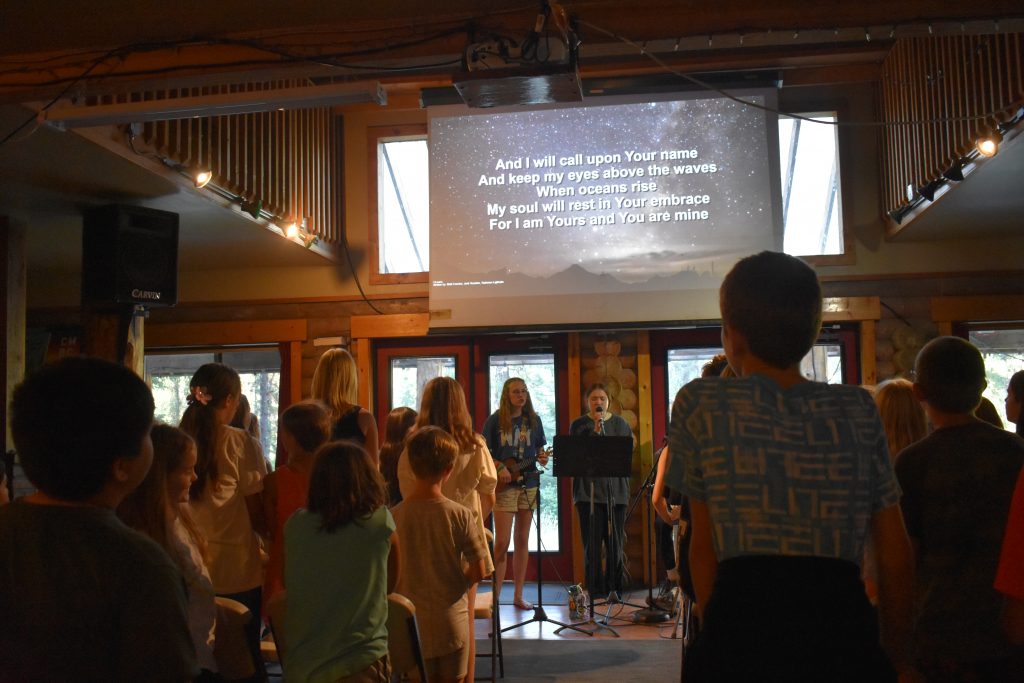 On Wednesday, Squeegy talked about how Peter had a life changing experience on a mountaintop while witnessing Jesus' glory and hearing a message from God.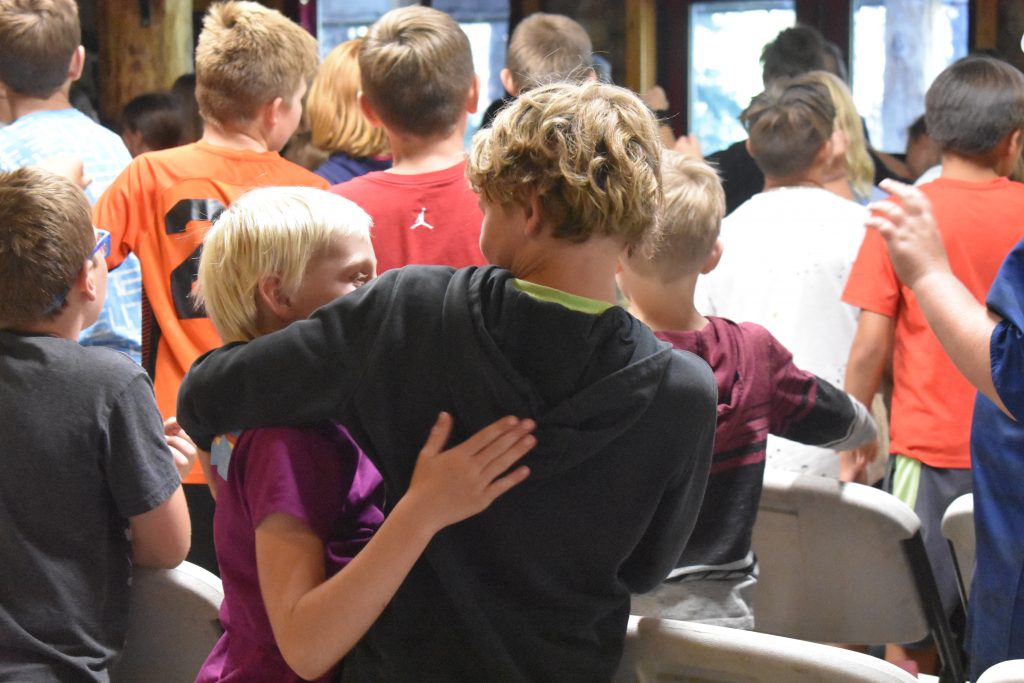 Coincidentally, each Jr. B camper was on a mountain meadow having a unique experience and learning more about God, as well. There is so much beautiful symbolism from the Old Testament about Jesus on top of that mountain, being revealed in glory to the simple men who chose to believe before He was shown to them in His full splendor.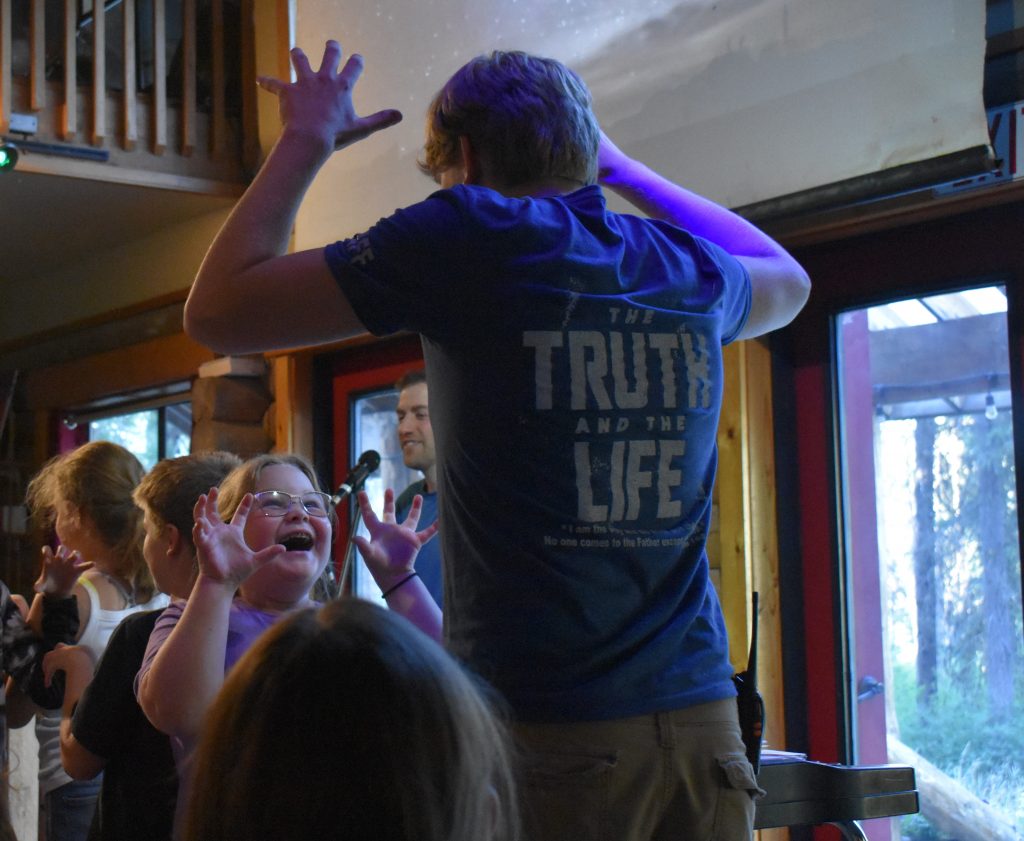 When God gives us a unique moment, an experience in the forest, at camp, at a church service, or just with a good friend … may we grow from that glorious moment into someone who can weather the everyday with new strength because we have indeed seen Him.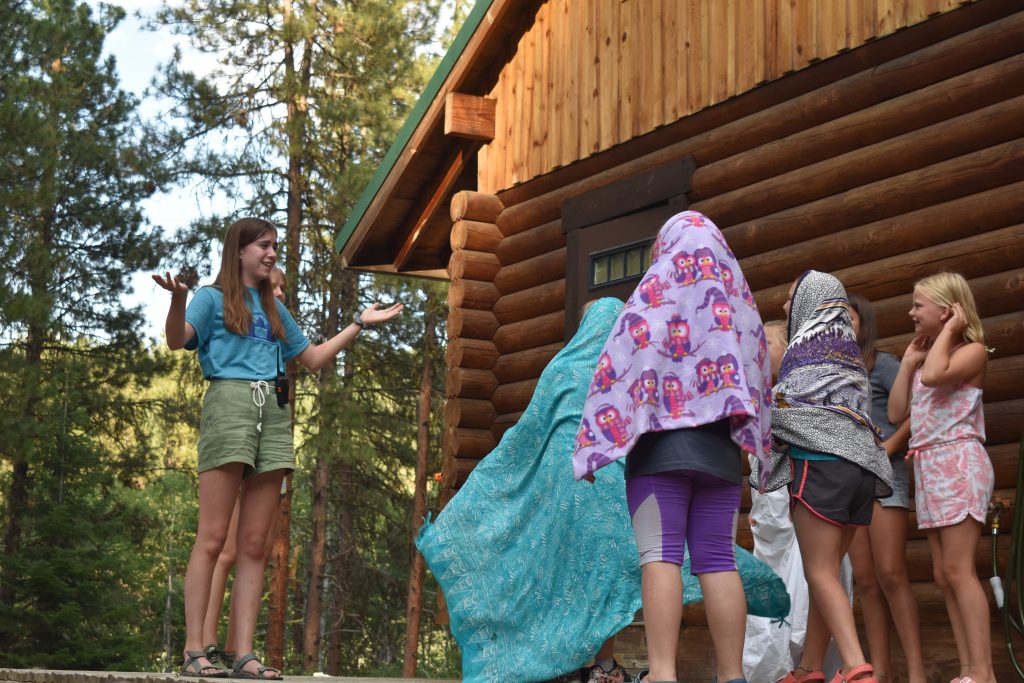 Mark 9:7 – Then a cloud appeared and enveloped them, and a voice came from the cloud: "This is my Son, whom I love. Listen to him!"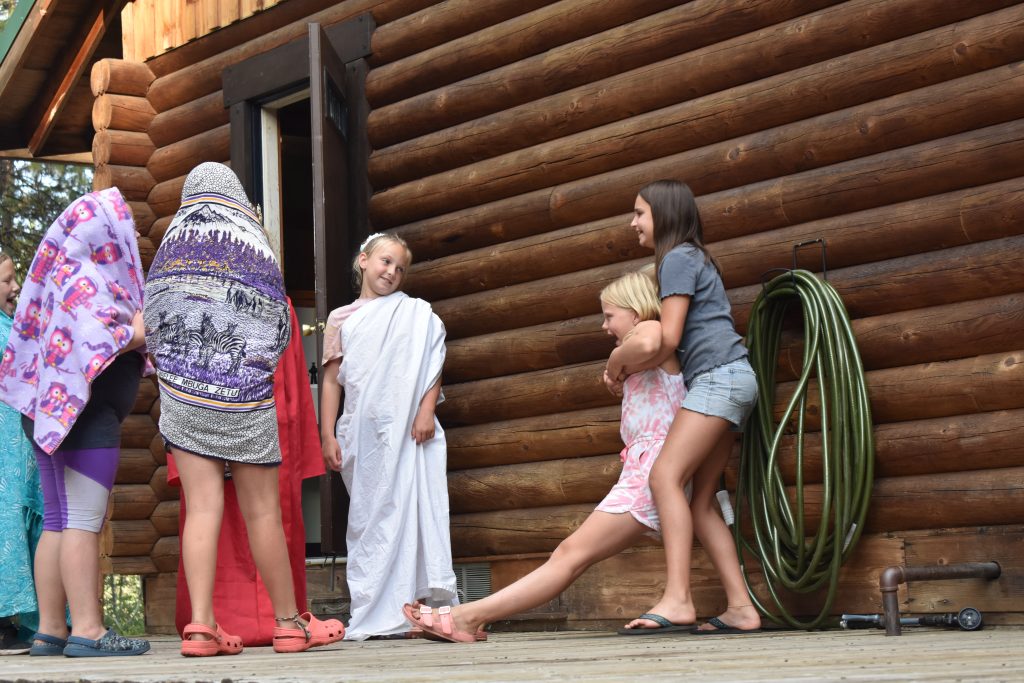 There were so many growing moments for campers this week.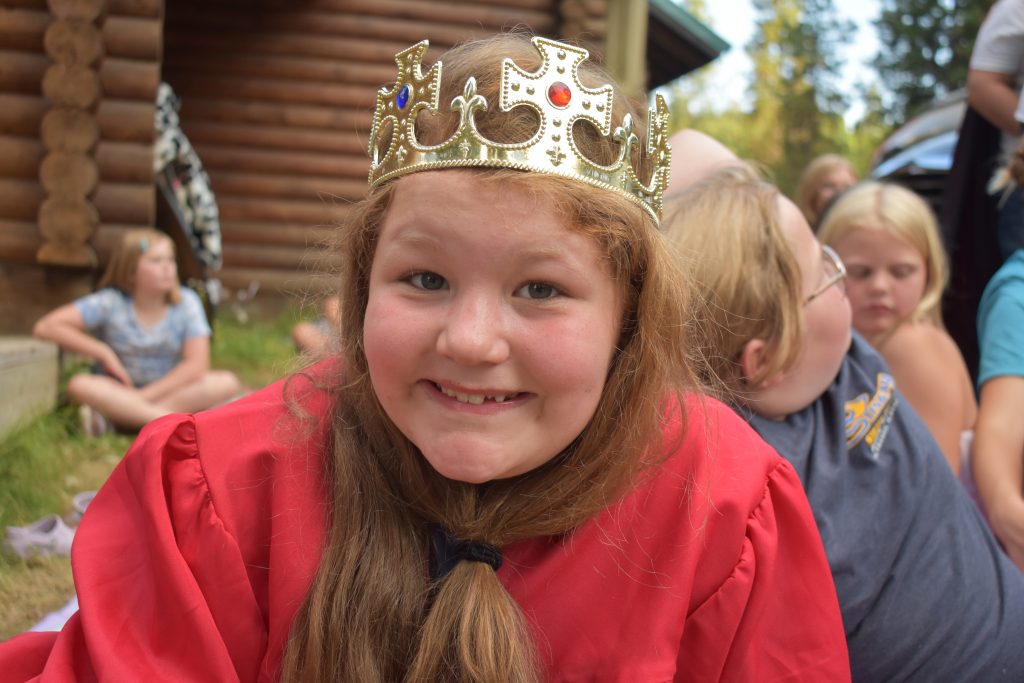 Two of the guy counselors had campers who had a conflict with each other. This disrupted the camp experience for two different cabins and took a lot of patience and loving care to resolve.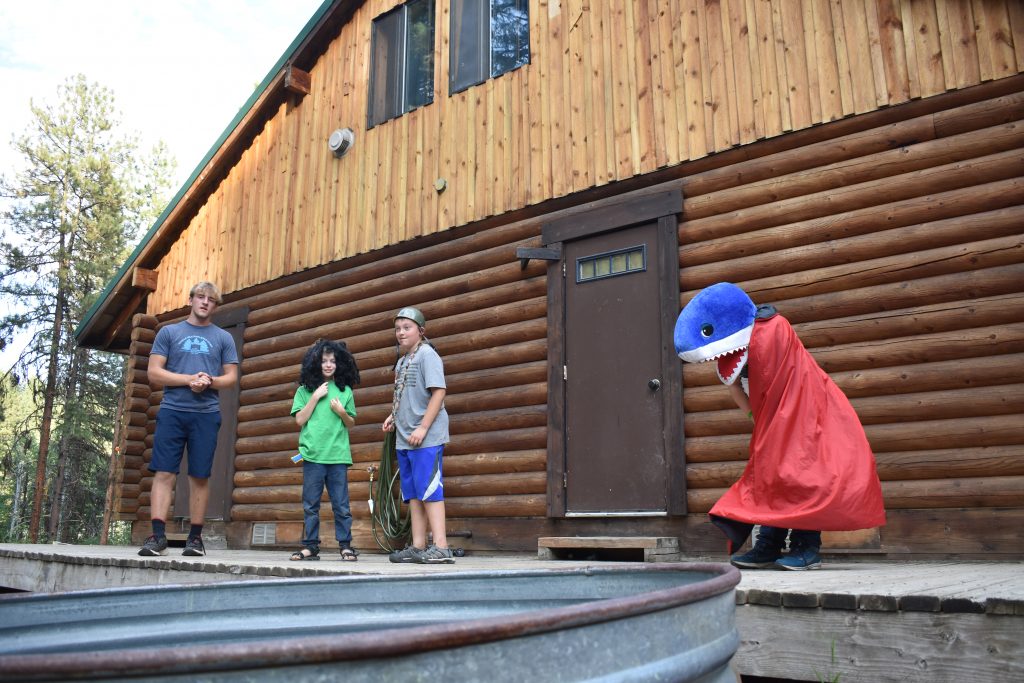 However, at the end of the week, one of these guy counselors told us that the difficult times he had to navigate with those feuding boys brought about one of his favorite moments.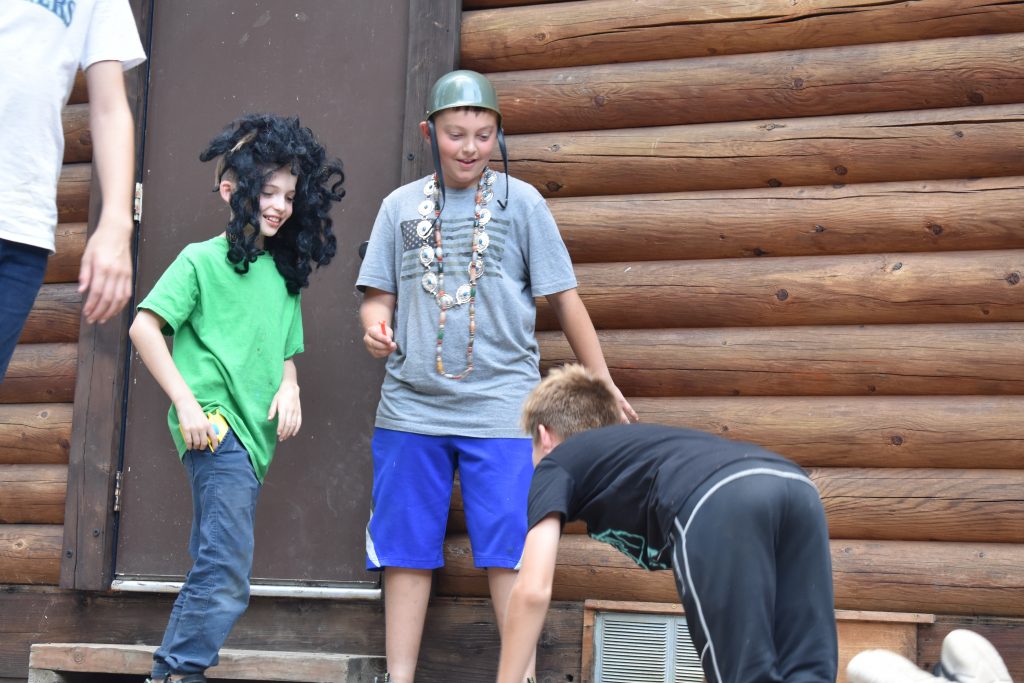 Sitting in the cabin, gathering his boys around him and reading to them out of 1 John.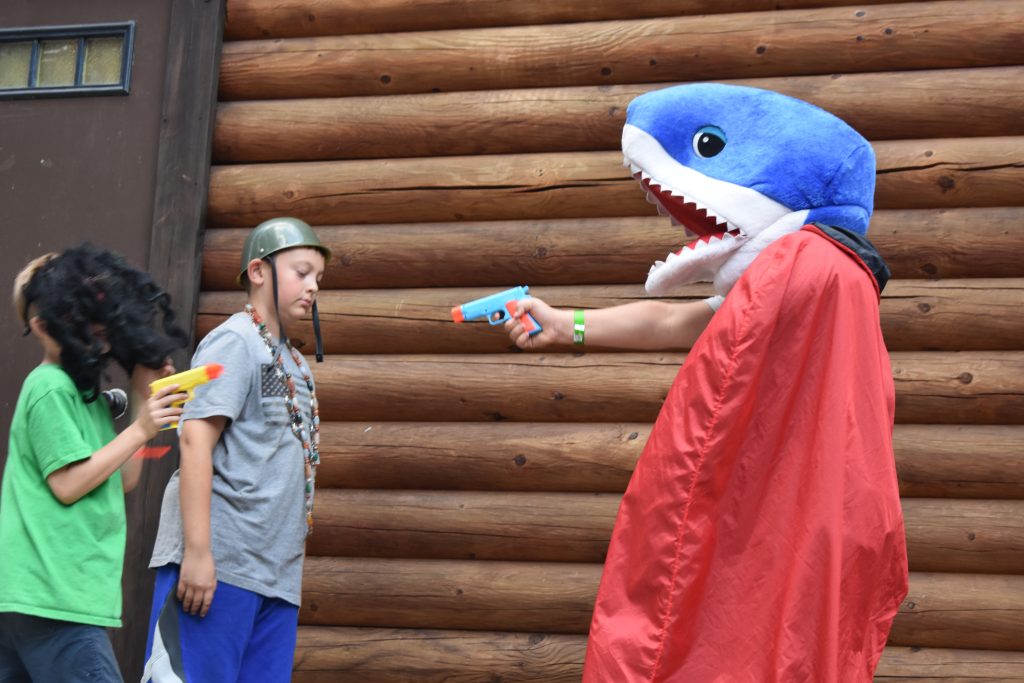 Sometimes a child goes too far, ruins their relationship with their friend or acquaintance, and then doesn't know how to make it right.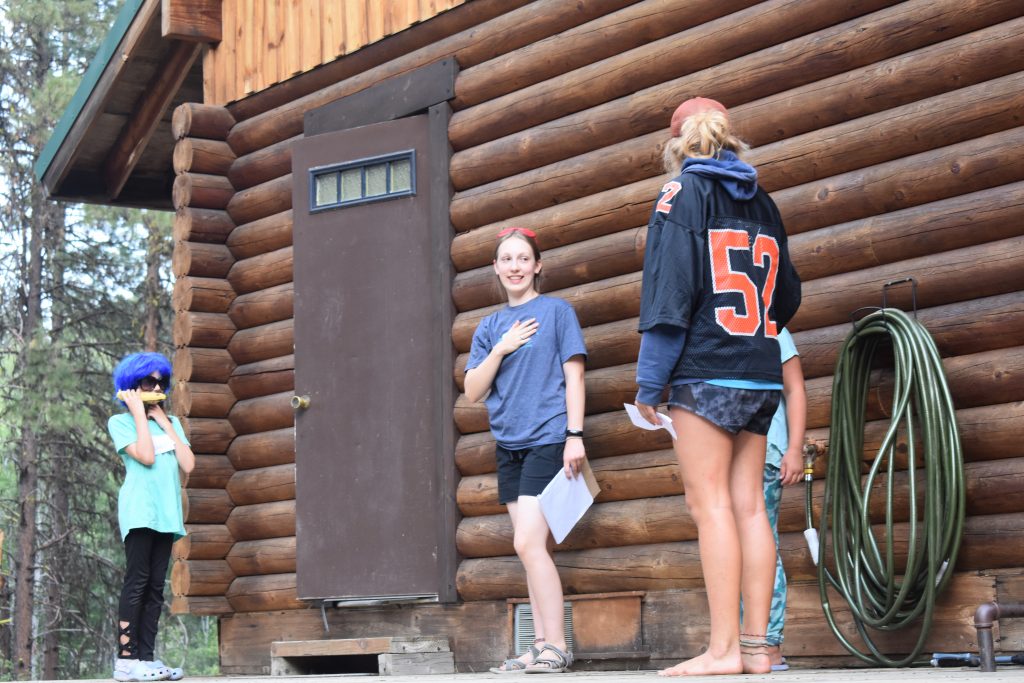 Those boys realized they had someone at their back, cheering them to be better, helping them figure out how to be kind to each other, to be like Jesus to each other.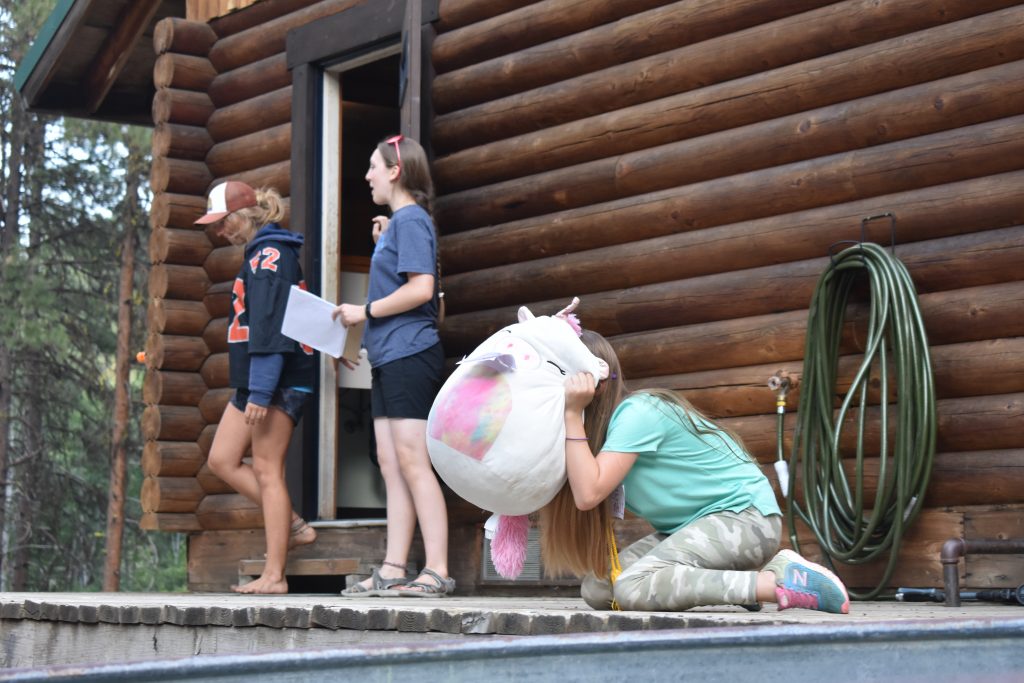 "This is love: not that we loved God, but that he loved us and sent his Son as an atoning sacrifice for our sins. Dear friends, since God so loved us, we also ought to love one another." 1 John 4:10-11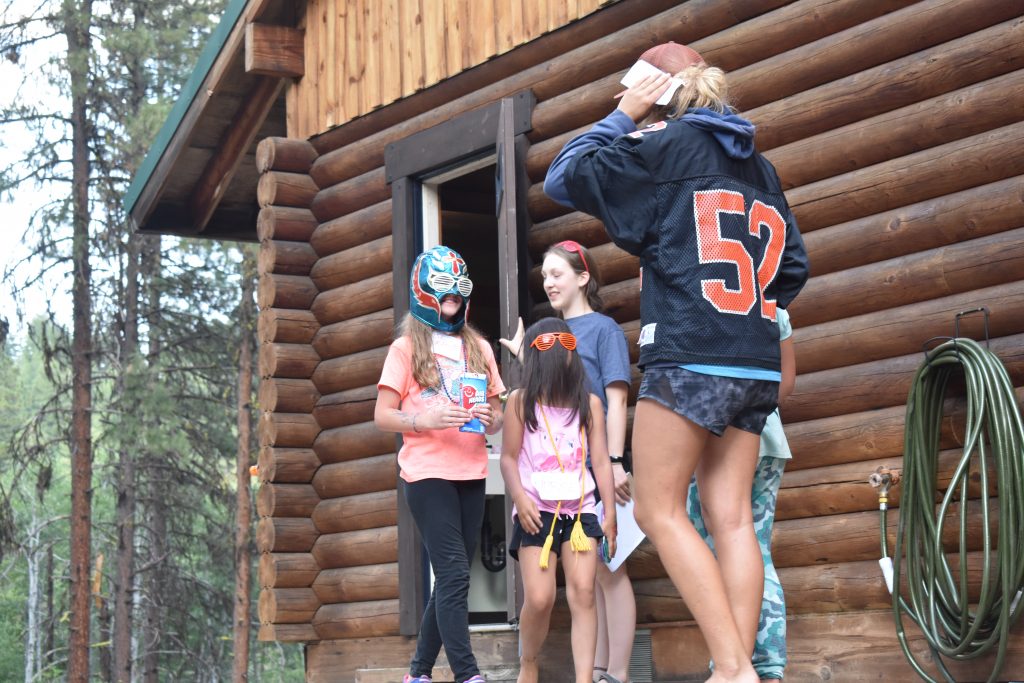 For Thursday's chapel, Squeegy talked about how in his fear and weakness, Peter denied even knowing Christ. However, God is full of love and mercy and is ready to forgive.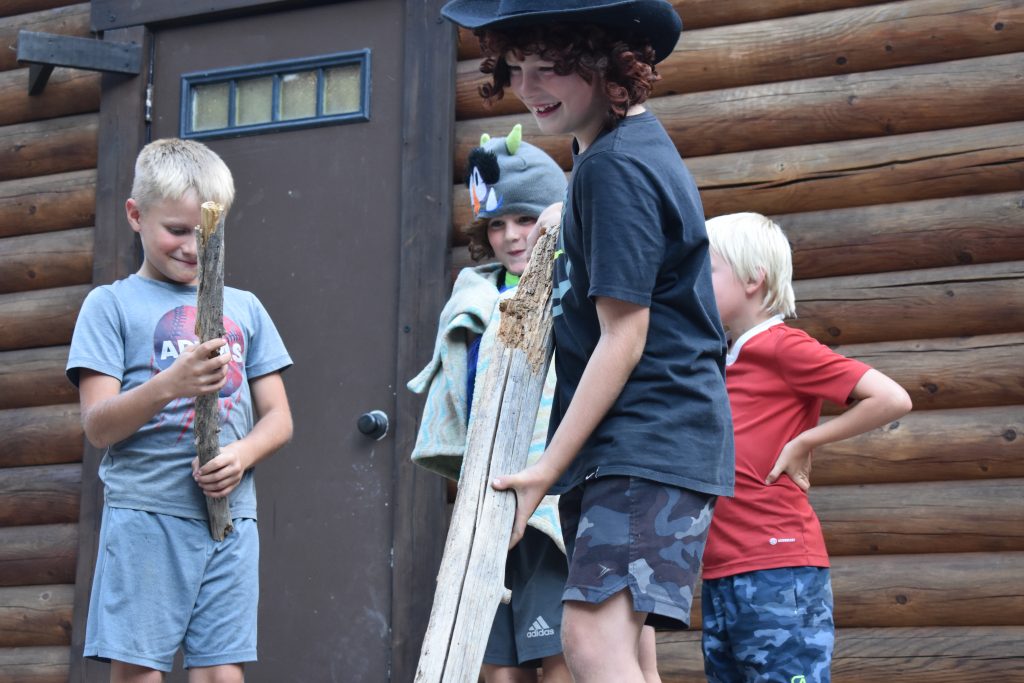 Psalm 103:8 – The LORD is compassionate and gracious, slow to anger, abounding in love.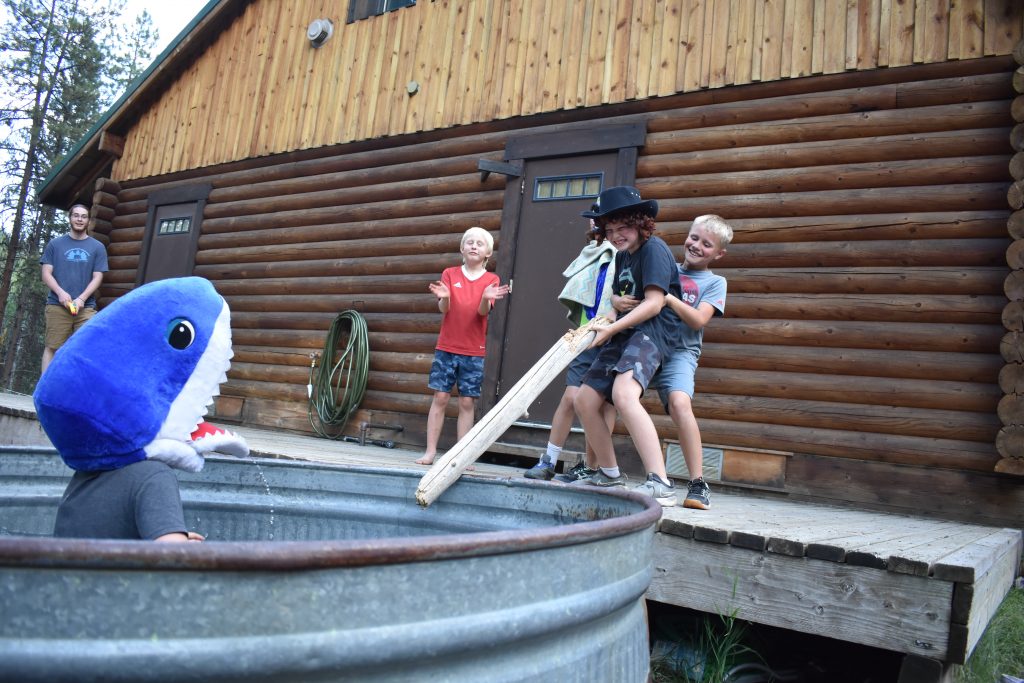 There was a moment around the fire pit in the meadow when a camper came to the end of themselves. Something happened and it was just the final straw. He broke down.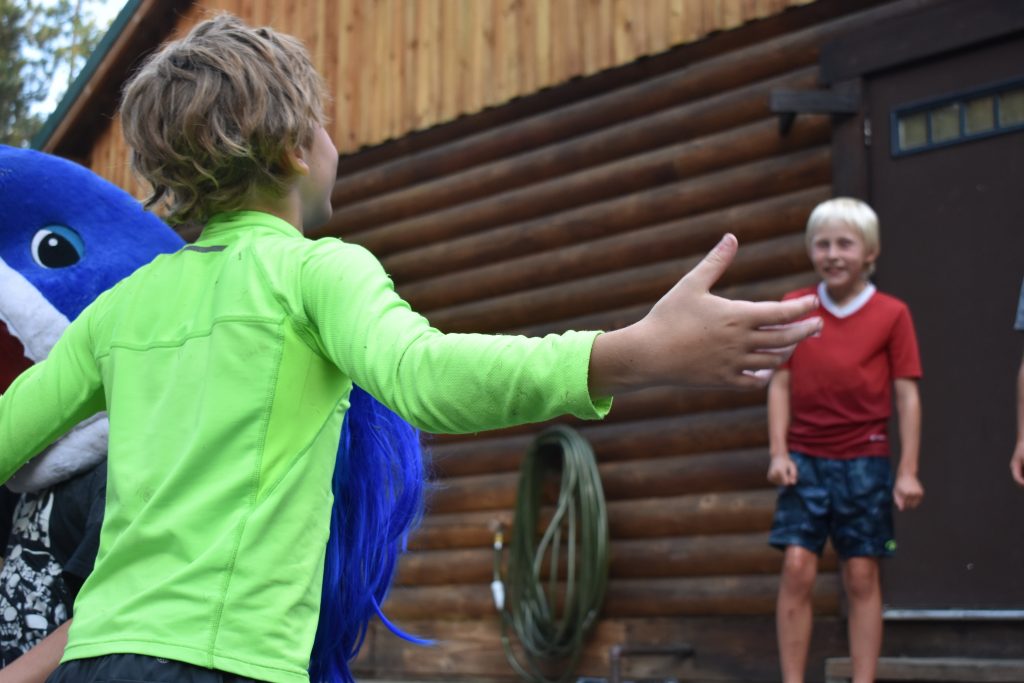 But campers gathered around him. Maybe they hadn't even known him before camp started on Monday, but they sat with him, patted his back, comforted him in his difficult time.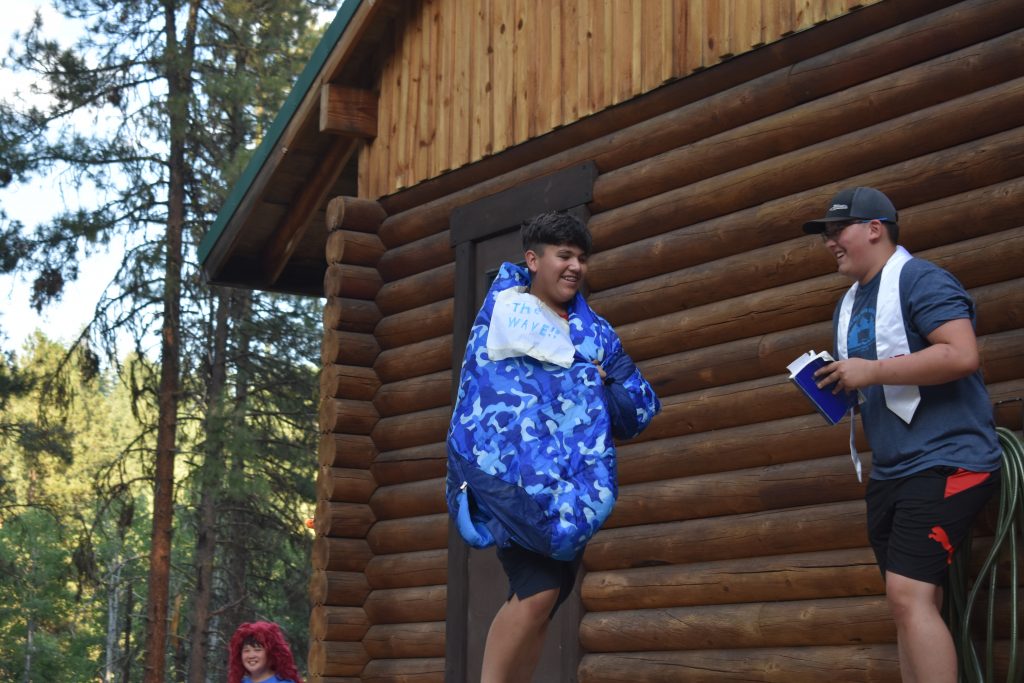 The body of Christ doesn't just look like a group of adults sitting in pews.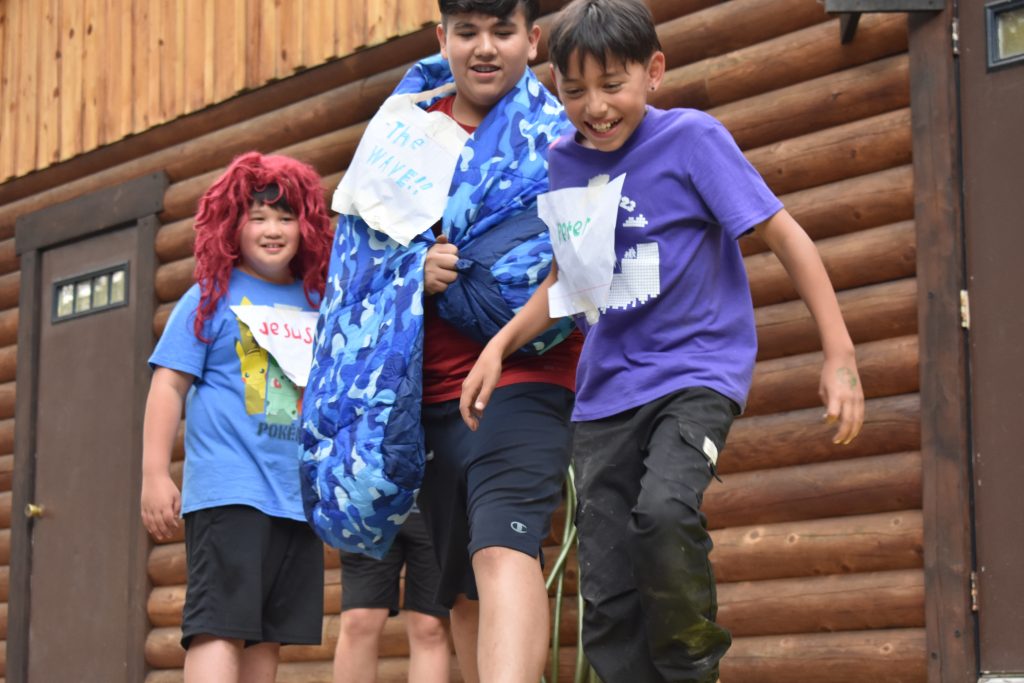 The body of Christ is also a mob of children on wooden benches in a meadow, patting the shoulder of a weeping boy.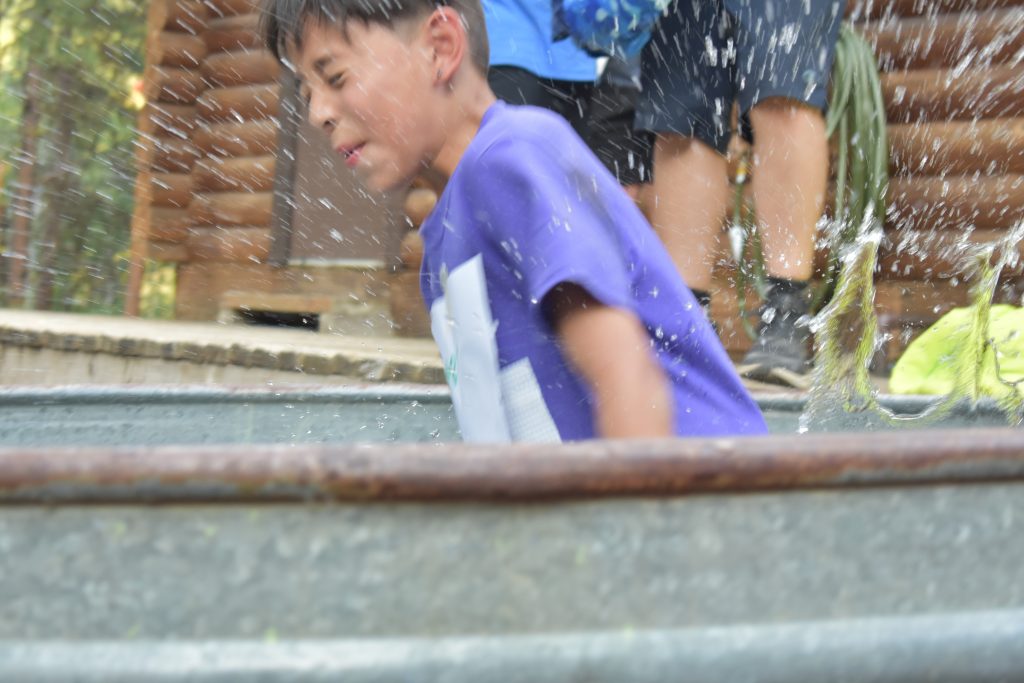 On Friday, Squeegy talked about when Peter hears of Jesus' empty tomb. How he runs to see for himself.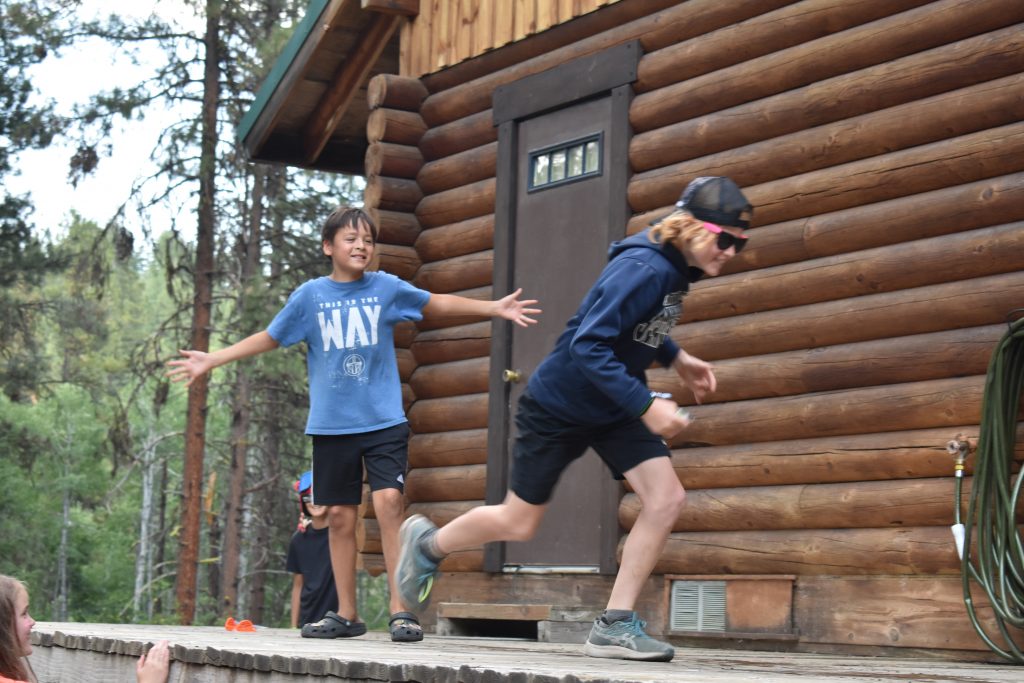 Matthew 13:44 – The kingdom of heaven is like treasure hidden in a field. When a man found it he hid it again, and then in his joy went and sold all he had and bought that field.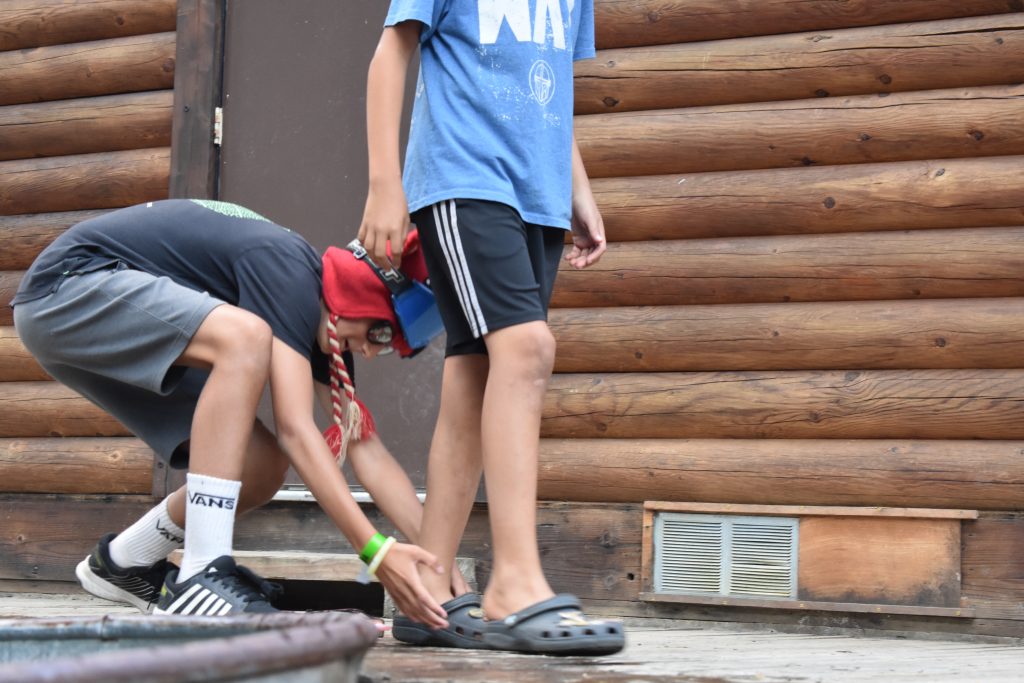 On Saturday, Squeegy's chapel session was about when Jesus forgave Peter's denial and reaffirms His calling for Peter, asking Him to lead.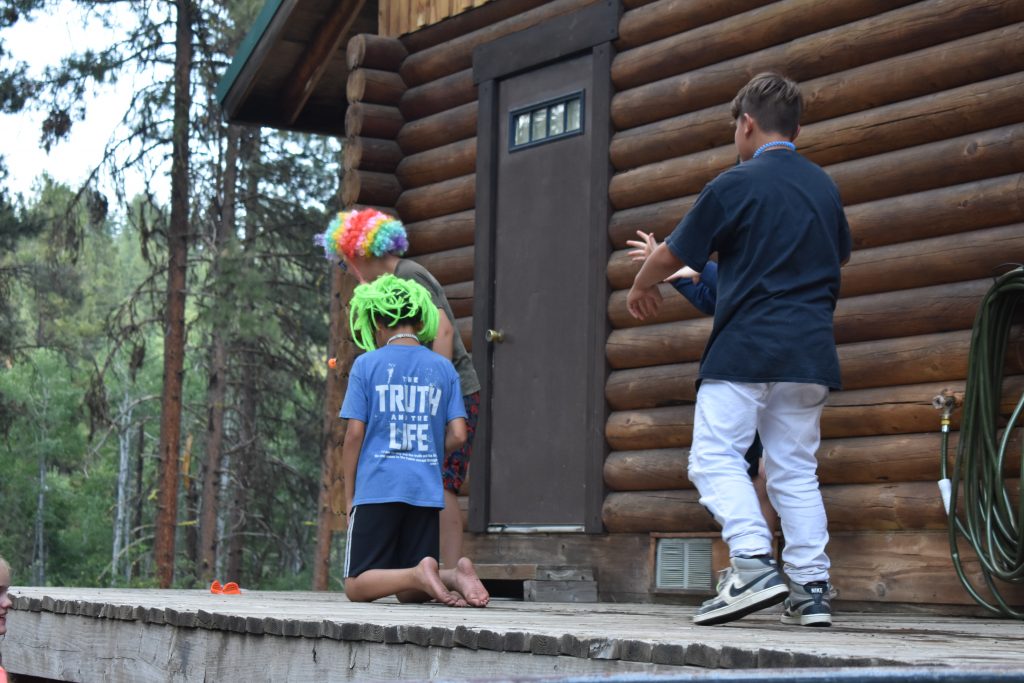 The message of forgiveness and calling was so important this week. It is hard to learn to live well with others in a way that honors Christ. As campers went through the process of learning how to do this, the reminder that even Jesus' disciple Peter had to fail and then find the courage to ask his Lord's forgiveness and the strength to try again was just the right Bible story to study. The Lord is gracious, taking us right where we are at and teaching us His ways.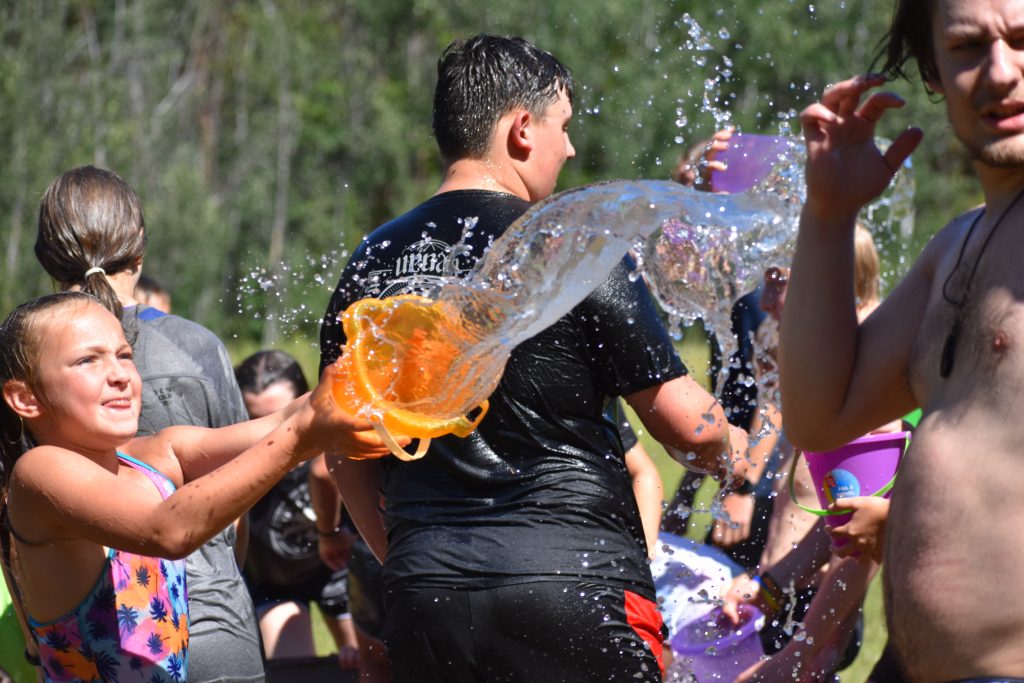 John 21: 17b – Jesus asked him the third time, "Do you love me?" He said, "Lord, you know all things; you know that I love you." Jesus said, "Feed my sheep."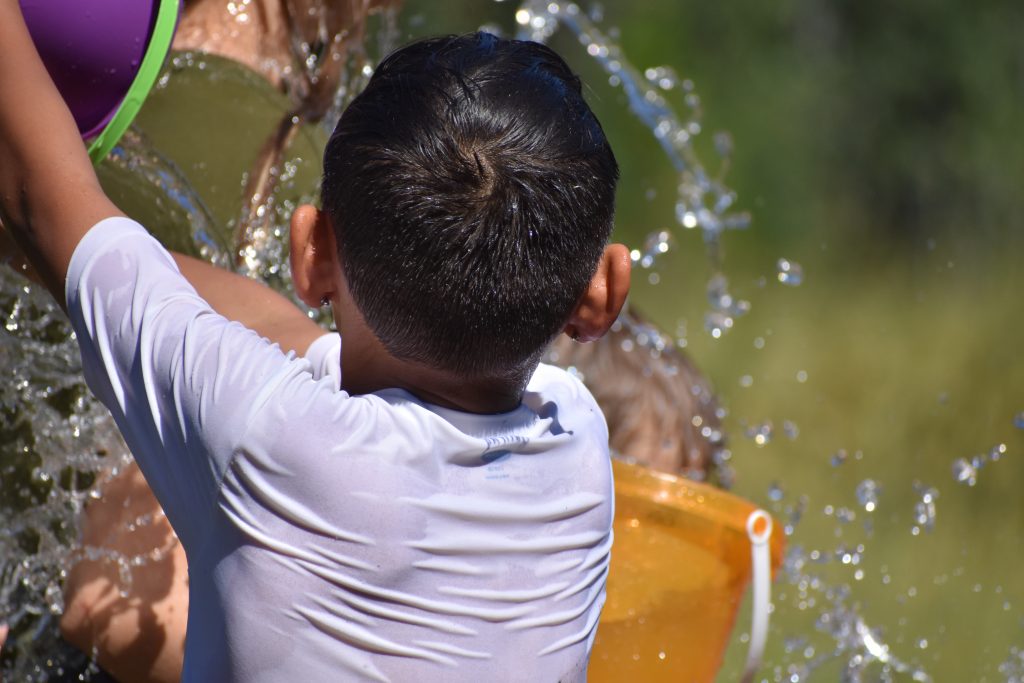 One of Meteor Knight's campers told him that he really wanted to have time to talk. Though the week was incredibly busy, Meteor Knight found a quiet moment for him.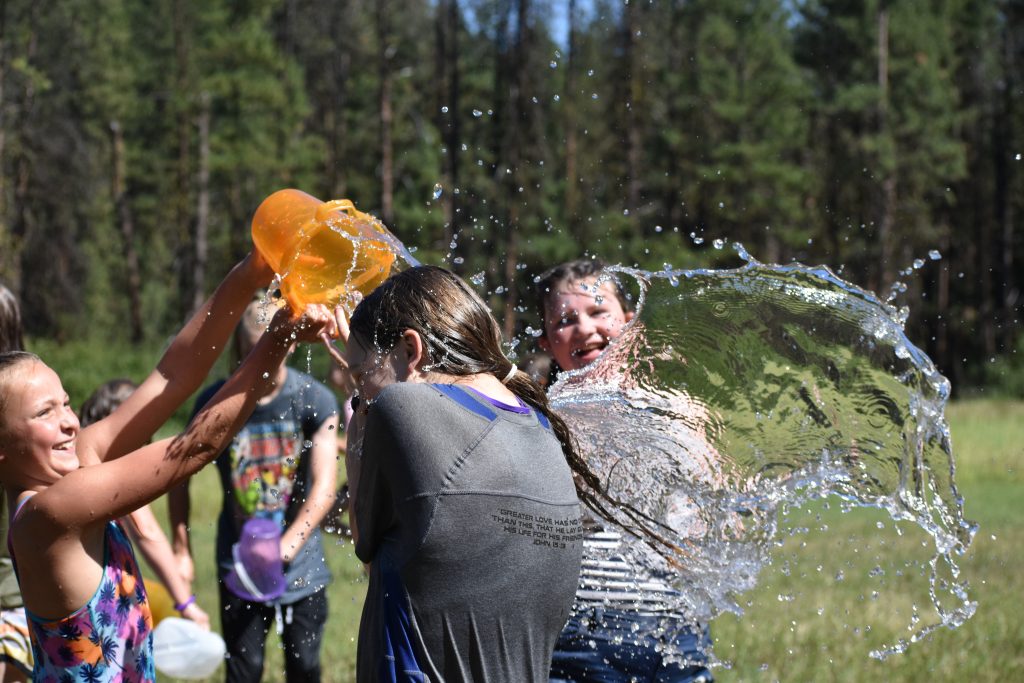 This camper was eager to tell his story. How he was in the foster system and it was incredibly difficult. How he finally landed with a loving family and now feels safe.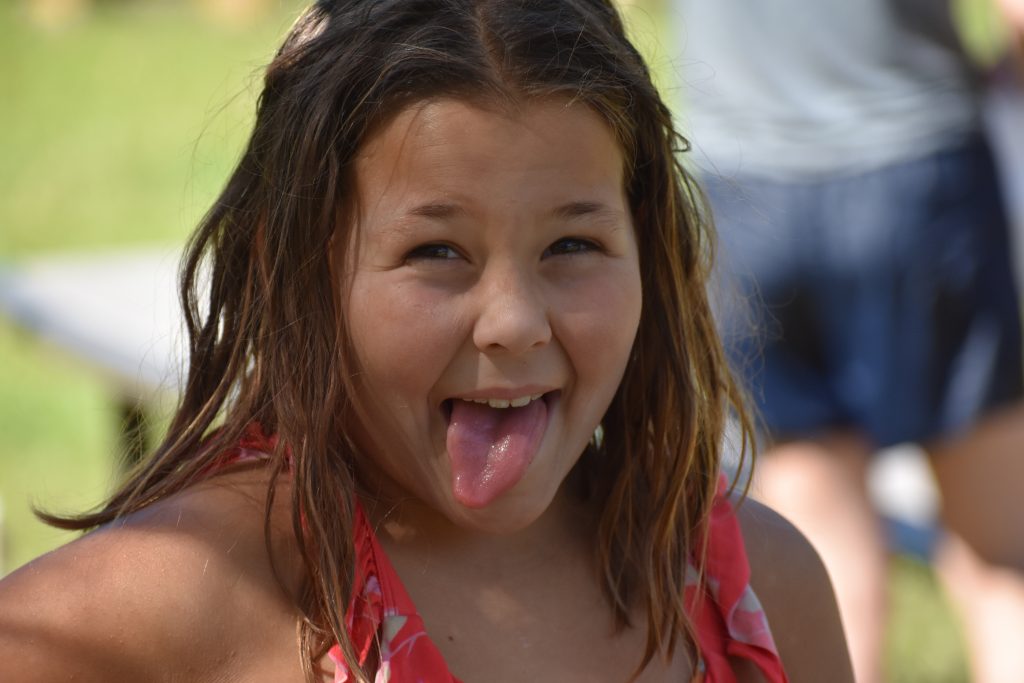 He hadn't wanted to come to camp at all, but his foster dad had been doing maintenance at a lady's building and she'd talked and talked about Camas. She had convinced him to send his kids and so this camper and his foster brother came to camp.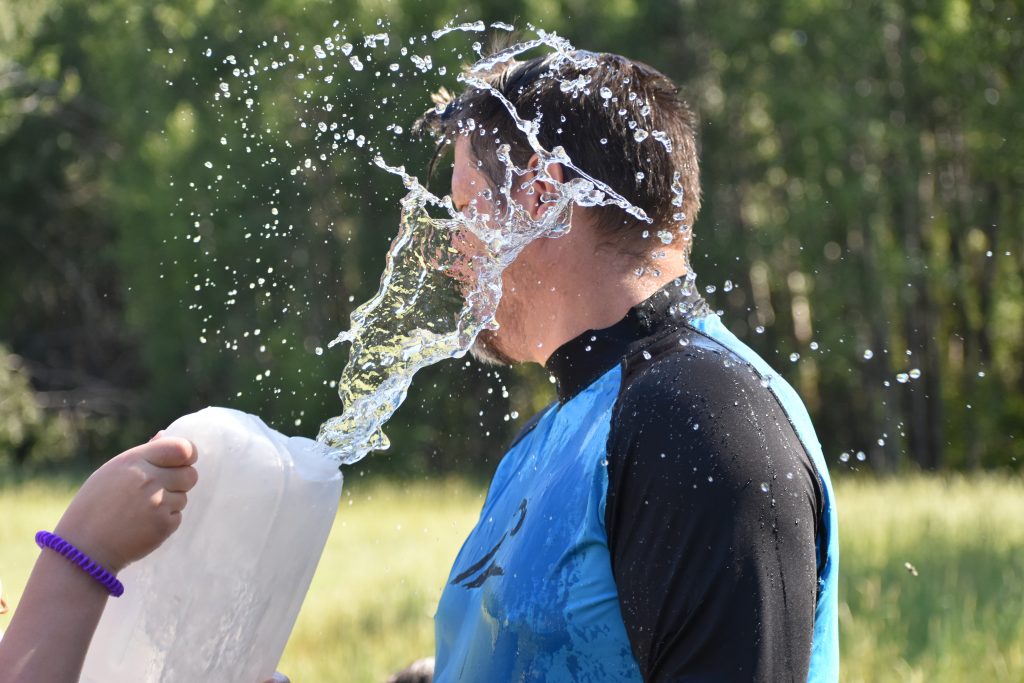 This camper was really struggling to find the verses of the day in his Bible, but Meteor Knight helped him out all week. This camper said that he really enjoyed camp and that it brought him "a whole bunch closer to God." He hadn't even wanted to come this week and now he couldn't wait to come back.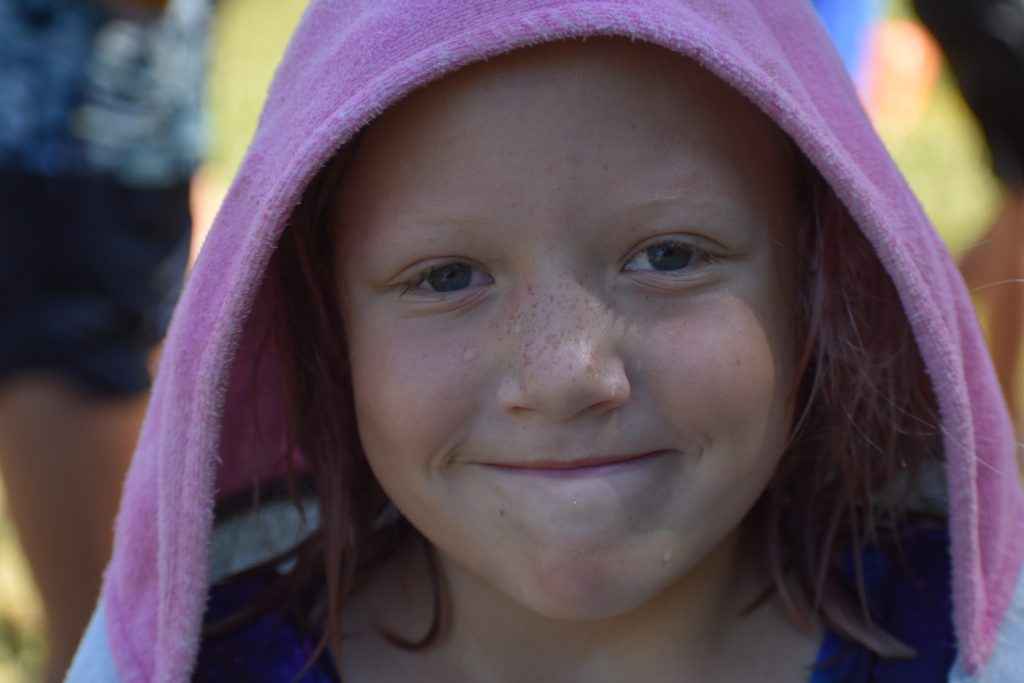 Small steps of faithfulness, offered up to our Lord. A faithful young counselor inspires his sister and his grandmother to invest in camp. Grandma meets a family with kids and encourages them to take a brave step and send their little ones up into the forest for a week of adventures and Bible learning. A child finds encouragement and hope after the incredible difficulty he's faced in his short life. God is able to do so much with the little bit that we have to give. Miracle after miracle after miracle.
Luke 18:27: "The things which are impossible with men are possible with God."