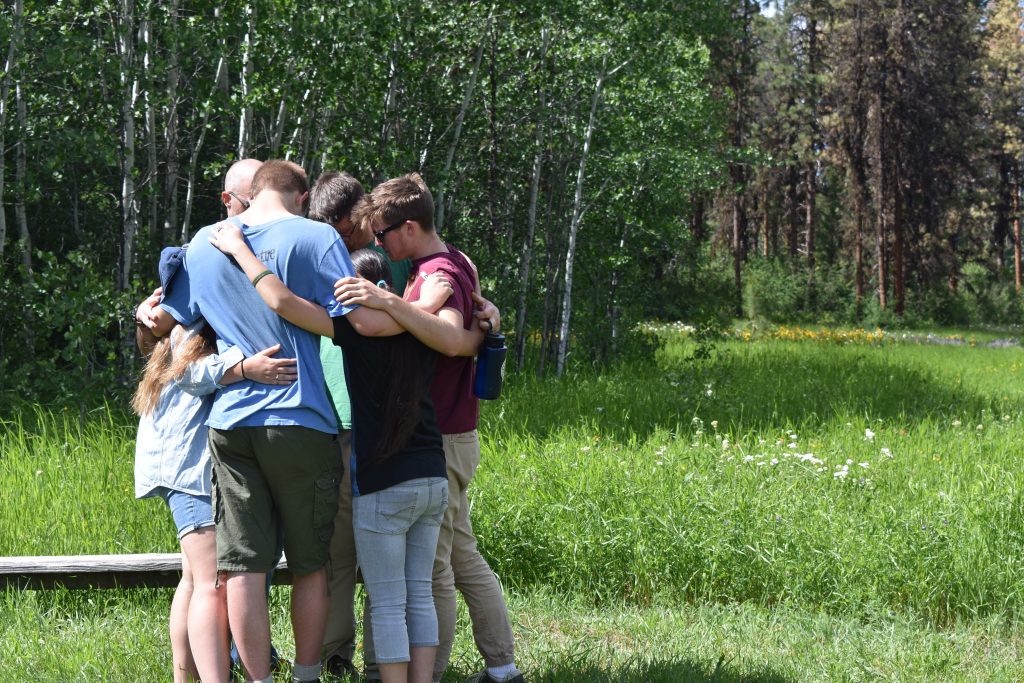 Here at camp, we just completed six days of intense training for this year's summer staff. Much prayer and consideration goes into choosing our staff and when school finally lets out, we have the honor of training them for a summer of service.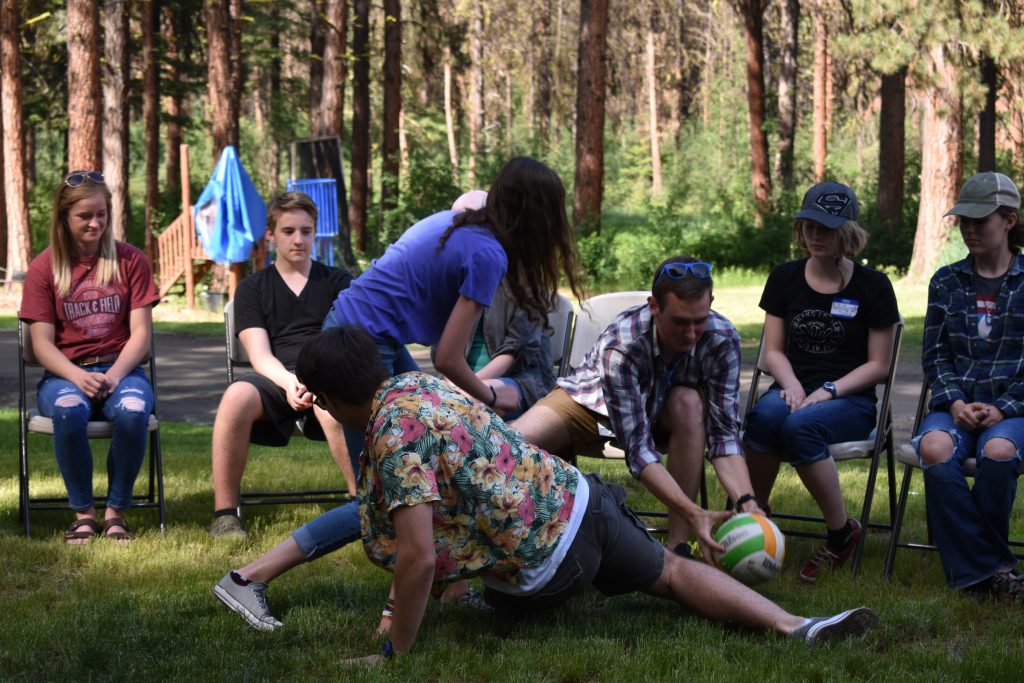 So here are our staff on the first day of training!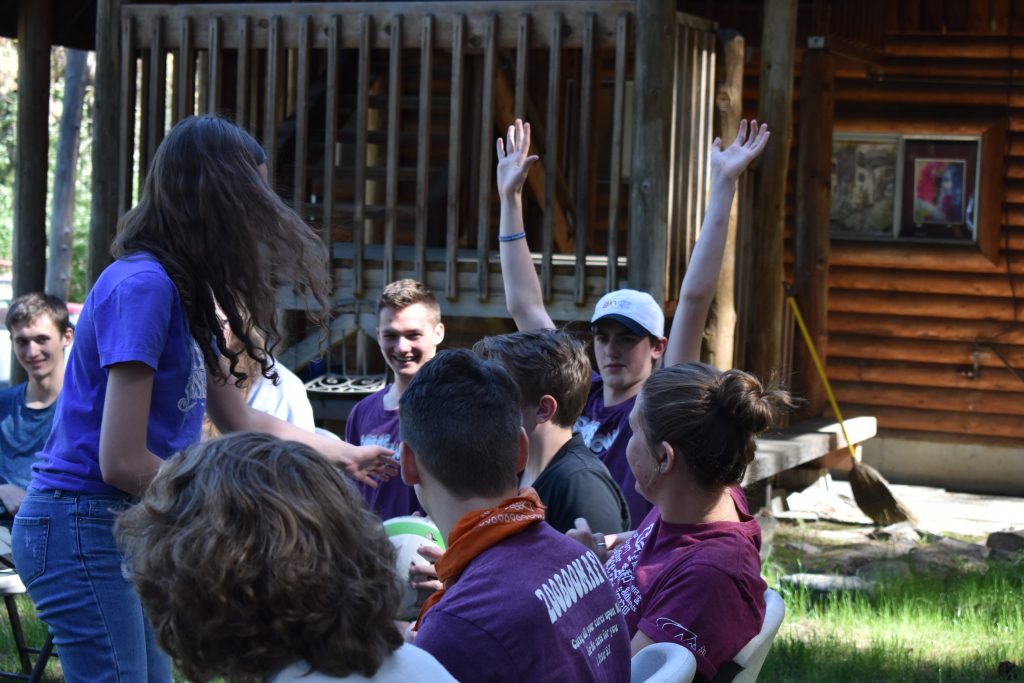 "Wait a minute, Boo Boo?" You might ask. "That looks suspiciously like fun!"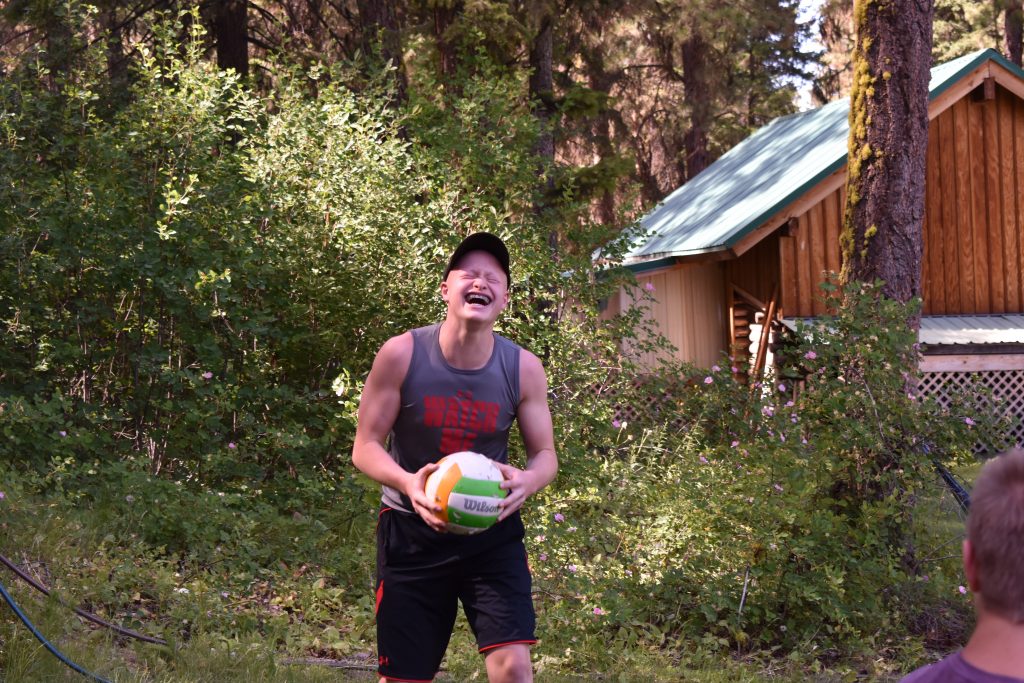 Hmmm … yes indeed. It does look like they are having fun. That is not, in fact, accidental.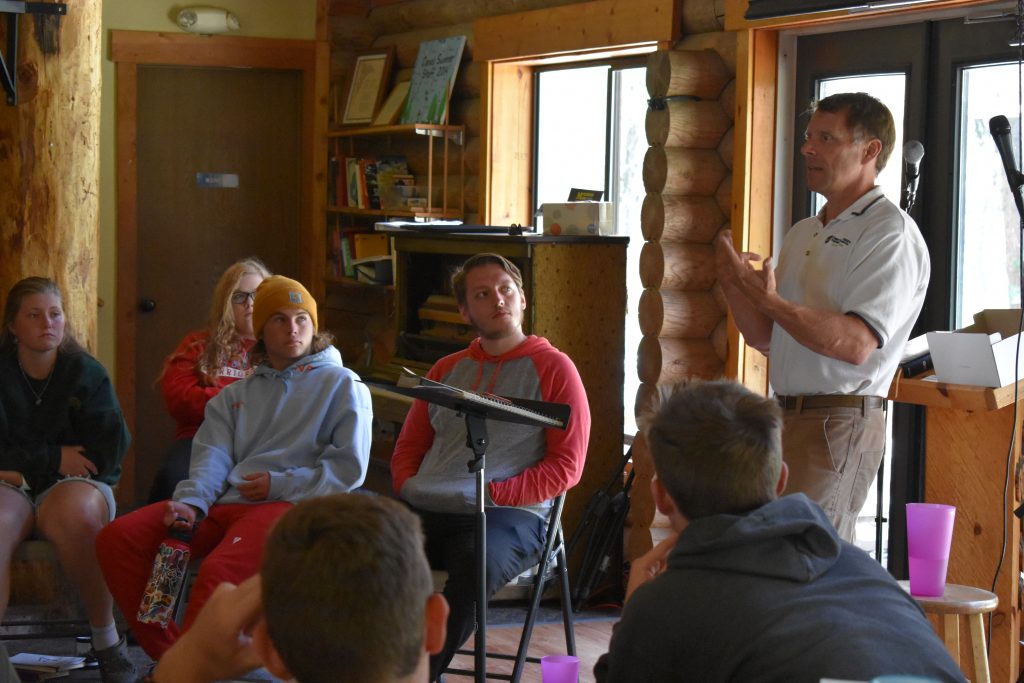 The staff actually spend a great deal of time sitting in the lodge listening to teaching sessions. They have sessions with Pastor John about counselling issues.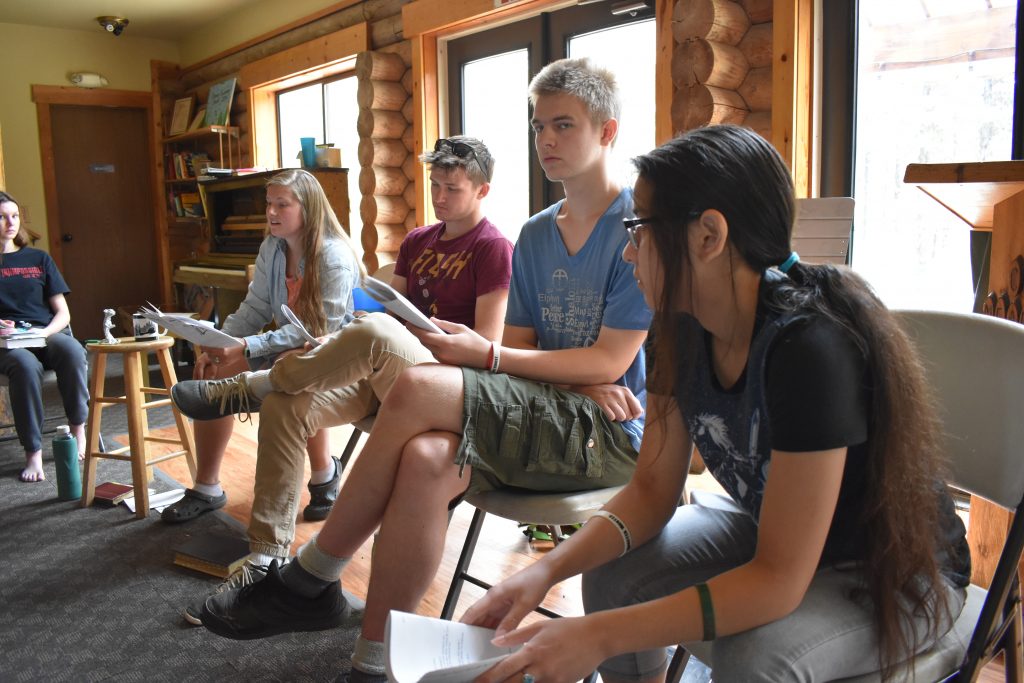 They have sessions with our four interns about the daily camp schedule, cabin management, different camper personalities, and camp procedures. They have sessions with other guest speakers whom I failed to photograph.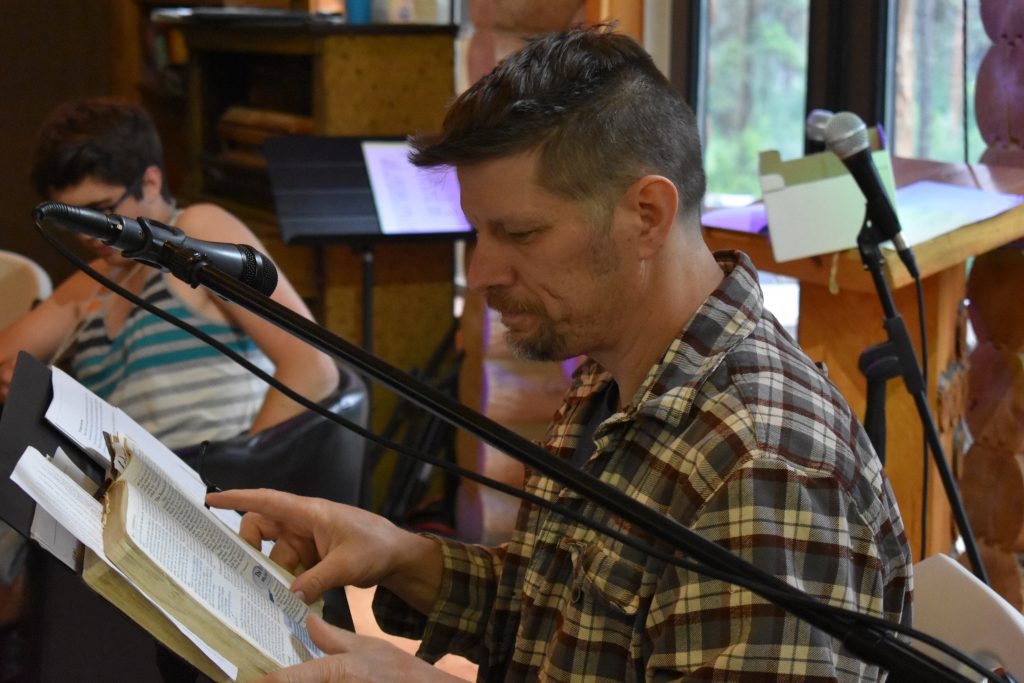 Then they have many, many, many sessions listening to Scruffy. Here he is talking about how to share the gospel with kids.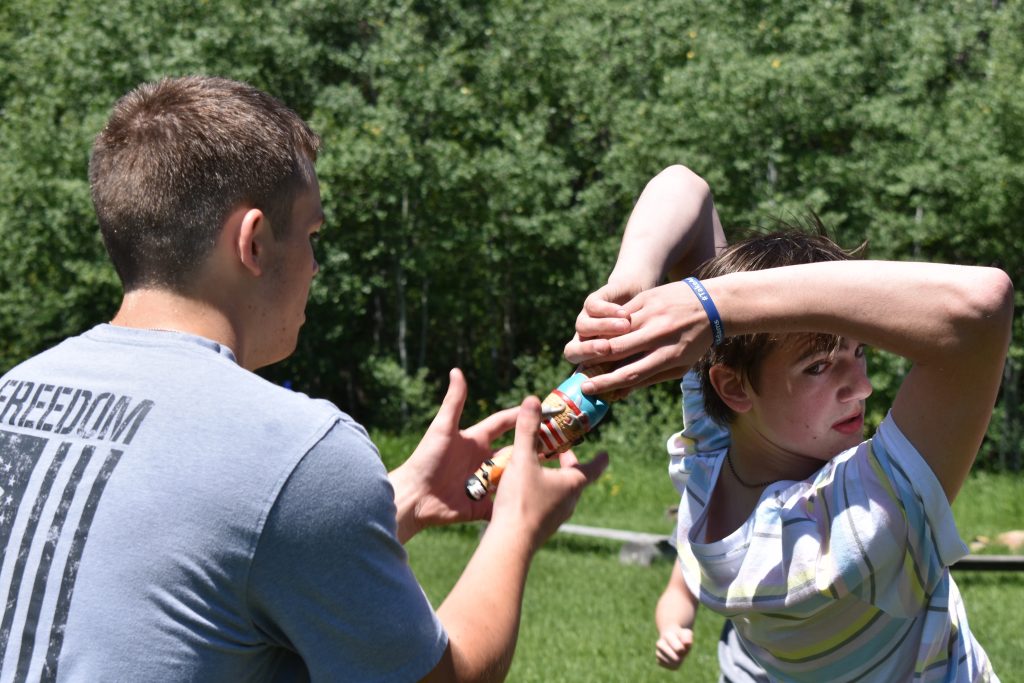 But lectures are incredibly boring to take photos of and we don't actually want our counselors lecturing campers. So, not only do they need a break to get up and move around after sitting so long, they also need to hone their skills at vital camp activities like Chuck-the-Chicken, Archery Tag, Paintball, and Capture the Flag.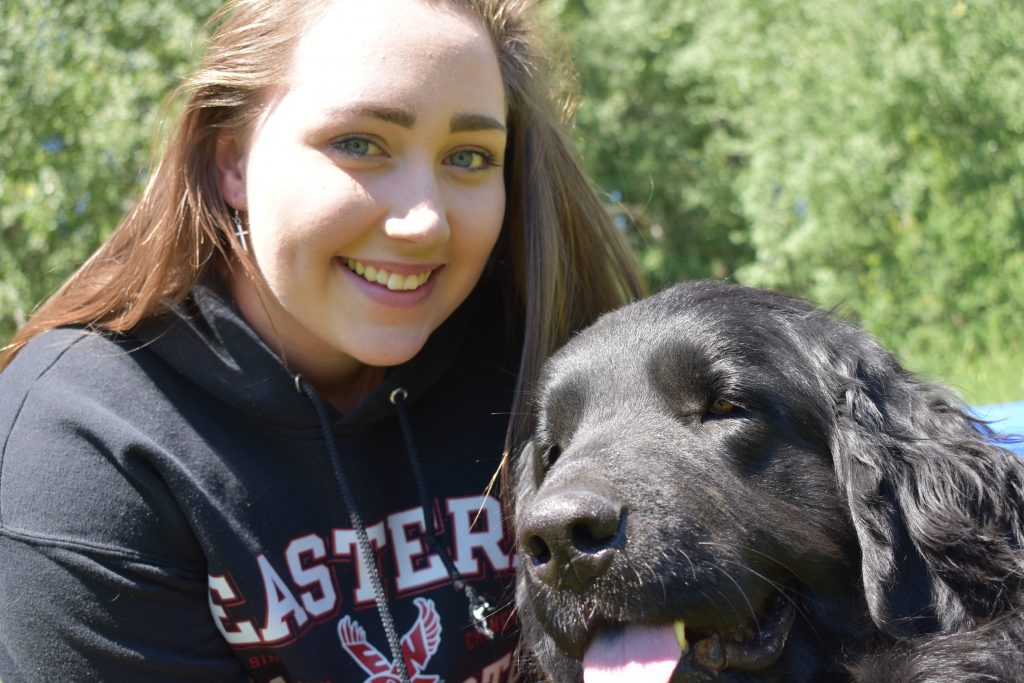 Princess Leia Freyja had to share her squeaky chicken with the counselors so they could practice this game. She does indeed love all campers, so she was willing to sacrifice, but was pleased to get it back.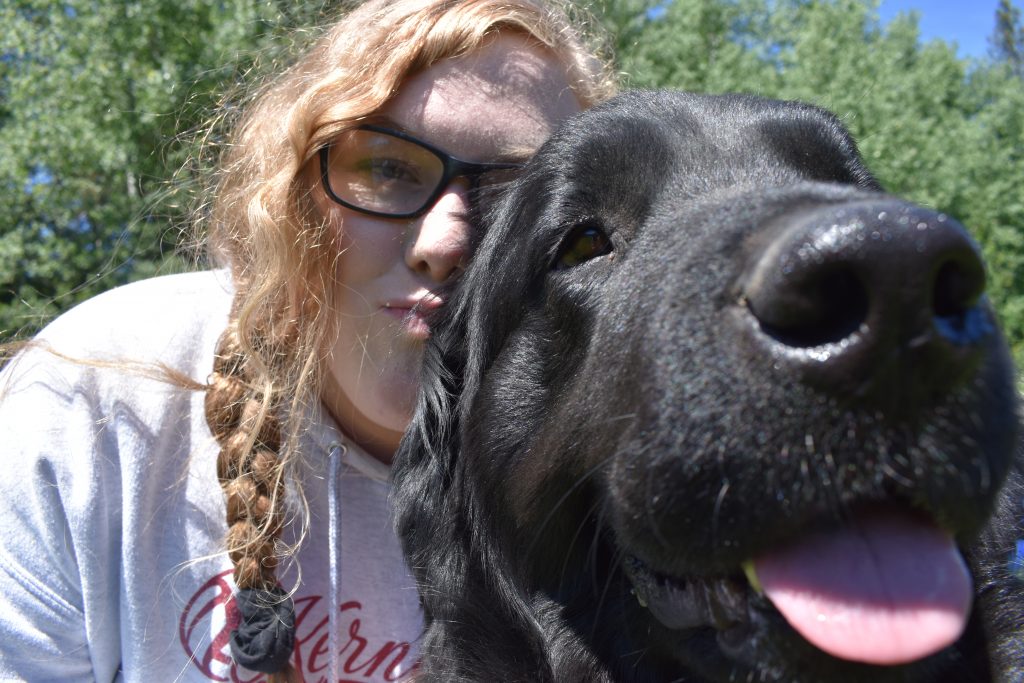 While she waited, The Princess enjoyed one of her favorite pastimes. Taking goofy pictures with staff!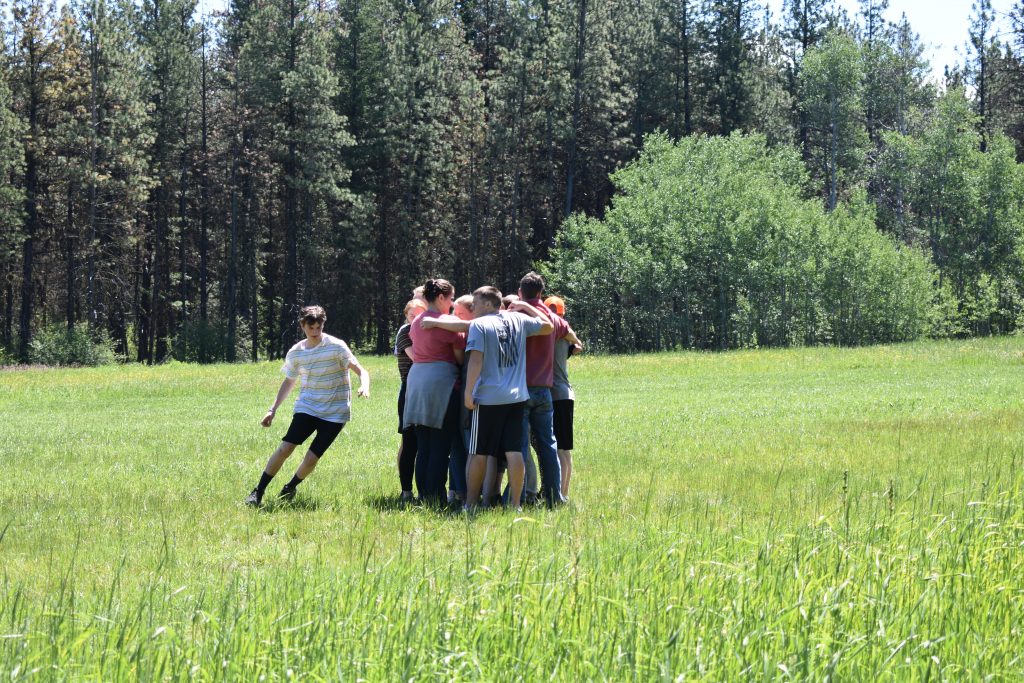 Not only did Princess Leia Freyja's sacrifice allow the counselors to practice running in circles,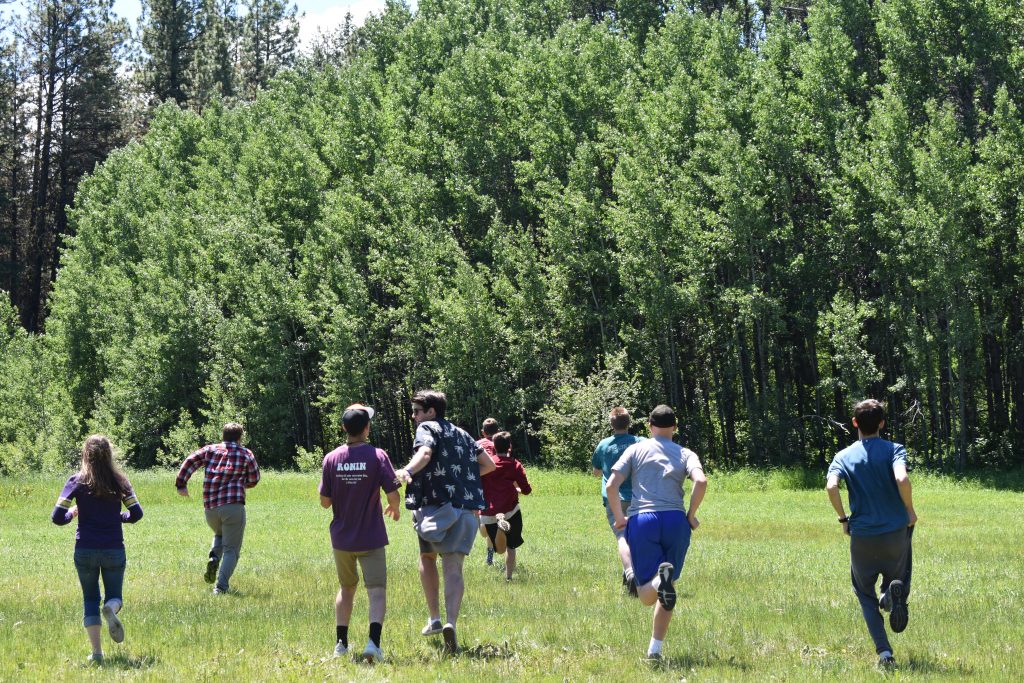 running in straightish lines down the meadow,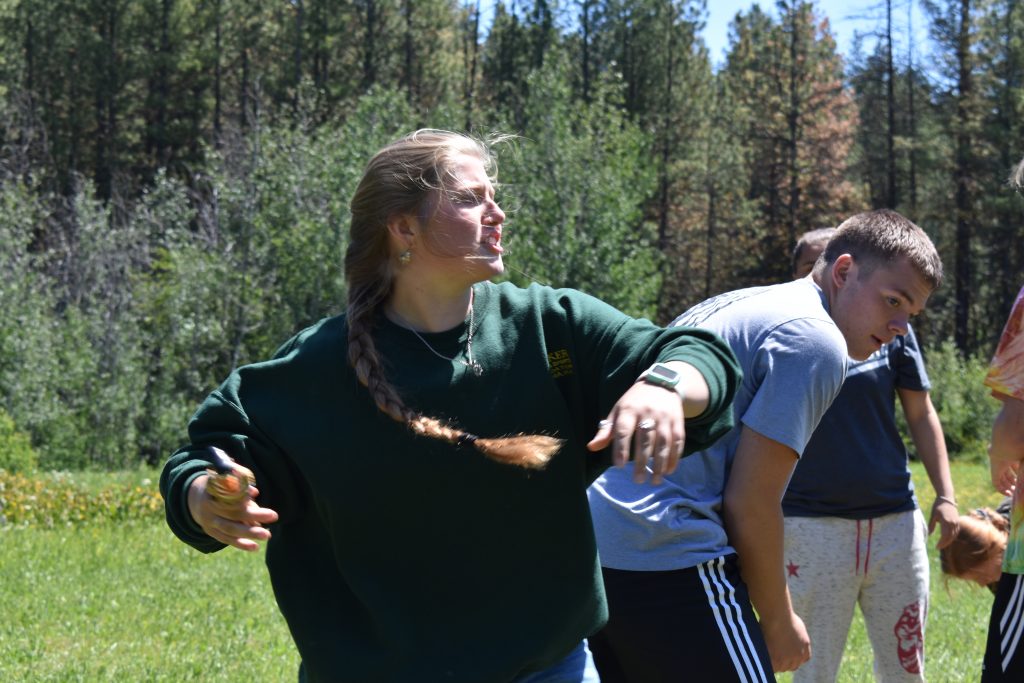 and throwing a rubber chicken in a remote, outdoor setting,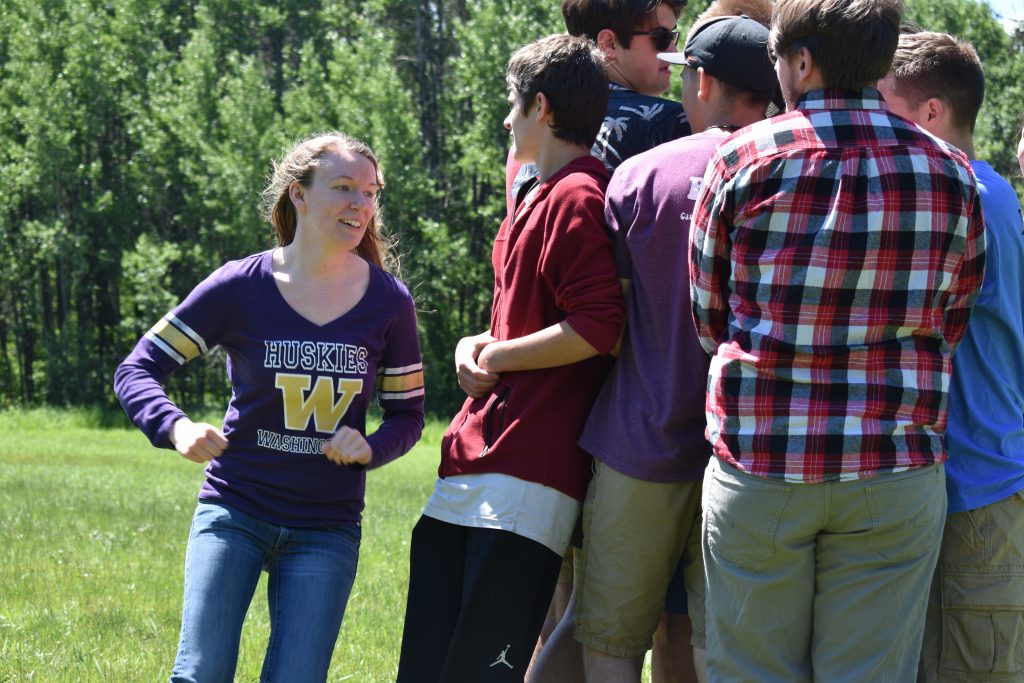 her sacrificial sharing allowed the staff to form the kind of bond that will last over a summer of intense service to kids.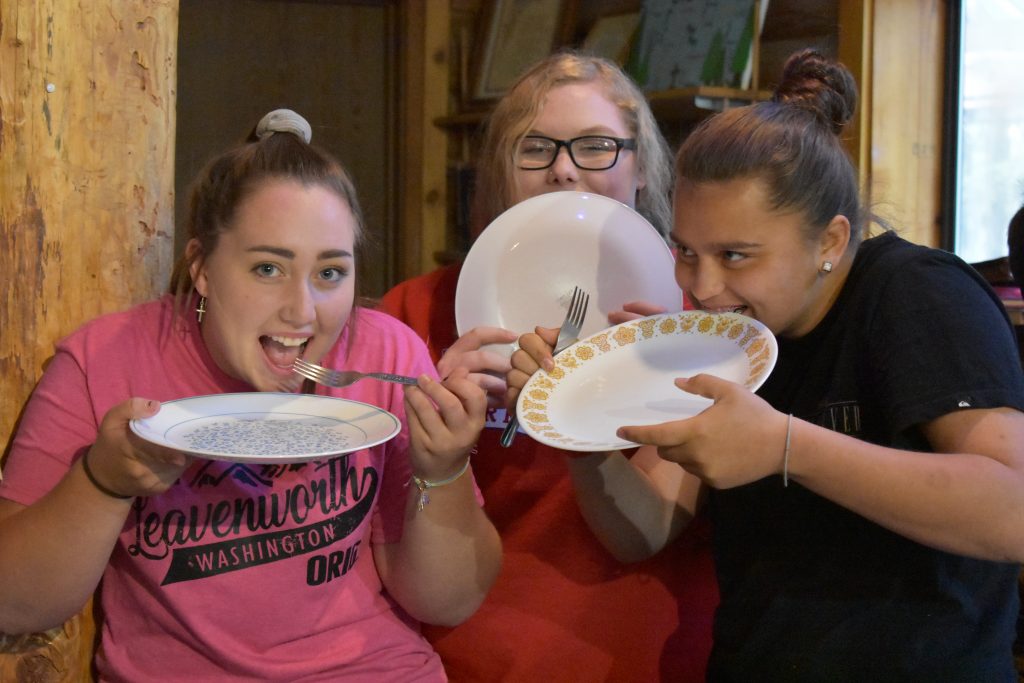 This is another reason that Staff Training does not focus entirely on passing pure information on to the next generation of counselors.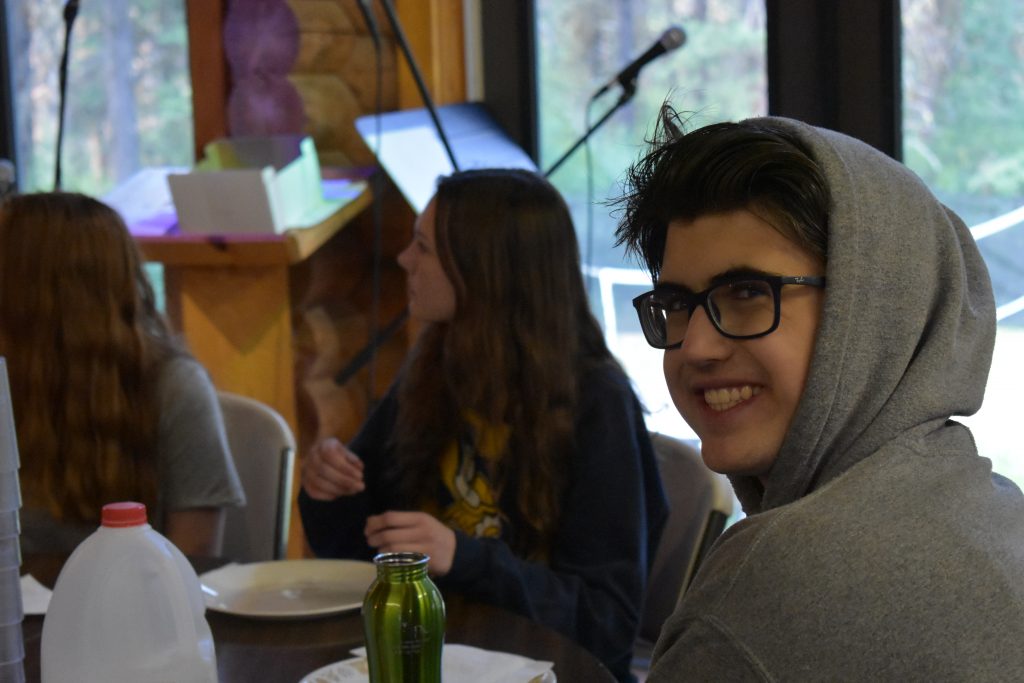 We want our staff to be a true team and adding the goofy, the strange, the hilarious, and rambunctious to our training sessions may look pretty silly, but goes a long way toward fusing these young people into the amazing team that will be caring for your children all summer.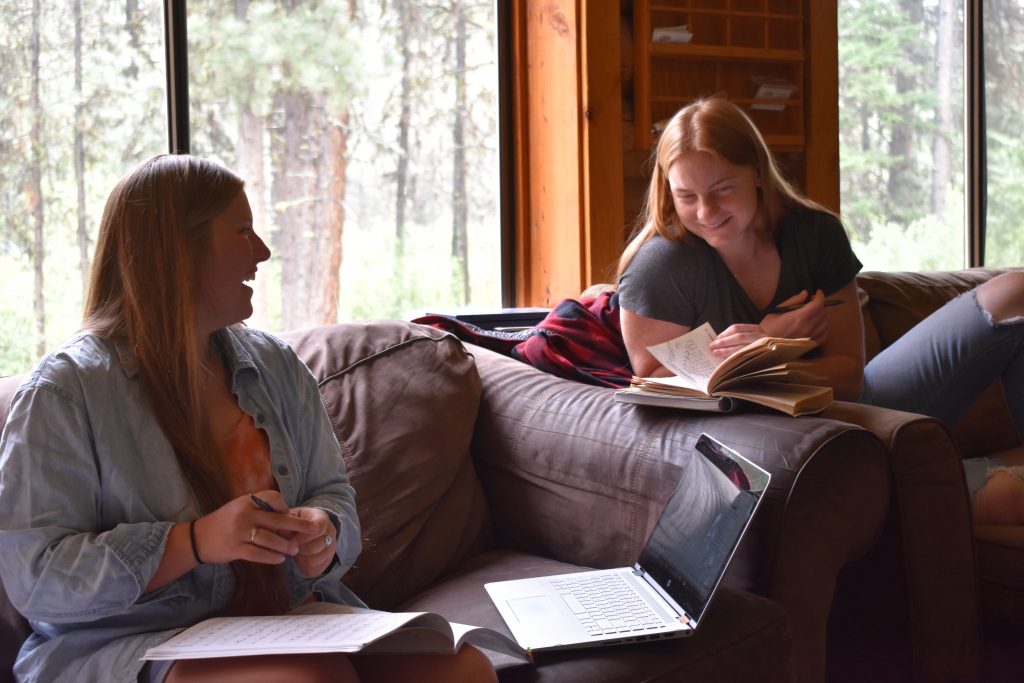 So meet our 2019 Camas Meadows Counselor Staff!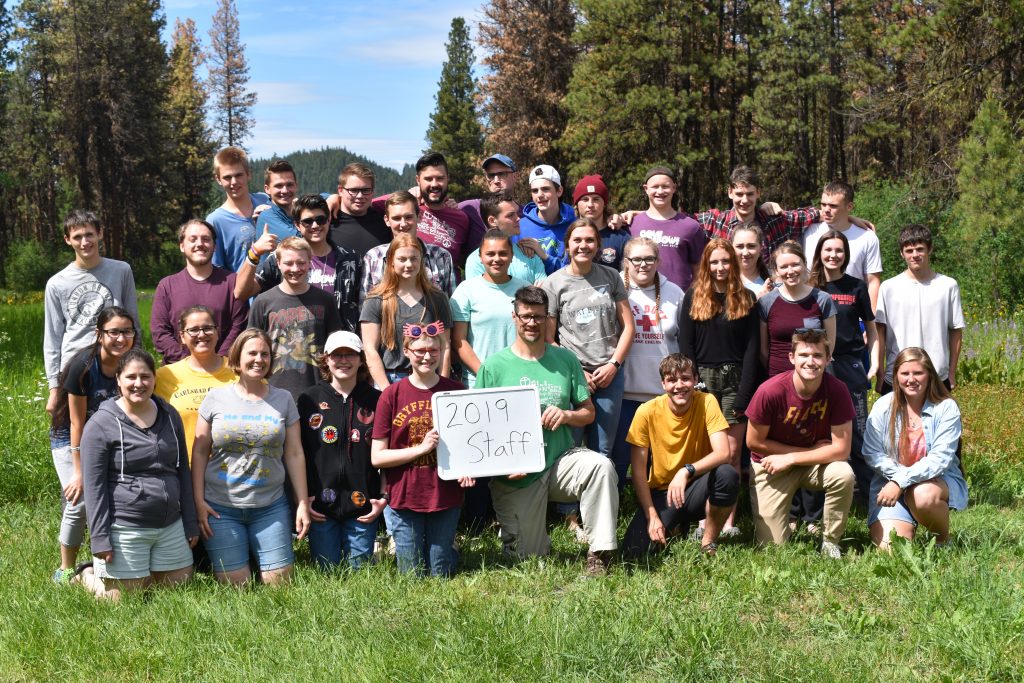 From the fresh new faces of our first-time C.I.T.s (Counselors In Training) to senior counselors with several years of experience, they were a delight to teach. Add our four interns, the support staff, and of course Choco and Scruffy and we are all set and ready for the campers to arrive. We truly would appreciate your prayers this summer! Camp ministry is the best job on earth, but it is not always as easy as a game of Chuck-the-Chicken in the meadow. Please keep us in your prayers and I will keep you all updated concerning our amazing summer adventures! Until next week … .