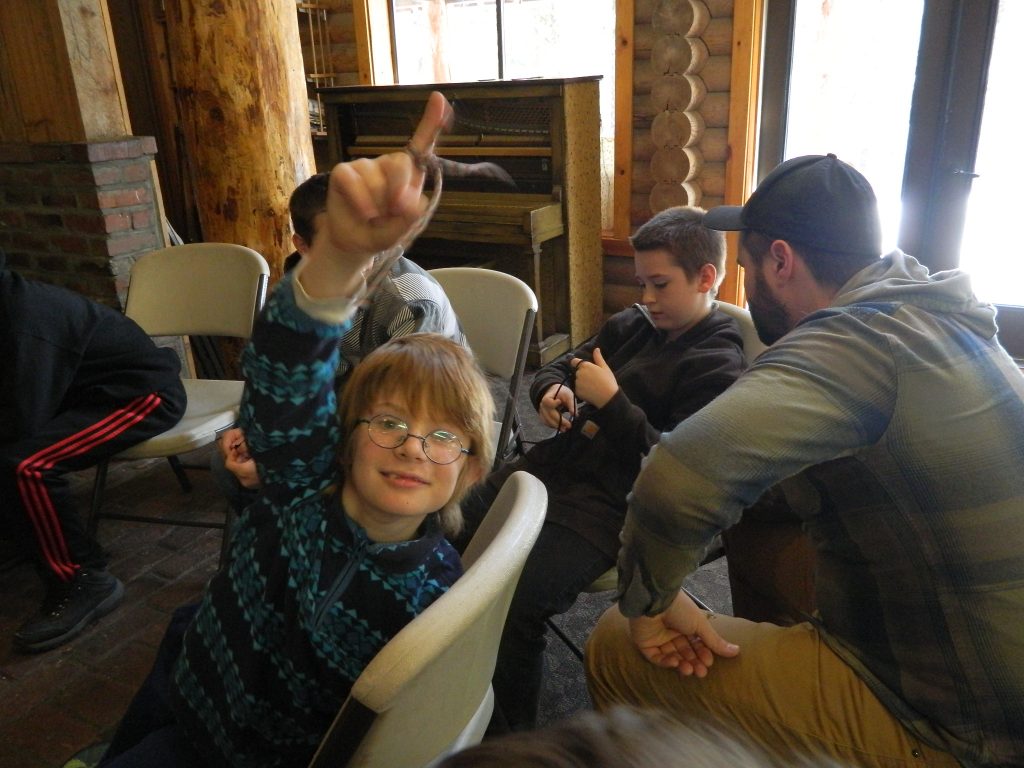 Over Spring Break, Camas runs a day camp that gets kids into their Bibles, out into the beautiful forest, and learning an abundance of skills from knot tying to how to safely start a campfire and sterilize a can full of water.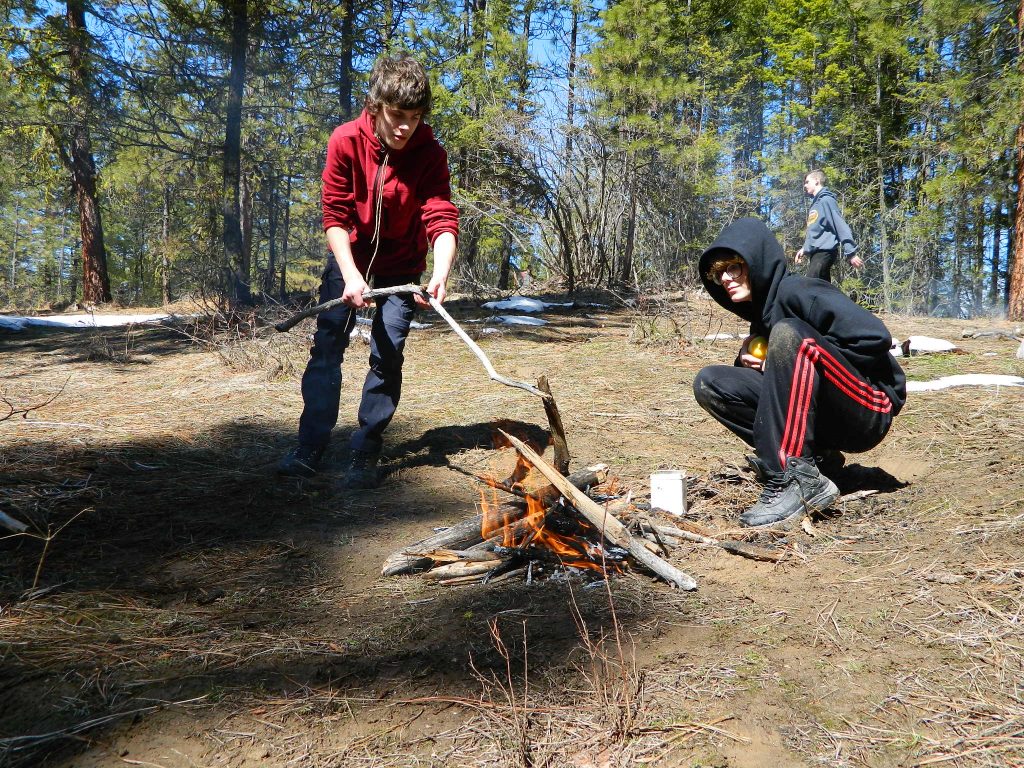 Choco began the week with teaching various kinds of knots and when and how to use them, but soon the campers progressed to that much-anticipate skill … fire starting! With snow still on the ground in many places, it was a perfect time to learn how to clear the area of debris, build a campfire, and both feed it constantly and watch the flames like a hawk lest they spark out of control.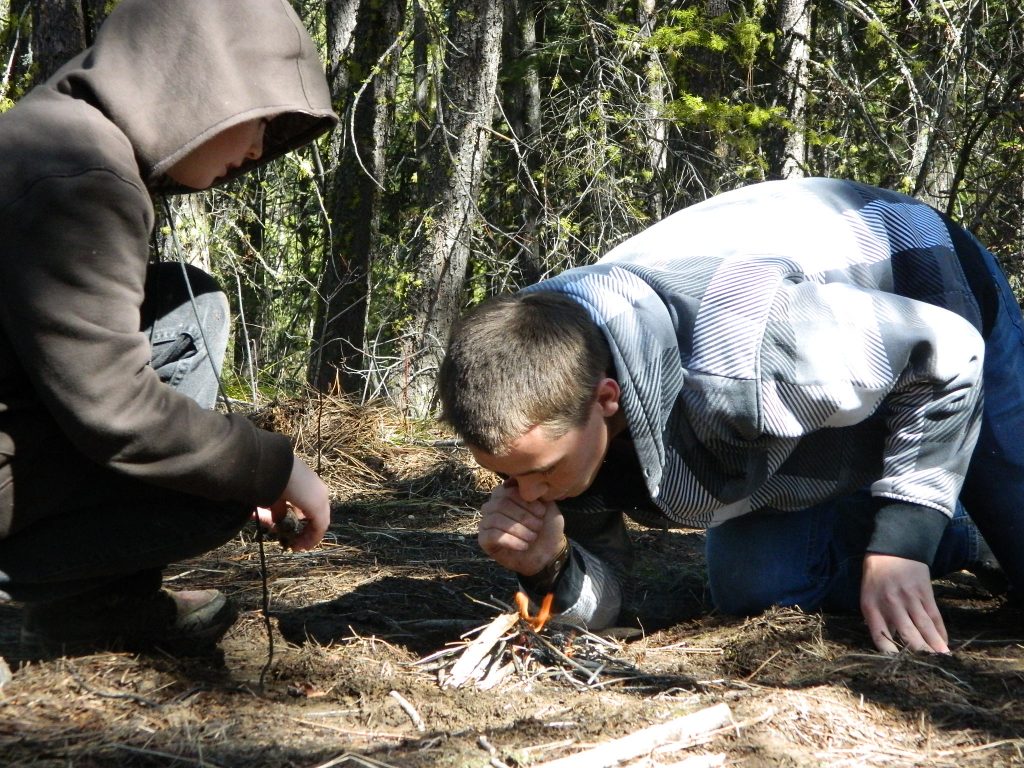 Just getting that little fire going was a Herculean task in and of itself.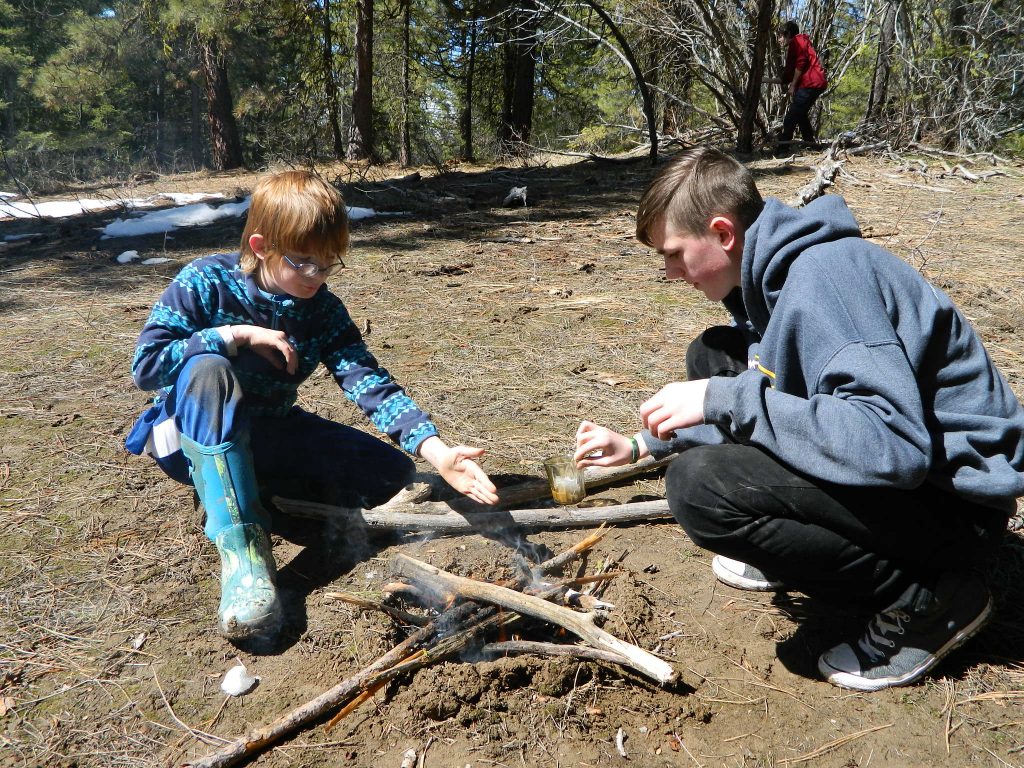 But survival is always made easier by the help of a friend.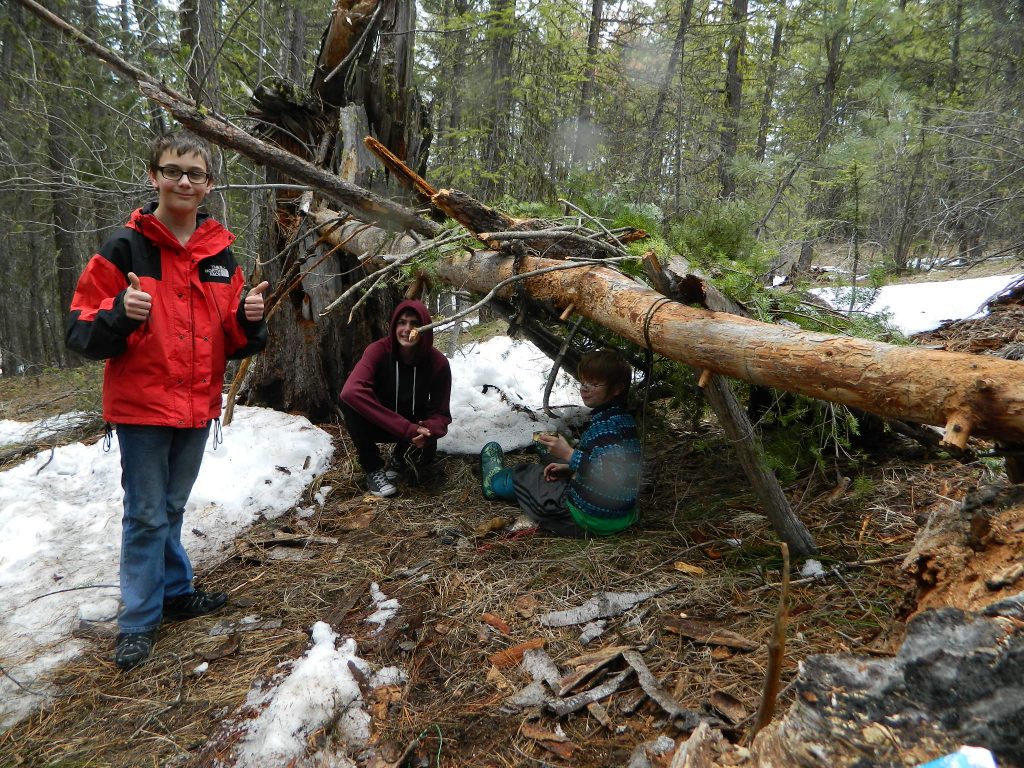 Next came shelter building. With a drizzle of rain falling, the campers were even able to test exactly how waterproof their survival shelters were in real life.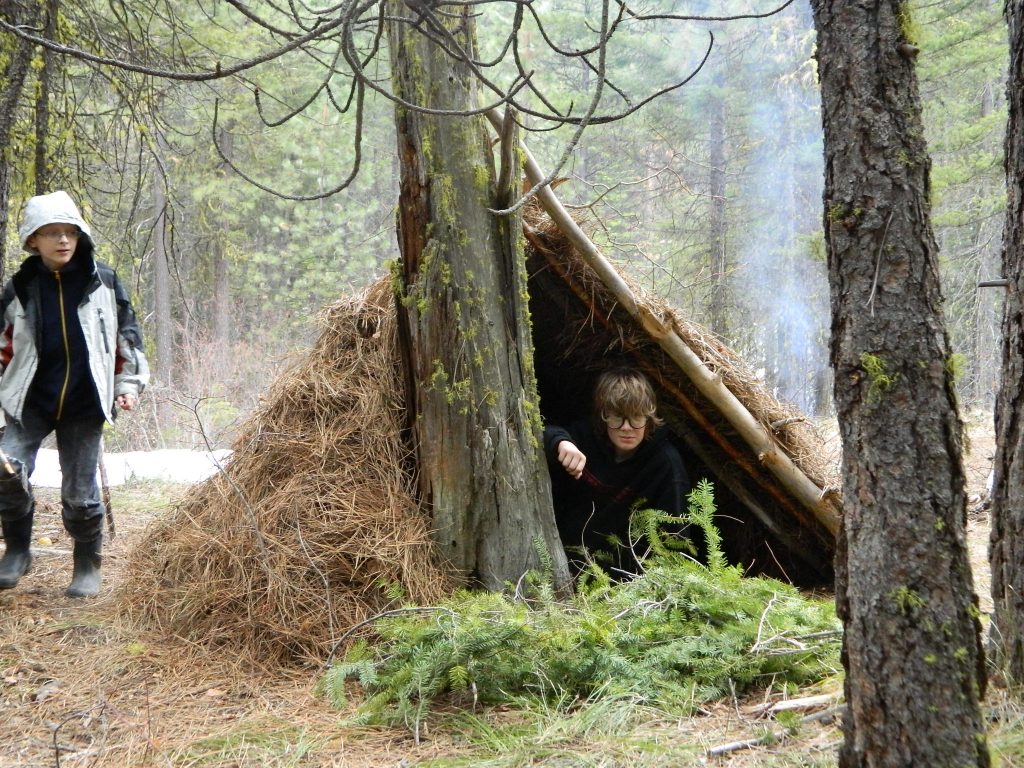 Of course, the children of a certain unnamed camp photographer and blog person always love being photographed!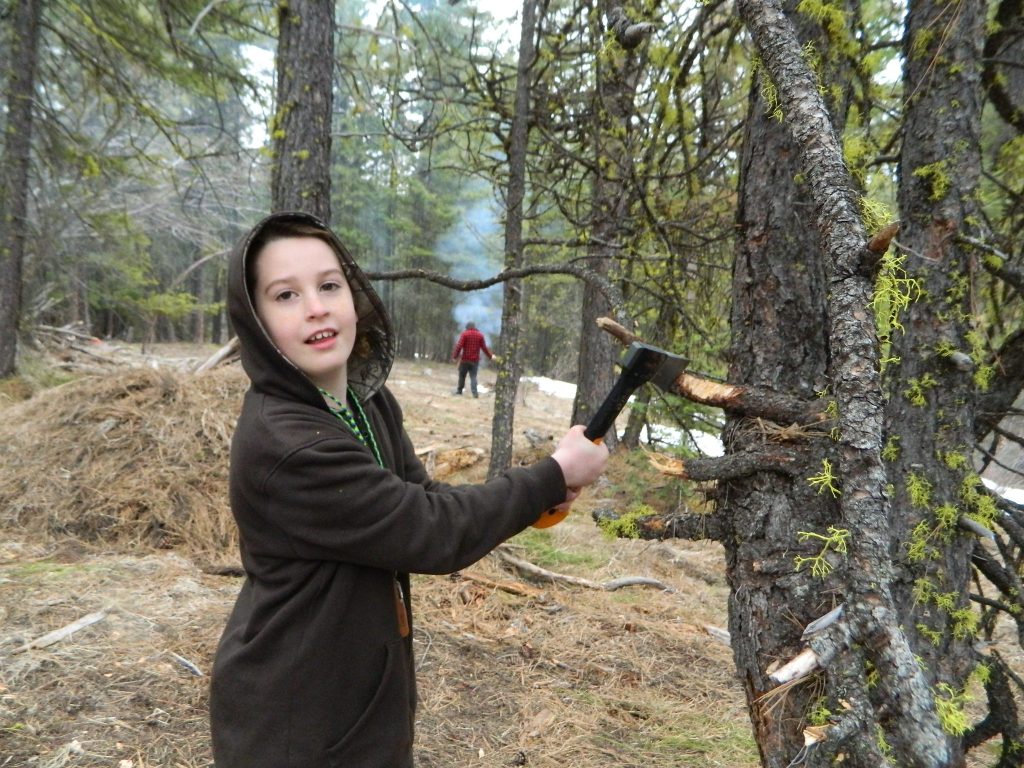 Some members of each team worked on watching the flames of their campfire while others gathered a few dry branches.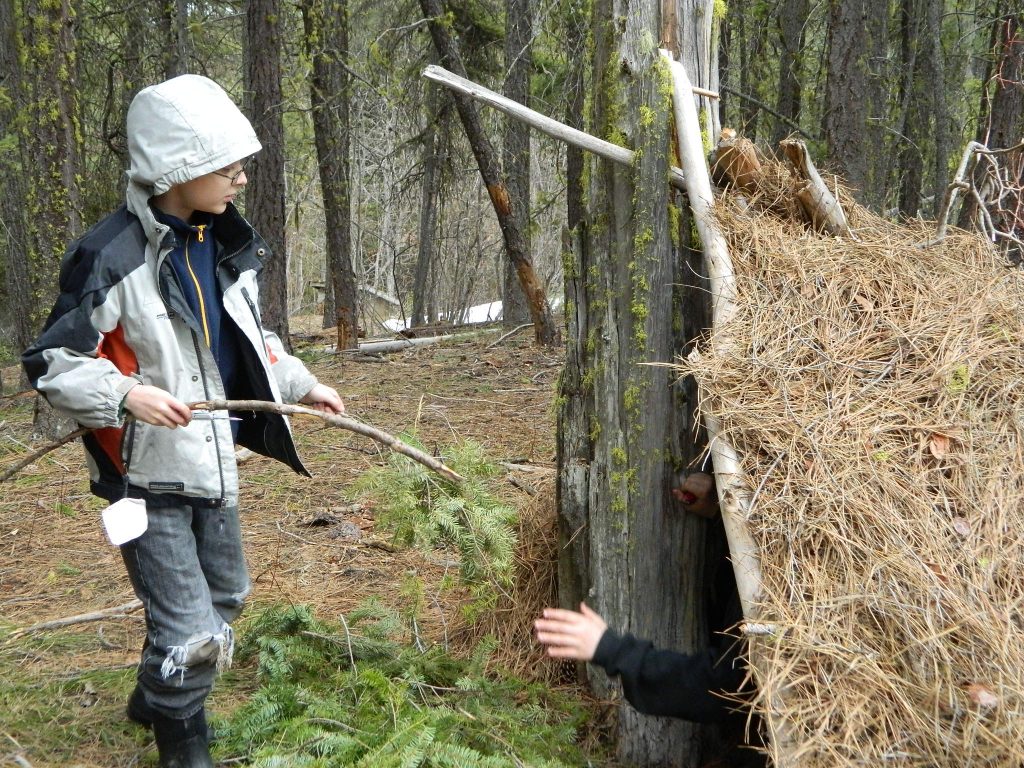 Of course, sticks are incredibly useful for many different projects.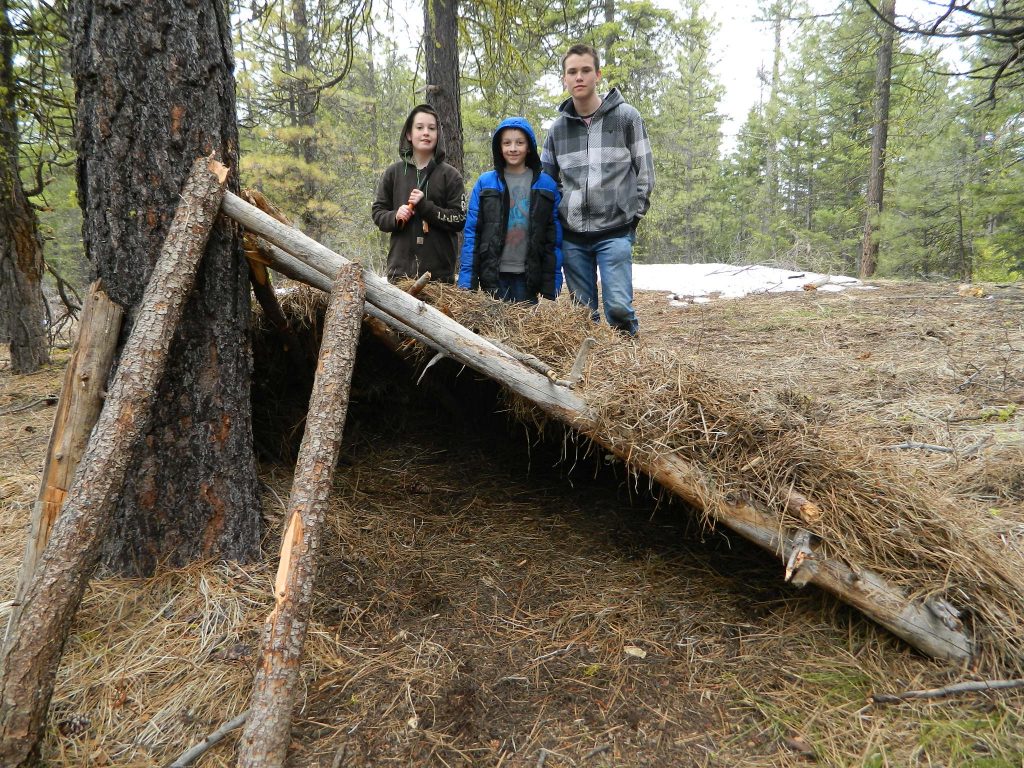 Not only does this shelter appear cozy and dry to young boys …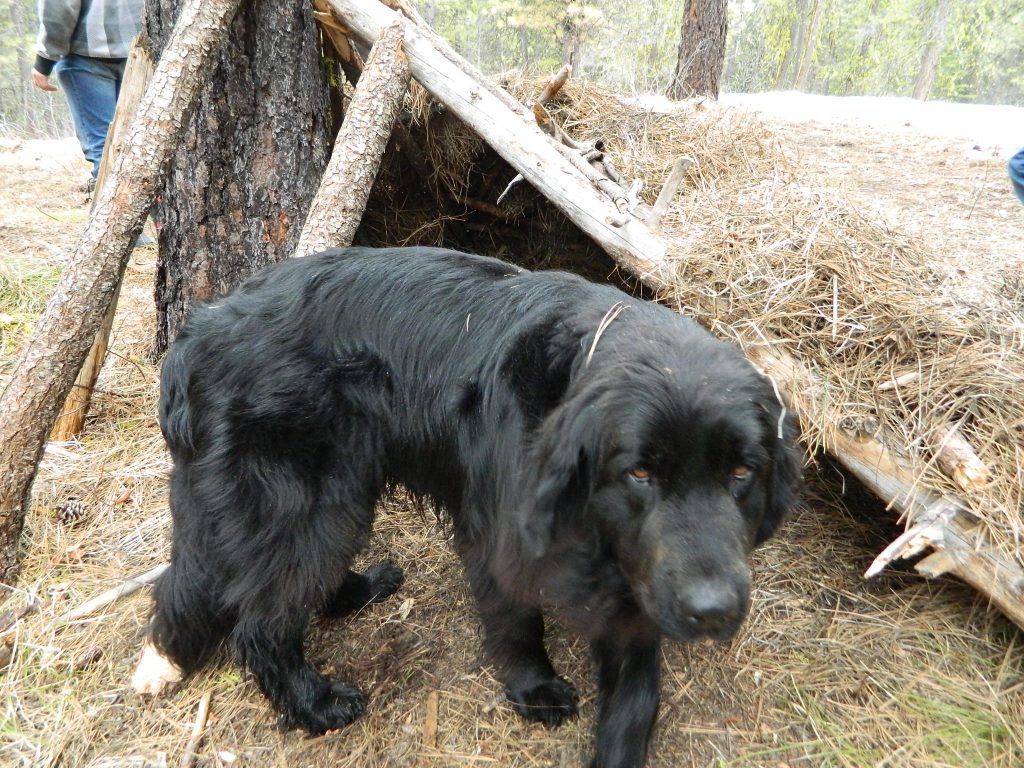 … but young dogs seem equally interested.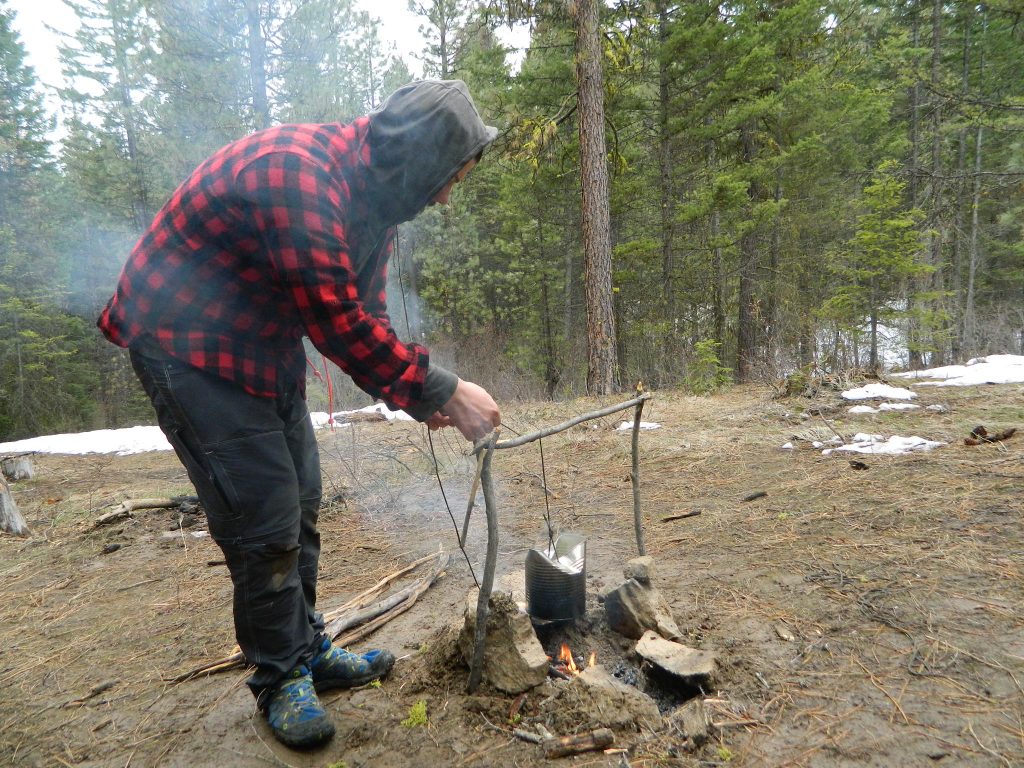 Choco, demonstrating how to boil water. No, really, it is harder than it looks. I encourage you to get out there and try doing so without a stove. Fun times!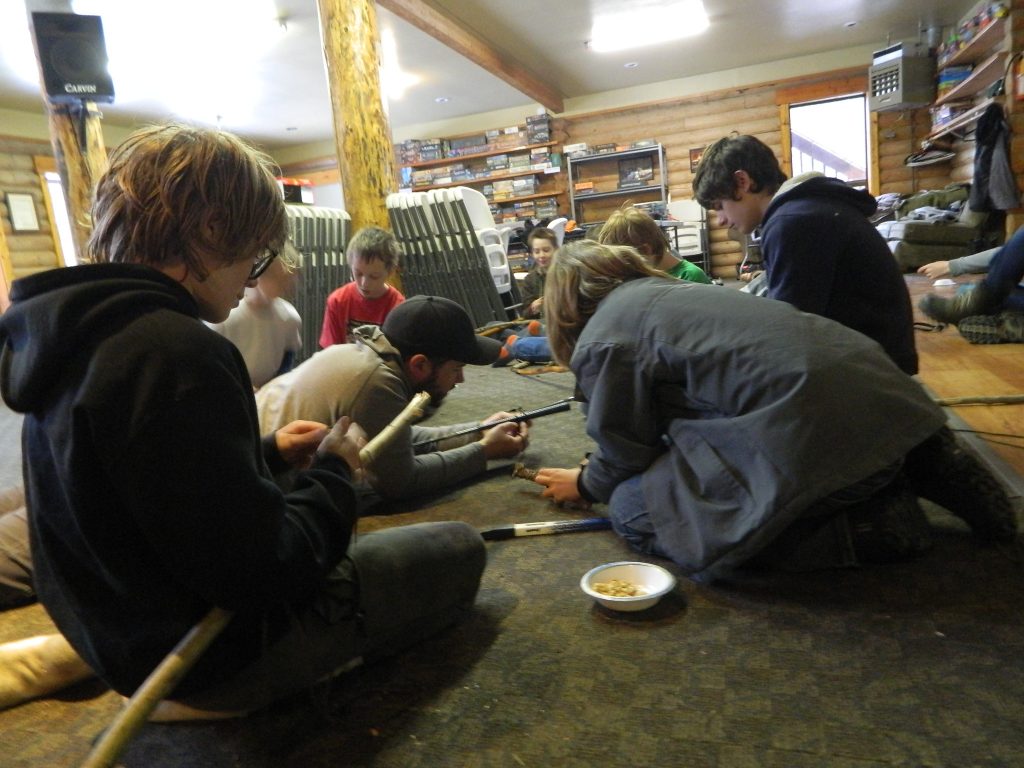 There were many different knots for various situations and jobs. This particular knot is useful for whipping around a log or branch in order to drag it to a new location.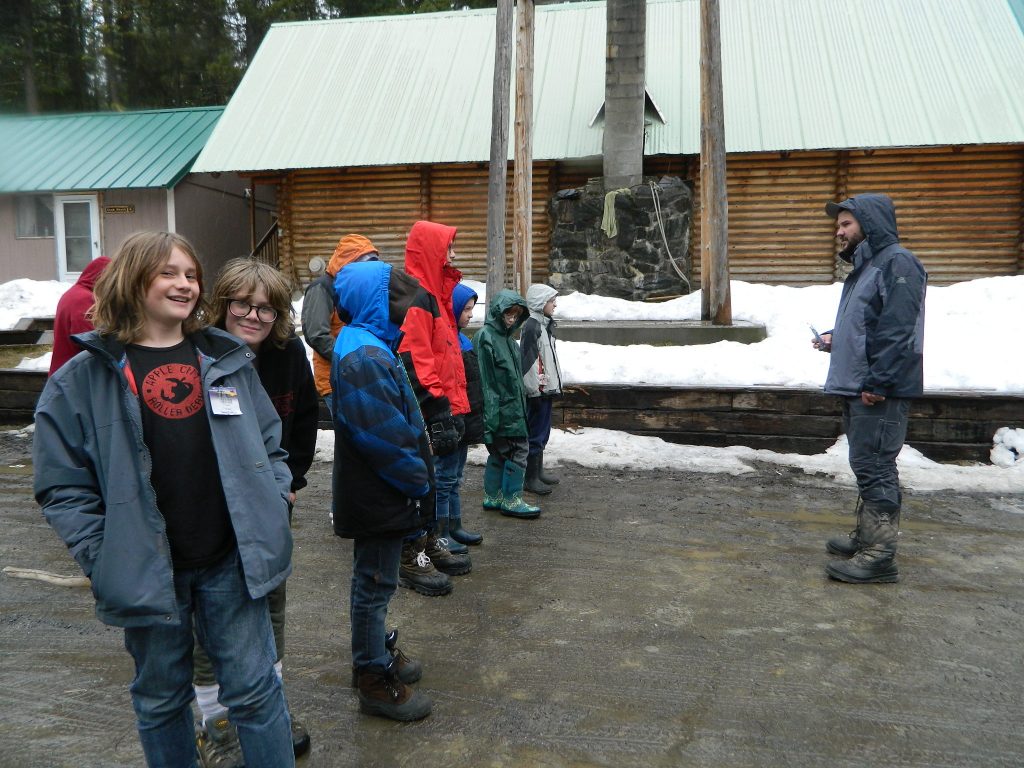 Finally, time to learn how to use a compass. Do you know how to properly us a compass? A huge thank you to Choco and our other volunteers as well as Bald Eagle who provided the wonderful devotionals from the book of Daniel. Survival, friendship, and fun in the great outdoors. It was such a delightful week. Thank you, all.
Boo Boo