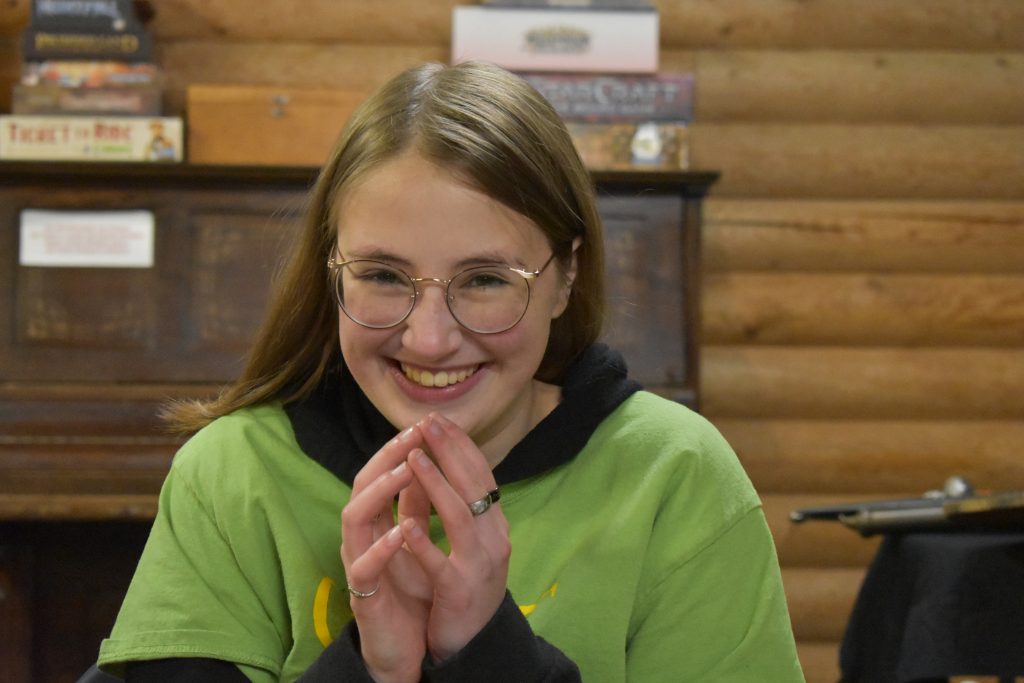 What is everyone so excited about?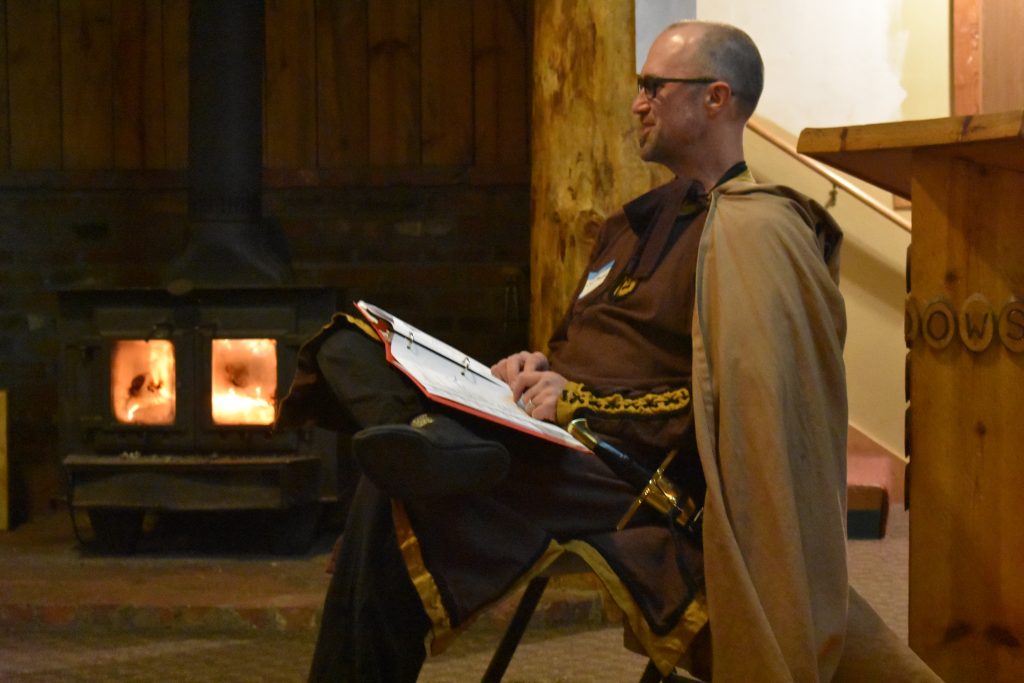 The Lord of the Rings Camp: Fellowship of the King, of course!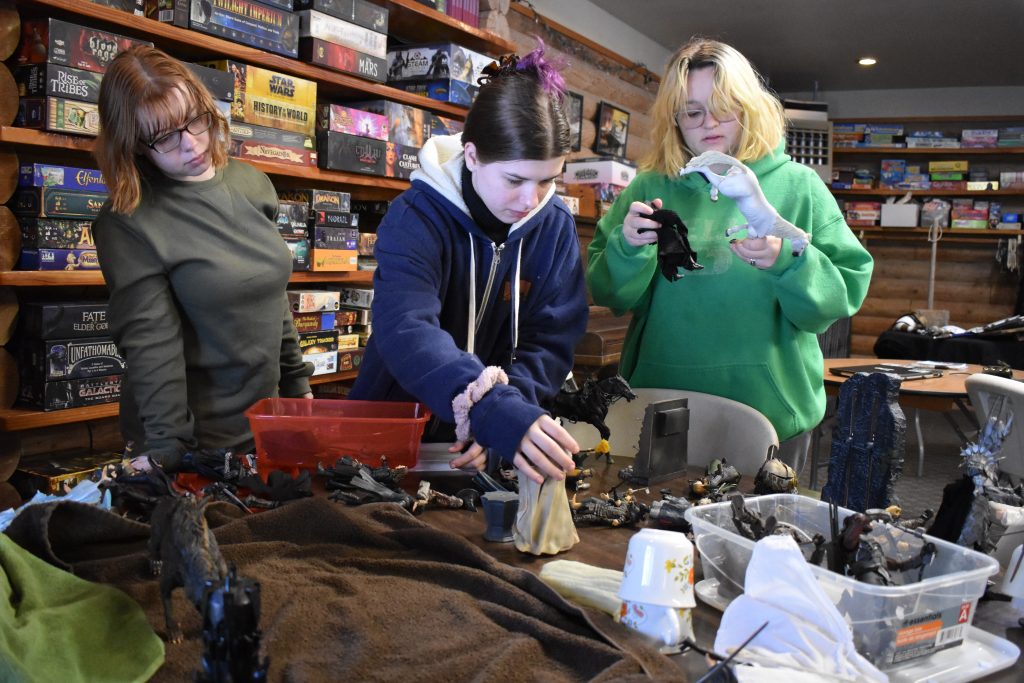 There were fun costumes and action figures the campers used to make amazing stories and LOTR adventures!
Even Princess Leia Freyja dressed up. Clearly, she is a warg, complete with her grim warg rider buddy.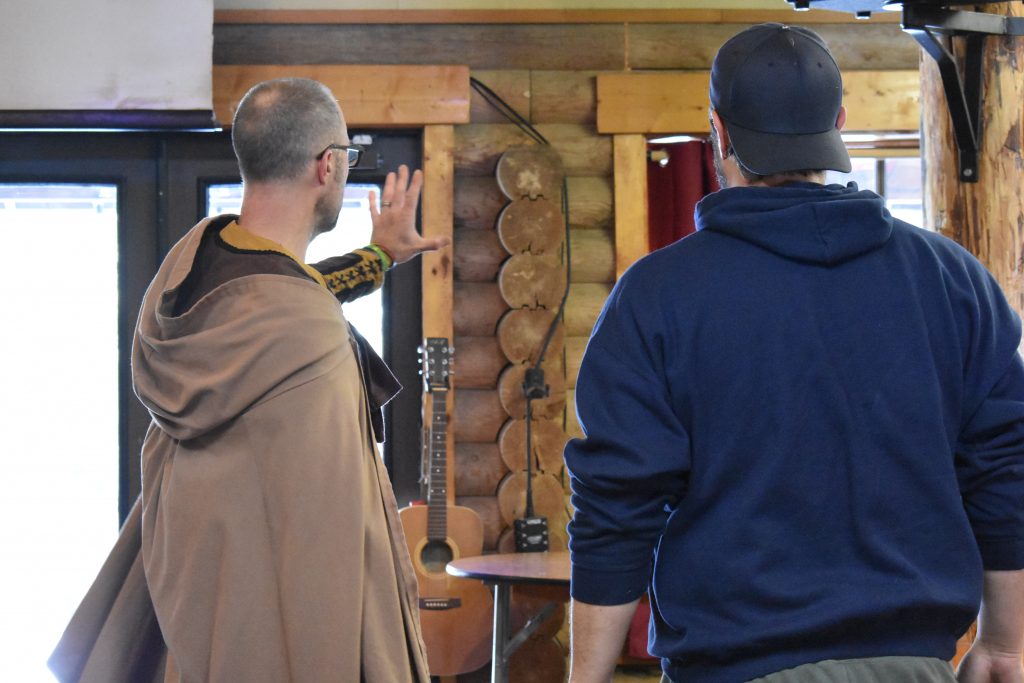 As well as leading us in many amazing Lord-of-the-Rings-themed activities, Van Helsing taught several chapel sessions that took the themes from LOTR and then explored scriptures that reflected those same themes.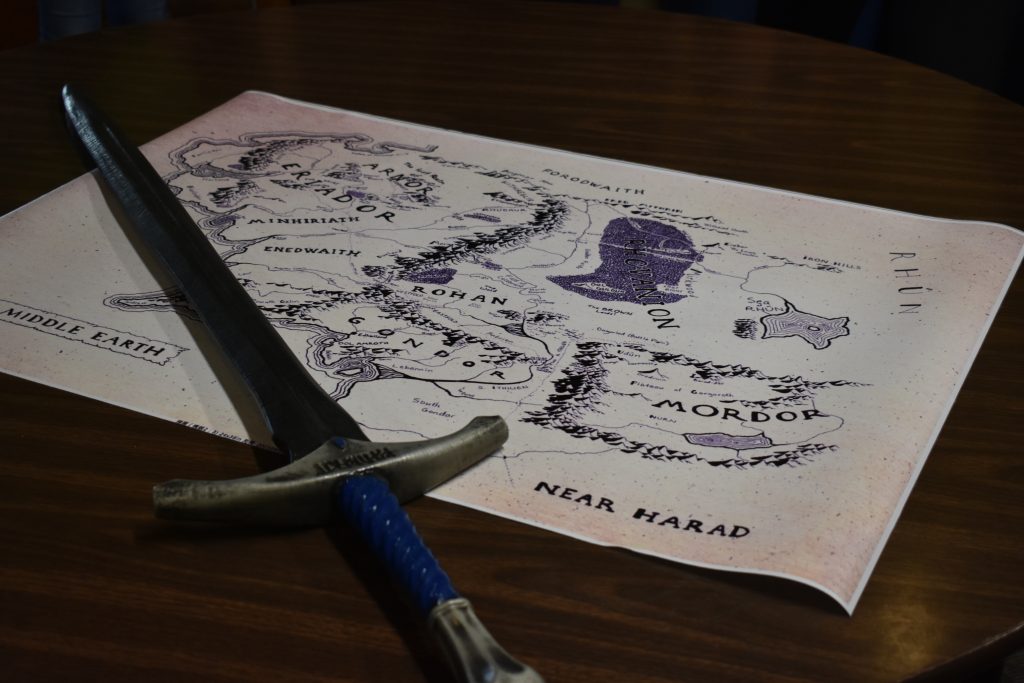 Did you know that J.R.R. Tolkien was a catholic believer and that his friendship was instrumental in C.S. Lewis' journey to God?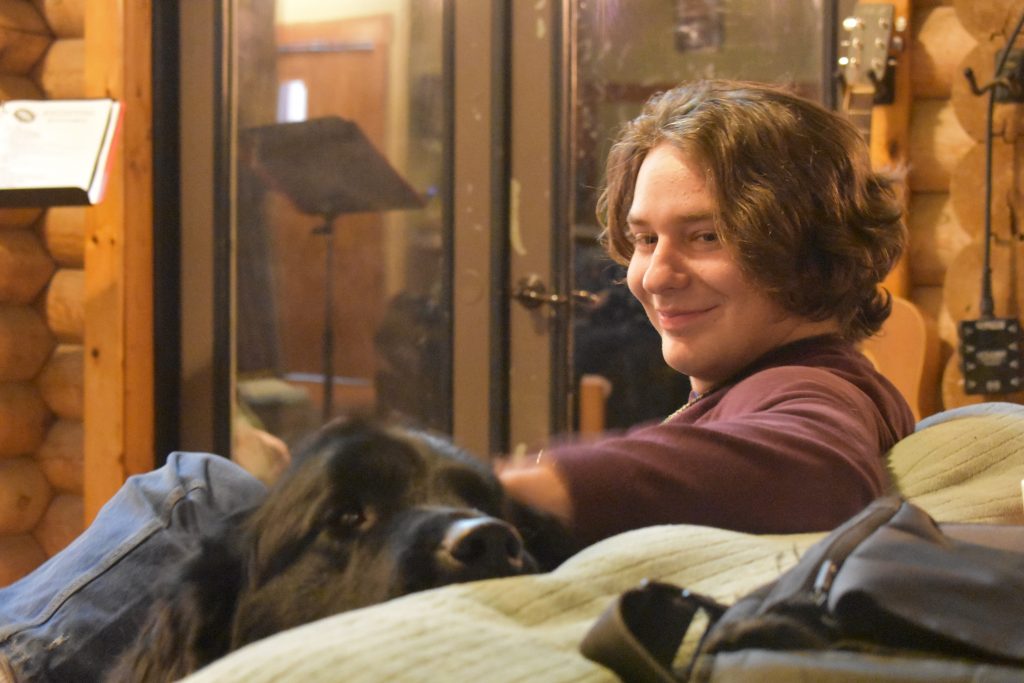 Not only did he write some pretty amazing books, but Tolkien's faith shows in the themes, characters, and storyline of his fantasy epic.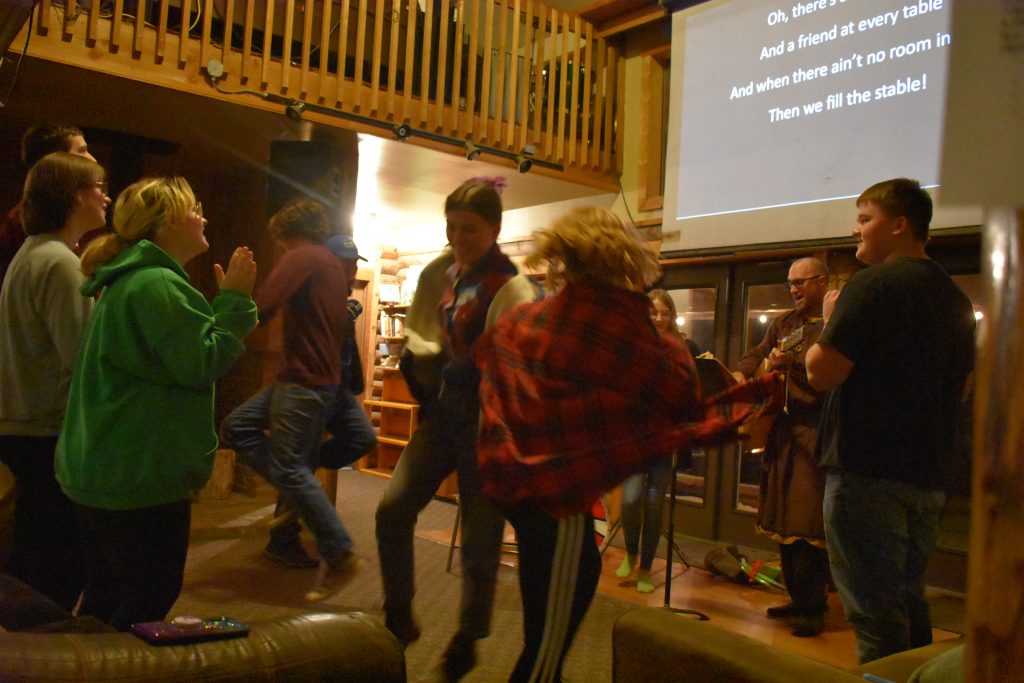 Of course, there had to be some rowdy hobbit songs to dance to before chapel began.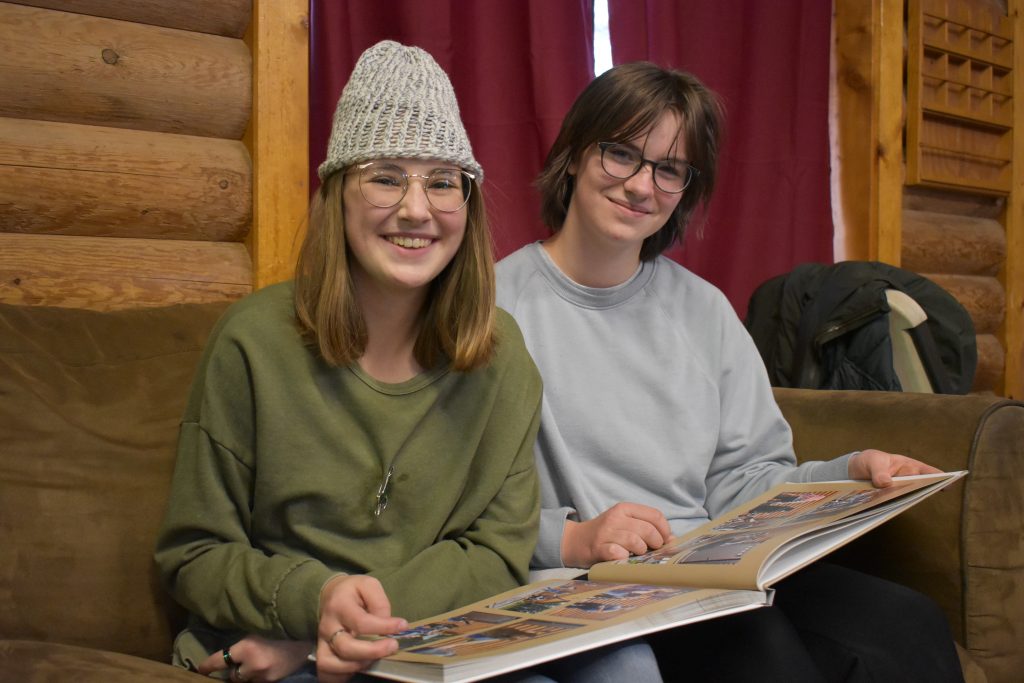 Plus time to spend hanging out with good friends and even the chance to make new ones!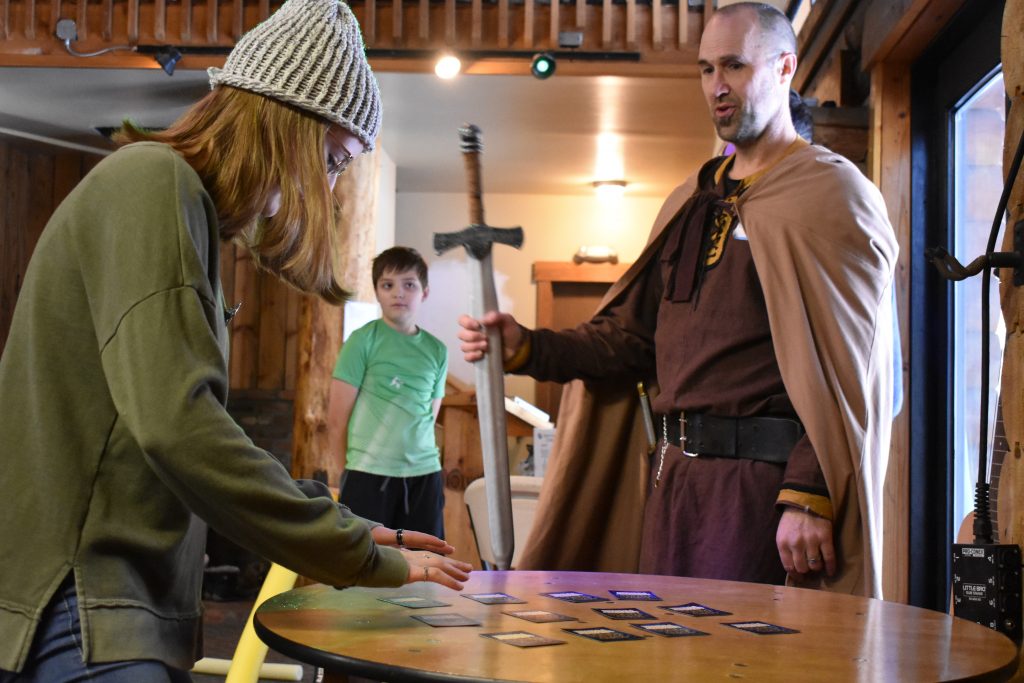 During the crazy LOTR obstacle course, participants had to build their team.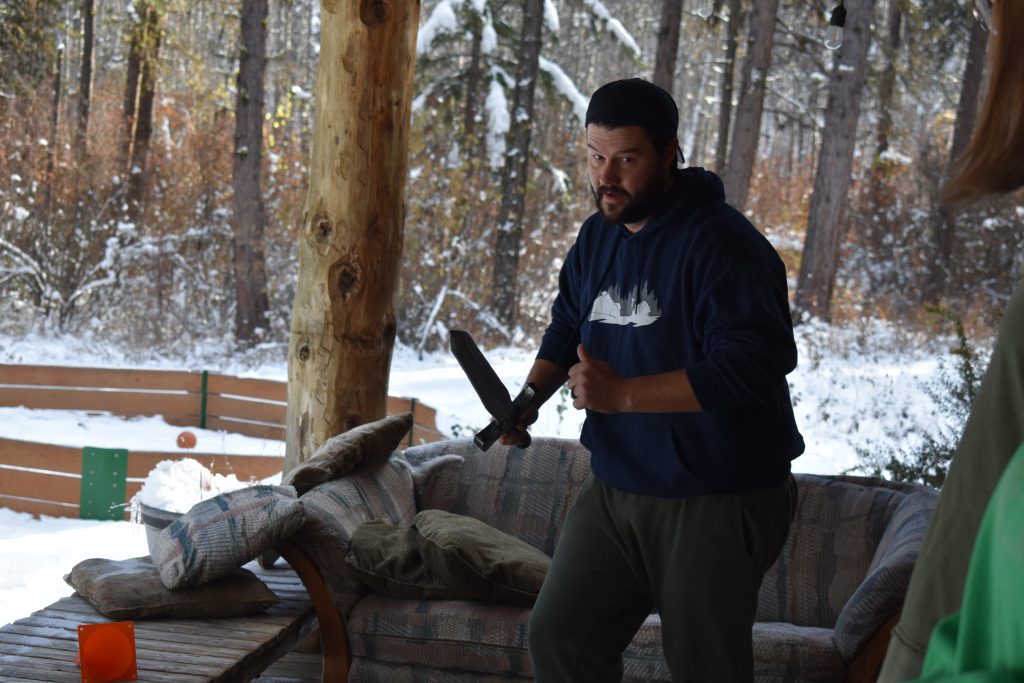 There were dangerous safety cones to battle with the sword.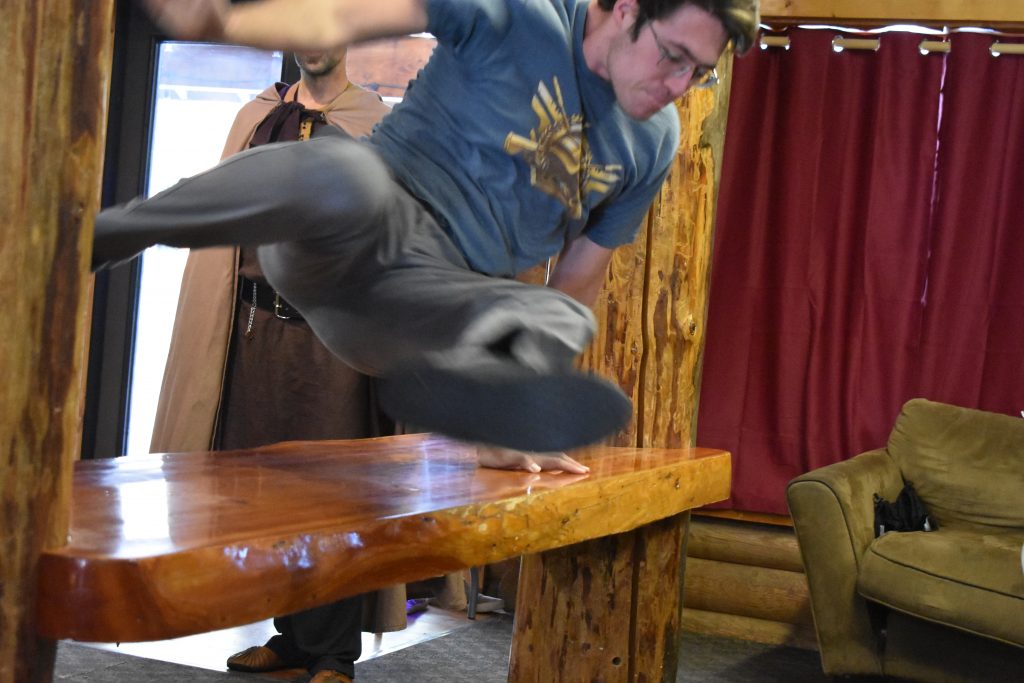 As well as "the mines of Moria" to traverse …
… and the giant squid to battle!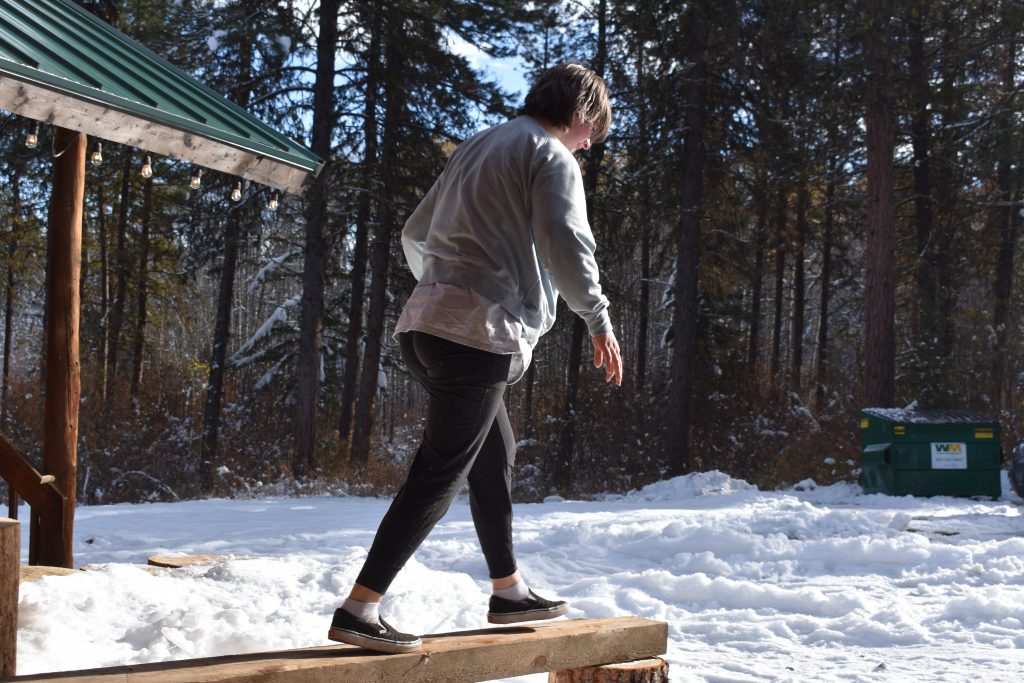 Of course, what is a LOTR obstacle course without the Bridge of Khazad-dûm?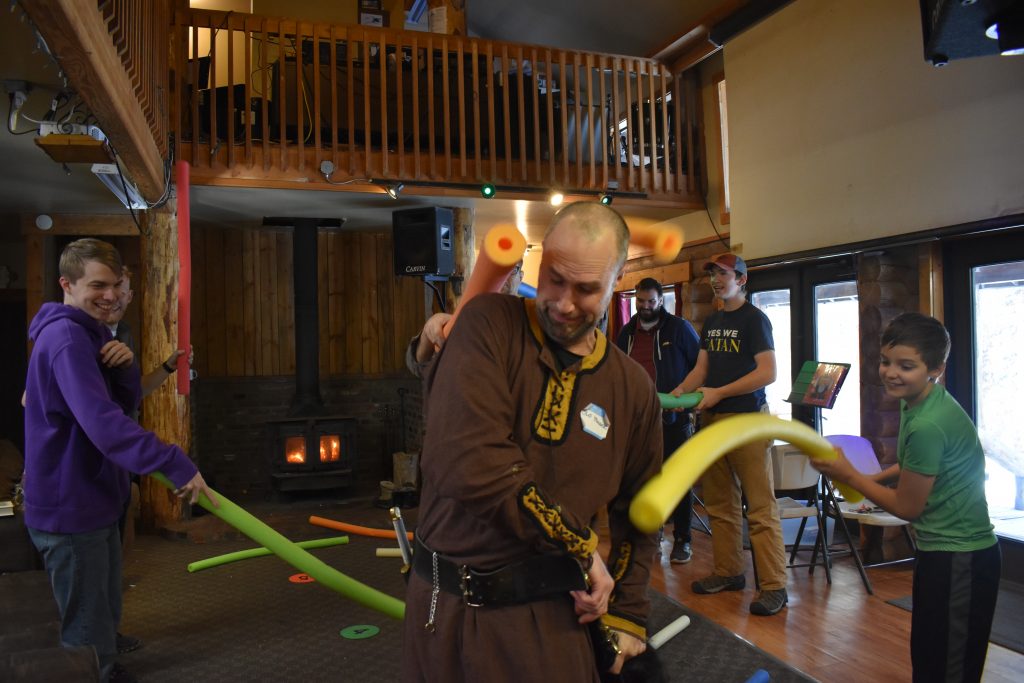 The giant squid went totally berserk when Van Helsing approached the obstacle course.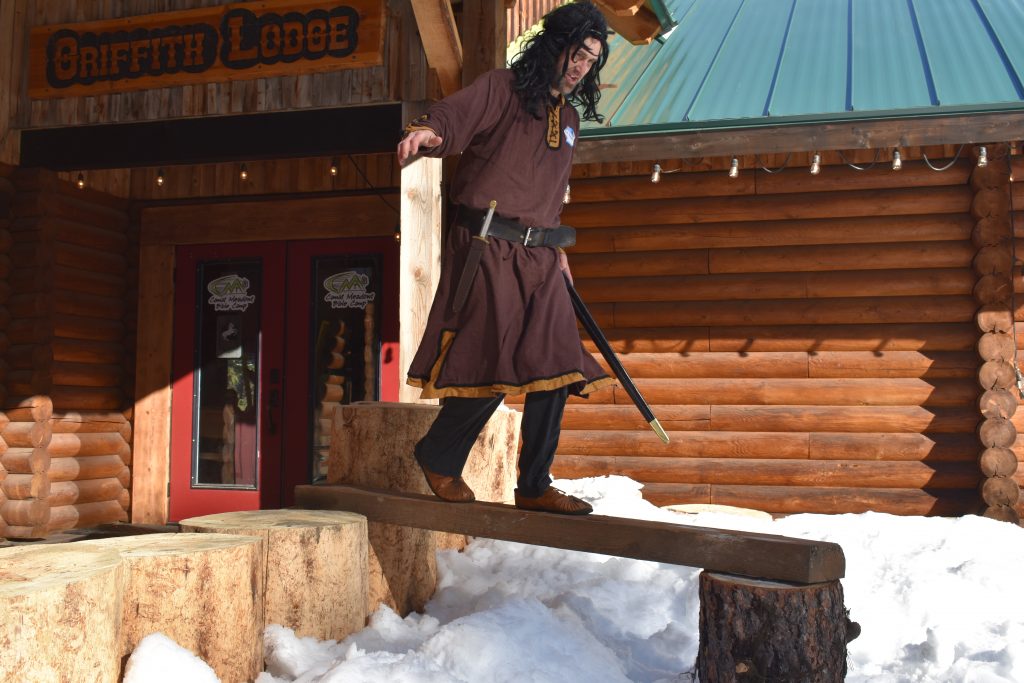 Was it his Aragorn costume … perhaps the wig?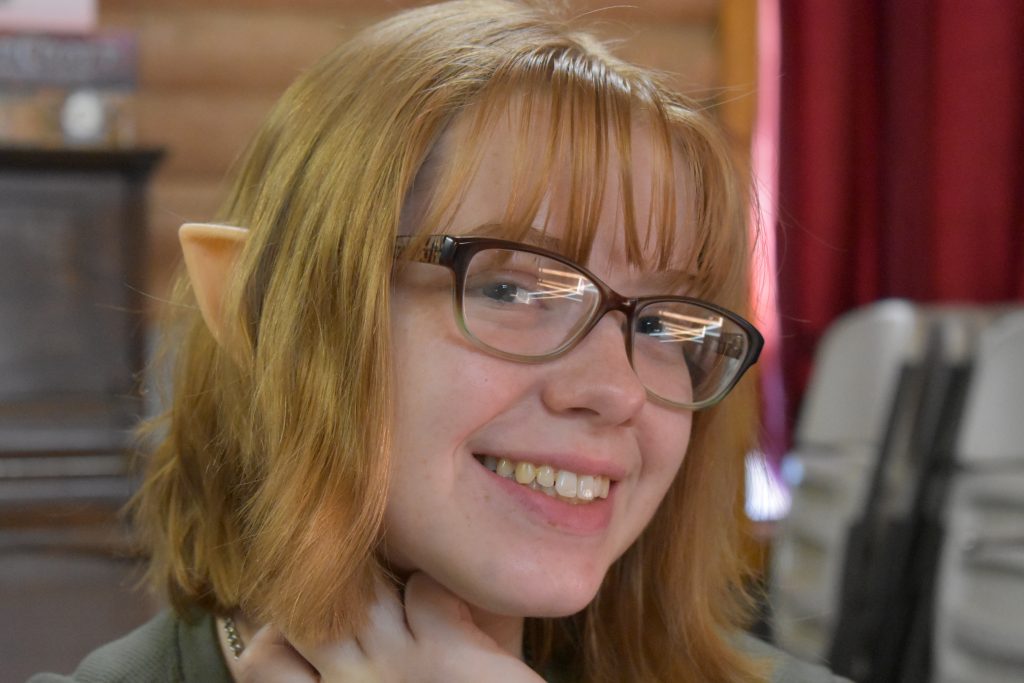 The campers jumped into the theme with gusto and learned something about Jesus' legendary sacrifice for them in the process.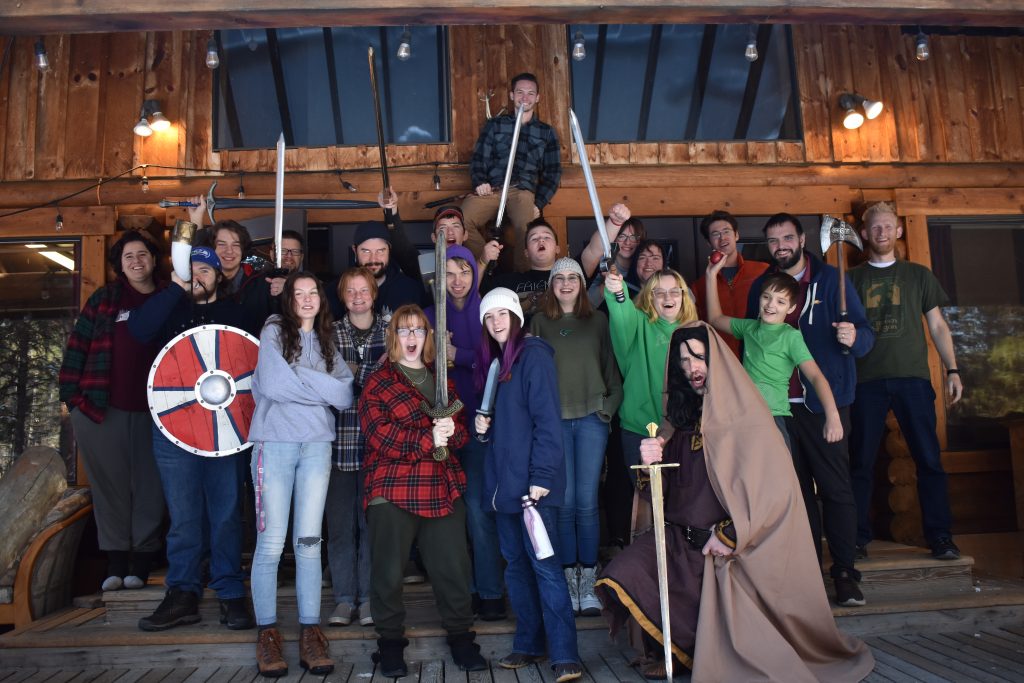 This is a camp that many have repeatedly asked for over the years. Thanks to Van Helsing and his many creative uses of LOTR lore in both Bible teaching and costuming, Fellowship of the King was finally a reality!