Sr. High Teen Camp 2019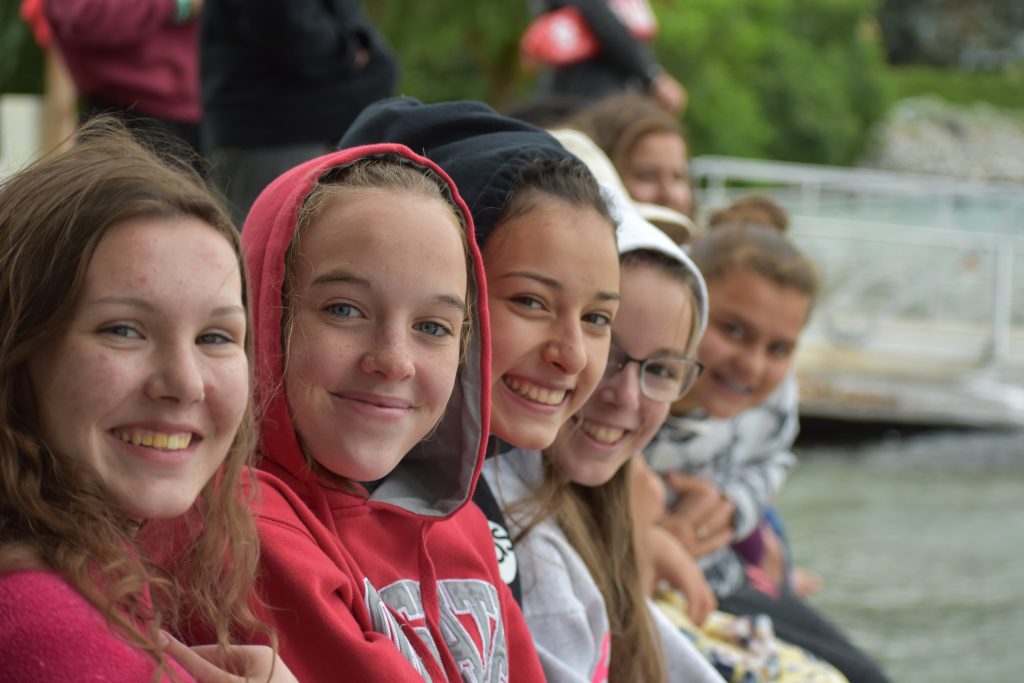 We went into Sr. High Teen Camp already broken.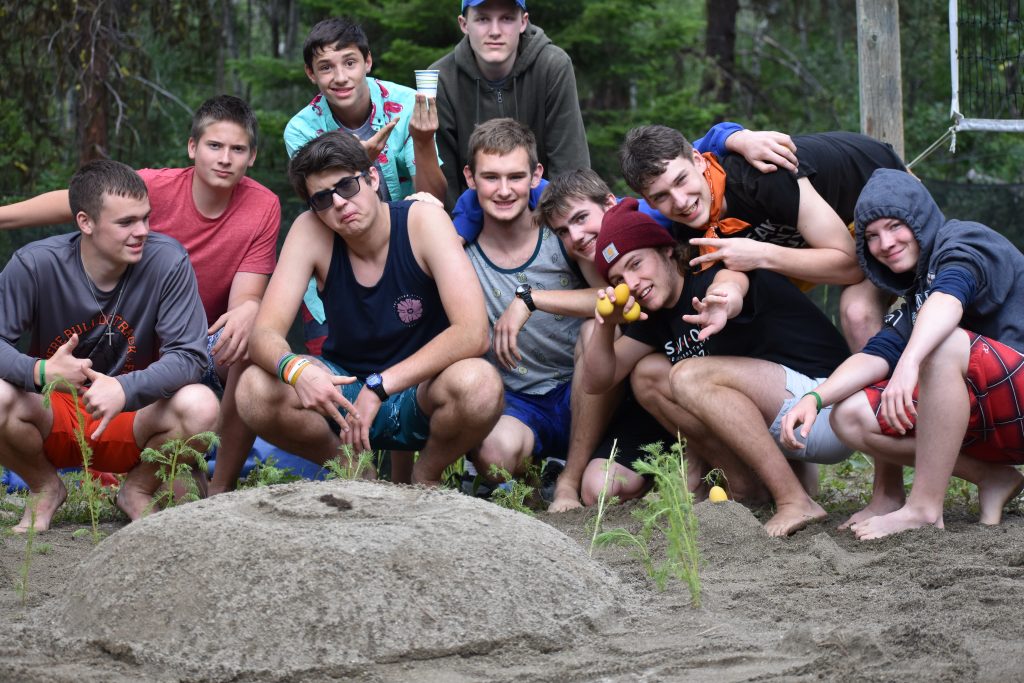 We were just finishing up Staff Training and one of the younger counselors pulled Scruffy aside. The choices and struggles of someone else had left this amazing young man feeling the despair of standing by helpless as a loved one spiraled deeper and deeper into heartache.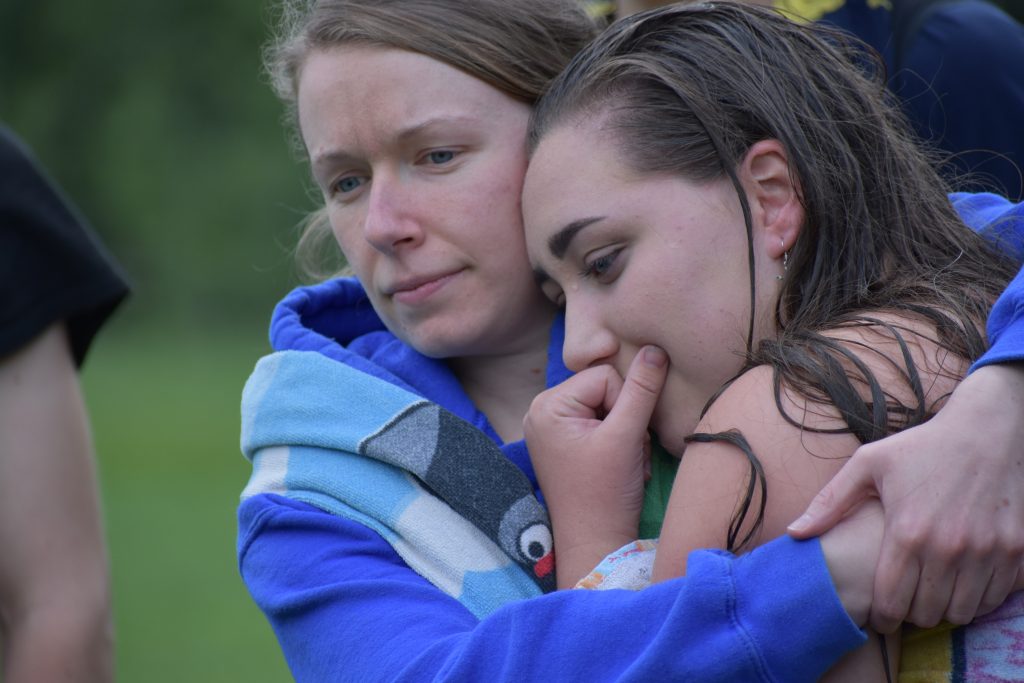 Then Scruffy got a difficult email from a teen camp parent that night. Their family had recently faced a tragic loss and she wanted her child's counselor to get a head's up that all was not sunshine and roses right now and her teen might need some extra care.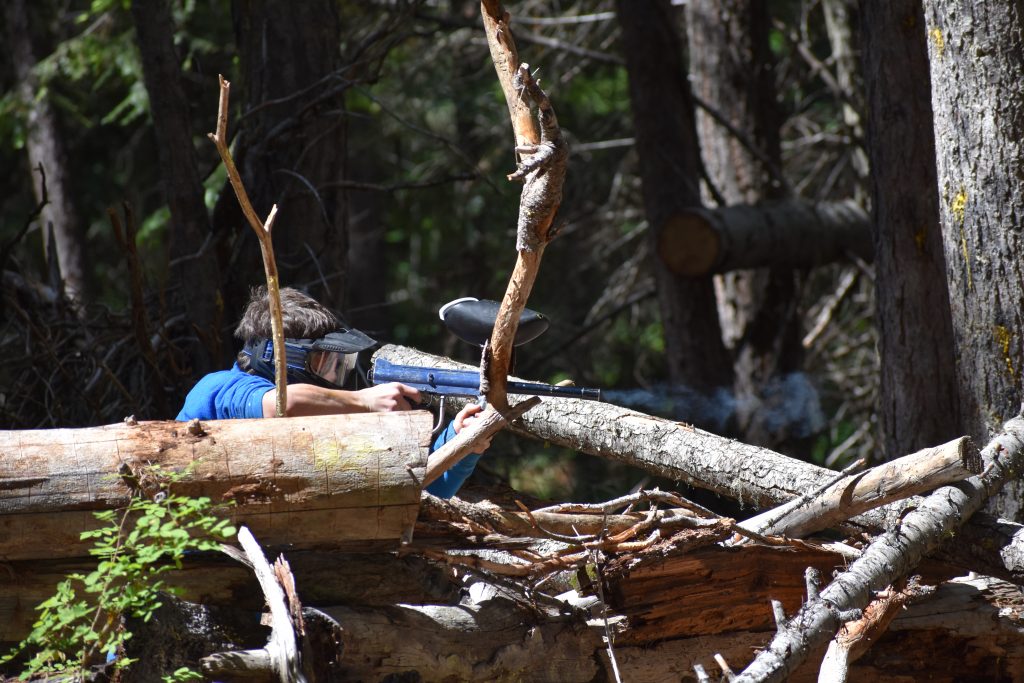 So we took our staff to our home church to sing on the last day of Staff Training, already heart-sore over the weight that we knew these teenage campers would be carrying when they came to us on Monday for a week of fun, camaraderie, and teaching.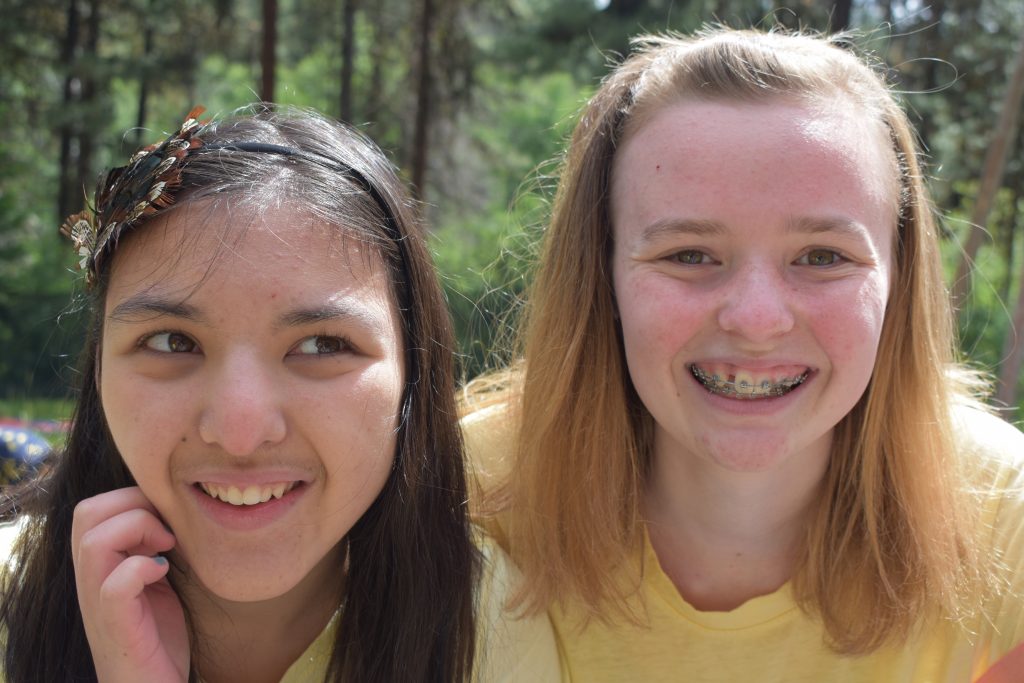 We were in charge of leading worship and sang some crazy fast songs before settling in for a few of the powerful worship songs that sound so amazing accompanied by drum, piano, and acoustic guitar.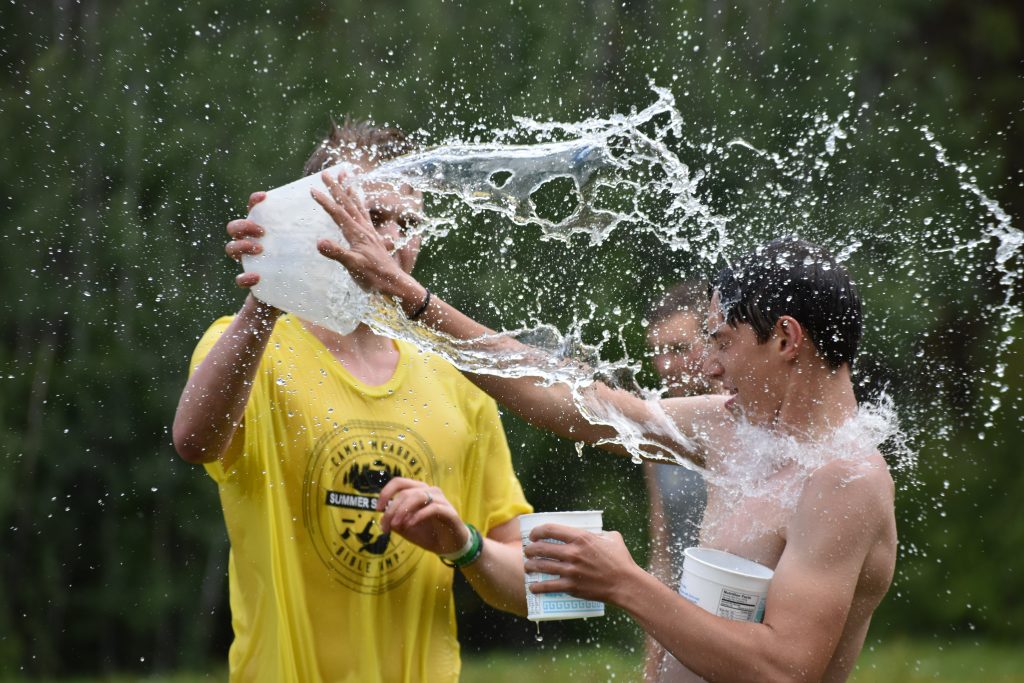 Then the guest speaker, an army chaplain and good friend, opened the Word to talk about pain. Scruffy and I wept through his story of a staff sergeant who lost her son to an accident. He then told of driving up to the home of two soldiers who had lost their baby to SIDS. Several officers stood in front of the house, afraid to knock because they didn't know what to say. When he arrived they sighed in relief and rushed him forward. He was the chaplain! He would know exactly what to do!
Only, he didn't.
He knocked on that door at a loss. He'd been a Christian long enough to know that belonging to Jesus does not erase the pain and platitudes only make the suffering worse.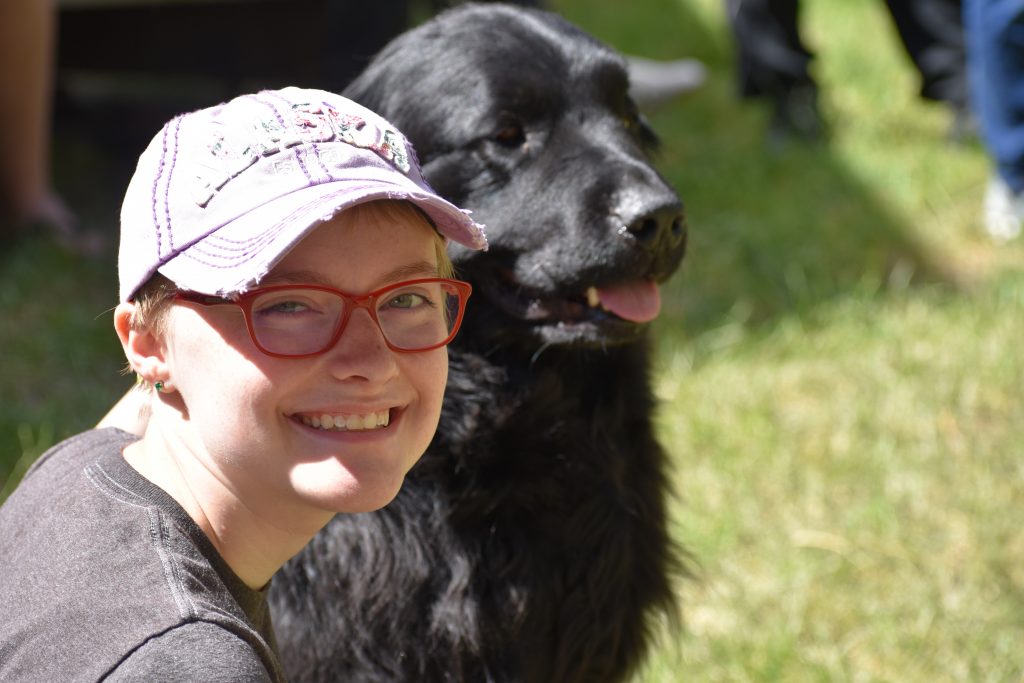 When the door opened, he walked inside, full of the knowledge that he absolutely did not know what to do or say in the face of such grief. Nonetheless, he encountered something amazing. Kneeling by the couch and the grieving parents was the staff sergeant who had lost her son two months before. Her tears, her understanding, her fresh and terrible grief was exactly what this young couple needed. Not words, not assurances, not false happiness or the statement that something good was sure to come. They needed exactly what Romans 12:15 commands, someone to weep with them as they wept.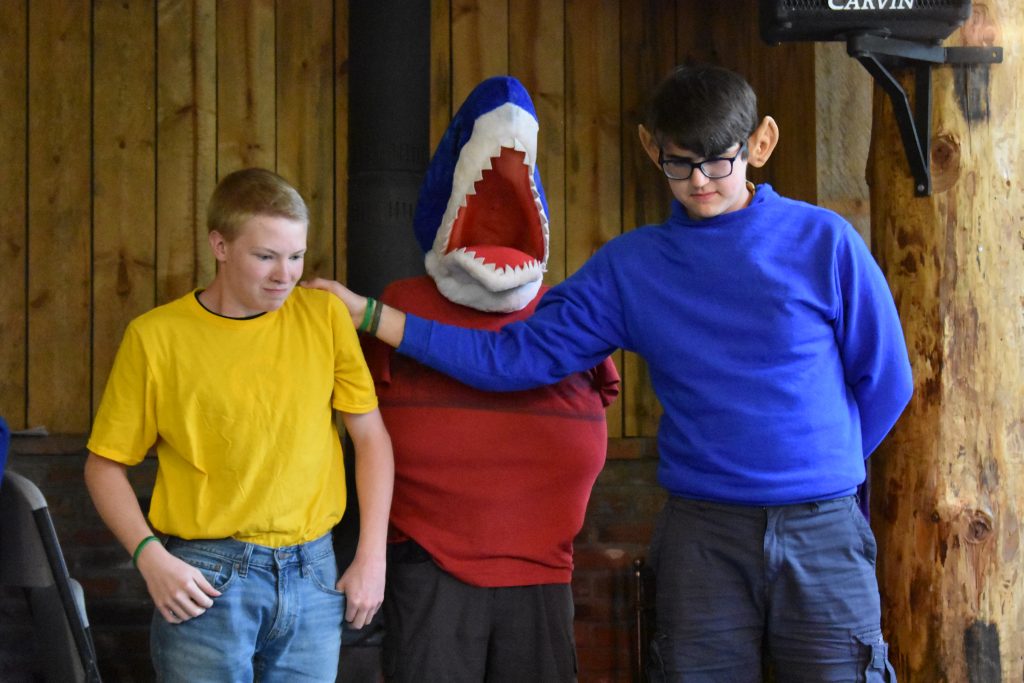 As we searched the pew for Kleenex, hands held tight, Scruffy turned to me. "Do you know what Van Helsing's theme for chapel is next week?"
I answered that I did not.
"Broken," Scruffy said. "His theme is broken."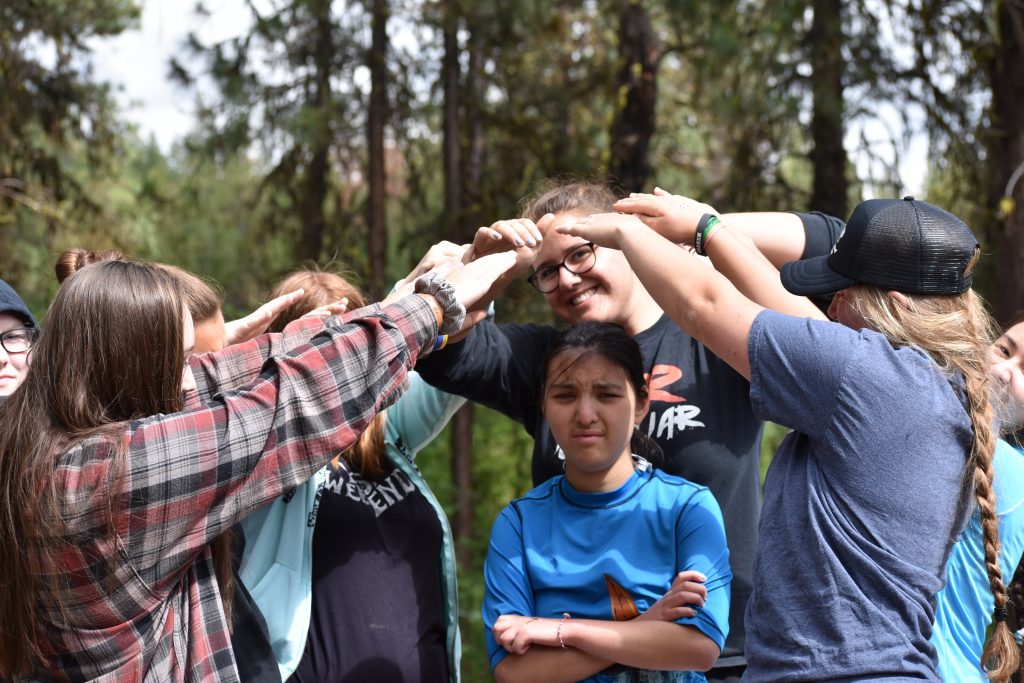 We had not hauled a single suitcase or sleeping bag up the dirt paths to the cabins. We had not smiled at a single parent, sent a single counselor to greet their new camper, or checked in anyone whatsoever with the camp nurse. But Scruffy and I and the speaker himself walked out of the church with just a tiny bit of fear and trepidation. What on earth was God planning for this week of camp?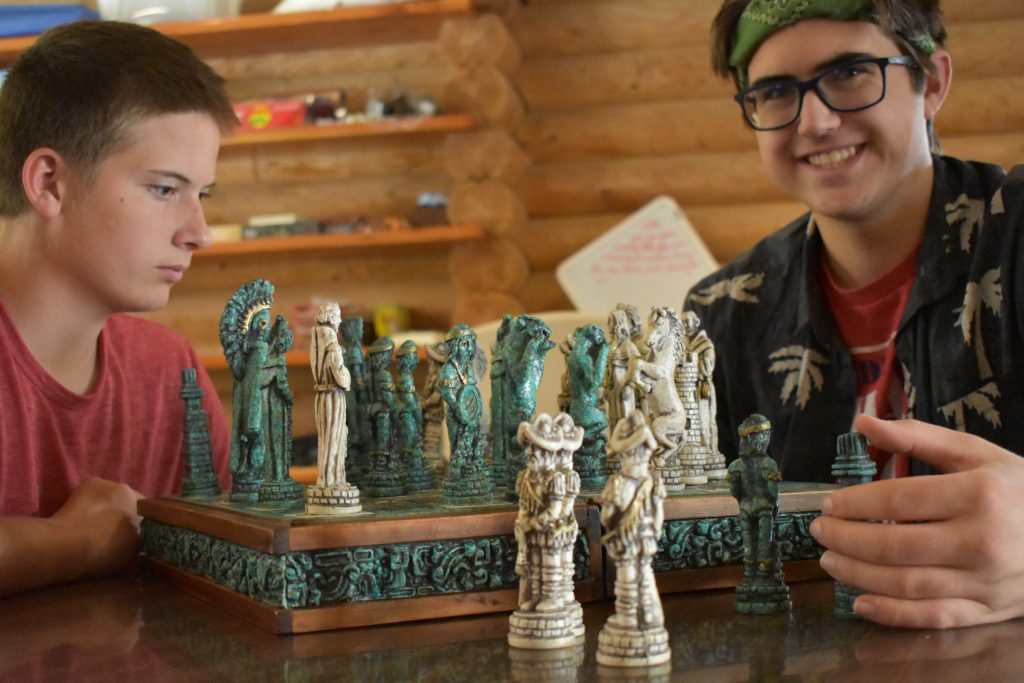 On Monday, registration was in full swing. Scruff had just finalized the cabin assignments (there are always several last minute changes to be made) and needed a moment to pull aside one of the counselors and let her know what the mom of her camper had written about their difficult circumstances. With various people asking where he had gone and when he was coming back, Scruffy found a quiet corner and relayed the message. The counselor was amazed. The same exact rare tragedy had occurred within her family, that very year. For just a moment, they paused amidst the hubbub. God's care was so clear and powerful.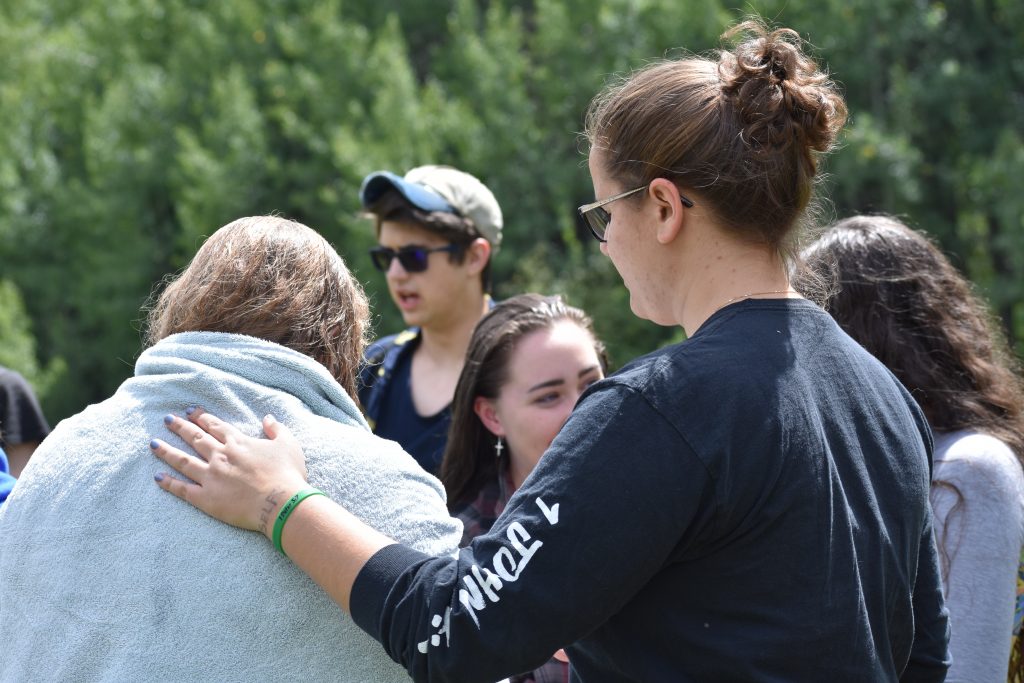 And so we jumped into the week. During that first day, Van Helsing asked each camper and counselor to sign a commemorative pot he'd brought to camp.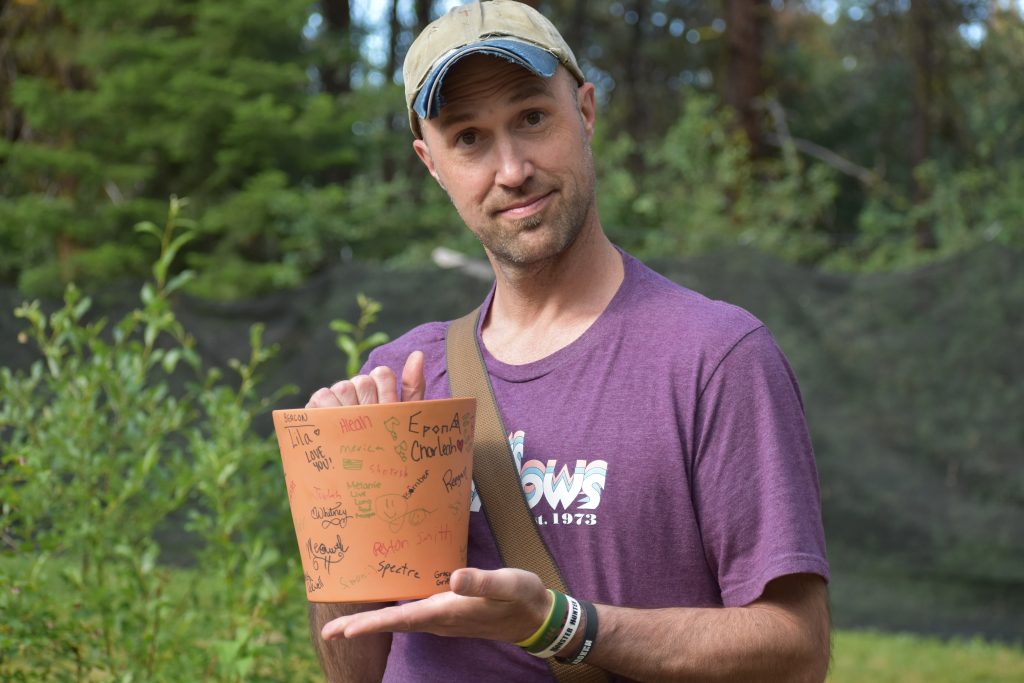 He knew what would happen to the pot and yet found himself growing more and more attached to it as campers and staff drew little pictures, encouraging messages, and signed their names in their own unique ways.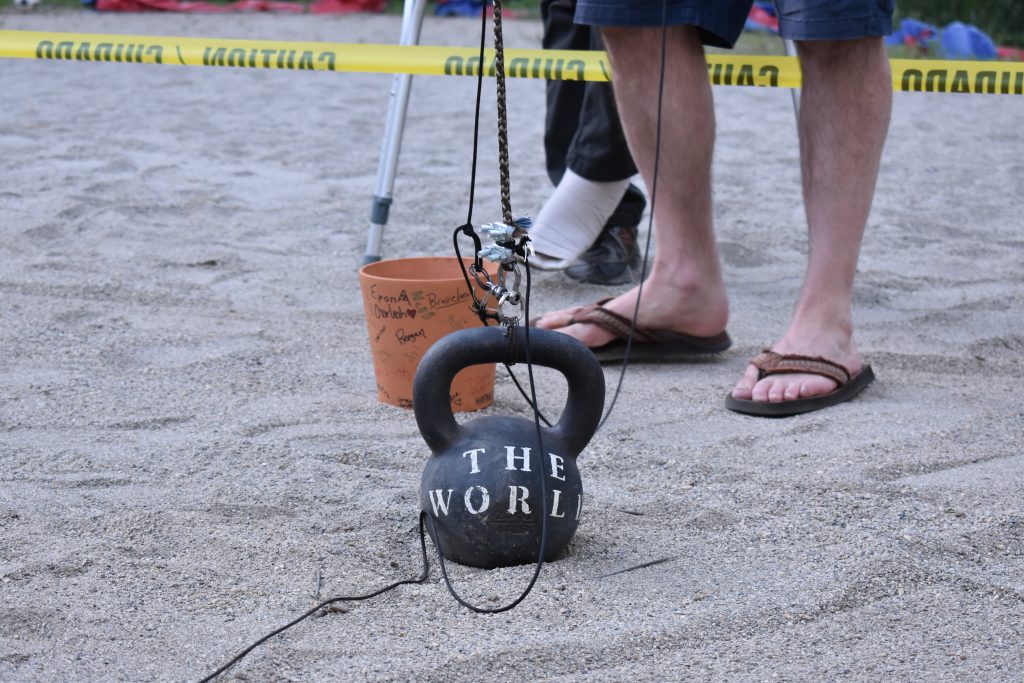 During chapel, Van Helsing brought up something that had been made so very clear to Scruffy and I during church the day before. The world is full to the brim with hurt and heartache. It will not spare something, simply because it is precious to us. He had everyone stand up who had ever had a broken bone, a limiting physical condition, a bad sunburn, baldness, or bad gas. Eventually, all were standing. In one way or another, we are all broken.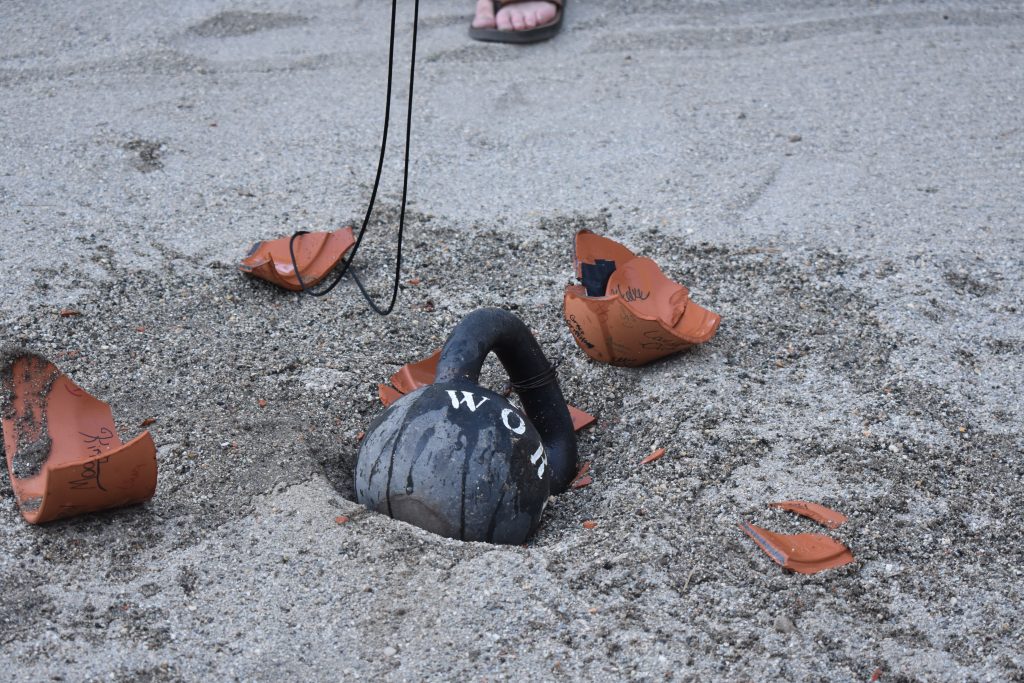 And then he did the unthinkable. Van Helsing took that unique pot, the one with all the signatures, doodles, and sweet notes. He put it in the volleyball court beneath a giant tripod that Choco built, and he dropped a 40lb weight smack on top of it.
Broken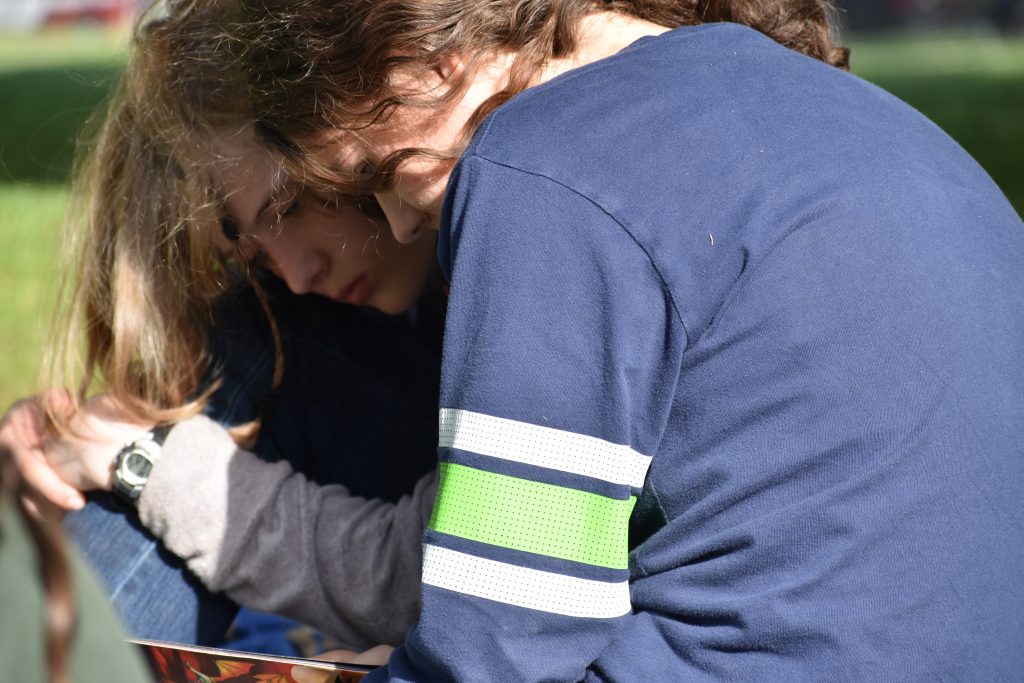 But the beauty of Romans 12:15 is that not only are we to weep with those who weep, but we also rejoice with those who rejoice.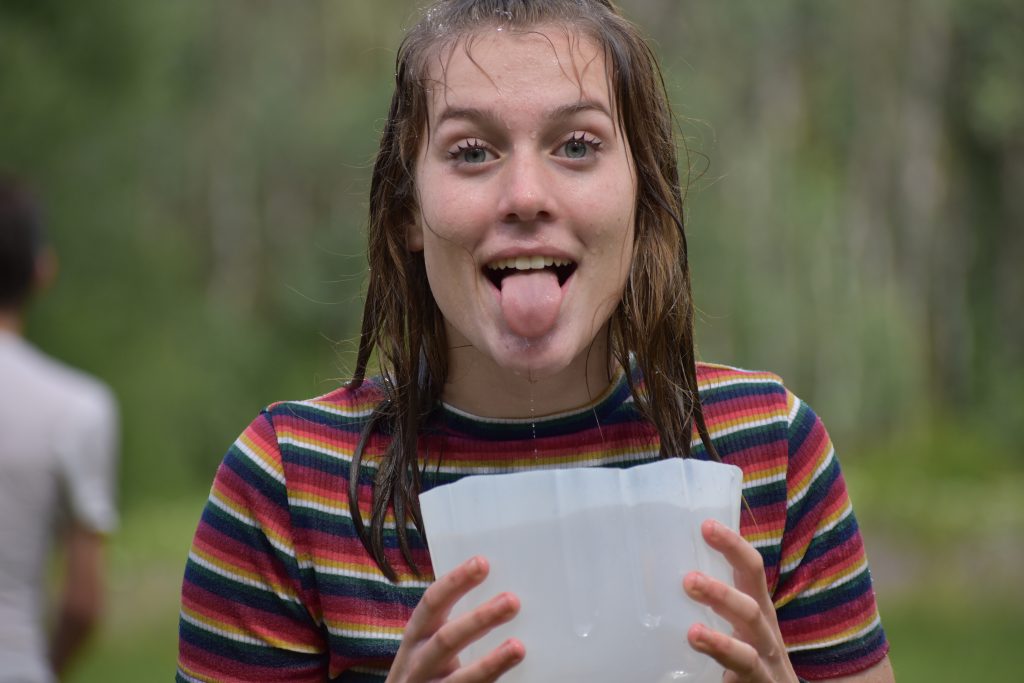 Even with such a brutal reminder of the sorrow that surrounds us as the whole camp stared down at that poor broken pot, that honesty made it almost easier to relish the crazy fun that is camp.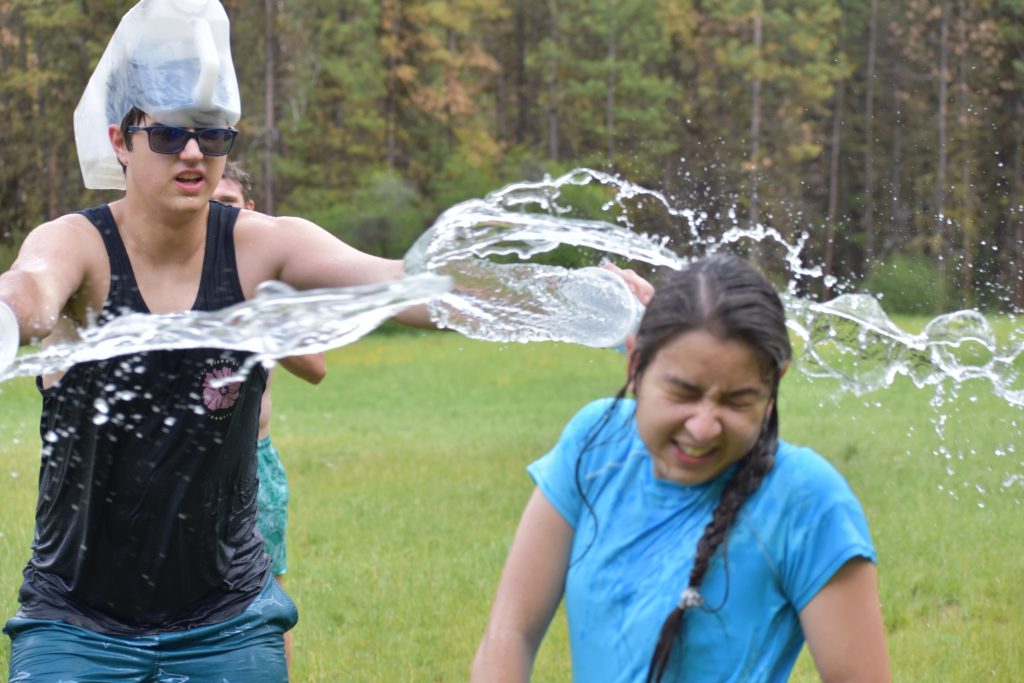 Don't underestimate the value of a week of water fights and crazy singing, cabin competitions and night games in the forest, taking a hike out in God's glorious creation and racing to eat a marshmallow covered in spicy mustard. This is the only break that some of our campers get, their only week to be a child.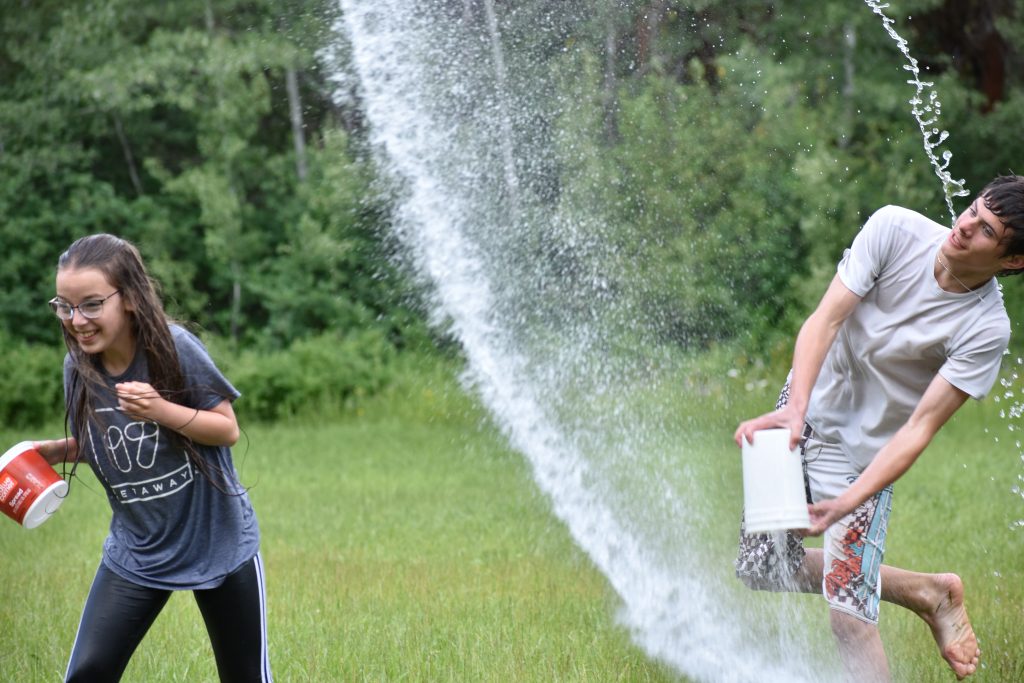 Amidst water fights, sand castle competitions, swimming at Lake Chelan, and even paintball and slip-n-slide, the campers of each cabin guarded a fragile blown egg that they had decorated and named.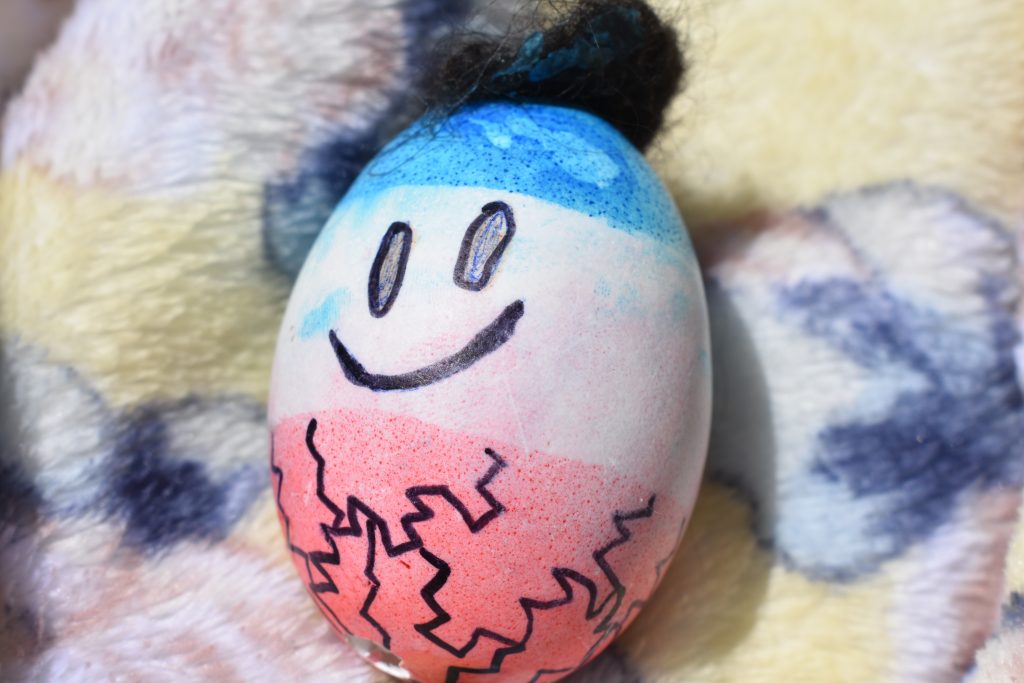 As you might expect, during the Eggstreme Egg Challenge, more than one of these delightful mascots were broken.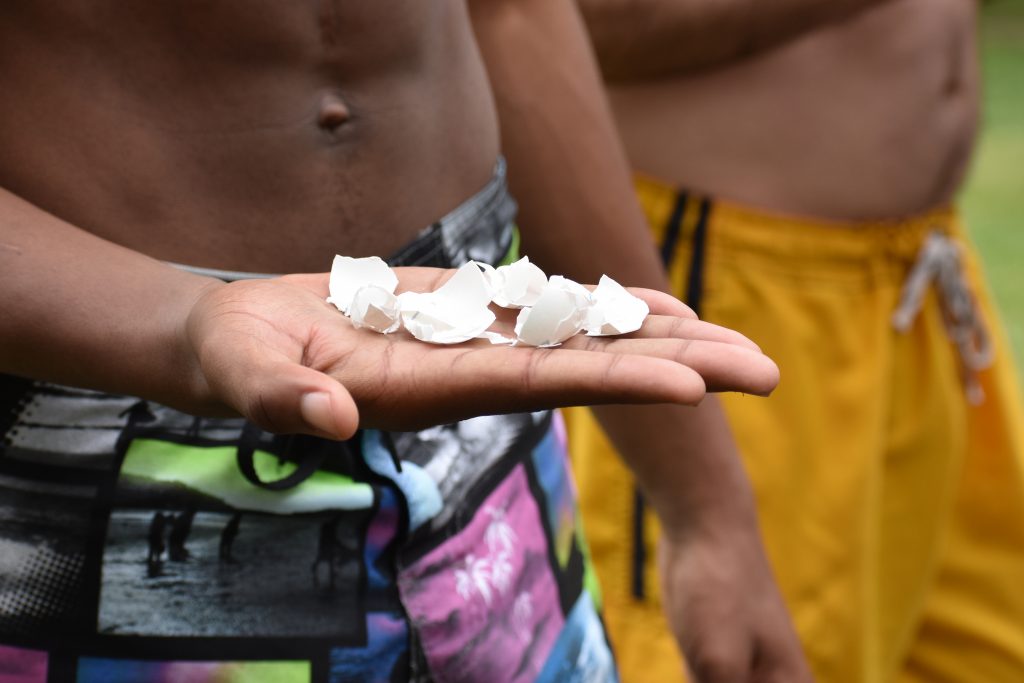 Here, a guys' cabin mourns the loss of their egg after they chucked it down the dock at Lake Chelan in a bold attempt to win the latest challenge and get the egg to the end of the dock and back.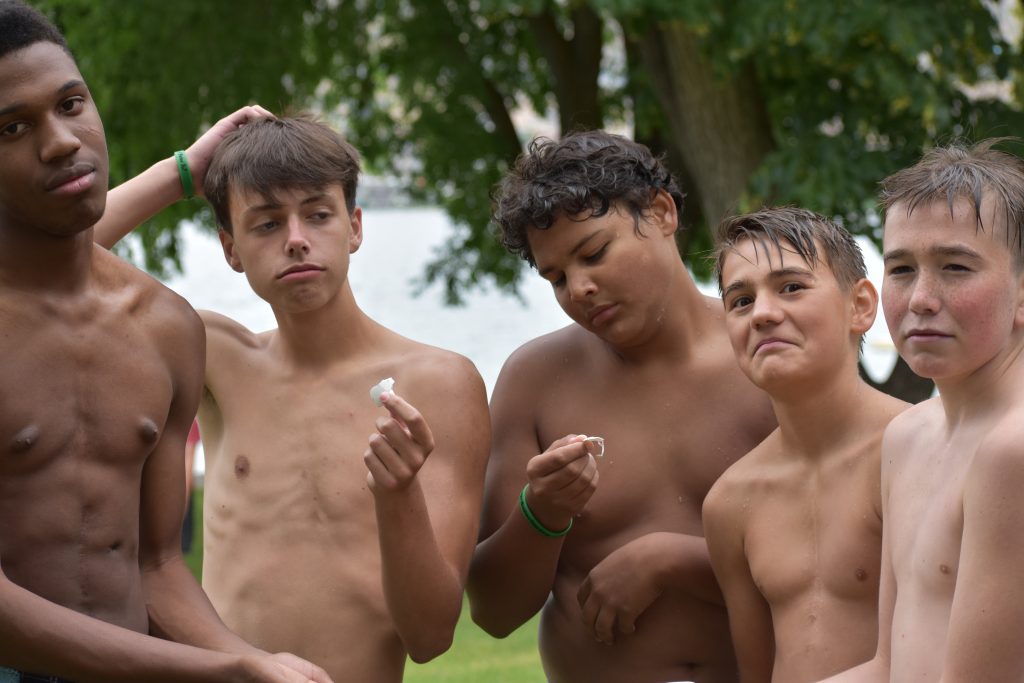 As the different cabins struggled to keep their eggs from breaking during the rigors of the Eggstreme Egg Challenge, Van Helsing continued to both smash items with the 40lb weight and speak on brokenness.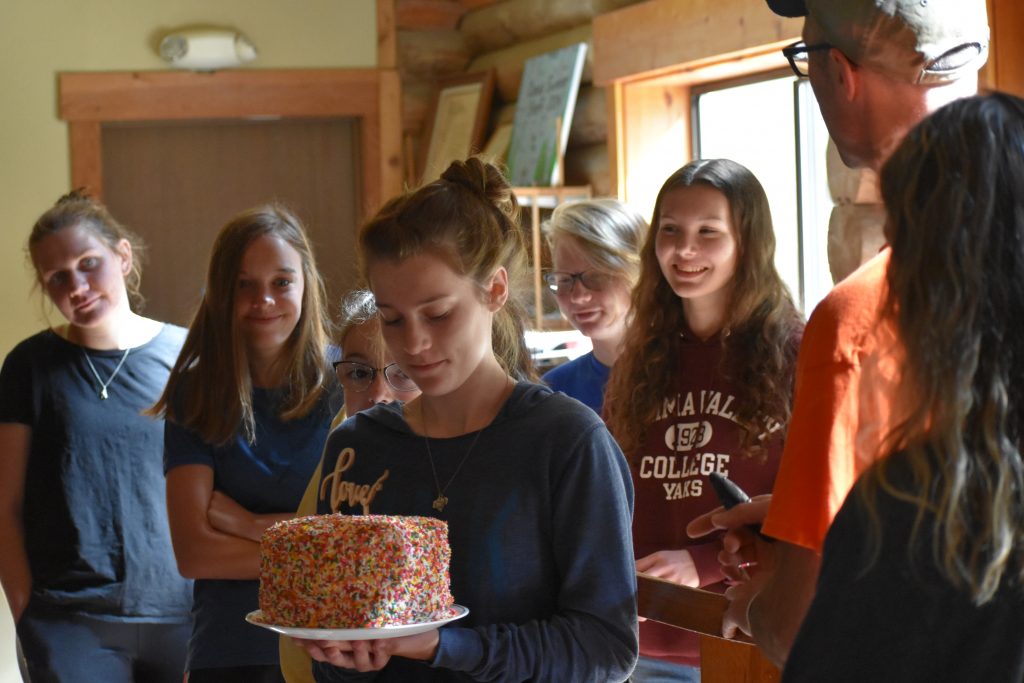 He asked one cabin to bake a truly amazing cake. They made each delectable layer a different color, spread flavoring between, frosted it with care, and applied a gorgeous decoration of sprinkles. Then they put the name "Love" on the cake and Van Helsing spoke on broken hearts.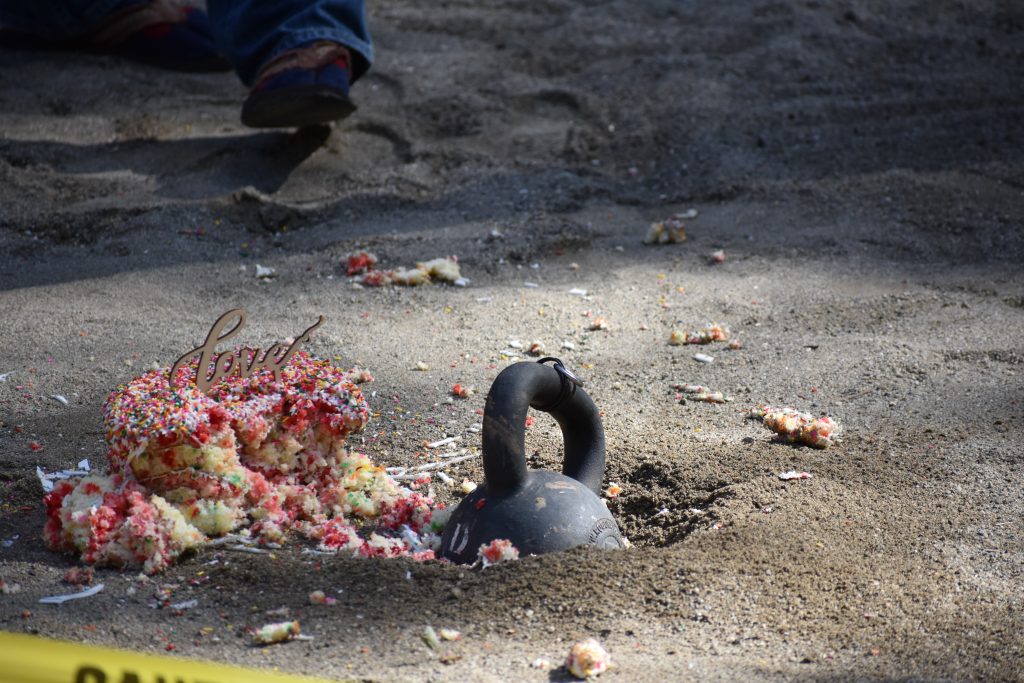 Even though the human heart is precious and designed by God for love, friendships and romance can be fraught with peril. But as one boy shouted out when the wrecking ball demolished this lovely confection, "Hey, that's still good cake!" He attempted to eat it out of the dirt, and indeed, the girl's cabin that baked it had brought their forks to the demolition.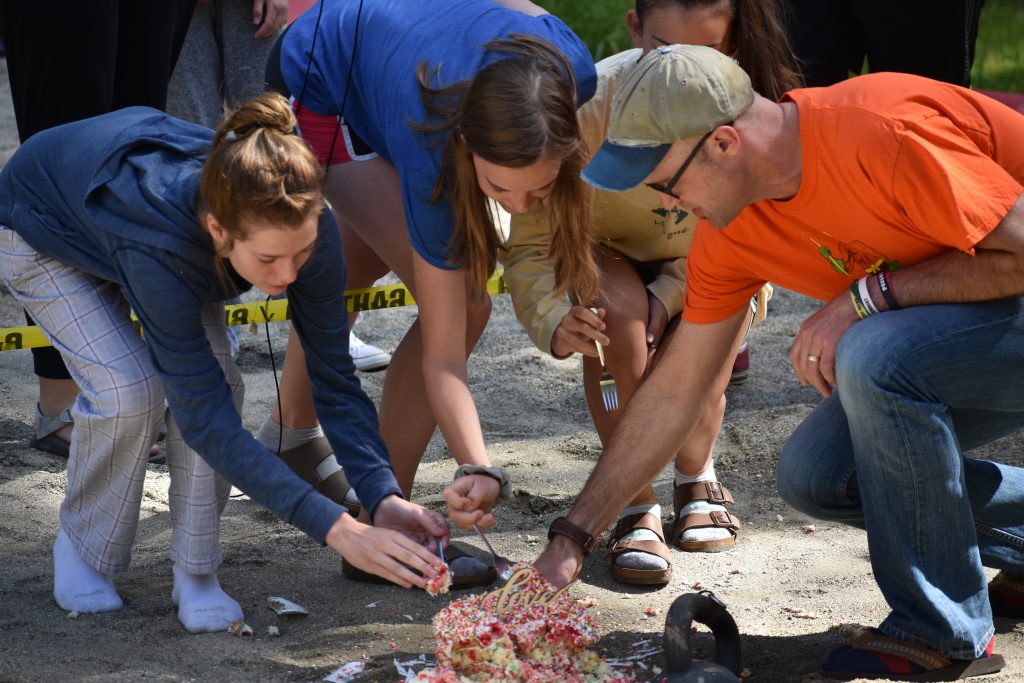 I couldn't help but stop and ponder that campers words. Isn't that just like Jesus when we come to Him shattered. Perhaps it was our own mistakes that dealt the destruction. Maybe the sin of others running rampant through our lives or just the ugliness of a fallen world leaving casualties behind. But we are broken and we know it and yet when He sees us shattered and wondering if there is anything worth salvaging, the Savior shouts out, "Hey, that's still good cake!"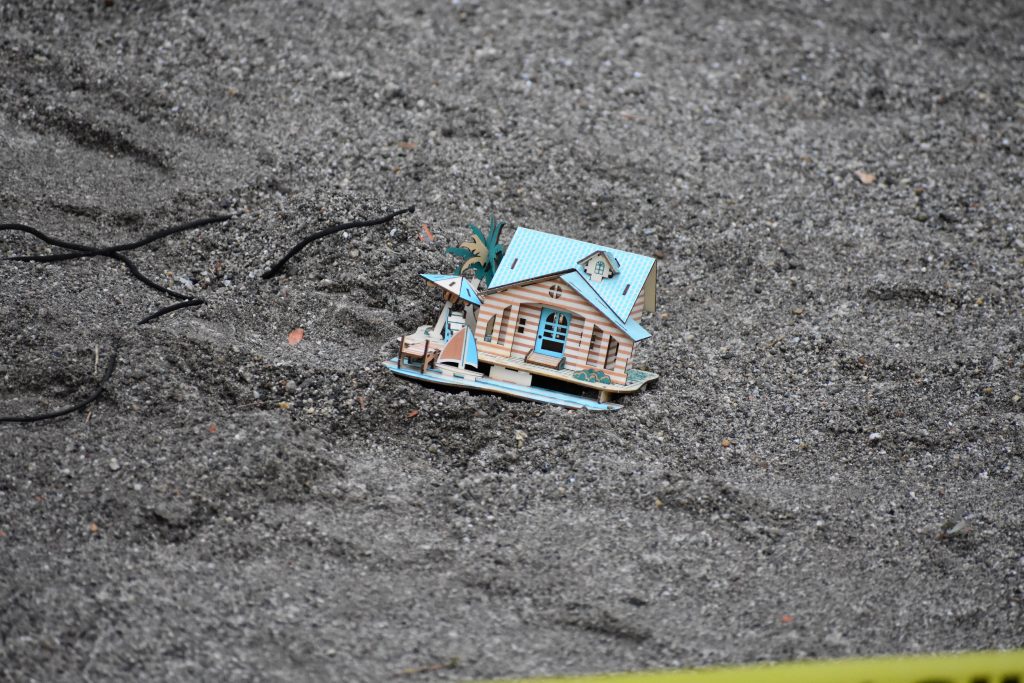 Broken homes?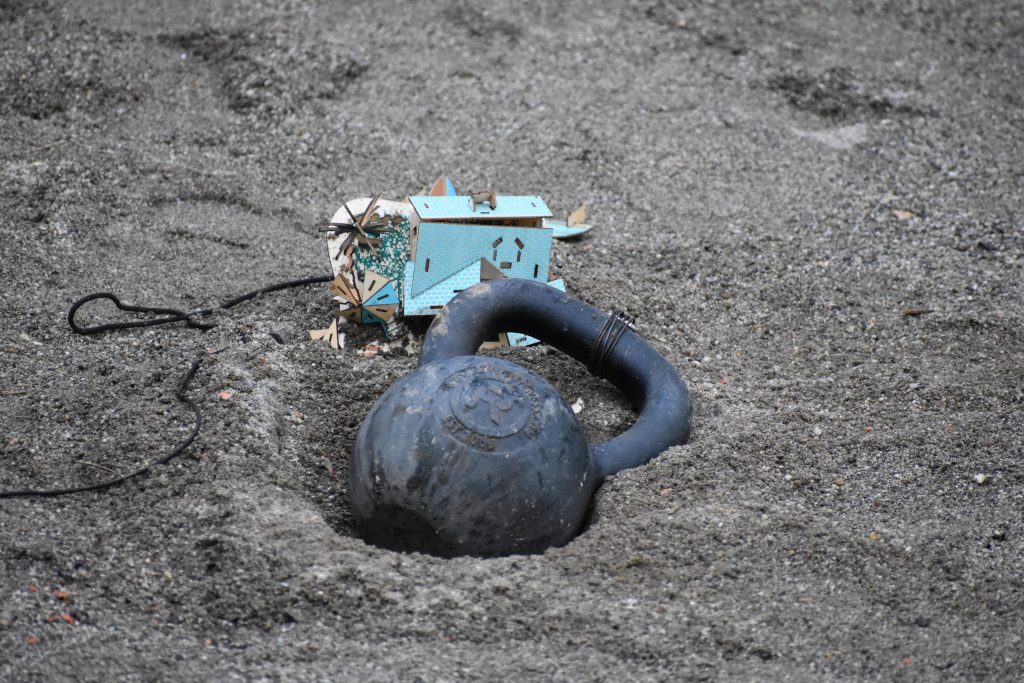 Yes, so many kids in both Christian and non-Christian homes struggle with this heartache.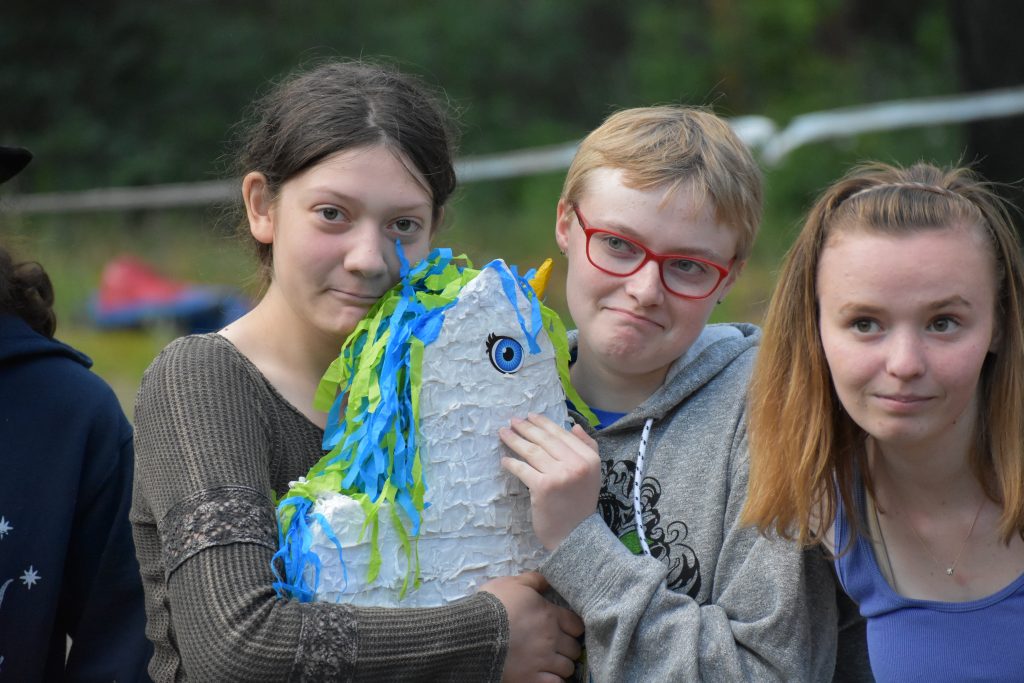 When Van Helsing asked a cabin to watch out for this special unicorn all week, they were concerned. "You're not going to smash Dude, are you?" But when Van Helsing spoke on broken dreams, Dude's fate was sealed.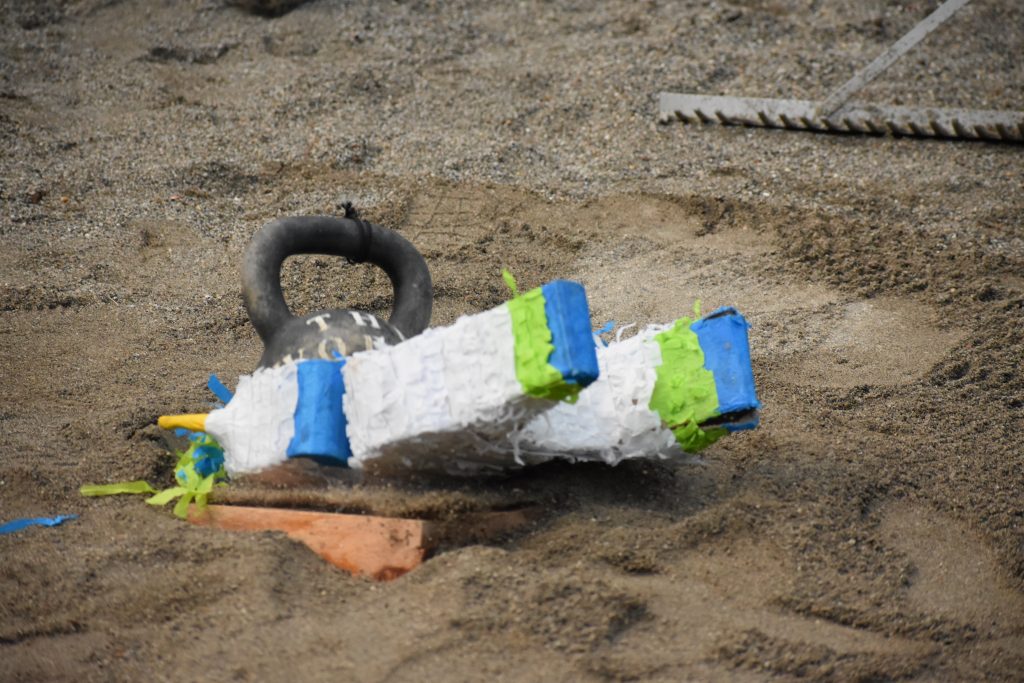 We had so many different and amazing campers that week. Campers who were bold and loud, raising a hand in every discussion and always ready to give the speaker something to think on as he addressed the camp. We had campers who were so shy they wouldn't talk at all. Each of them faced their own struggles and God was faithful to give help when we asked. Like that moment in staff meeting when we realized what it meant to a shy camper every time we used her name. Seeing a bold camper ask for help and a quiet camper stand up and speak in front of the whole group. Watching these kids learn and grow was a true honor.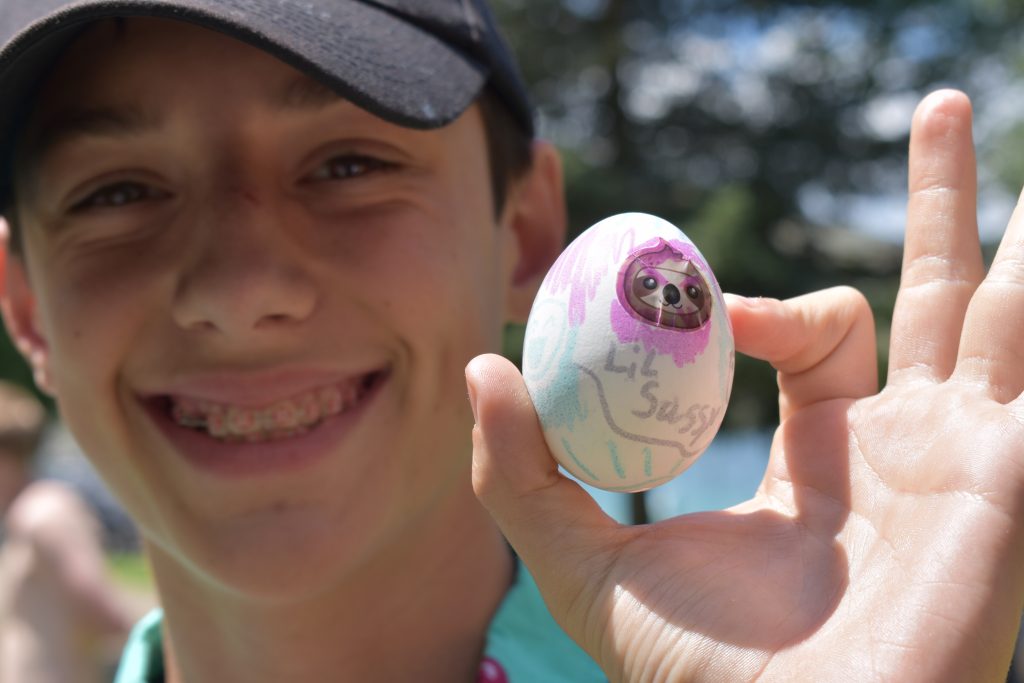 Teens today face difficulties that have sent many an adult into a tailspin, but it is so hard to talk about what is truly and deeply tearing you up inside.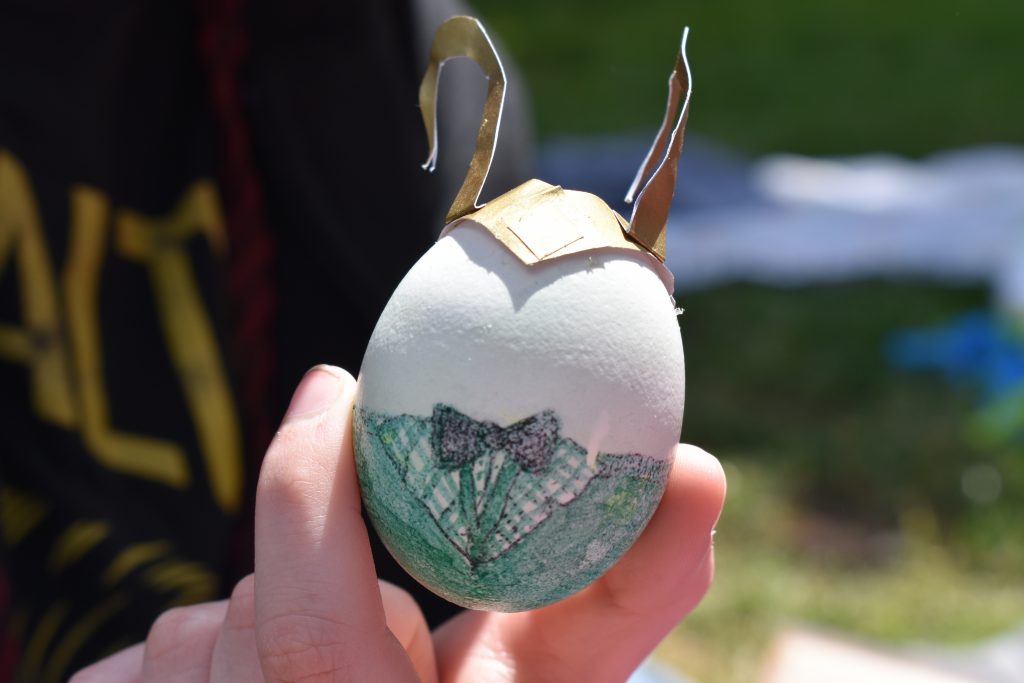 All those crazy illustrations, from a beautiful smashed cake to carrying around an egg named Lil Sassy, brought out laughter and tears and the ability to pause a moment and address that real thing inside that life has shattered.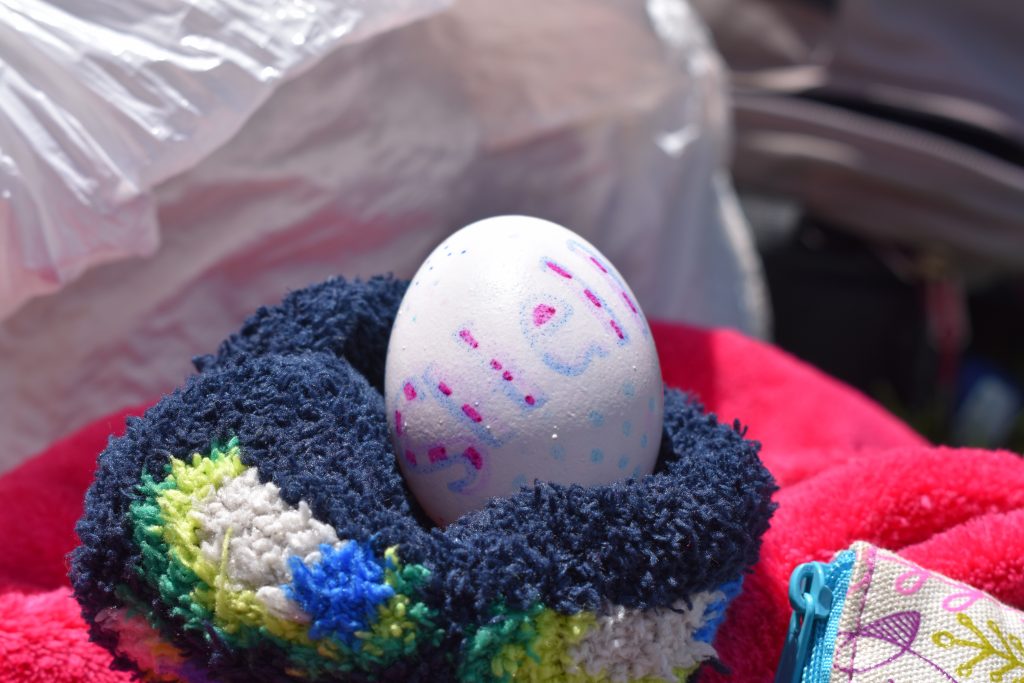 If a decorated egg needs to be smashed so that a cabin can hold the pieces and speak of that family tragedy, the bully that was supposed to be a friend, that addiction, the terrible heartache that is making it so hard to trust God, well … smash away! Sacrifices, honesty demands sacrifices.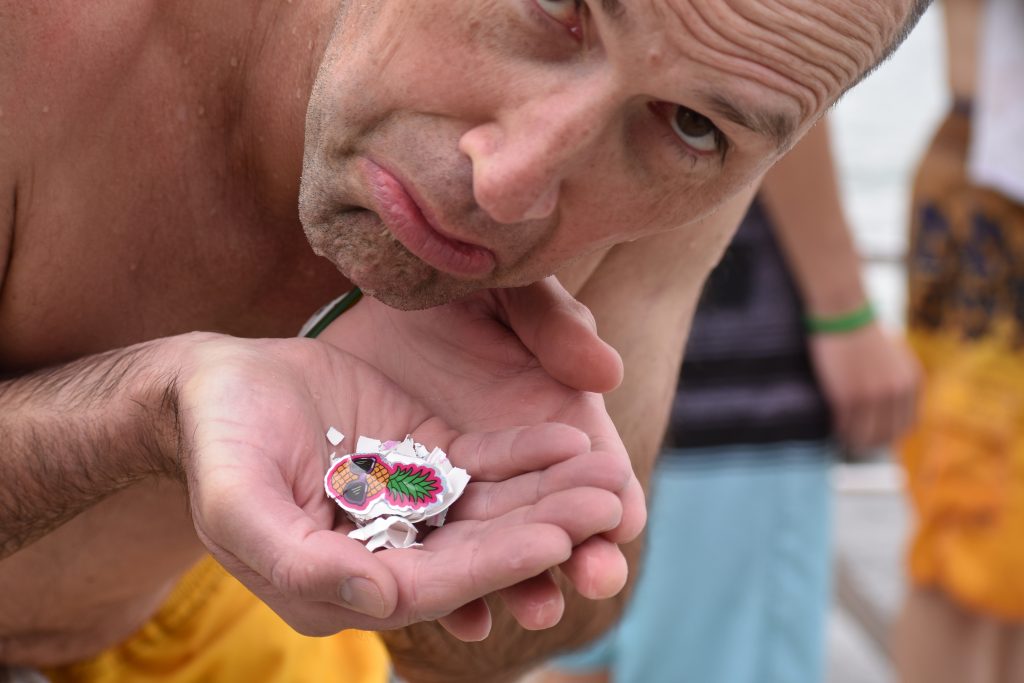 Those silly eggs, that shattered toy house, the sad and broken unicorn, they gave us a moment to laugh and then to weep because so much more is broken with us as a people than a tasty cake or a little egg with dog hair glued to its crown.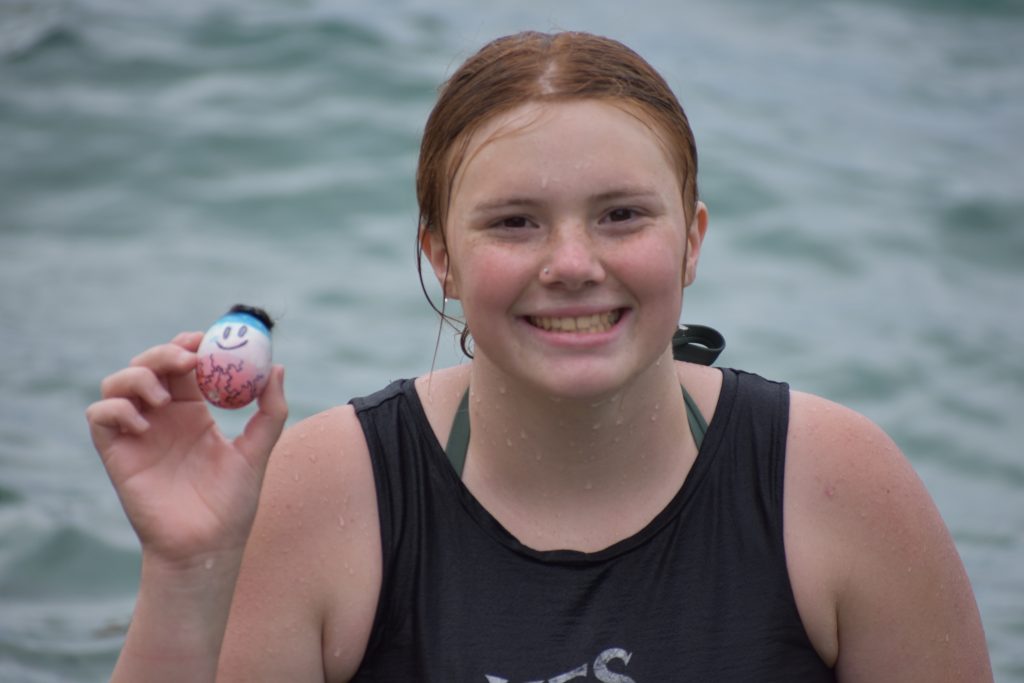 As amazing as each cabin egg was, as lovely and tasty as that gorgeous cake appeared, none of them compared to the value of each beautiful teen we were privileged to serve during the week.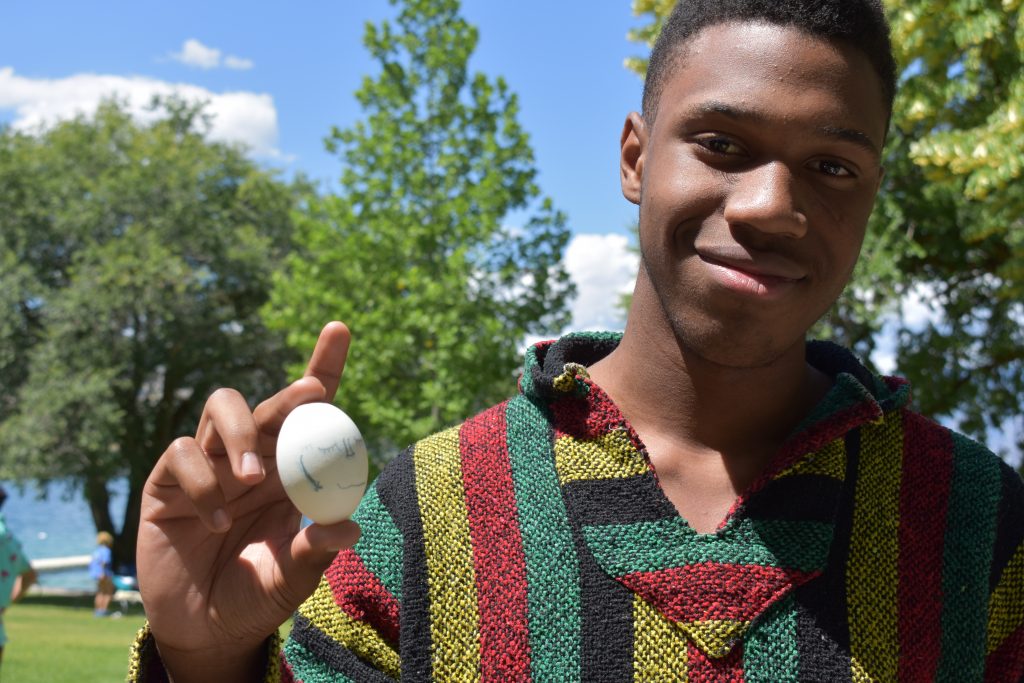 And the hard truth was that, yes, they were broken, too. We all are broken.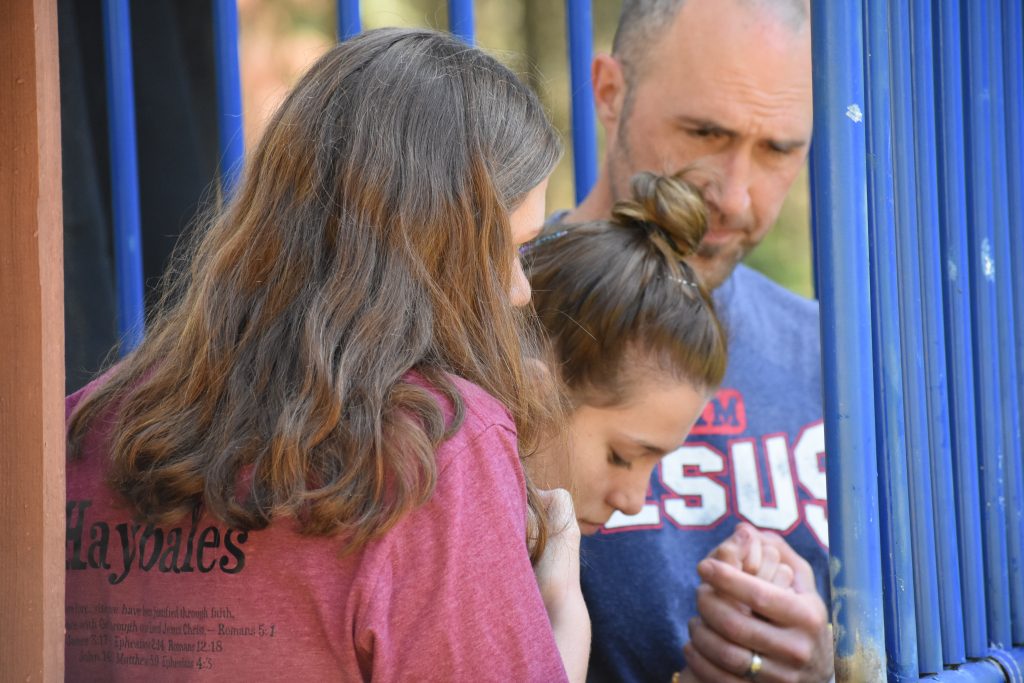 Teens absolutely need those carefree moments and delightful rowdiness and fun. This is a balm to the soul.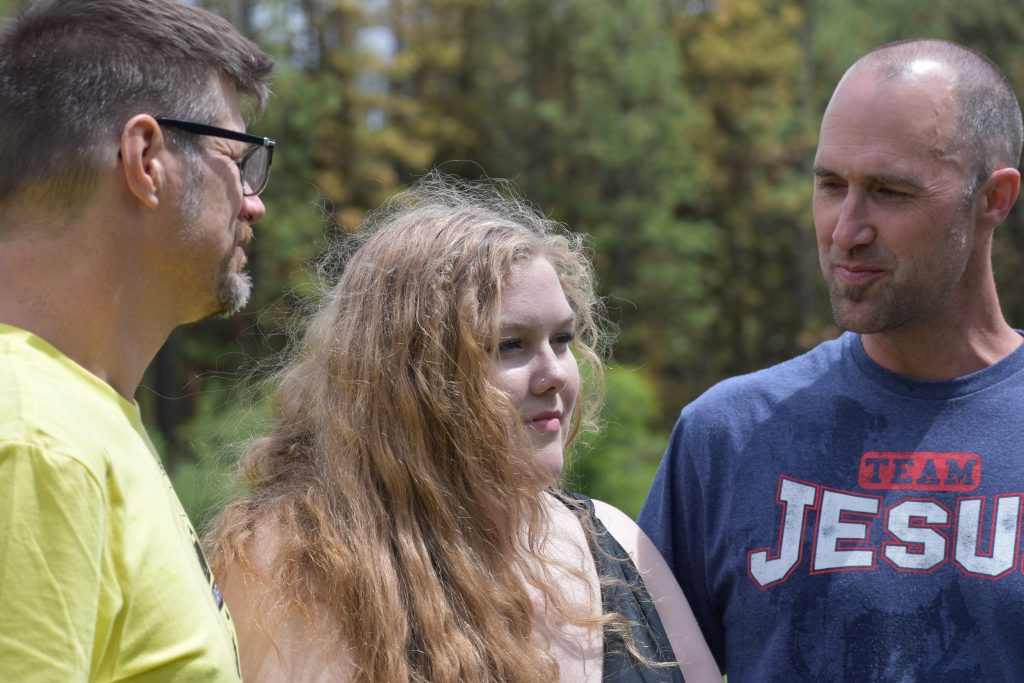 But they also need honesty. So many teens are deeply hurting and they don't appreciate the adults around them glossing over their pain and giving them platitudes instead of our hearts. "Rejoice with those who rejoice, weep with those who weep."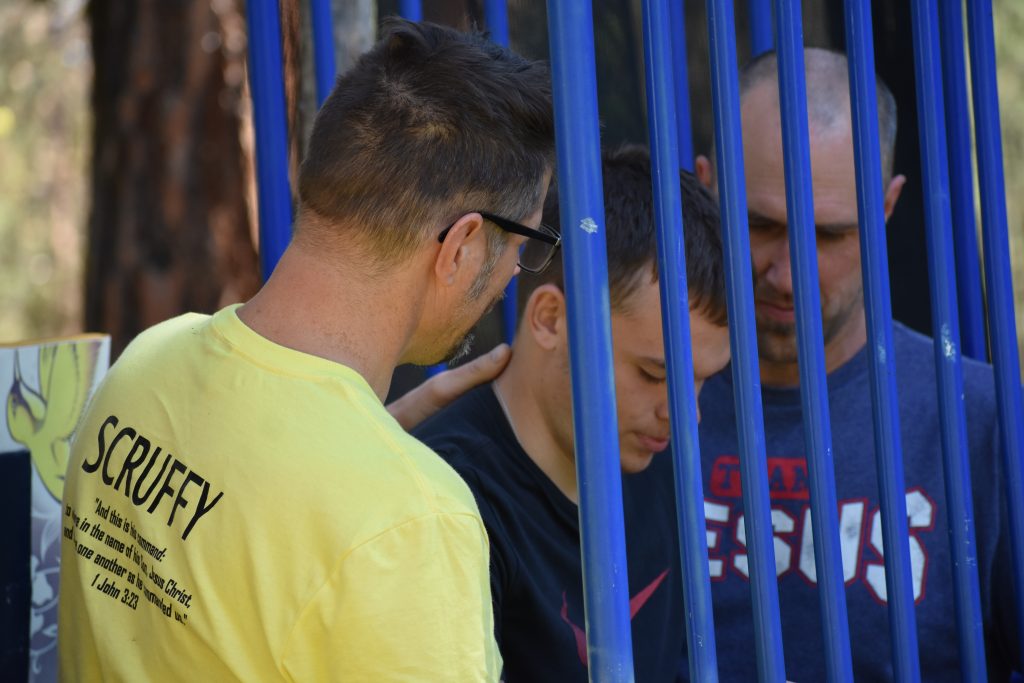 But when we gather the strength to both rejoice and weep together, to face what life has dropped on us, to be honest and real, then we can look at the climax of the story. Jesus Messiah, broken in our place, broken for us.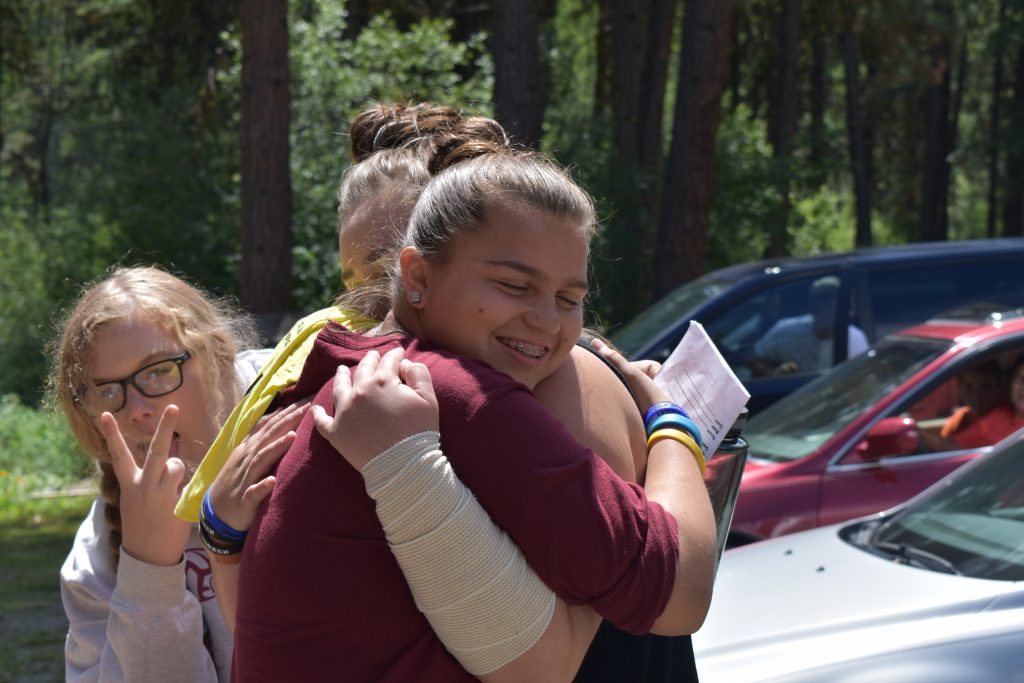 And what about that young camper who was struggling through the rubble of a family loss? She debated about whether to share or not. I don't blame her. It is difficult to be that honest, so hard to bare your heart. But eventually she talked with her counselor. As they spoke, strange coincidences started popping up. Both the camper's family and the counselor's family lived in the same town, faced the same trial, and even had the same name! They realized that they were actually cousins and would have never known if she hadn't taken the risk and told her story. God not only gave this camper a counselor who understood her particular struggle, He introduced her to her family. A young woman who was a little older, had been following the Lord a few years longer, and was facing the same brand of hurt.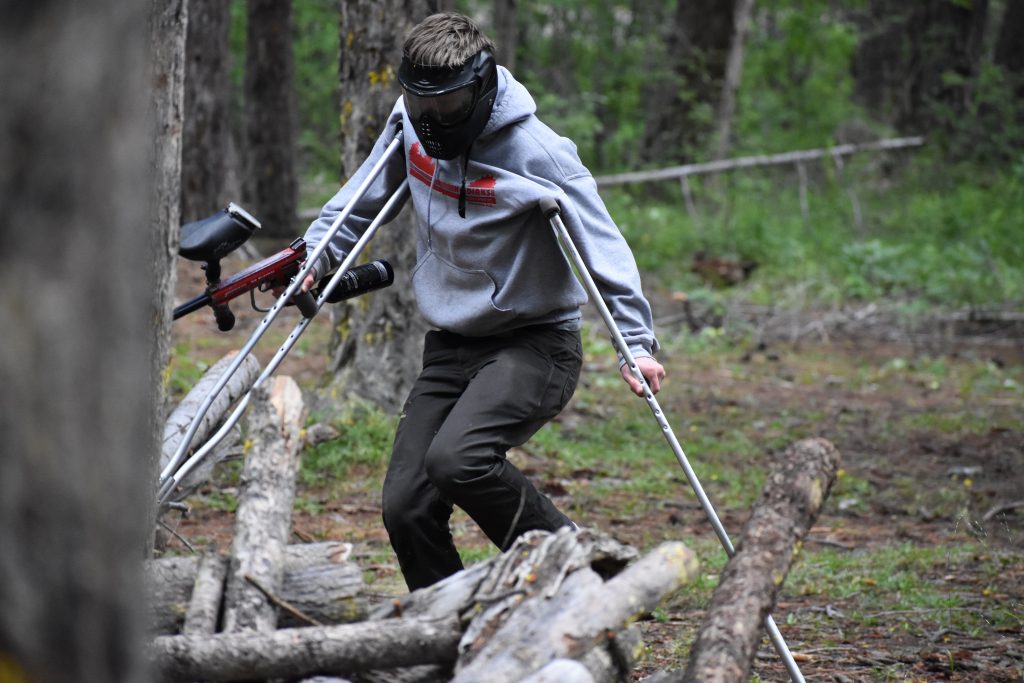 Even broken, especially broken, with such a Savior standing in our place, we absolutely do have the strength for what we face. For He has the strength and in the end, His strength is what will win the day.
So yes, Sr. High Teen Camp was an amazing week. A week where we rejoiced, wept, and were broken.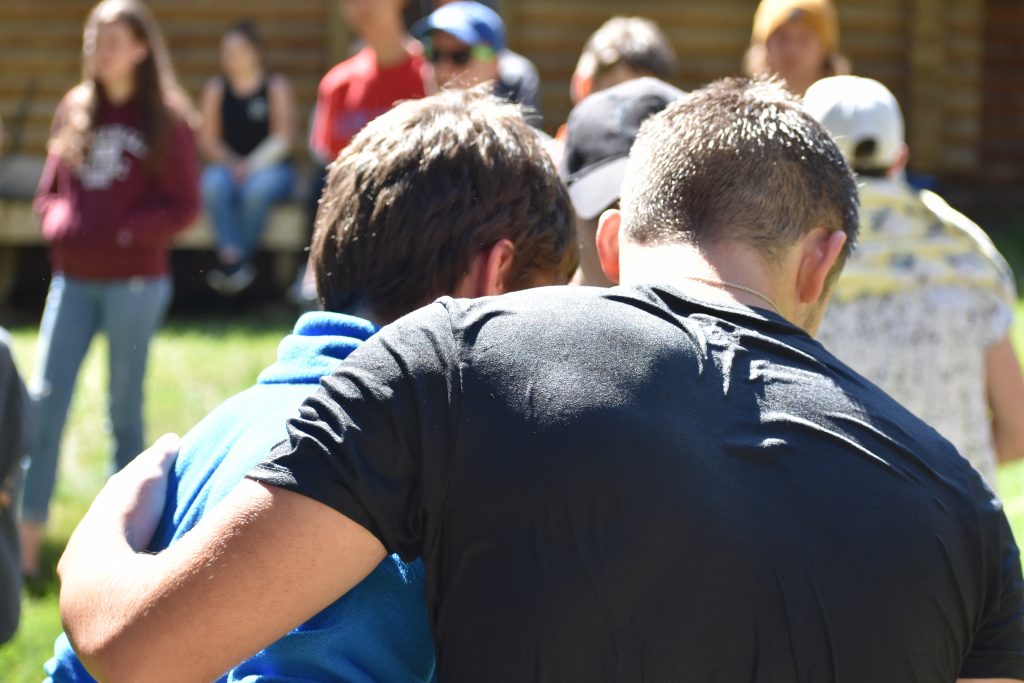 "But we have this treasure in jars of clay to show that this all-surpassing power is from God and not from us." –2 Corinthians 4:7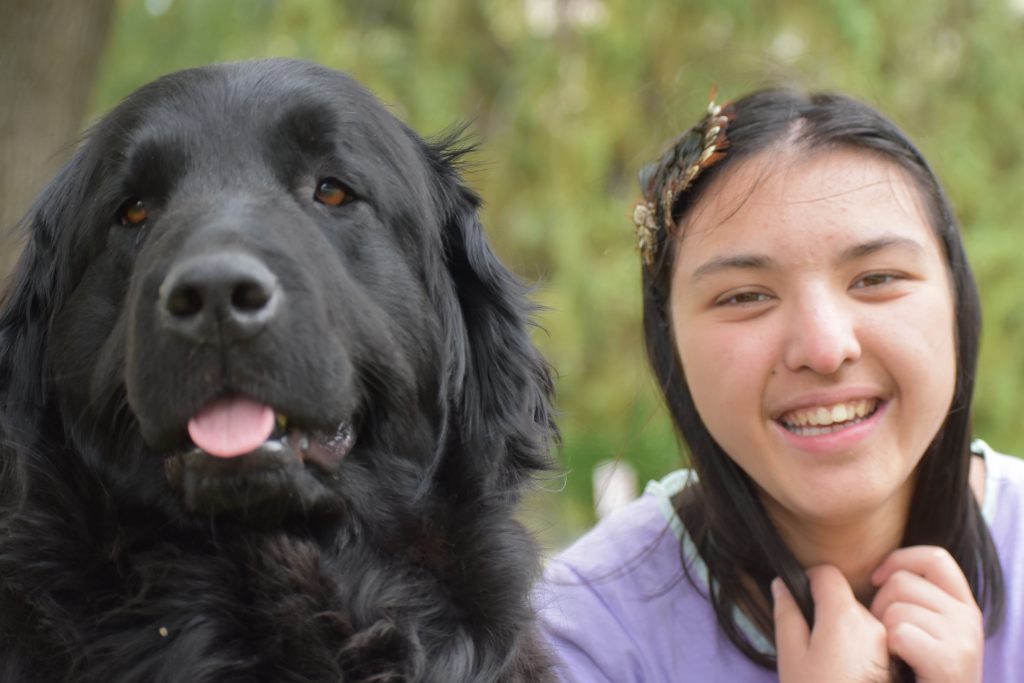 *to protect the anonymity of our campers, I make certain not to pair a picture of that particular teen with their own story.