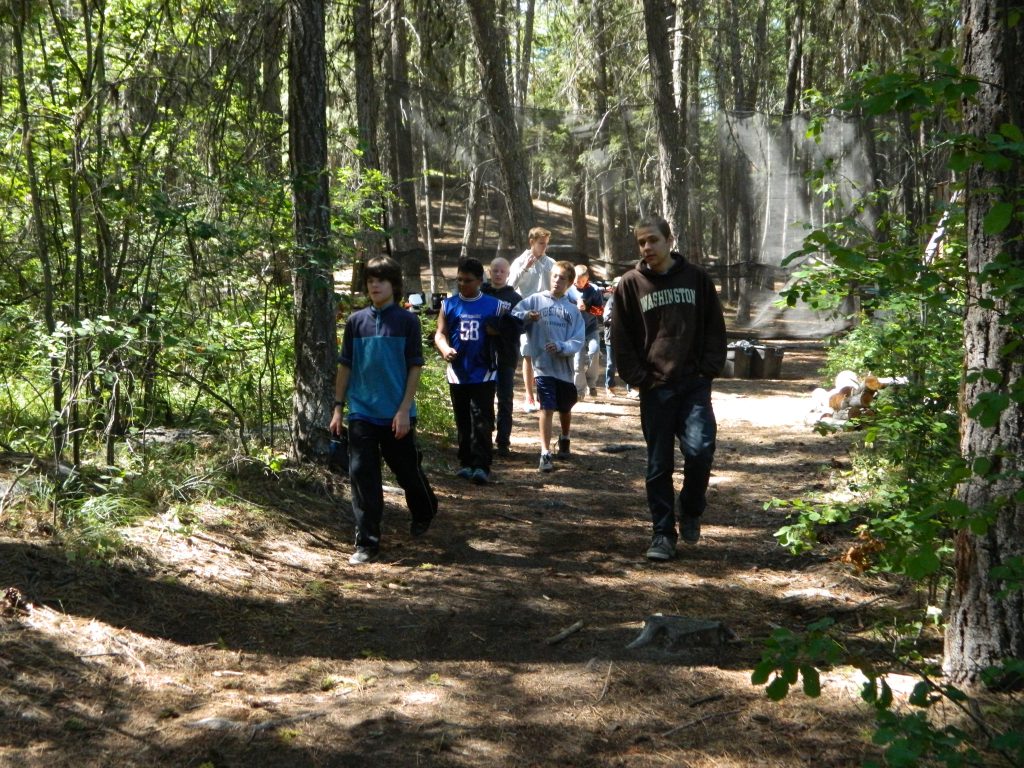 Finally we come to Jr. B, the last Camas-run camp of the summer. The campers played paintball, rode horses, and crashed through the forest during night games.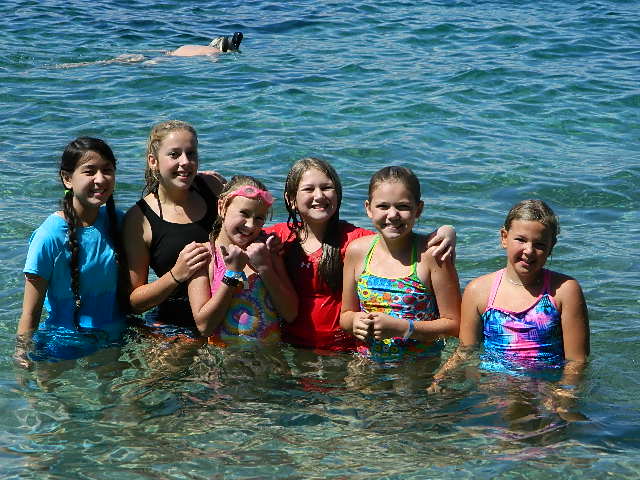 They traveled by bus to Lake Chelan for a sun-soaked day at one of the clearest lakes in all the world and of course they…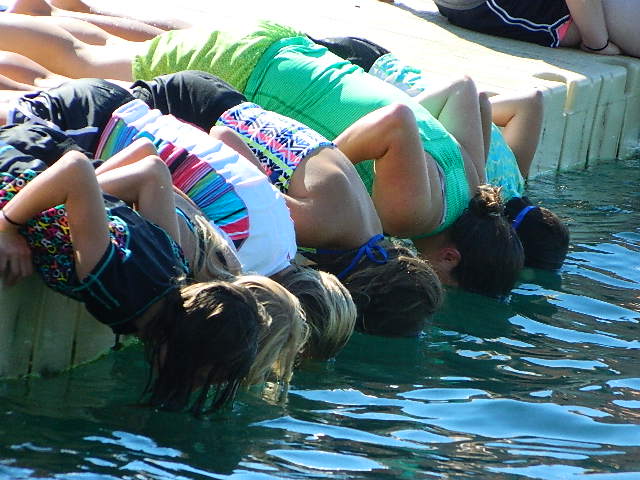 …did strange and inexplicable cabin bonding activities while there. What are those girls doing, looking for sharks?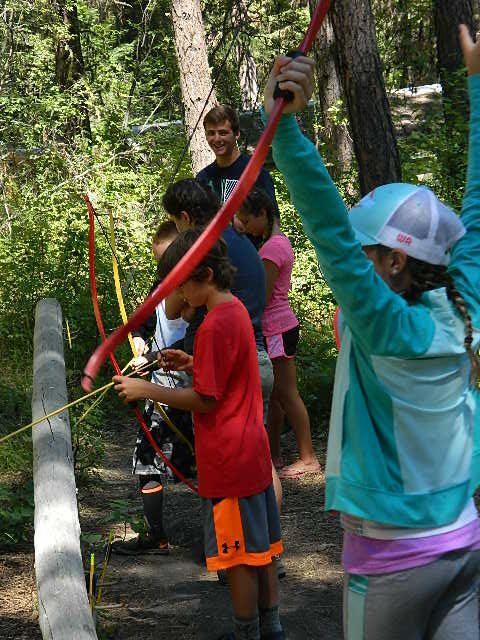 There were fabulous, archery-related victories…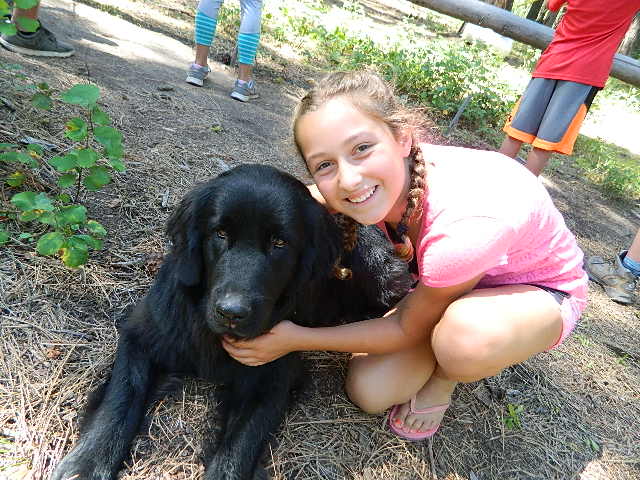 …and photo opportunities with Princess Leia Freyja…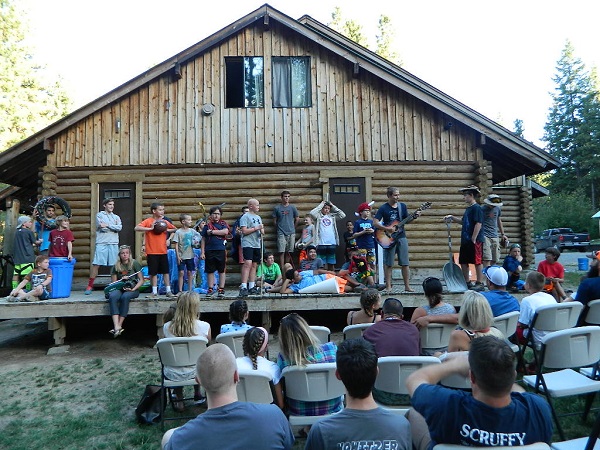 Strange and confusing skits…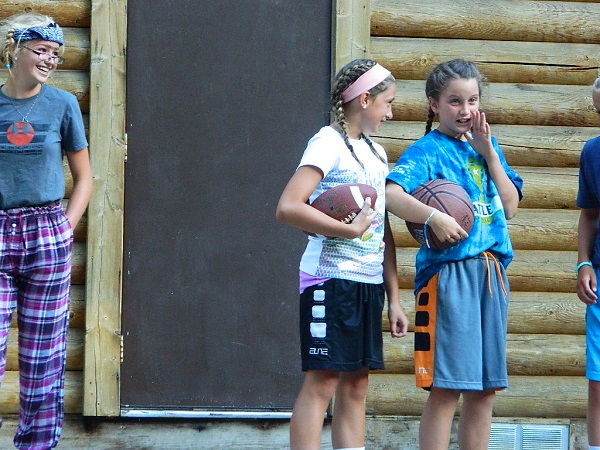 …and counselors dressed up in pajamas and pigtails all so that their campers could eagerly make fun of them.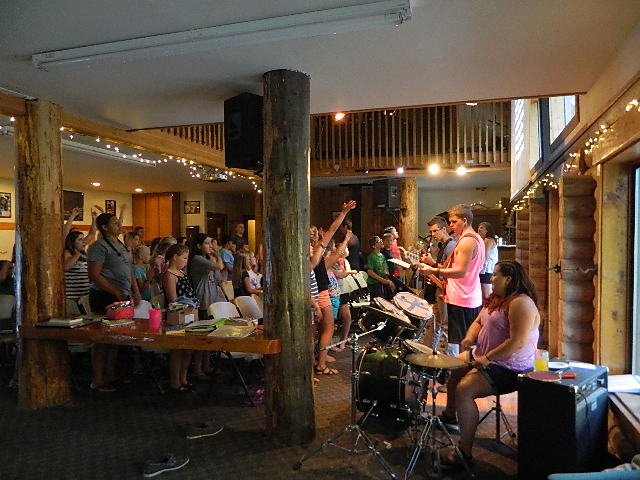 But most importantly, we were once again given a glimpse of God. In the crazy and goofy moments and in the majestic beauty of Lake Chelan as the sun sank below the hills. In the quiet chirping of insects in the grass and the blazing majesty of a sky full of shooting stars. In the chapel sessions where God's word was taught and the sound of 40 children lifting their voices to God in song. Two young boys chose to give their lives to God this week and many more were shown God's love and compassion during a six day heap of awesomeness we like to call camp. Thank you so much for your prayers and support this summer, everyone. We truly could not do it without you. God Bless!
Boo Boo