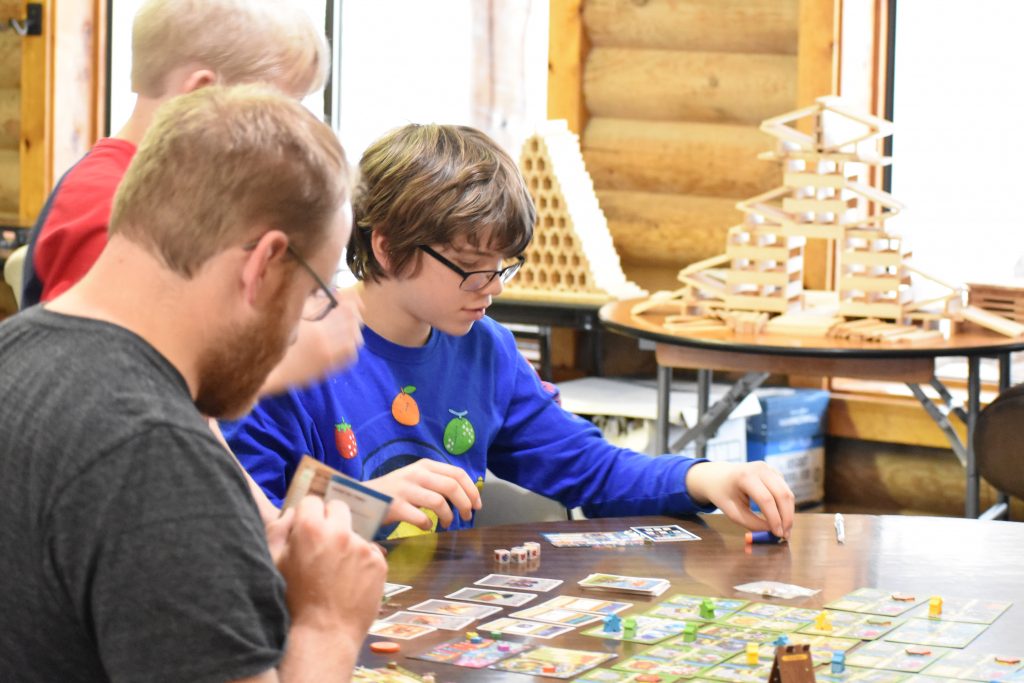 In early December, Camas Meadows Bible Camp heats up the lodge and gets the cocoa ready for former summer staff who wish to bring their own children to play in the snow.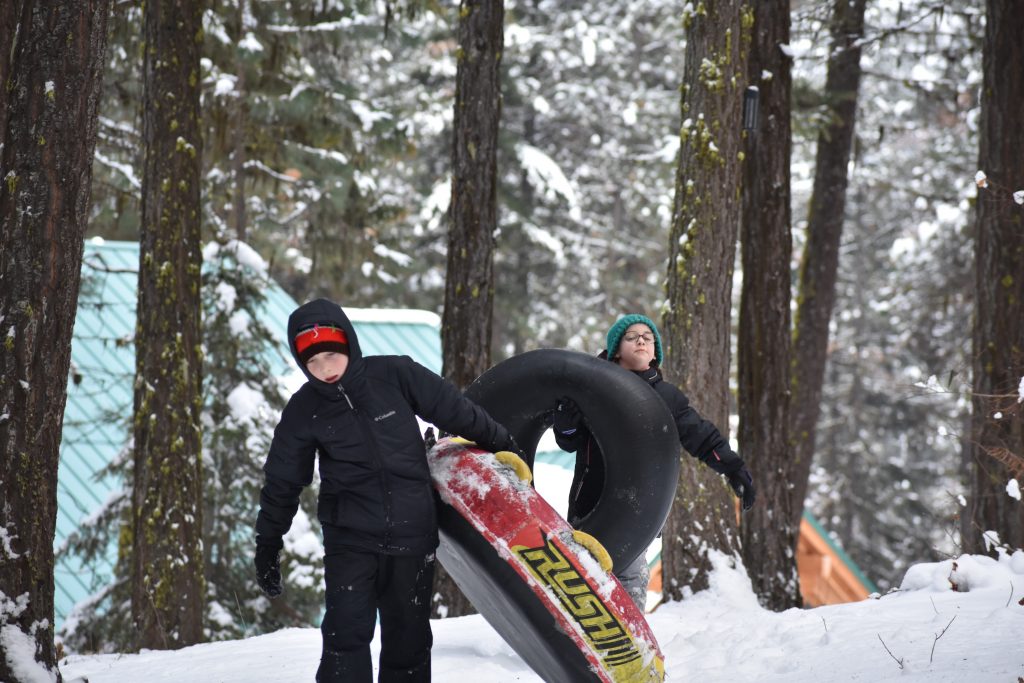 There is tubing "The Hill," building snow forts, starting snowball fights, and all manner of winter time fun.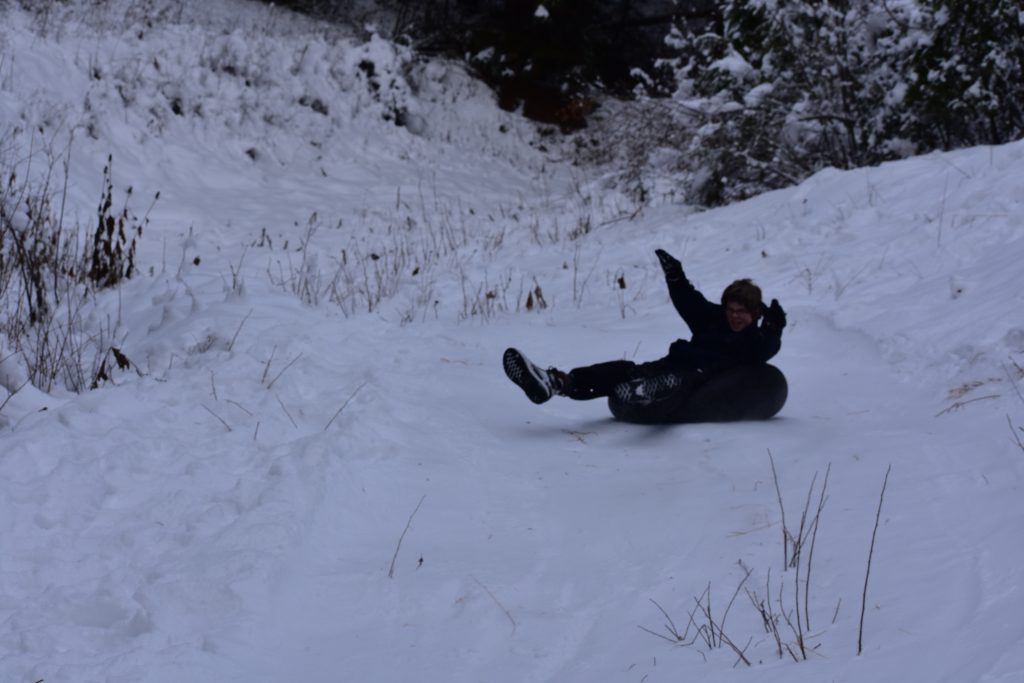 Sure, it's a bit chilly. But the whoosh of snow in one's face is well worth the rush and excitement of thundering down the tube hill at full speed.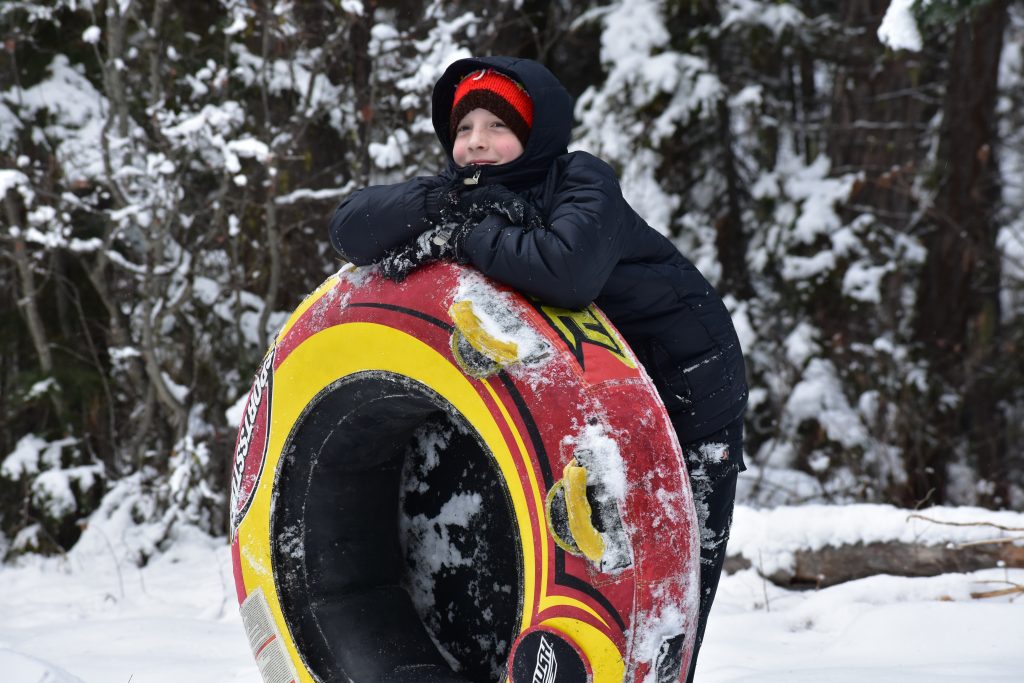 It is hard work though, and sometimes one must pause to catch a breath and take in the beauty around them.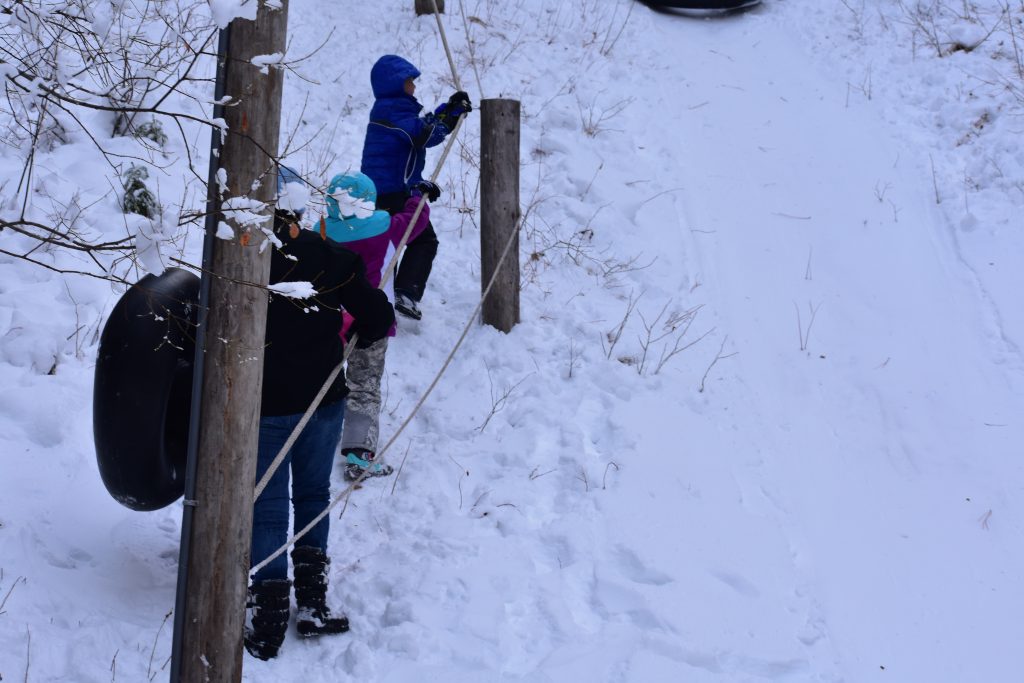 Here, families carry their inner tubes up the steep hill, getting ready for the speedy trip down.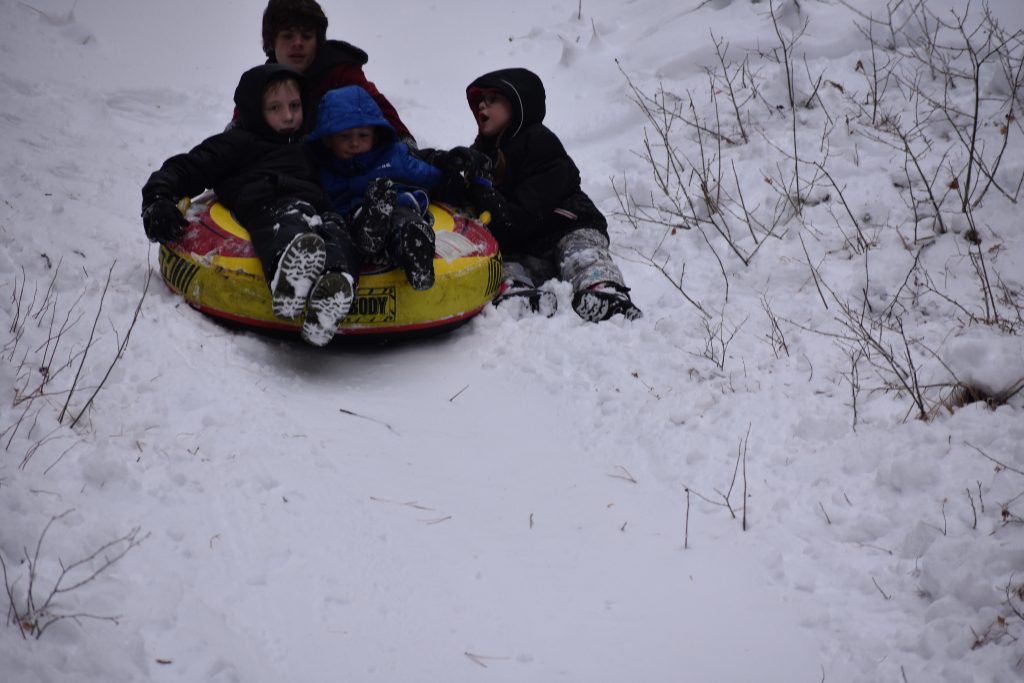 Ready, Set, Go!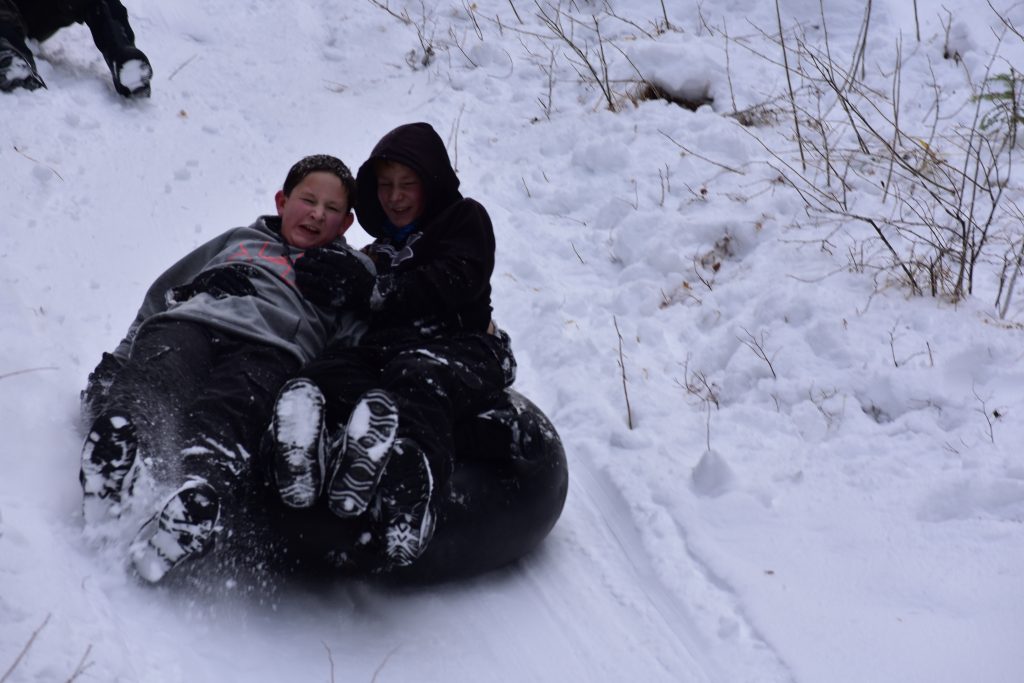 Once the shivering sets in, Mom or Dad can take chilly young ones into the lodge for a warm drink and a snack.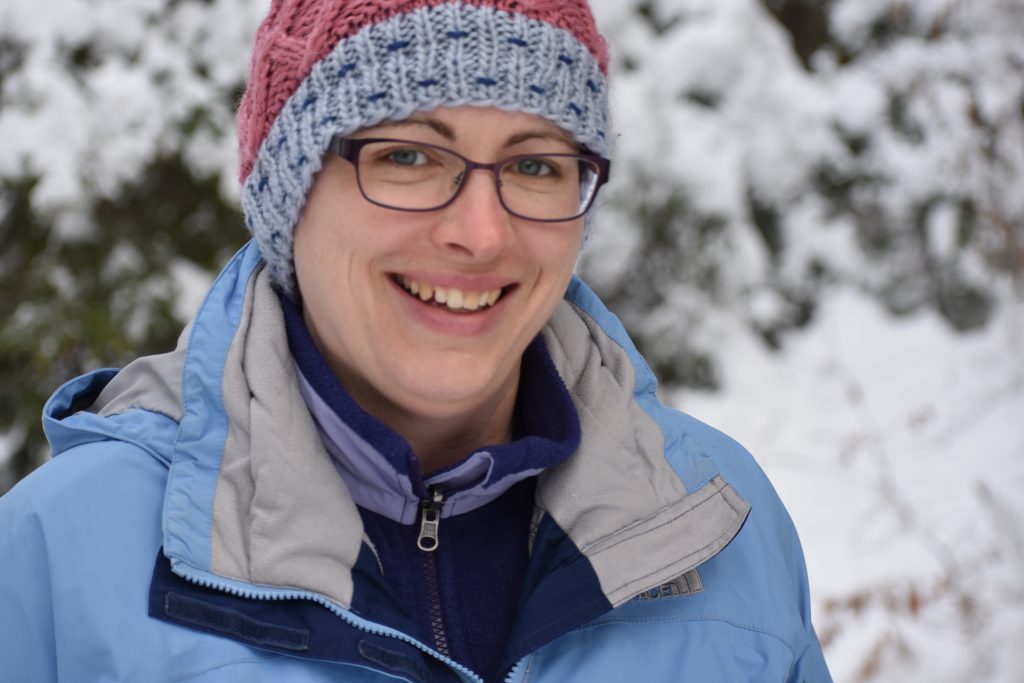 We also enjoyed some indoor activities as well. Consider all of these amazing structures that campers built with Kapla blocks.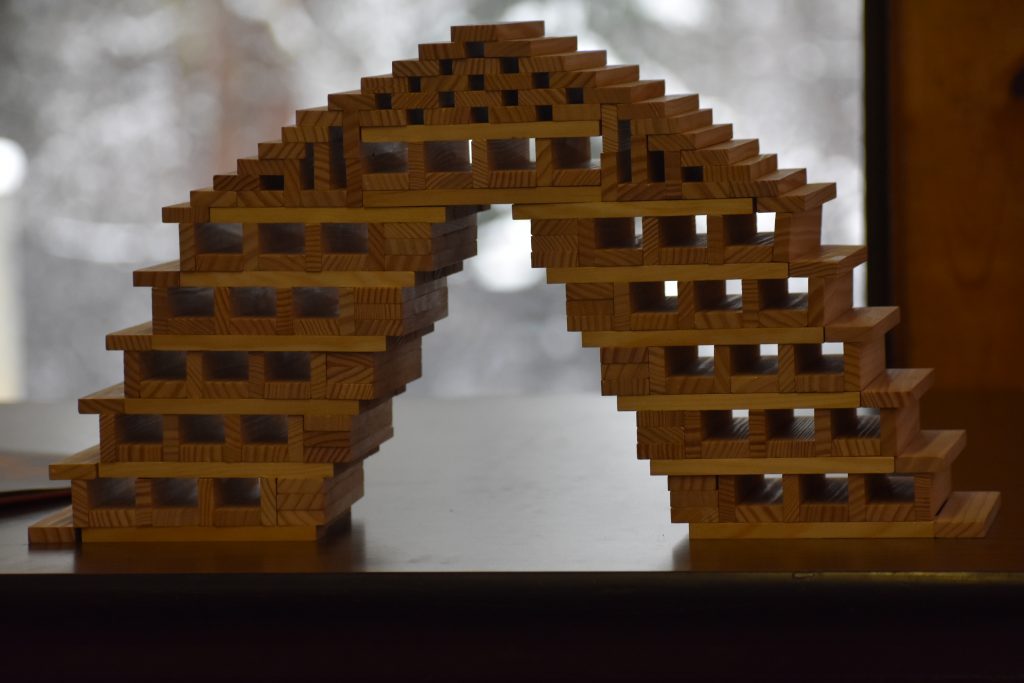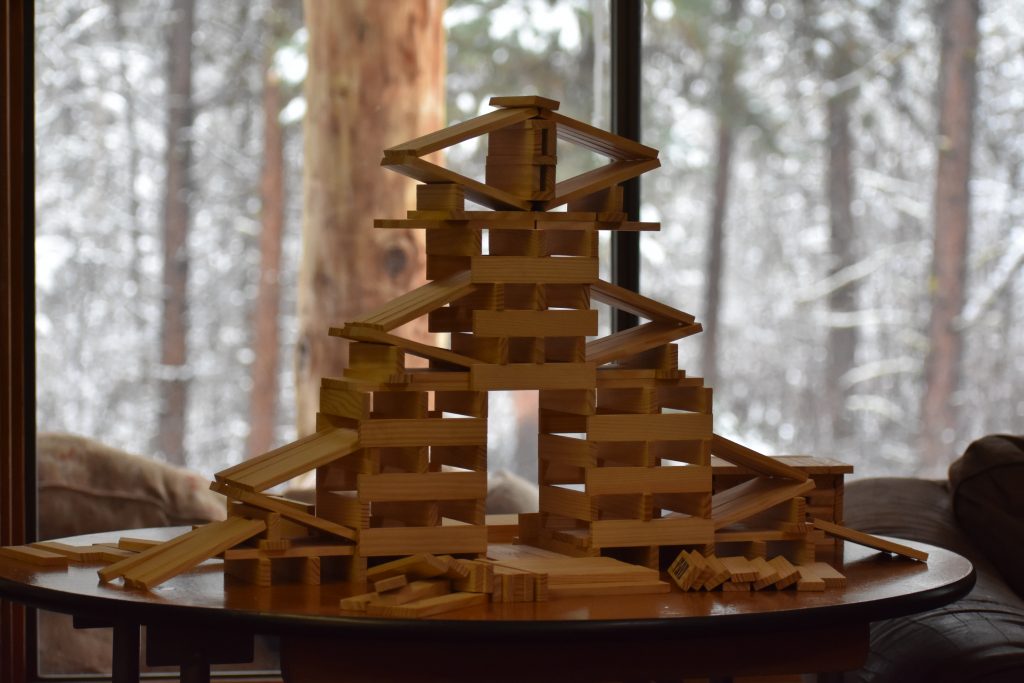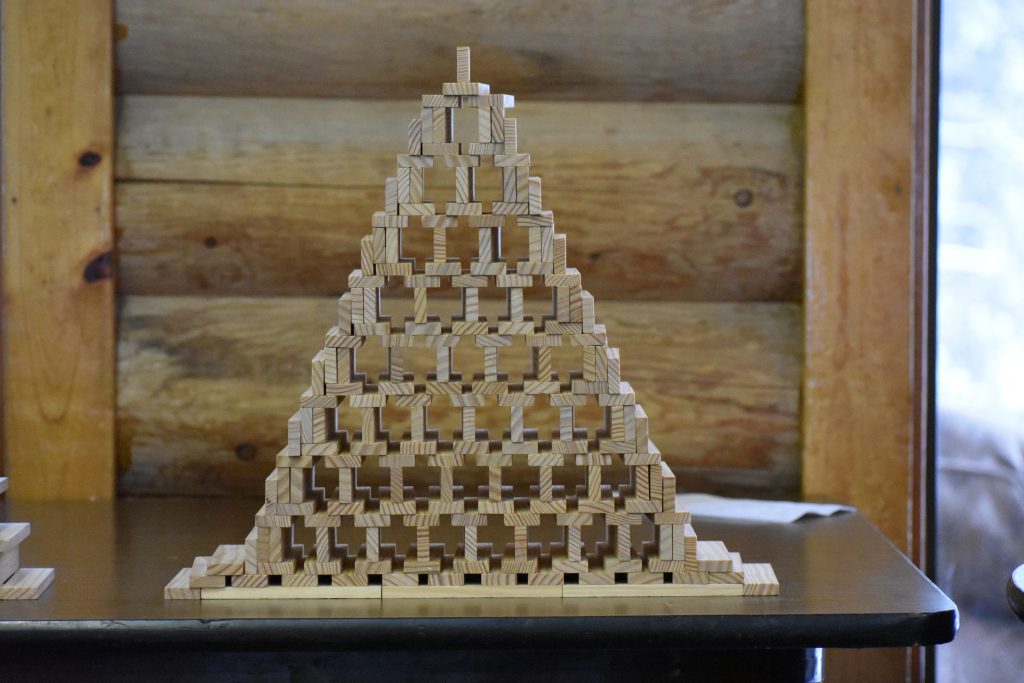 Yes, much building occurred. As well as fighting, but the good kind!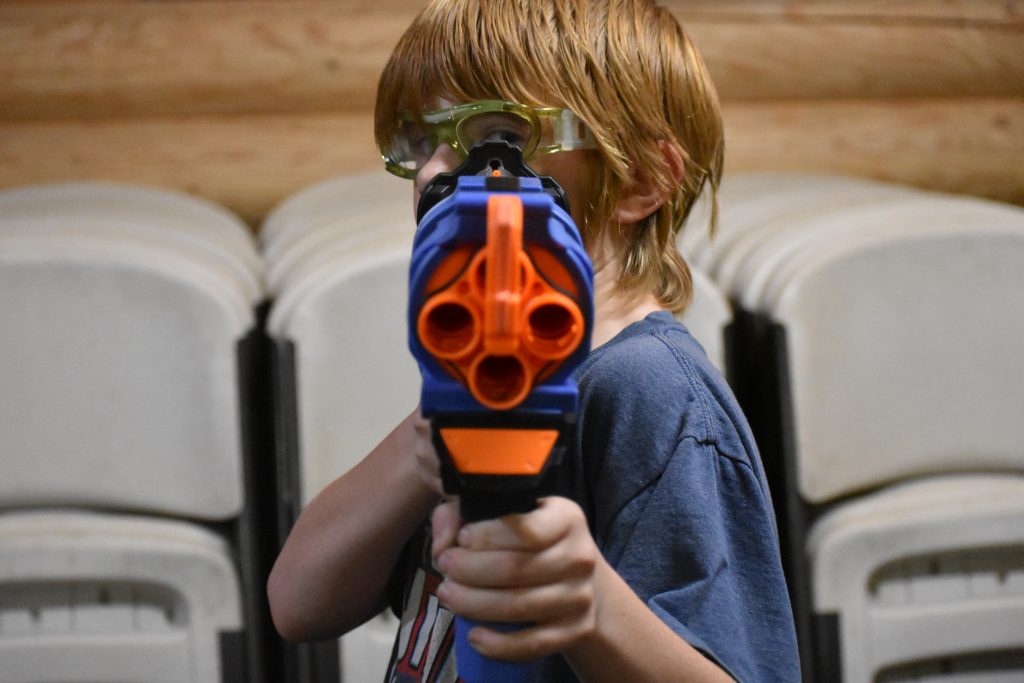 Nerf fighting!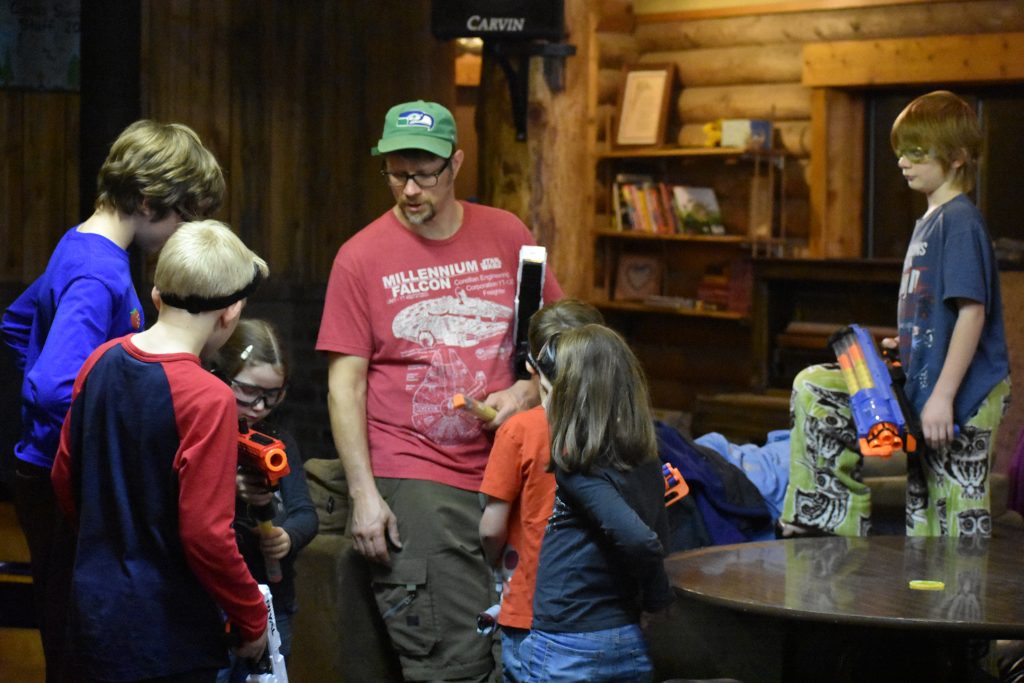 Everyone got a chance to shoot someone, especially their parents!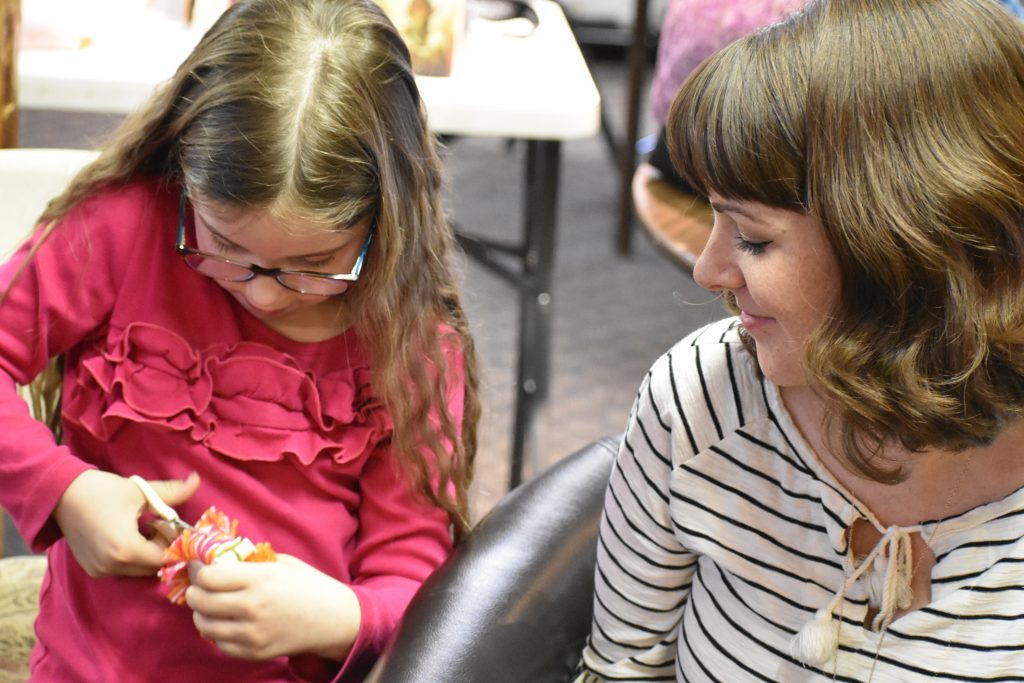 A quick lesson in making puffballs for hats was a big hit. Thank you Pippi!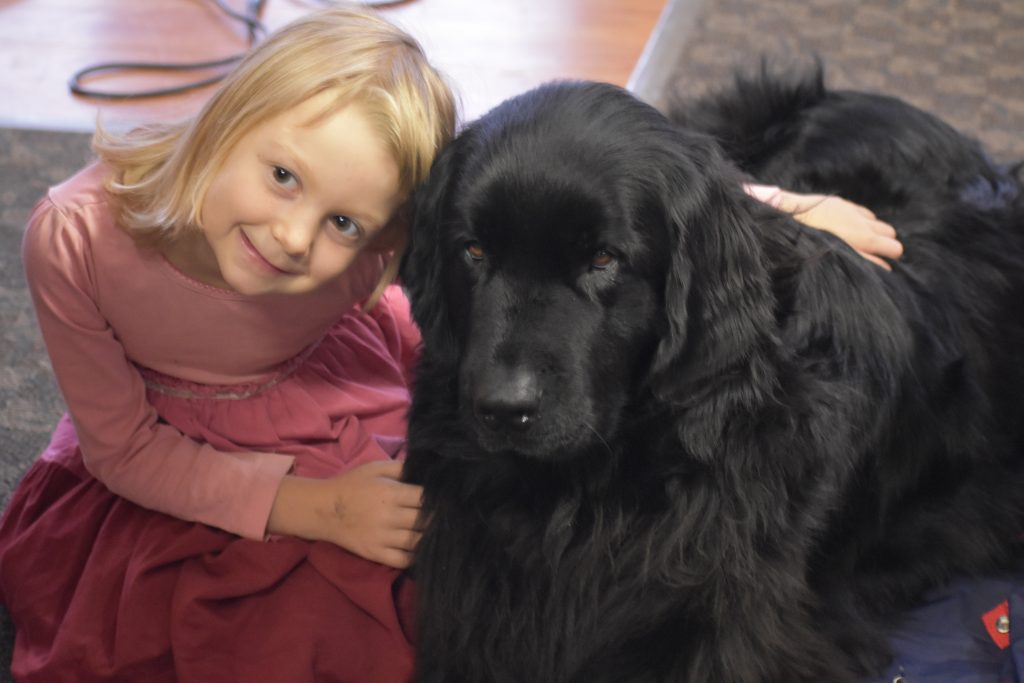 There is always time to make a furry friend.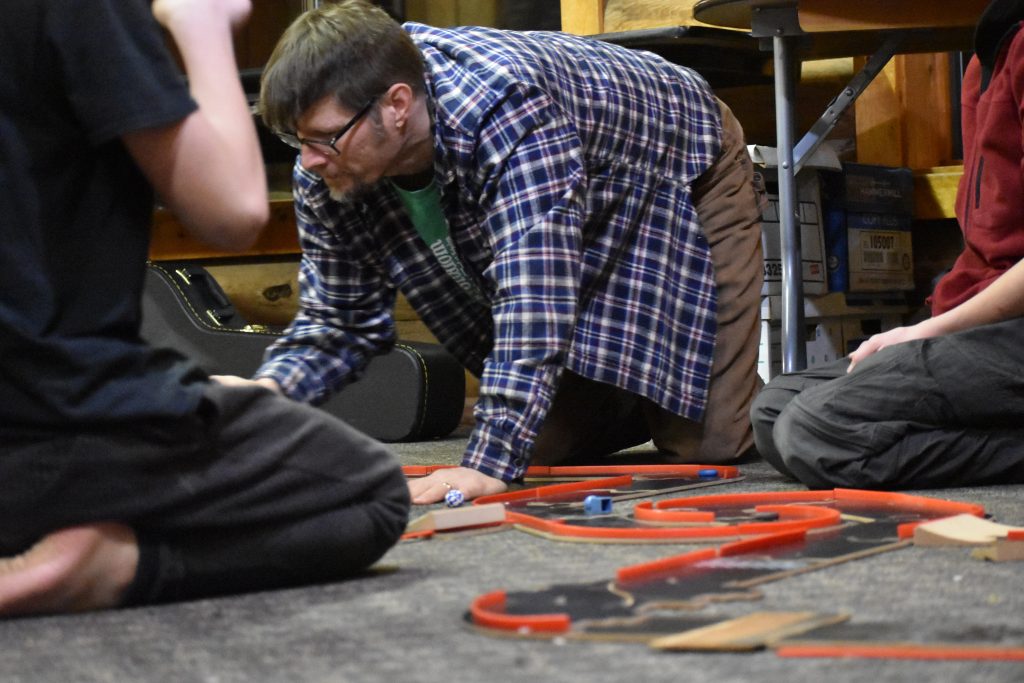 And of course one is never too old for games!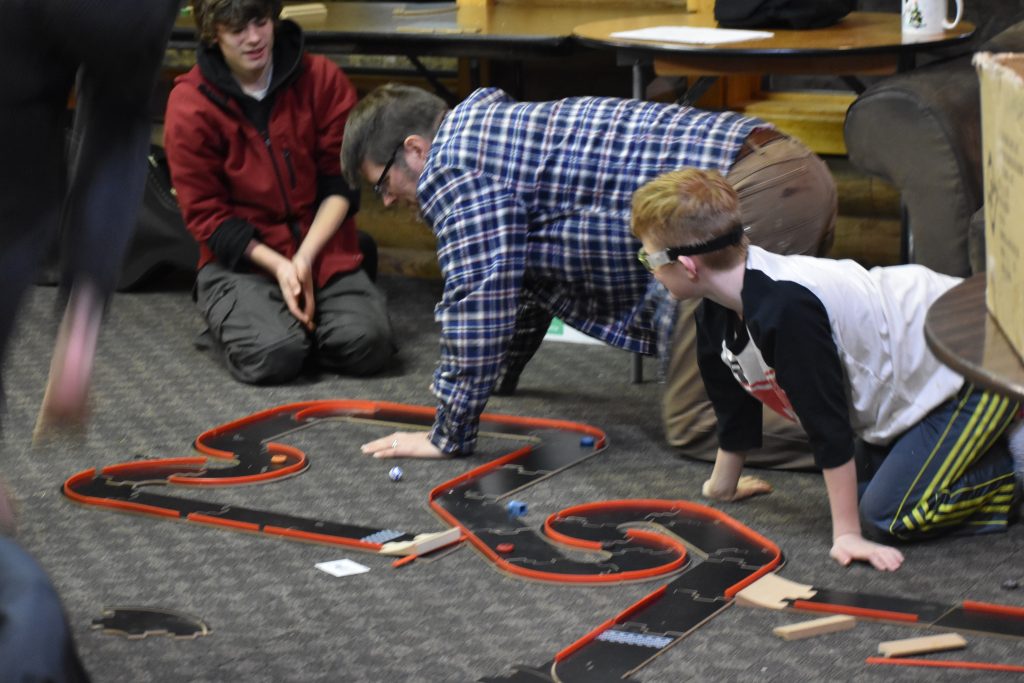 This one is Pitch Car. Besides this, many card and board games were enjoyed. Some books were even read, while the reader curled up by the crackling fire, with a cup of cocoa, watching her rowdy sons play games with their dad. Yes, the board games and family fun were enjoyed by one and all.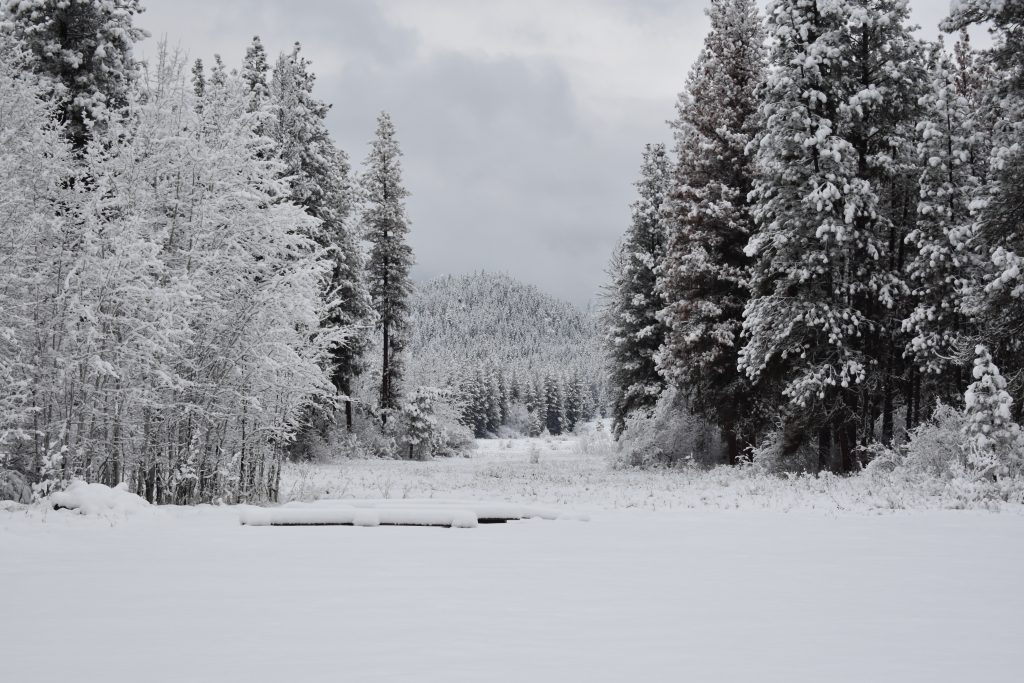 Boo Boo